The Matrice Lamp and Vase Collection
Saint-Louis is France's oldest and most venerable cristallerie, or crystal works factory. The parochial village of Saint-Louis-lès-Bitche is where the workshop was built in 1586 and where the world's most beautiful crystal is produced. The fire has burned continuously at Saint-Louis, with the kilns in constant operation and the artisans repeating the gesture of their ancestors—blowing, cutting, trimming, and moulding as each piece takes shape before left to cool.
Eindhoven-based designer Kiki van Eijk found inspiration in the basement of the 434-year-old Saint-Louis factory, discovering thousands of cast-iron moulds and the cue for her designs for the Matrice (French for matrix) collection. The sculptural creations—table lamp, floor lamp, sconce, vase—take the shape of these moulds, bringing them back to light. Each piece of the collection is adorned with the intricate crystal-cutting techniques Saint-Louis is known for; master cutters hold an item up to a spinning wheel and expertly incise with diamond and bevel cuts.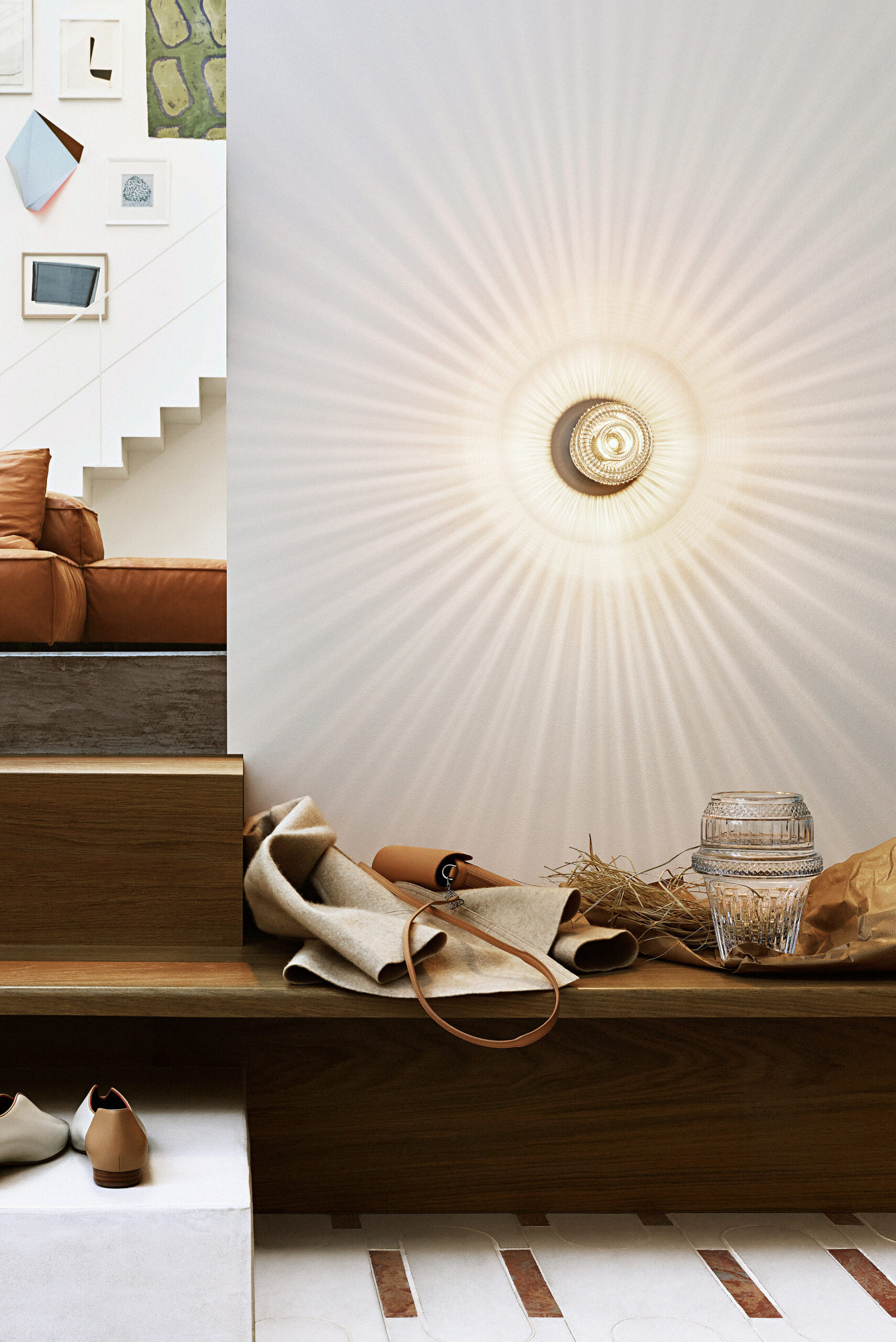 Fusing creativity with innovation, in addition to the savoir faire of Saint-Louis, the Matrice collection is augmented with more models this year. The small sconce is available in stainless steel and gold finish, while the table lamps come in either chrome-plated or gold finish. Gold finish pieces are numbered and limited to just 28 units. The Dutch designer is continuing her adventure with Saint-Louis, an ongoing finding of preserved materials, all the while expanding the company's catalogue with pieces that are sure to light up any room.
_________
Never miss a story. Sign up for NUVO's weekly newsletter, here.