This week's home is a stunning restoration of a house built in the 1990s by Daniel Evan White, who was an acolyte of Arthur Erickson and translated the West Coast Modern idiom into a slick contemporary style. Frits de Vries Architects & Associates (FdVA) alongside Marrimor Design Studio were commissioned by the new owners in 2015 to renovate it.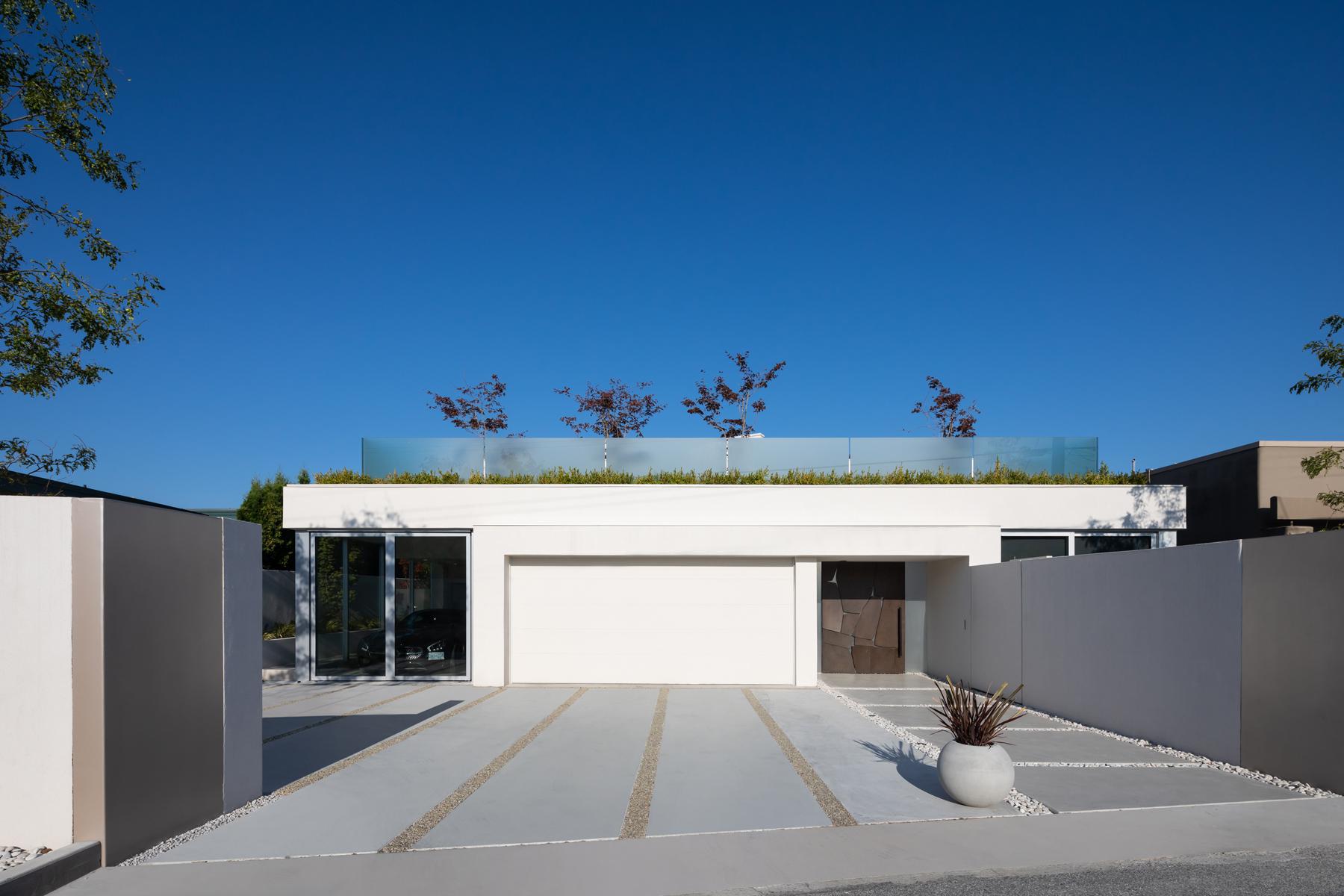 Of course, reremodelling houses by iconic designers is immensely more complicated than an average renovation. The architects must approach the design with consideration for original intention without sacrificing their own distinctive touch. Here, the goal was to reopen the site so the fullness of the facade could be more easily viewed from the street.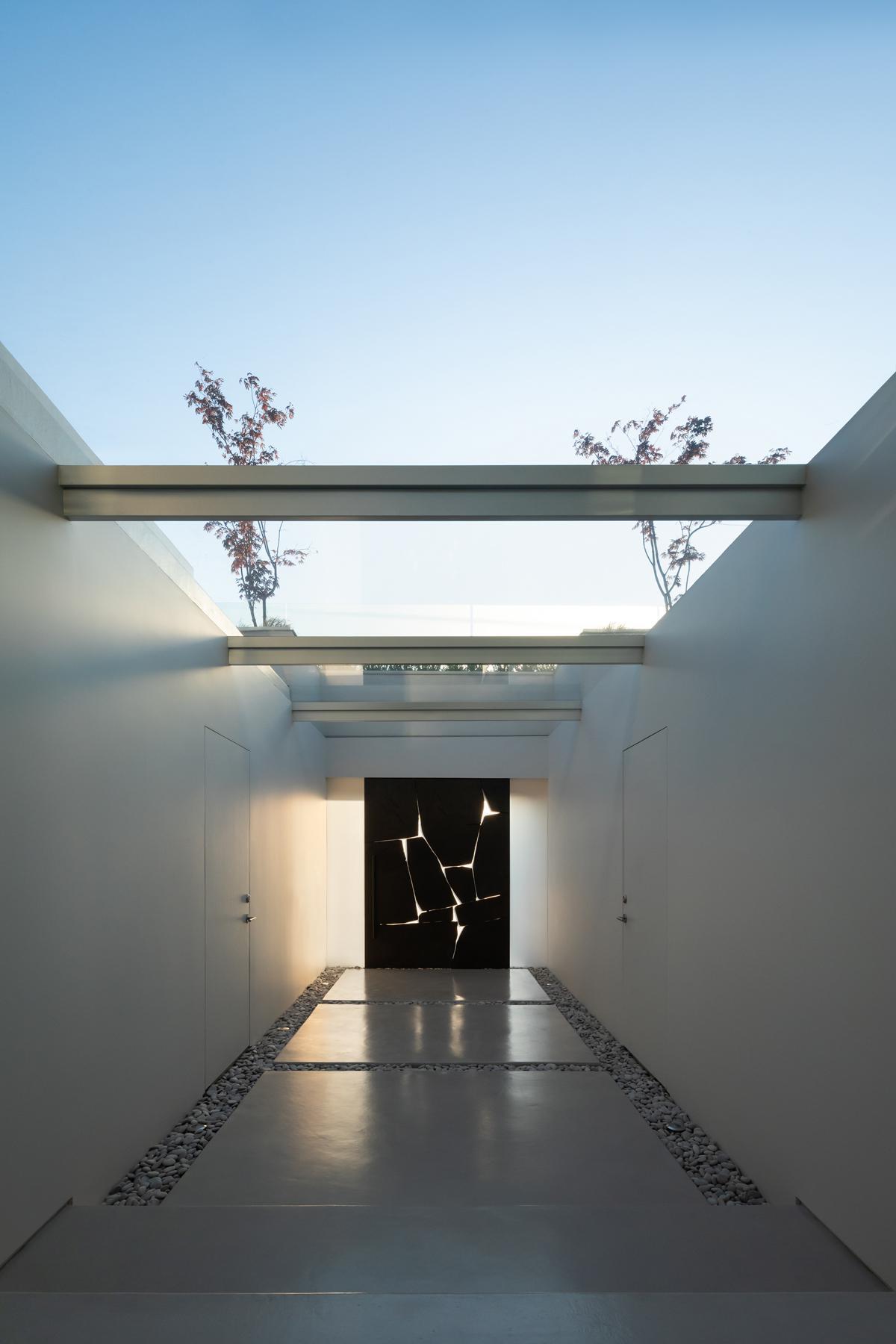 Using landscape design, FdVA rechoreographed the movement into the house, funnelling visitors toward the beautiful curvilinear exterior staircase, which orients the whole geometry of the home.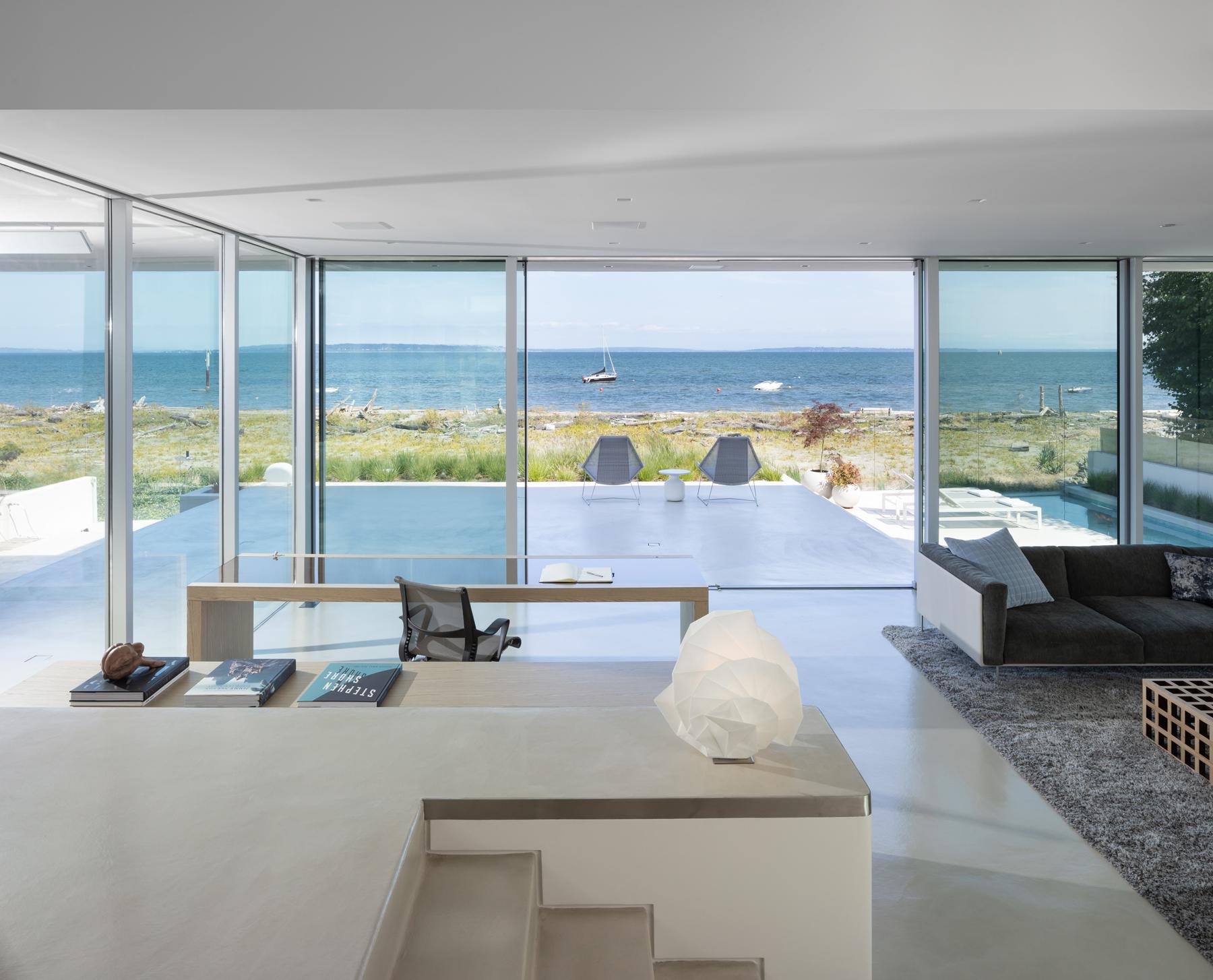 The curve of the exterior appears, from the outside, to terminate in the cantilevered room that overhangs the elegant swimming pool, framing the scene as well as the ocean beyond. The introduction of a large Japanese maple in this courtyard anchors the exterior design. The swimming pool itself was remodelled into an infinity pool and stretched out to bring the sea closer.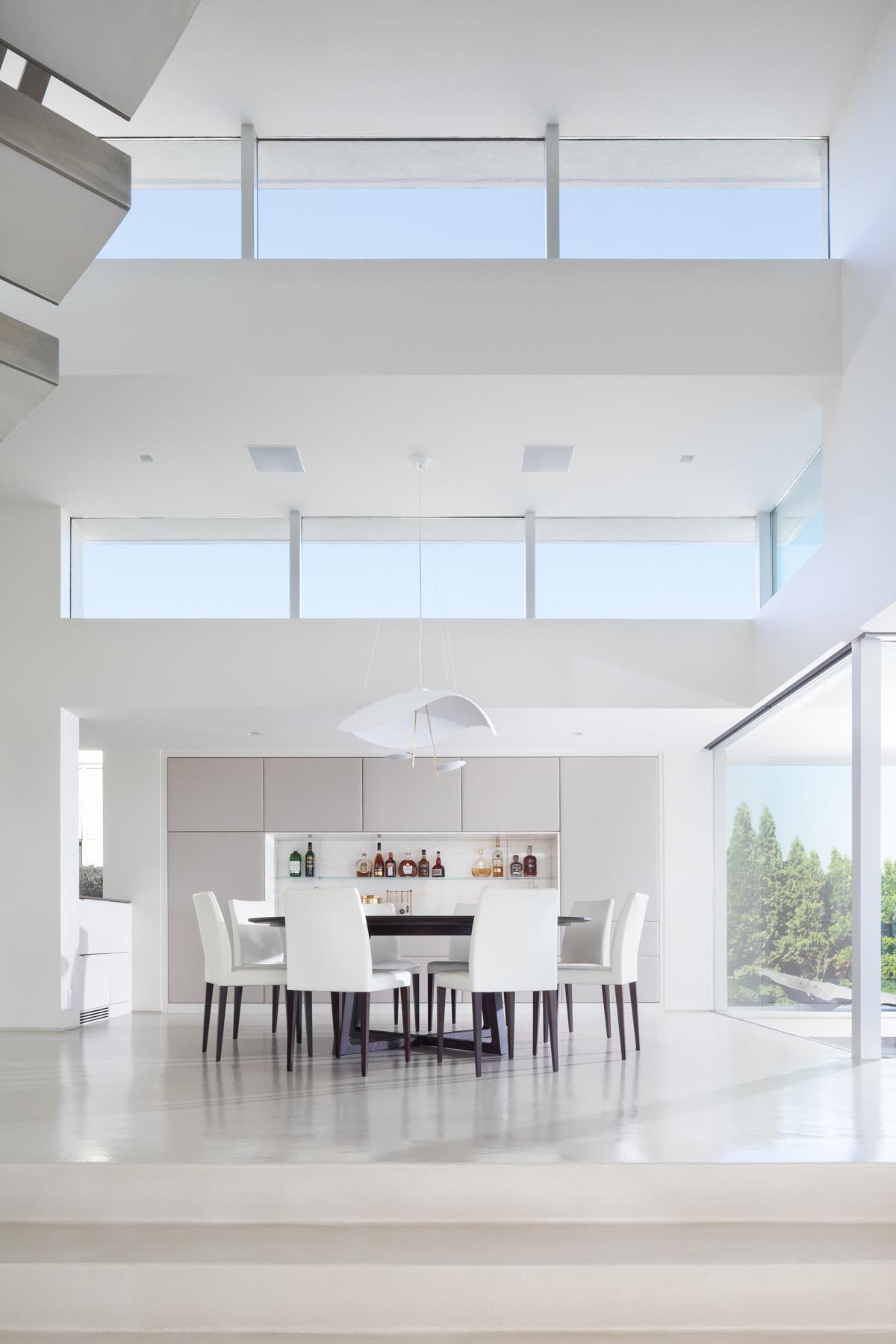 Inside, a new skylight was added above the entryway. Marrimor used low furnishings with subdued tones to work with the white walls and position visitors in ways that best use the light from the windows as well as the skylight that doubles as a glass floor for the rooftop patio.
The original two-way fireplace was retained but simplified with minimal colour, while the concrete flooring was refinished with epoxy. In the master bedroom, new storage areas were added, and the TV can now be folded into the ceiling to avoid obstructing the view. A large three-panel sliding door was added to further open up the kitchen and family room.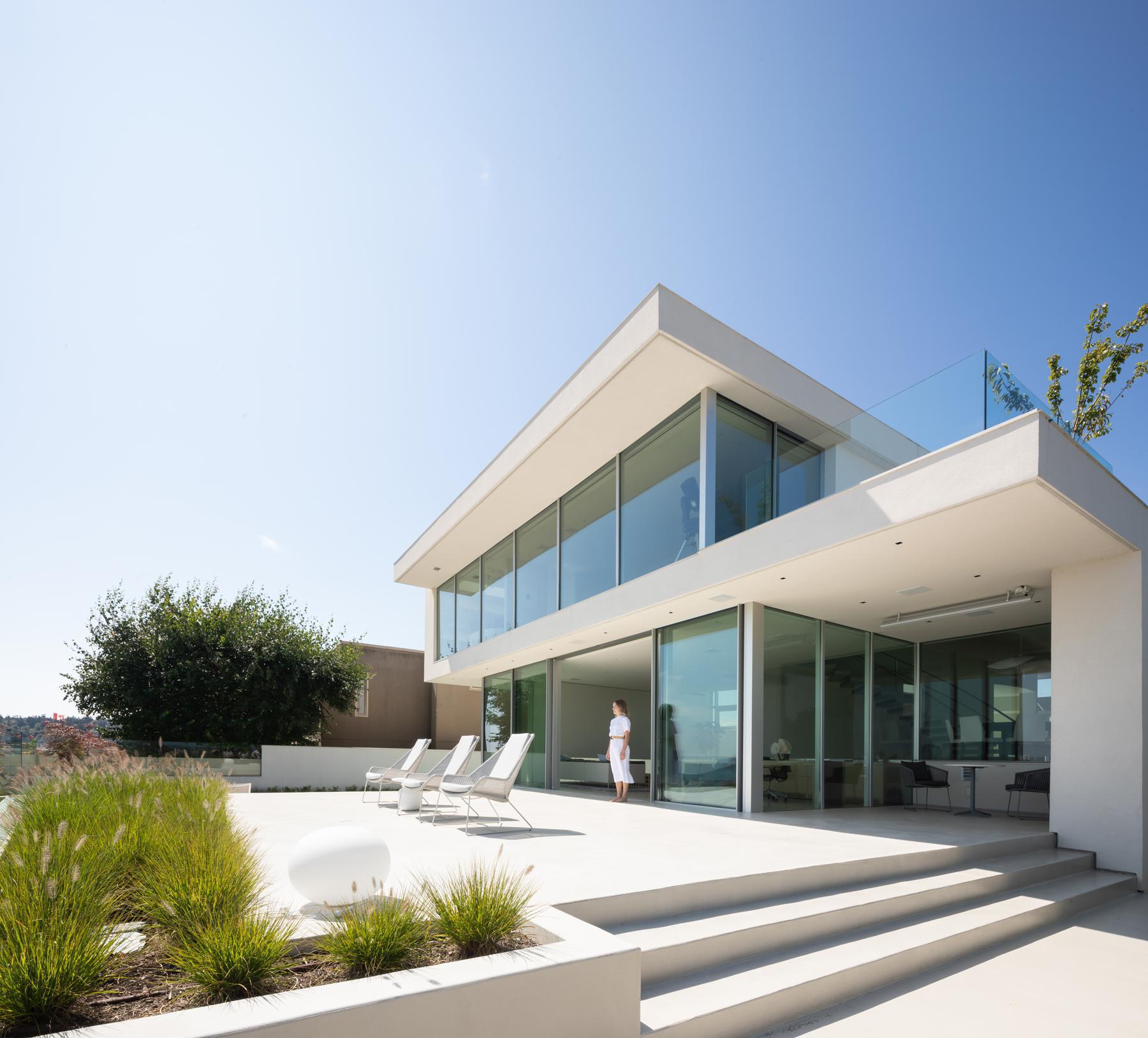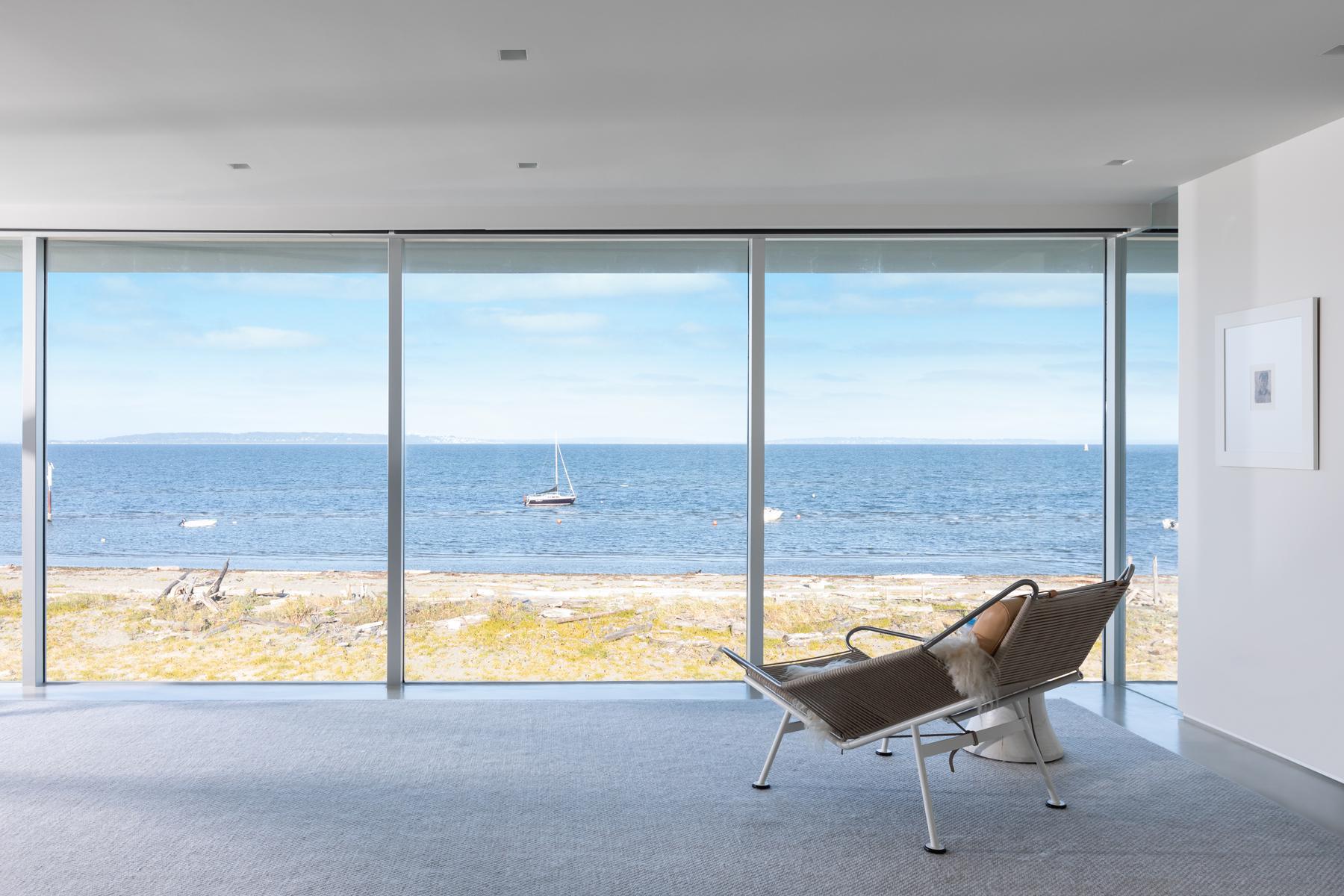 FdVA performed a review of of the entire building envelope to evaluate its strength and make sure everything is up to code. The three-year renovation managed to maintain the original format of the house while adding light and transparency so that the patio, which has been extended, acts as a middle ground suffused with light between the built environment and the ocean air.
Photography by Ema Peter. 
Part of our Home of the Week series. Read more HERE.