Alessi Neapolitan Coffee Maker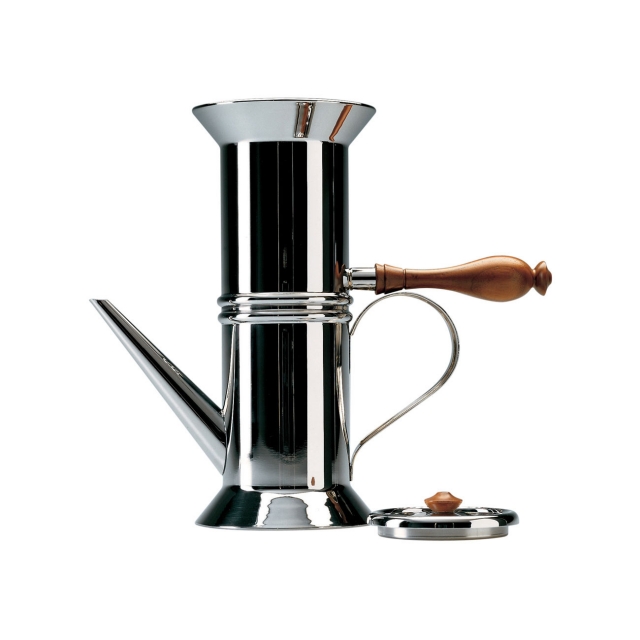 If the Alessi 90018 Neapolitan Coffee Maker proves anything, it's that good things come to those who wait. In 1979, the kitchenware company commissioned Italian architect Riccardo Dalisi to create the Neapolitan flip coffee maker, a household staple in Italy before moka and espresso machines became commonplace.
In this undertaking, Dalisi proved he was nothing if not a persistent perfectionist—his finished product is the result of eight years of research and testing, yielding more than 200 functional prototypes before the final version of the 90018 was decided upon. The coffee maker remains one of Alessi's most complex and lengthy designs to date, and the attention to detail paid off: Dalisi's design won the prestigious Italian Compasso d'Oro (Golden Compass) award in 1981.
The designer's architectural background is evident in the 90018's functional design and artistic craftsmanship, qualities that have landed the famous brew machine in museums including the Thessaloniki Design Museum in Greece and the Victoria and Albert Museum in England. Today, the 90018 Neapolitan coffee maker remains a sharp addition to the kitchen with its sleek 18/10 stainless steel mirror polish and Canaletto walnut handle. And while the brewing process of Neapolitan coffee makers requires time and patience (much like the 90018 design), the results are worth the wait.