Why Espresso Martinis Are Having a Moment
They don't call it a classic for no reason.
If you've been to a cocktail bar lately, it would have been almost impossible not to notice a familiar yet supposedly outdated drink on the cocktail list. Once the star of any fancy party in the late '90s, the espresso martini is once more the centre of attention. But why are espresso martinis so popular now?
The drink is made of freshly brewed espresso, coffee liqueur, and vodka, shaken and served in a chilled martini glass with three roasted coffee beans on top. But over the past year, bartenders have brought it back under the spotlight.
The legend tied to its creation is a bit vague. Some say Dick Bradsell, a bartender who worked at Fred's Club, a London bar, in the 1980s, created it at the request of a young model for a drink that would wake her up and then mess her up a bit.
Call it nostalgia or maybe just a need for people to go back to a time when things were less uncertain (i.e., before the pandemic), but the love for this once highly popular cocktail is reaching a new fever pitch. "COVID may have raised nostalgia, but prior to that time, you could already notice a rise in coffee-based cocktails (use of cold brew, espresso, a wide variety of quality coffee liqueurs available)," declares Charles Joly, founder of Crafthouse Cocktails & Crafthouse by Fortessa Barware and former beverage director at the Aviary in Chicago. "There is also another trend towards lowbrow-highbrow nostalgia cocktails from the '80s and '90s that might largely contribute to this revival."
He adds that the trend may also be because many of us are slowly starting to venture out to bars and restaurants as restrictions are lifted. "We're gathering with friends again, and there is so much to catch up, that little caffeine boost in the evening while out is not a bad thing," he says.
Max Coubès, Montreal-based specialist in no-and-low-ABV cocktails, comes to a similar conclusion. "People's obsession with coffee is stronger than ever, and there are most definitely some repercussions extended to their cocktails choice," he says. "They want to keep that buzz going. You also have brands like Grey Goose that have been championing the drink for many years now. It was bound to happen."
Coubès says that as a bartender, he has seen an increase in guests asking for espresso martinis. "If you are sitting at a bar that has an espresso machine, you will certainly see one or two being made. Let's be real, it's a delicious cocktail, so I'm not surprised to hear from other bartenders in other cities that they have also seen a surge in the espresso martini."
Sabrine Dhaliwal, bar manager at Vancouver's Chickadee Room in Juke and brand ambassador for Hennessy, observes that it's not a huge surprise to see this cocktail booming among the generation raised to party on vodka shots and with an insane love for iced coffee. We are talking about the same people who caused the popularity of vodka with Red Bull to peak among clubgoers and turned Four Loko into a pregame trend for college students back when it was still caffeinated.
The espresso martini is a cocktail bartenders love to prepare. "It's super easy to make," Charles Joly notes. "Even the most armchair bartender can do a fairly decent one at home. It's a four-ingredient drink. So imagine how bartenders love it when someone comes to their bar and chooses to order a $14 specialty drink just because they want to enjoy the full experience. It is almost flattering."
For those who don't feel like paying for a drink they can make themselves, Sabrine Dhaliwal has a great recipe to keep it simple and let the ingredients shine.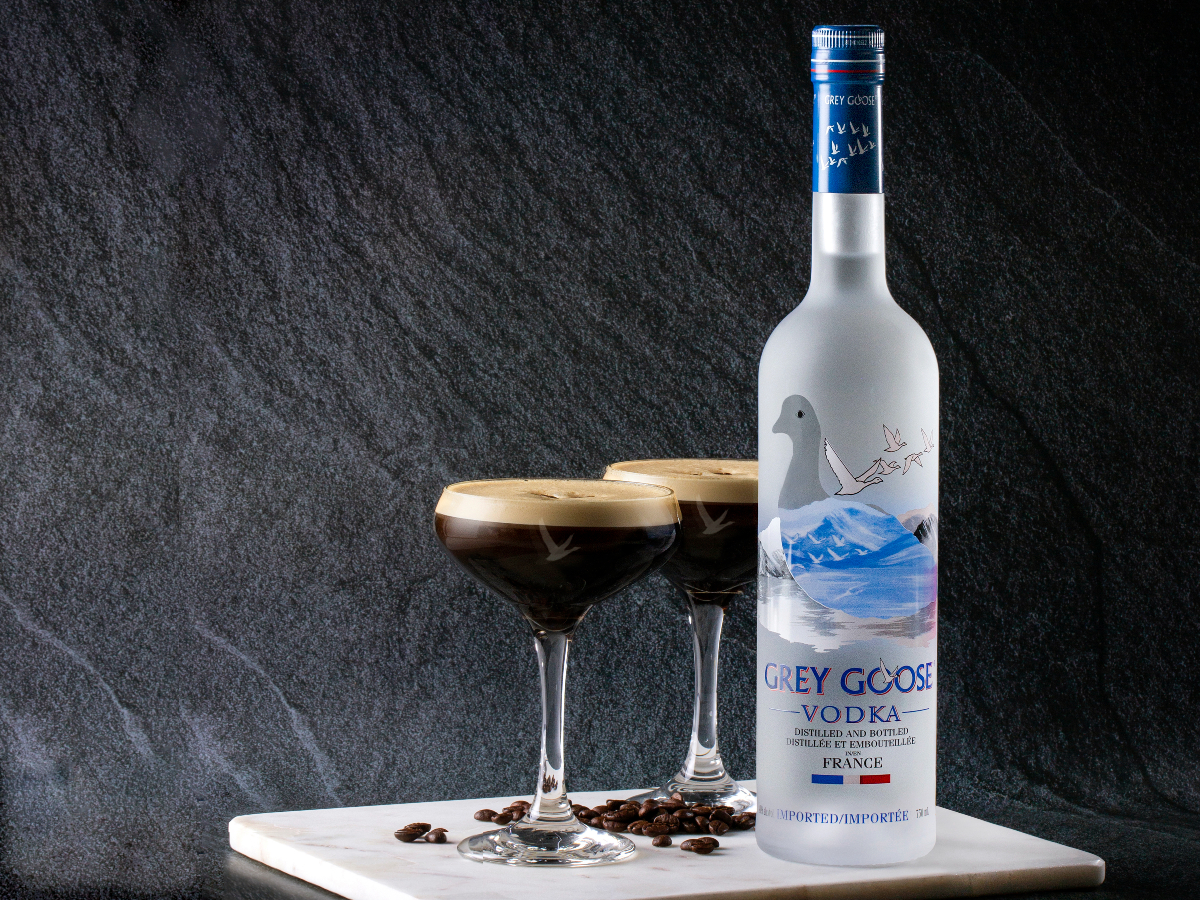 Ingredients
45 millilitres Belvedere Vodka
30 millilitres fresh espresso
15 millilitres coffee liqueur
5 millilitres simple syrup (omit if a dryer cocktail is preferred)
Coffee beans for garnish
Method
Combine all ingredients in a cocktail shaker, add ice, and shake hard. Strain into a coupe and garnish with 3 coffee beans.