The Only Chicago Culinary Guide You Will Ever Need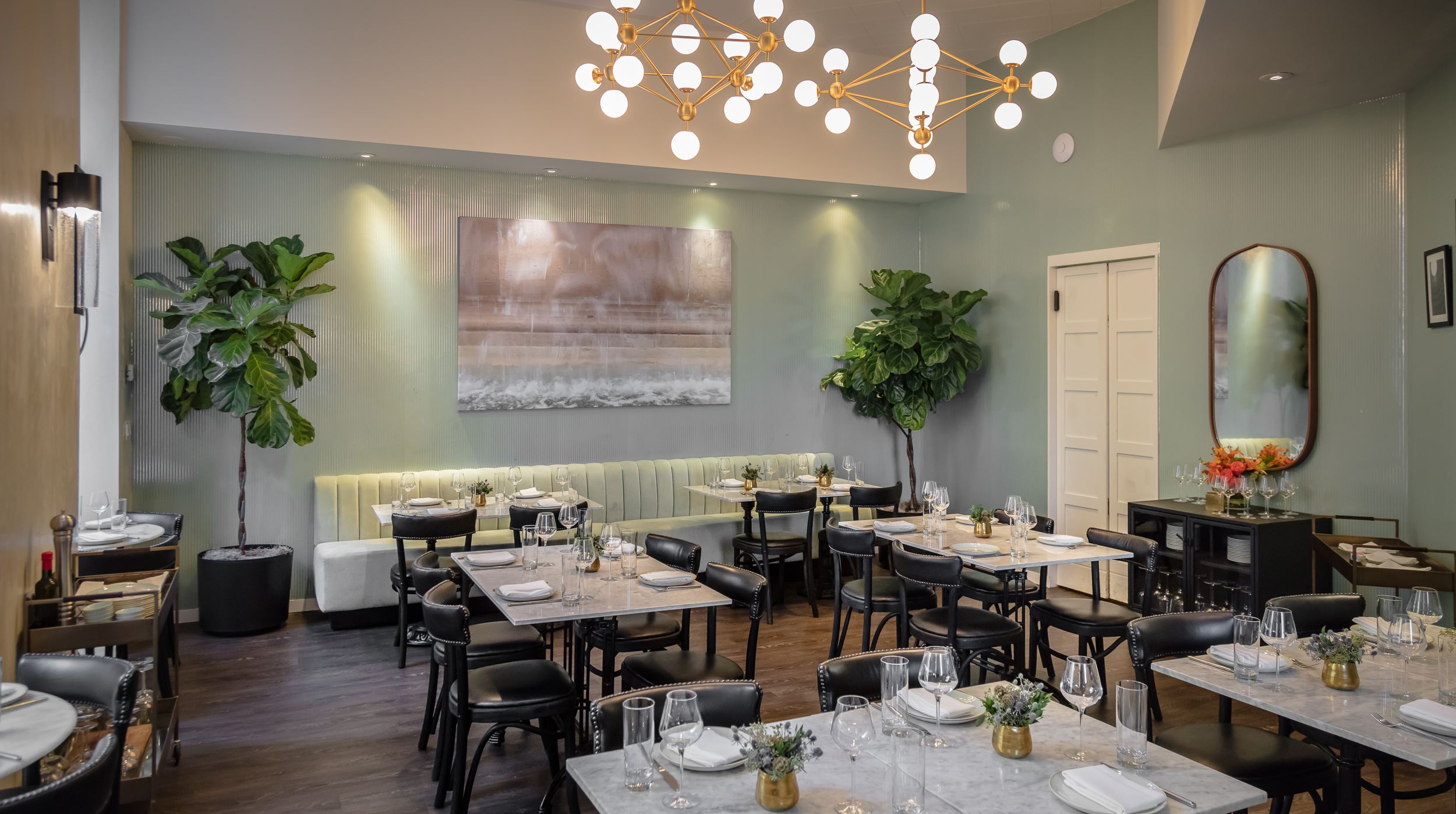 More than just incredible architecture, Al Capone, or the Great Chicago Fire, Chicago is a mecca for innovative dining and renowned culinary talent.
With professional sports teams, world-renowned attractions like the Adler Planetarium, the Art Institute of Chicago, and the Ledge at SkyDeck Chicago (pro tip: jump to the front of the line with CityPASS), the Windy City has something for everyone. When it comes to food, it's also one of America's most exciting cities, with over 7,300 restaurants.
At the mention of Chicago cuisine, most conjure up Midwestern standards like the deep-dish pizza (hello, caramelized burnt cheese crust at Pequod's), the ketchup-free Chicago-style "Depression dog" (check out Gene's & Jude's), and Italian beef sandwiches (with a lemony Italian ice at iconic Johnnie's Beef).
There's a lot more to it, though. On the casual front, you can dine on fantastic meat and Oaxacan cheese–stuffed sandwiches laced with magical pápalo sauce from Cemitas Puebla or The Purple Pig's sunny side up egg–draped fried pig ears. You can't go wrong with Doughnut Vault's artisanal doughnuts, Pretty Cool Ice Cream's custard bars, or Au Cheval's double cheeseburger (although the made-to-order mille feuille is unparalleled). Some head to Wicker Park to revel in honky-tonk taqueria and whisky bar Big Star and/or Dove's Luncheonette for Southern-inspired Mexican diner fare. Others prefer the bold, flavour-packed plates at Andy's Thai Kitchen or Lao Sze Chuan for Tony's (addictively sweet, crispy, and numbing) three chili chicken.
For serious food-lovers, Chicago's Michelin-recognized culinary scene is heaven. Lauded by the James Beard Foundation in the food, beverage, and service categories, Chicago has been hosting its prestigious awards gala—likened to the Oscars of food—since 2015.
A leader in chef-driven establishments, Boka Restaurant Group doesn't just boast a family of award-winning restaurants and bars, but also celebrated chef partners. Fine-dining lovers praise its eponymous restaurant, Boka—named after this year's James Beard Awards outstanding restaurateurs Kevin Bo(ehm) and Rob Ka(tz)—where executive chef–partner Lee Wolen and executive pastry chef Meg Galus (both James Beard Awards finalists) deliver an impressive menu of technique-driven contemporary American cuisine. Chef-partner Giuseppe Tentori's GT Fish & Oyster and GT Prime serve simple seasonal seafood- and local meat–focused menus, respectively. Momotaro offers everything from toro sushi to luxurious robata-grilled A5 wagyu steak as seen through executive chef Gene Kato's contemporary Japanese lens. Meanwhile, JBA awards and Top Chef Season 4 winner Stephanie Izard is behind a trio of hot spots: her flagship Girl & the Goat; the casual and eclectic Little Goat diner; and Chinese-American Duck Duck Goat, where hand-pulled noodles appear next to crab rangoon.
Culinary heavyweight Grant Achatz's three-Michelin-starred experiential modern restaurant, Alinea, continues to attract international attention for its innovative cuisine, including interactive numbers like the one-bite potato truffle explosion or edible apple balloons. With business partner Nick Kokonas, Achatz also owns ever-changing Next, Aviary for cocktail wizardry, speakeasy The Office, plus casual concept Roister.
Michelin-recognized and with an unconventional approach to dining, Michael Carlson's Schwa is BYOB and staffed by chefs who cook and serve a tasting menu that starts sweet and ends mind-bendingly savoury. Meant to challenge and delight, dinner might begin with a welcome message written in Morse code with roasted vegetable purées that's served with a tomato waffle and a clarified Bloody Mary drink, and close with huckleberry sorbet finished with chocolate ganache, hoisin, blueberry chips, and buttermilk crumble.
Mexican cuisine champion Rick Bayless' notable Frontera Grill is celebrated for regional fare like grilled duck breast with red peanut mole, while contemporary Michelin-starred Topolobampo may serve you wild turkey with a heady chocolate mole. Meanwhile, breakfast stalwart Xoco pairs a bean-to-cup chocolate drink with fresh churros and hearty chilaquiles.
There's chef-partner Paul Kahan and One Off Hospitality's critically acclaimed flagship, Blackbird, where Ryan Pfeiffer crafts elegant and imaginative Midwestern cuisine, with Nicole Guini behind the intriguing desserts. (Pro tip: their lunch prix fixe is a steal.) Wash down an order of chorizo-stuffed Medjool dates with a moderately priced boutique wine at Kahan's Mediterranean-influenced mainstay, Avec. Crowd favourites such as beer hall–like The Publican are dedicated to pork (don't miss the chicharrones), beer, and lineup-worthy weekend brunch, while Publican Quality Meats is part butcher and gourmet shop that serves rustic homemade soups, and sandwiches made from Publican Quality Bread and 2019 JBA outstanding baker Greg Wade's whole-grain, long-fermented loaves.
At Tony Mantuano's acclaimed Italian icon Spiaggia and its relaxed sister Café Spiaggia, you can expect fine modern Italian, including scrumptious handmade pastas from mafaldine to cavatelli by executive chef and Top Chef Season 15 champion Joe Flamm. Meanwhile, Ryan McCaskey's two-Michelin-starred Acadia serves a 10-course tasting experience that's influenced by the state of Maine. There's always a lineup outside JBA-winning Macanese trailblazer Fat Rice, while vegetable-forward Bad Hunter uses wood-fired roasting and fermentation techniques to produce dishes so interesting you'll forget they're meatless. Besides twists on classics, Korean-American Parachute takes the bread staple bing, studs it with bacon and potato chunks, then cooks it in a cast-iron pan.
Rebooting fine dining, there's Noah Sandoval's two-Michelin-starred Oriole, where a captivating evening may open with caviar in coconut dashi with lychee, then float to carb heaven with fresh capellini and yeast that's blanketed with Burgundy truffles and sided by homemade sourdough. At contemporary Scandinavian-inspired Elske, husband-and-wife team David and Anna Posey create seasonal, responsibly sourced meals where you can enjoy an ethereal duck liver tart before capping the night off on the year-round patio, a fireplace, and hot cocktails. Helmed by Mari Katsumura, the women-led team at Japanese-inspired Yūgen start diners off with a collection of delicate gold- or caviar-christened canapés before launching into a parade of pretty tableside-finished courses (and beverage director Olivia Noren's excellent sake pairings); the evening wraps up with desserts, including scrumptious cannelés by Jeanine Lamadieu. Newcomer Jeong is where chef Dave Park pairs succulent seared sea scallops in a clementine beurre blanc with a thimble of spinach namul, tosses addictive smoked mayo–coated broccoli with crisp Fuji apple and roasted cashews, or flanks warm chestnut financiers with earthy dwenjang caramel and smoked chestnut cream.
Then there's the anticipated opening of Ever next spring by the dynamic and perfect partnership of Curtis Duffy and Michael Muser, formerly of three-Michelin-starred Grace and two-starred Avenues. It promises to be creative, luxurious, and indulgent as expected—and always delivered—by Duffy, one of Chicago's most celebrated chefs, along with stellar service led by JBA-nominated general manager Muser and his front-of-house team.
West Loop's bi-level Smyth+ the Loyalist introduces dual concepts: a refined, innovative, and unforgettable farm-inspired tasting menu–only restaurant that uses custom-grown products from The Farm upstairs, and casual dining downstairs. At the former, chefs John Shields and Karen Urie Shields prepare creative New American fare, where harmony is found between Dungeness crab, its scrambled kani miso, and foie gras; meanwhile, black licorice–cured egg yolk is a showcase of mastery that's nuzzled in a thick, sweetened yogurt meringue. Be swept away by the gorgeous open kitchen and its roaring hearth fire, and the engaging, down-to-earth service staff. The Loyalist has its own following for creative bar food such as the Loyalist cheeseburger, nicknamed the Dirty Burg—a proud specimen that dresses a ground bacon, short rib, and chuck patty with homemade pickles, American cheese, and onion-infused mayo—that's been crowned one of the country's best.
With all of these options, the question is when do we eat?
_________
Never miss a story. Sign up for NUVO's weekly newsletter, here.