What's the Deal With Rosé Wine's Rise in Popularity?
One in three bottles of wine sold in France is pink.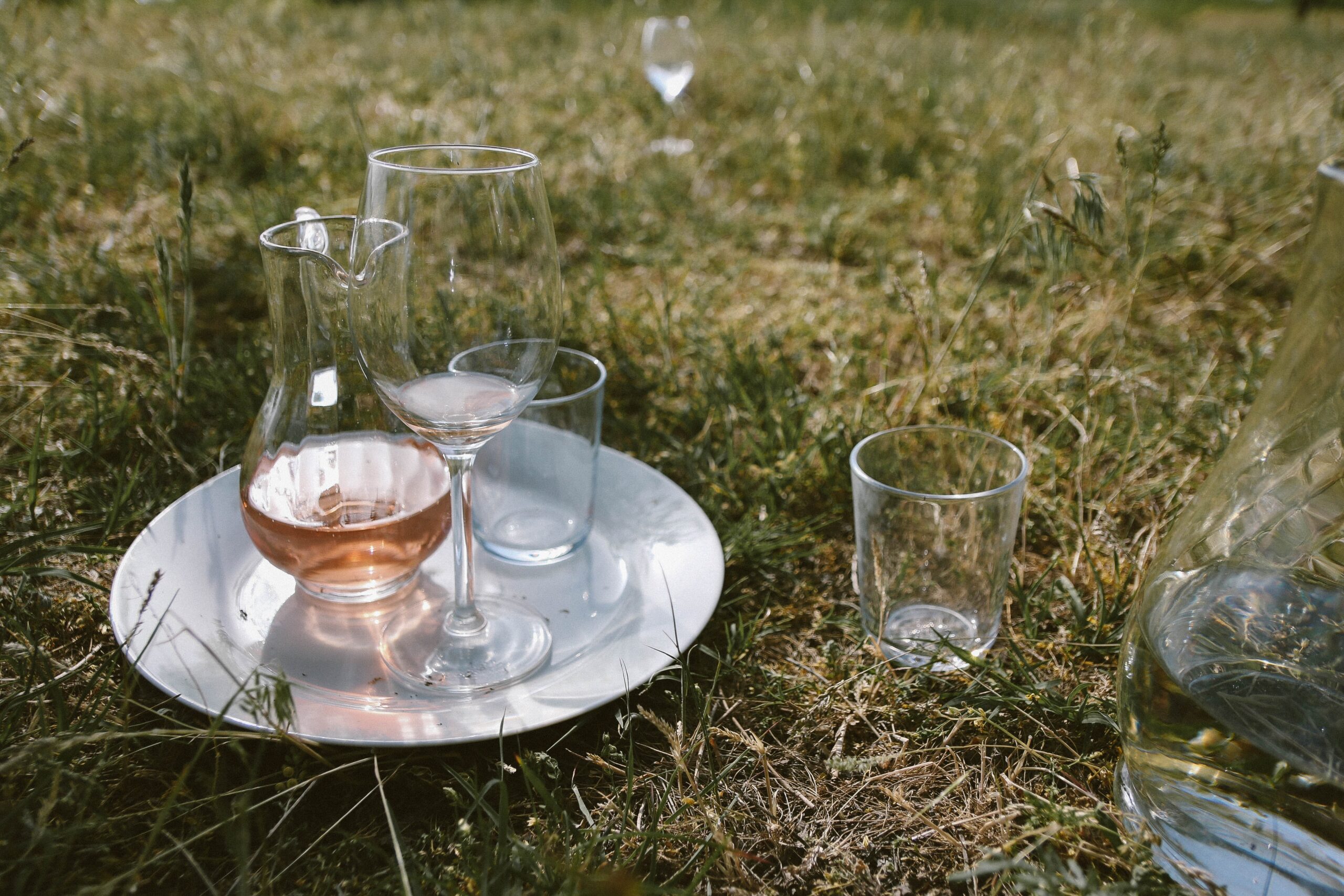 There's no doubt that rosé wines have come of age. But why now? Although fine wines in this style have long been made in France (notably in Provence) from grape varieties such as grenache, syrah, and mourvèdre, rosé wines haven't been taken seriously elsewhere until recently. They were too often made from grapes judged not good enough for red wine—in years when red grapes didn't ripen, you would hear, "there'll be a lot of pink wine this year."
No longer. Instead of rosé wine being an afterthought ("what'll we do with these grapes?"), many wineries now have rosé wine programs and set aside dedicated parcels of grapes for their rosé wine production. They're creating demand by making better wines, and they're also reacting to growing demand as rosé sales have steadily risen.
France has led the way in demand. At the beginning of this century, 80 per cent of the wine sold in French supermarkets (where most wine in France is sold) was red, with 10 per cent each white and rosé. Today, 60 per cent is red, 30 percent is rosé, and white is still stuck at 10 per cent. Perhaps counterintuitively, rosé wine has eaten into red wine's share of the market. "Counterintuitively" because it might seem that rosé and white wines have more affinities: both are typically served chilled, are "summer wines, are more likely to be drunk without food, and seem more casual than red wines.
But rosé wines have affinities with red wines, too. They are made primarily from the same grape varieties as red wines, and they typically have similar (though less-concentrated) flavour profiles. Yet rosé wines generally have brighter acidity, lower alcohol, and imperceptible tannins, and they are often more versatile with food—rosé goes with everything from red meat and charcuterie to seafood and spicy Asian cuisine. Unless you're committed to bold red wines, these are positive qualities.
It's not clear what started rosé wine on its recent roll, but first it had to escape its feminine connotations. Women were stereotyped as being attracted to pinkness and to sweetness, and most pink wines made outside Europe until recently were vibrantly pink and quite sweet. Think of white zinfandel, America's most popular pink wine for decades.
The new generation of rosé wines covers a wide range of styles. Some are bright pink, to be sure, but the trend is toward the classic Provence style, where the colour is a very pale, dusty pink known as oeil de perdrix, or partridge eye. (It's said to be the colour of the eyes of a dying partridge, and those of us who have never been close to a partridge near death will just have to accept it.) As for sweetness, white zinfandel is still popular in North America (though less so each year), but most modern rosé wines are dry—another affinity with most red wines.
So it's not as if people have rallied to the old-style North American pink wines. Rosé wines themselves have undergone a transformation and have created a new market that's predominantly young. Although in France rosé wine is almost as popular among all age groups, elsewhere it's more popular with younger demographics. In Canada, rosé wine accounts for one in five bottles of wine drunk by people under 24 and one in six bottles by people aged 25–34, but only one in 12 bottles by people 55 years and older.
If all these patterns hold up, rosé wine has a rosy future.
Some quality rosé wines to look for
Quails' Gate Rosé 2019 (Okanagan Valley, British Columbia) Made from gamay, pinot noir, pinot gris
Tinhorn Creek Oldfield Reserve Rosé 2019 (Okanagan Valley, British Columbia) Made from cabernet franc
Flat Rock Cellars Pink Twisted 2019 (Niagara Peninsula, Ontario) Made from pinot noir, gamay, riesling, gewürztraminer
Henry of Pelham Three of Hearts Rosé 2019 (Niagara Peninsula, Ontario) Made from pinot noir, pinot gris, gamay
Château Bellevue La Forêt Rosé 2019 (Fronton, France) Made from négrette, gamay, cabernet franc
AIX Rosé 2019 (Coteaux d'Aix en Provence, France) Made from grenache, syrah, cinsault
Gérard Bertrand 'Hampton Water' Rosé 2010 (Languedoc, France) Made from syrah, cinsault, mourvèdre, grenache
Troupis FTERI Rosé 2018 (Peloponnese, Greece) Made from agioritiko and moschofilero
________
Never miss a story. Sign up for NUVO's weekly newsletter here.