This Palazzo-Turned-Boutique-Hotel Is a Deep Dive Into Venetian Style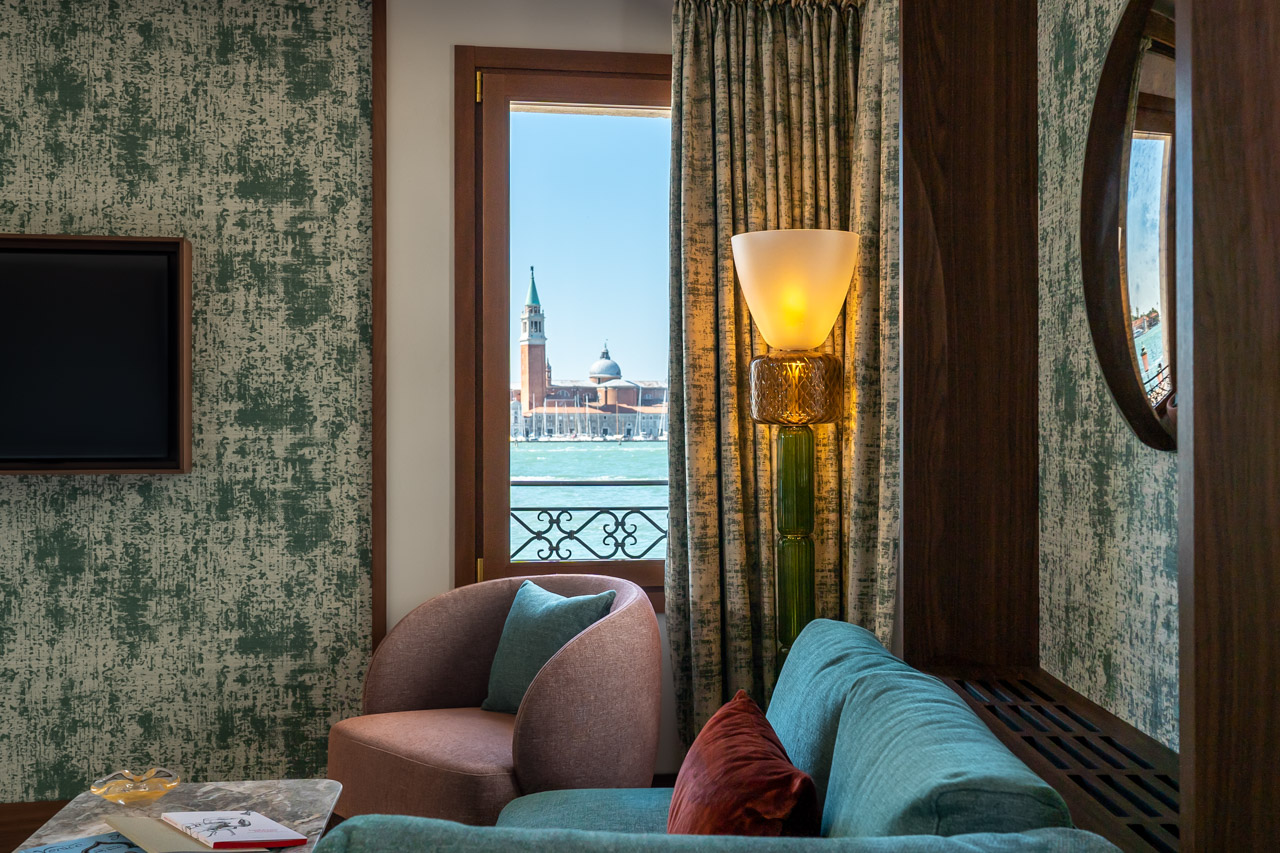 As the temperature warms on the early May afternoon, the sun shines brightly above us and onto the white stone walls of Venice's Ca' di Dio, the "floating city's" elegant new boutique hotel. A spin through the revolving doors and we're in a historic Venetian palace where contemporary design meets luxurious comfort. Milan-based Spanish architect Patricia Urquiola redesigned the 66-room hotel using materials sourced from small, local producers. Some furnishings even come from her own Studio Urquiola.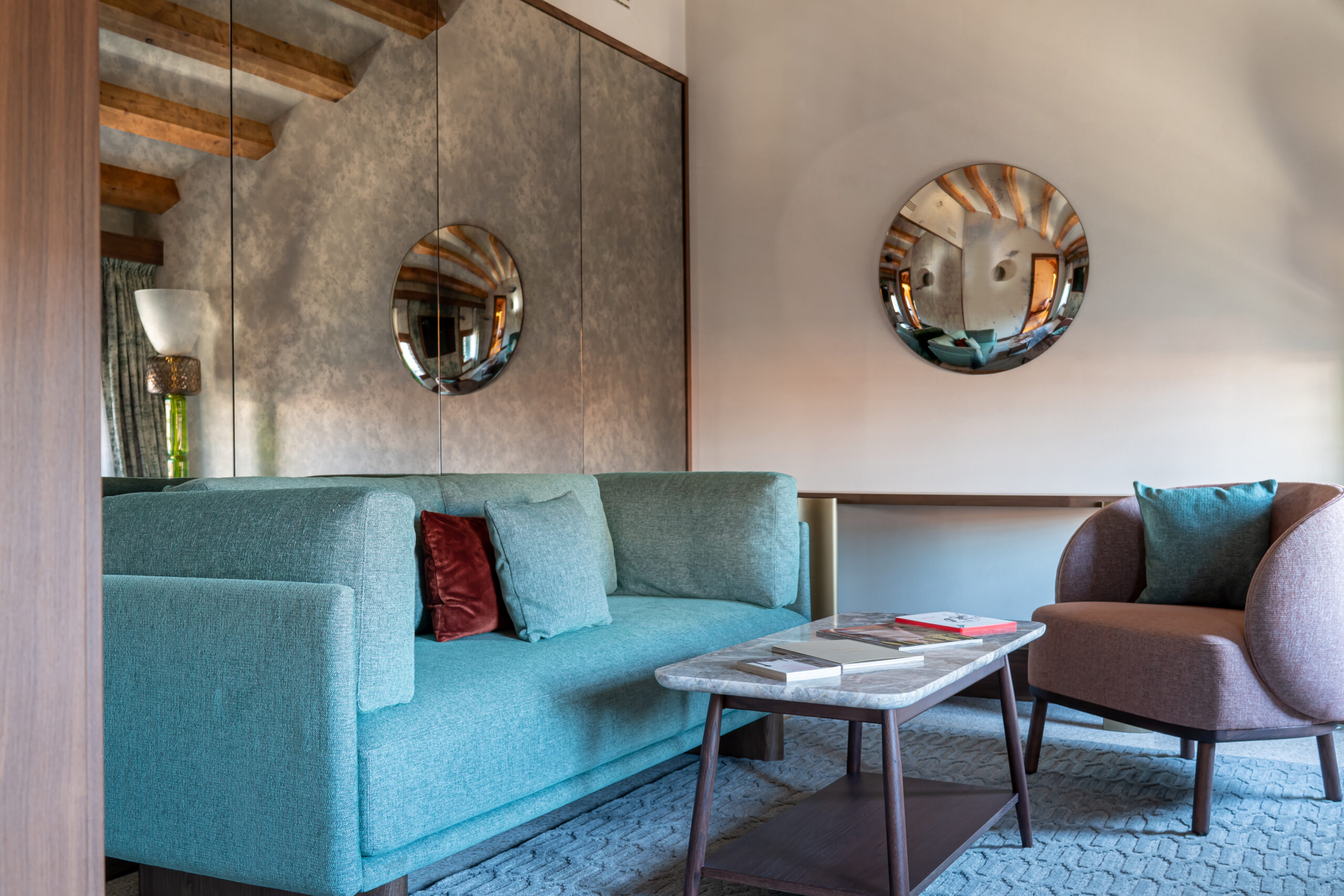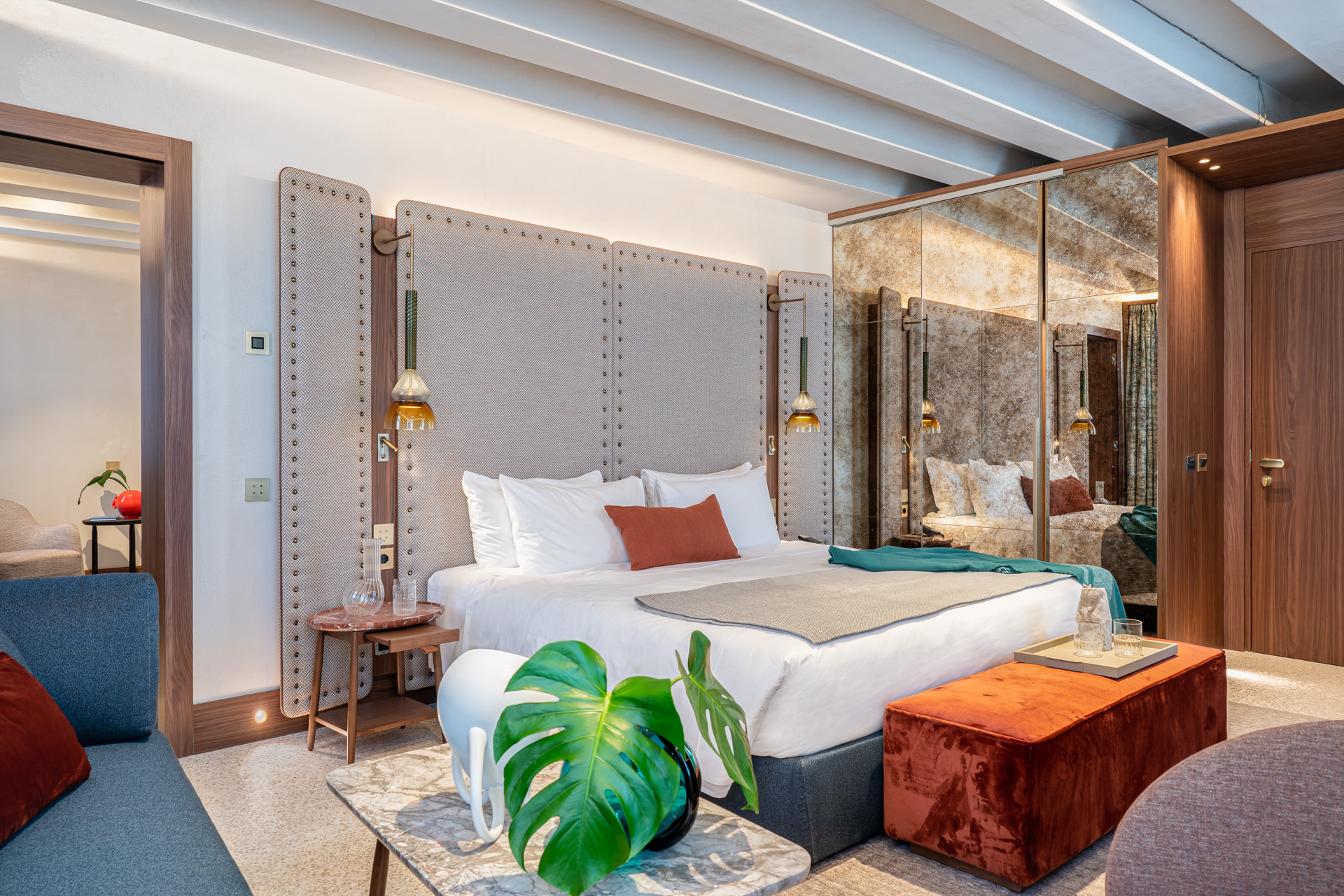 The oldest parts of the palazzo-turned-hotel date back to 1272. Centuries-old statues, plasterwork, and decorative details throughout add to its layered history. And then there's the haunting, subtly woodsy notes of the hotel's signature scent whirling around you. It was created uniquely for this property that sits at the edge of the Arsenale district, home of the Art Biennale.
Our suite is on the third floor, appointed with timeless Italian design and facing the lagoon. I'm smitten with the one-of-a-kind Murano glass lamps in shades of amethyst, amber, and sage, the leather-belt detailing running down the sides of the bed's headboard, and the ochre-hued marble in the bathroom. Every detail is thought out, including impossibly soft cotton sheets and towels, locally sourced and made for comfort.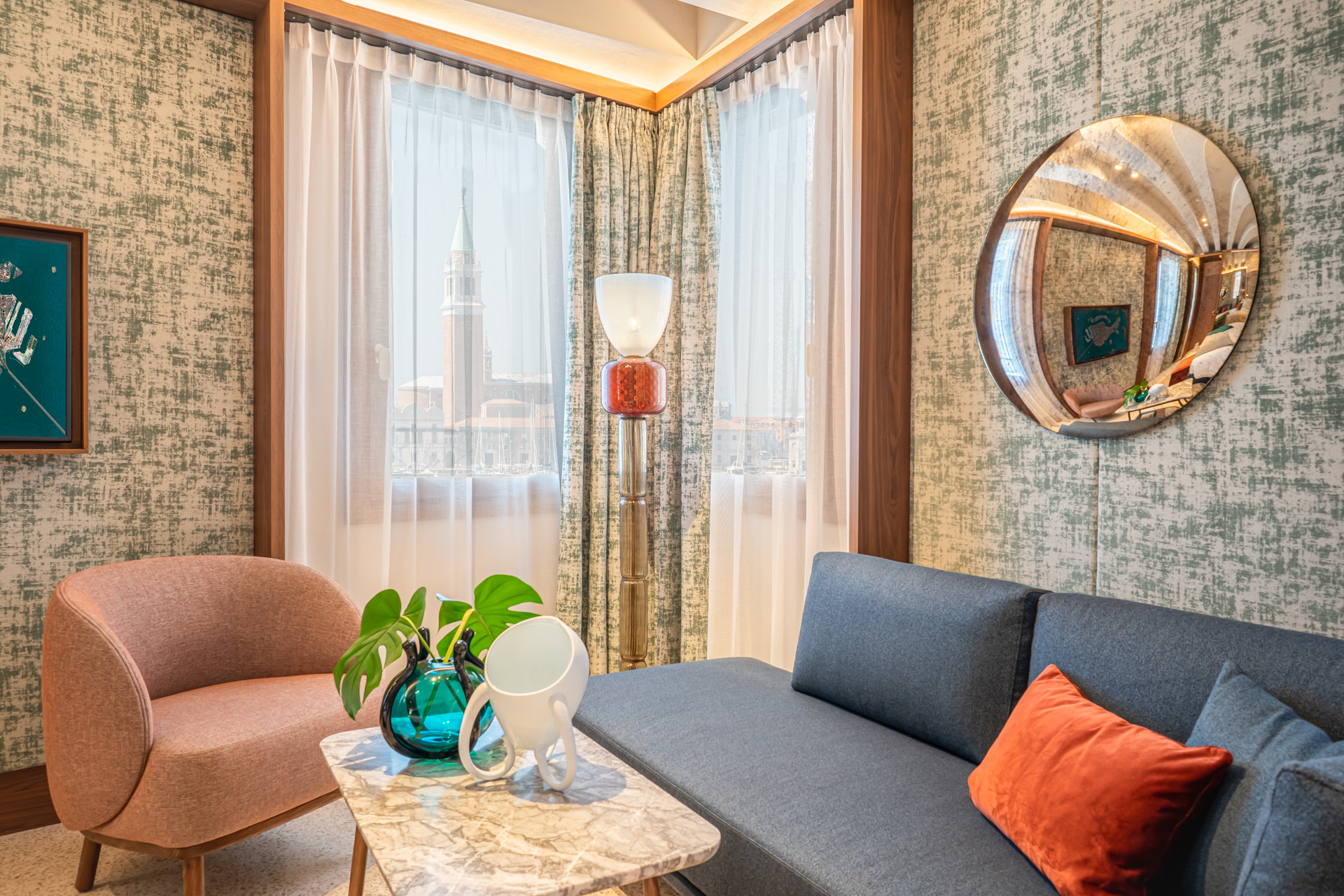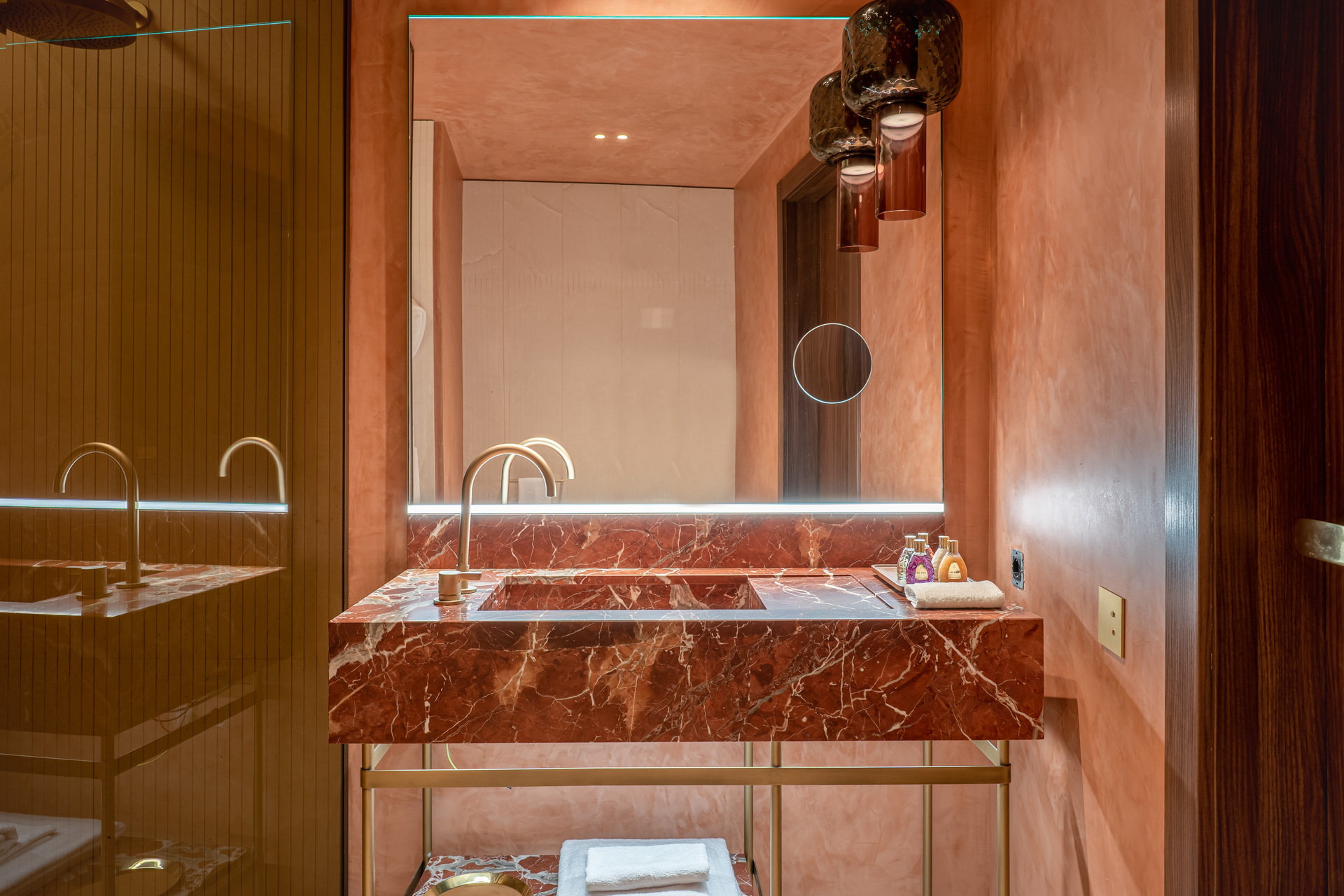 We pry ourselves away from our suite and explore the sculptures in the nearby giardini, or garden parks. There, French neo-pop artist Richard Orlinski's impressive sculptures in neon yellow, royal blue, and stark white sit on raised black platforms. Effigy, Lion, Thinking Kong, and others call for you to walk around them and take in their geometric design as part of the Art Biennale.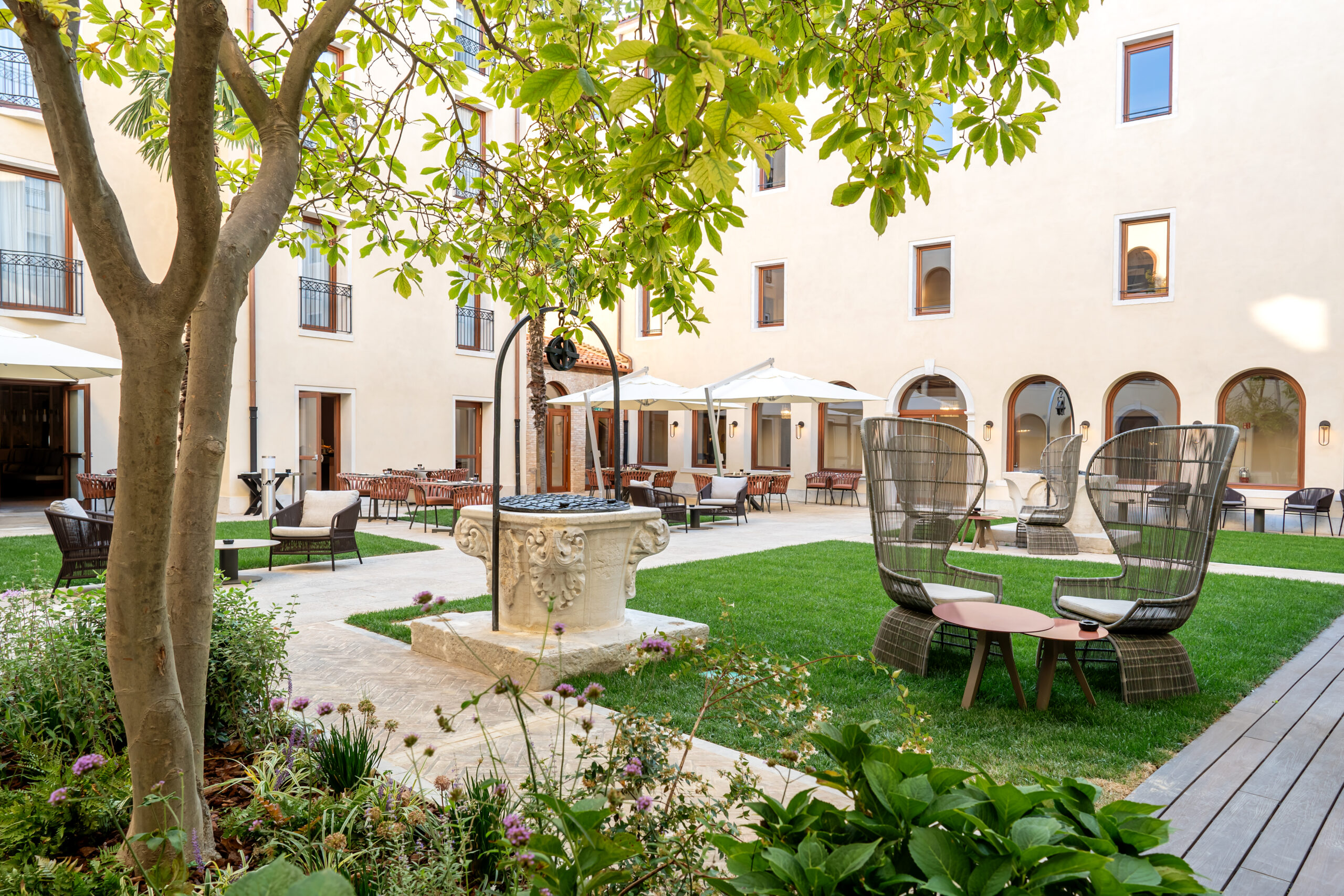 After a requisite walk around St. Mark's Square, over the Rialto Bridge, and down other lesser-known streets, we get ready for dinner. If you prefer not to walk, you can order a gondola directly from the hotel and float to your chosen destination.
Our next stop is the hotel's Alchemia Bar, next to the cozy Reading Room, where mixologist Davide mixes, shakes, and pours three classic gin-based cocktails using the hotel's own gins: Rosa, Blue Tea, and Sál, which is made using the lagoon's salt water. My favourite is the delicate floral Mosceniga made with the rose gin, Calvados, lime, sugar, egg white, smoked maraska sour cherries, and raboso chinato (a grape bitters). Bowls of olives and olive-oil-fried chips accompany our drinks while we watch the sun begin to set. Aperitivo hour has arrived.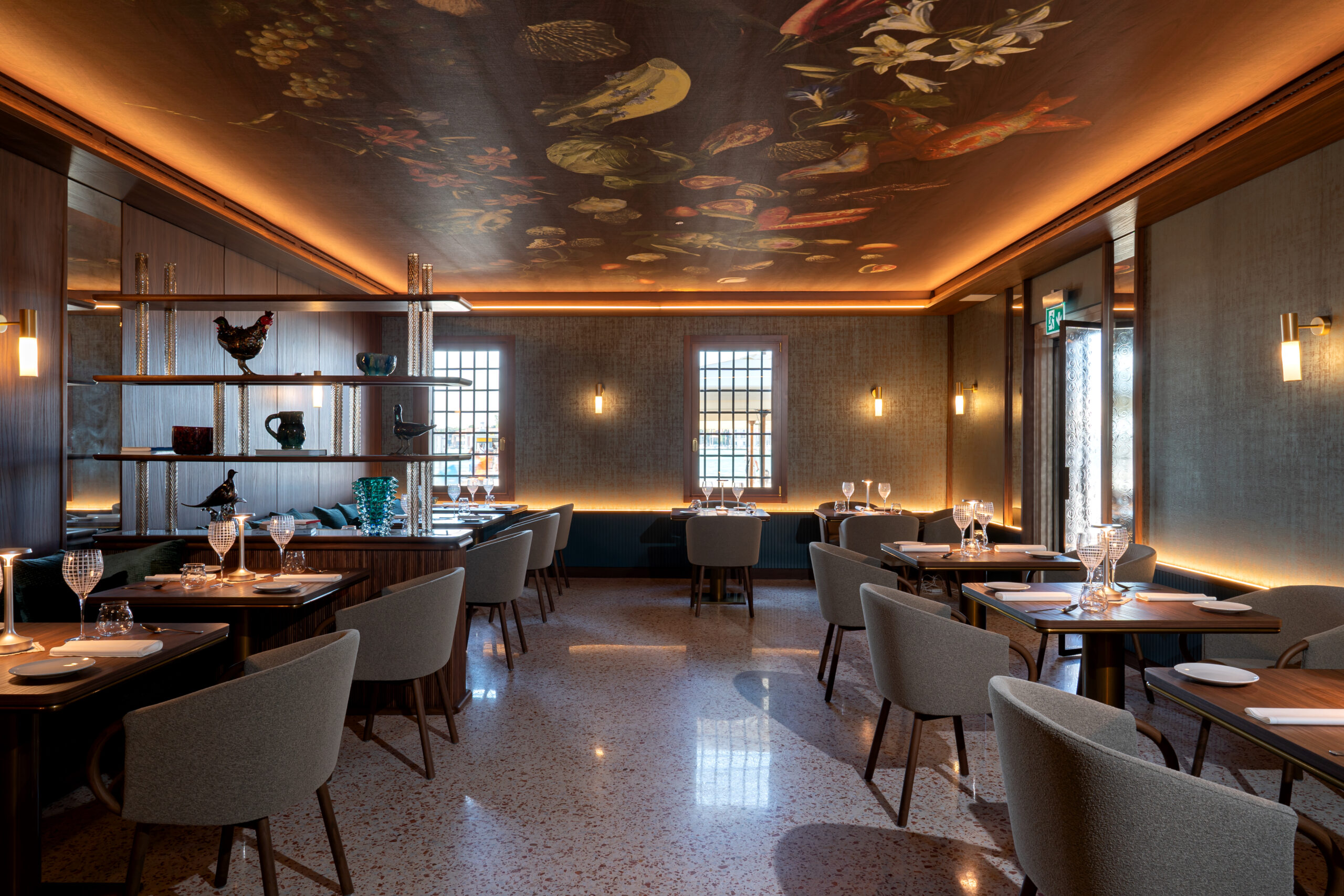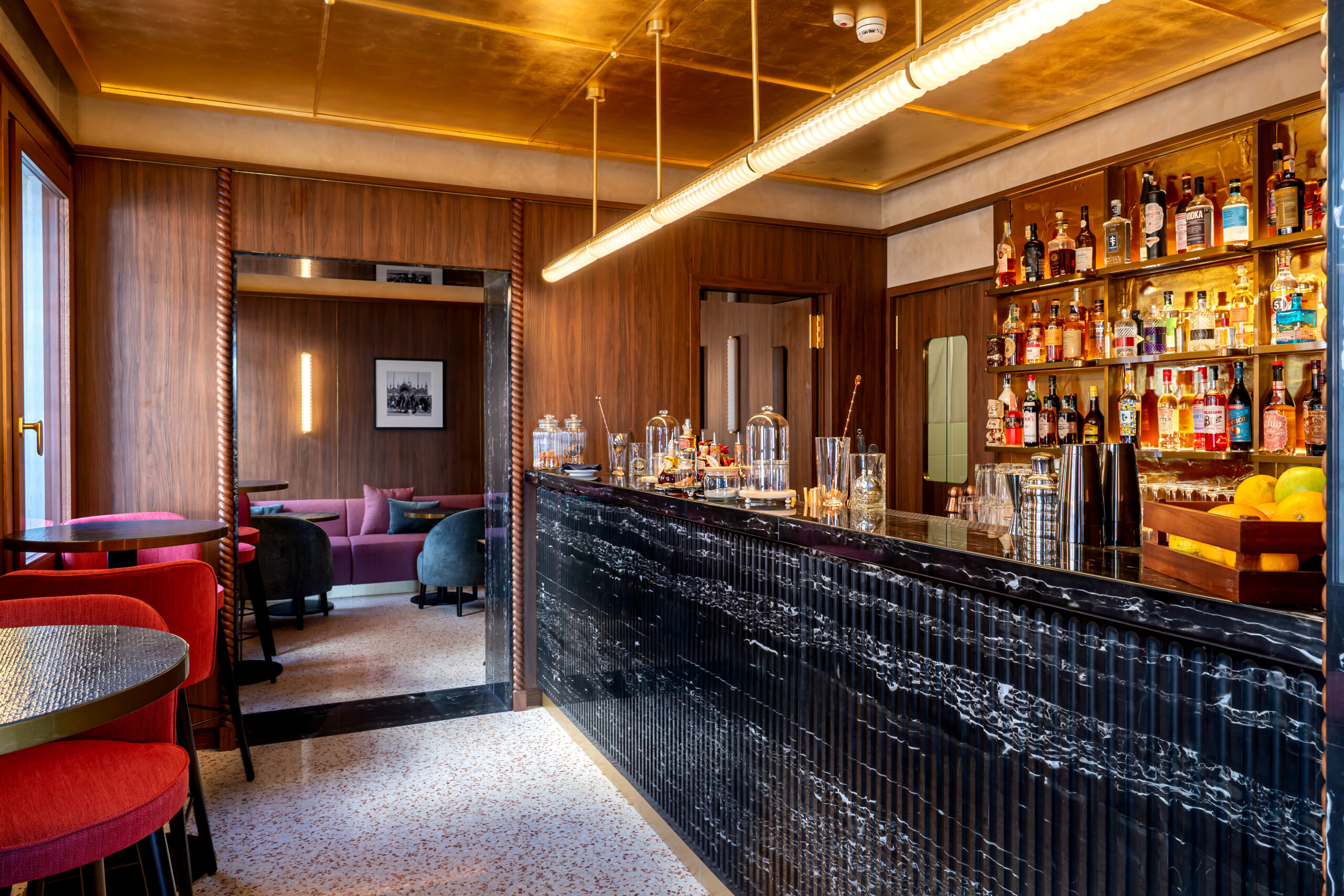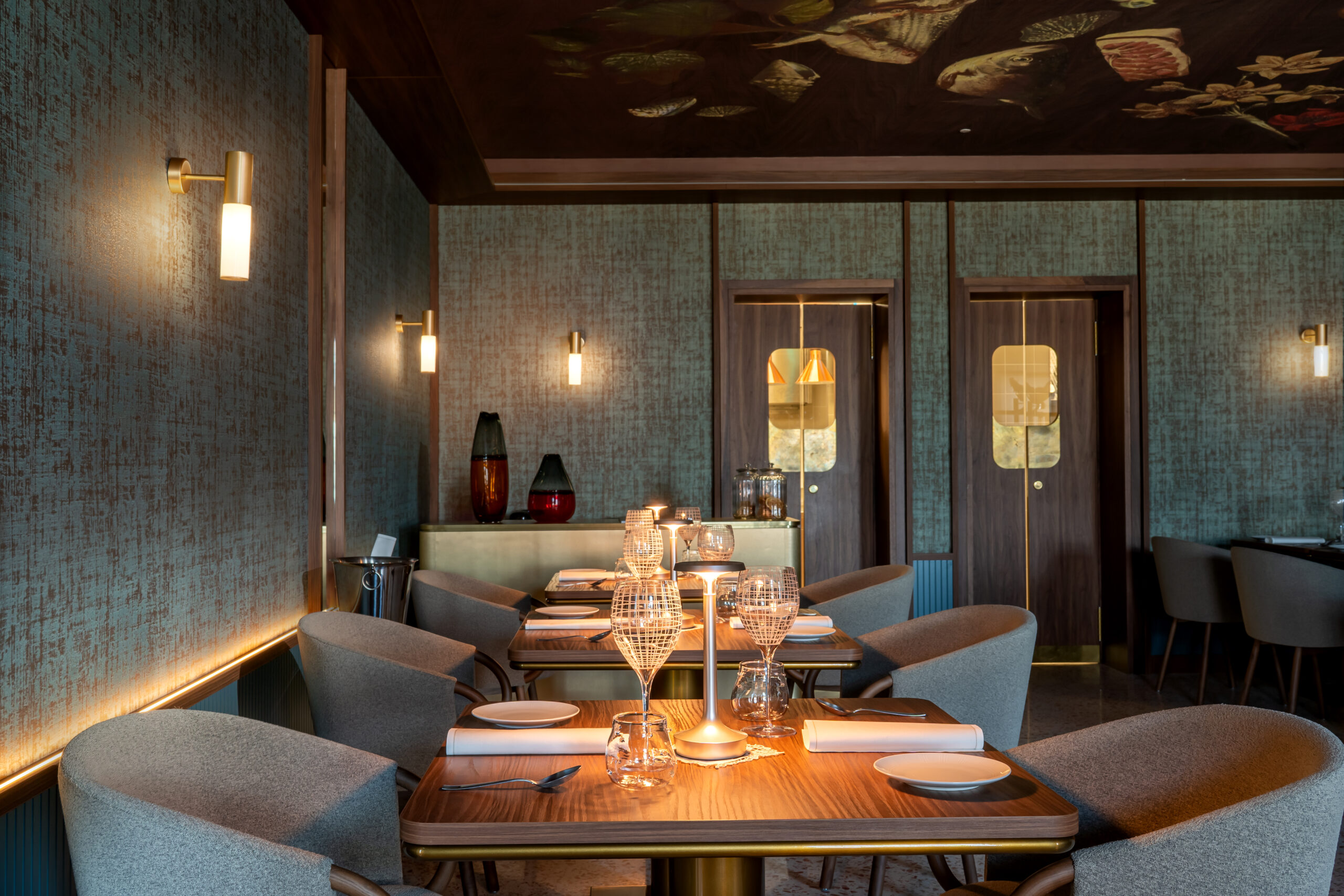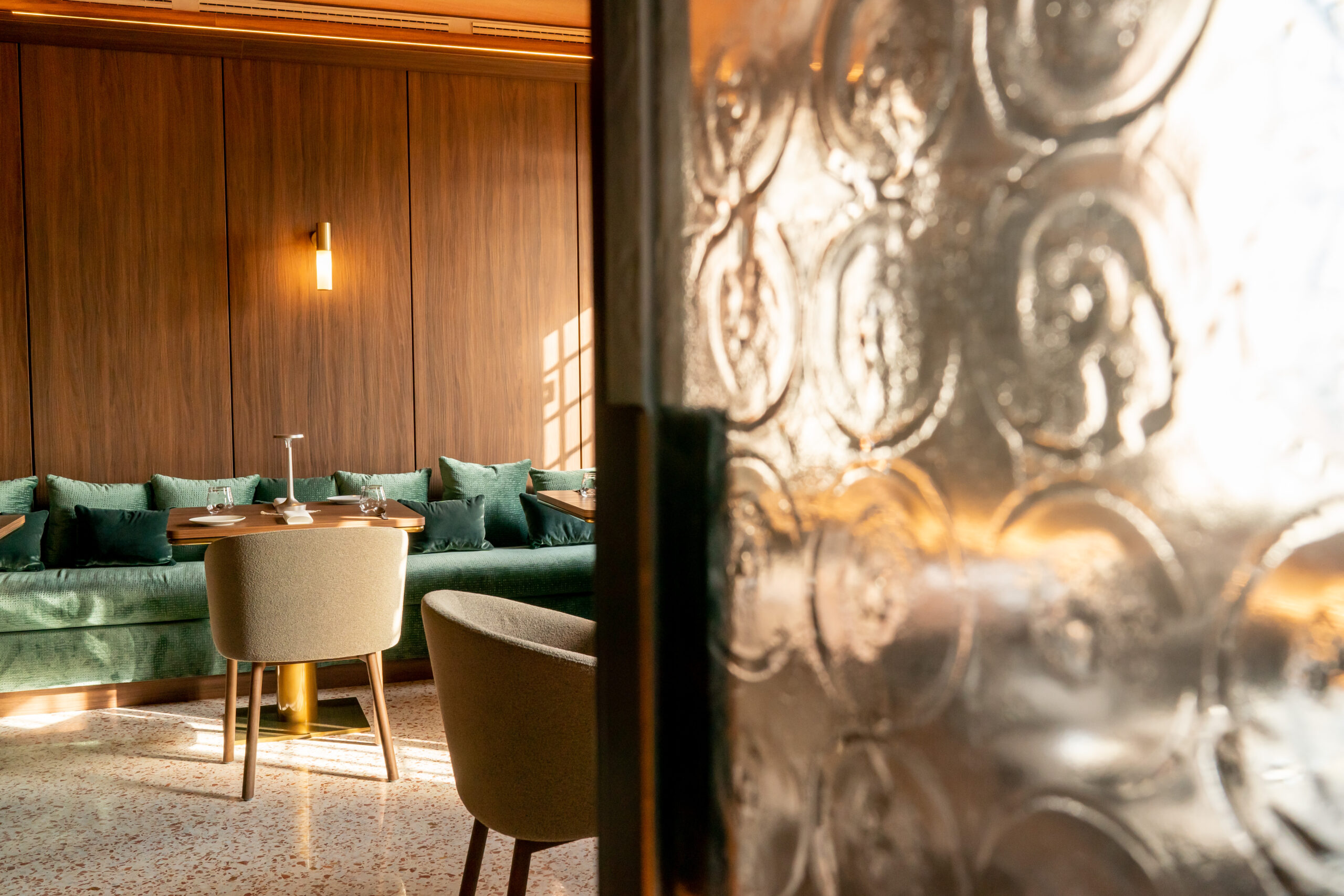 Out on the large patio facing the lagoon, we take our seats at VERO, the hotel's regionally focused restaurant, and prepare for a Venetian culinary immersion. Executive chef Raimondo Squeo reinterprets classic Venetian dishes with influence from his native Puglia using the best from land and sea—some of the produce comes directly from the hotel's own garden. There are lovely options for vegans and vegetarians as well.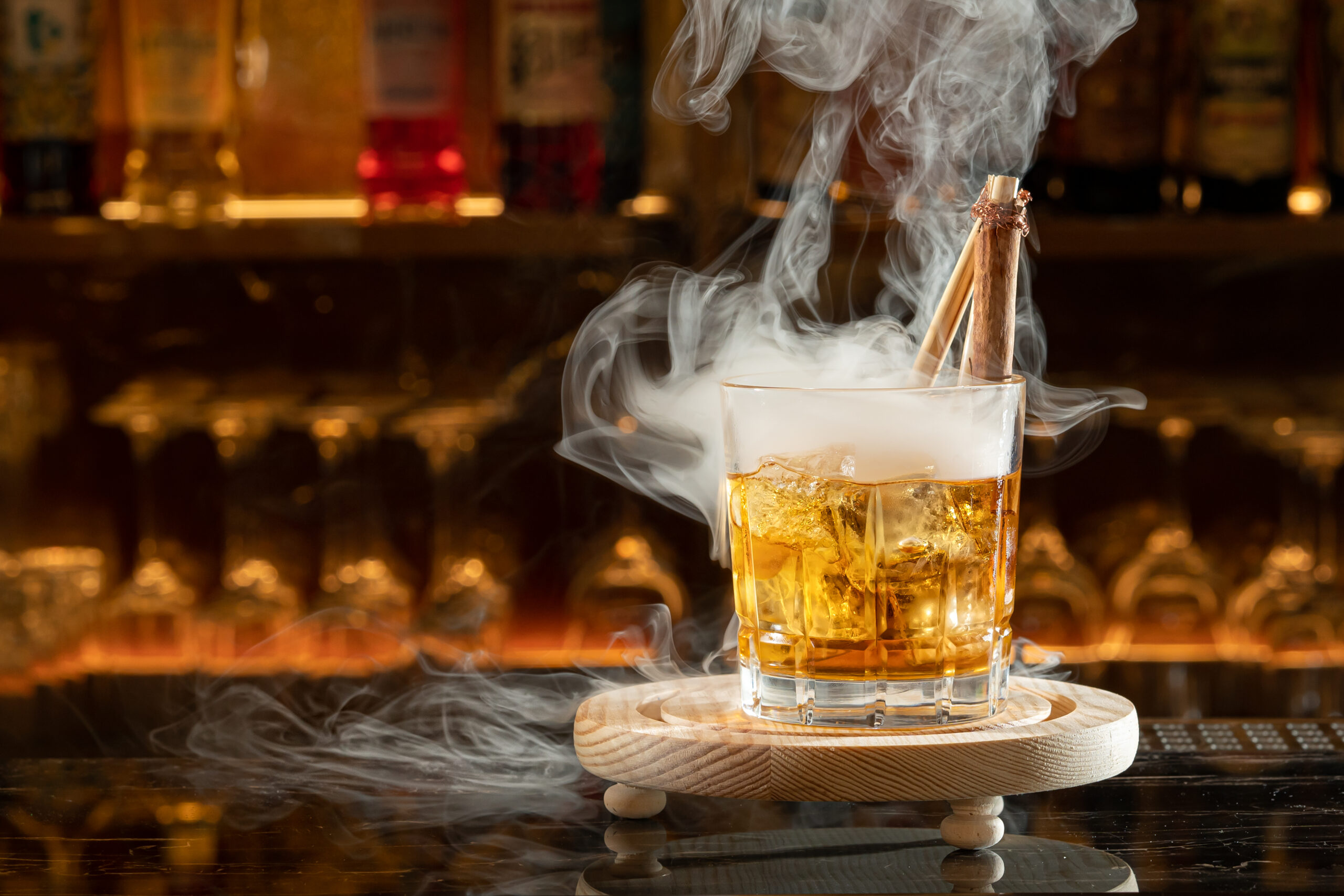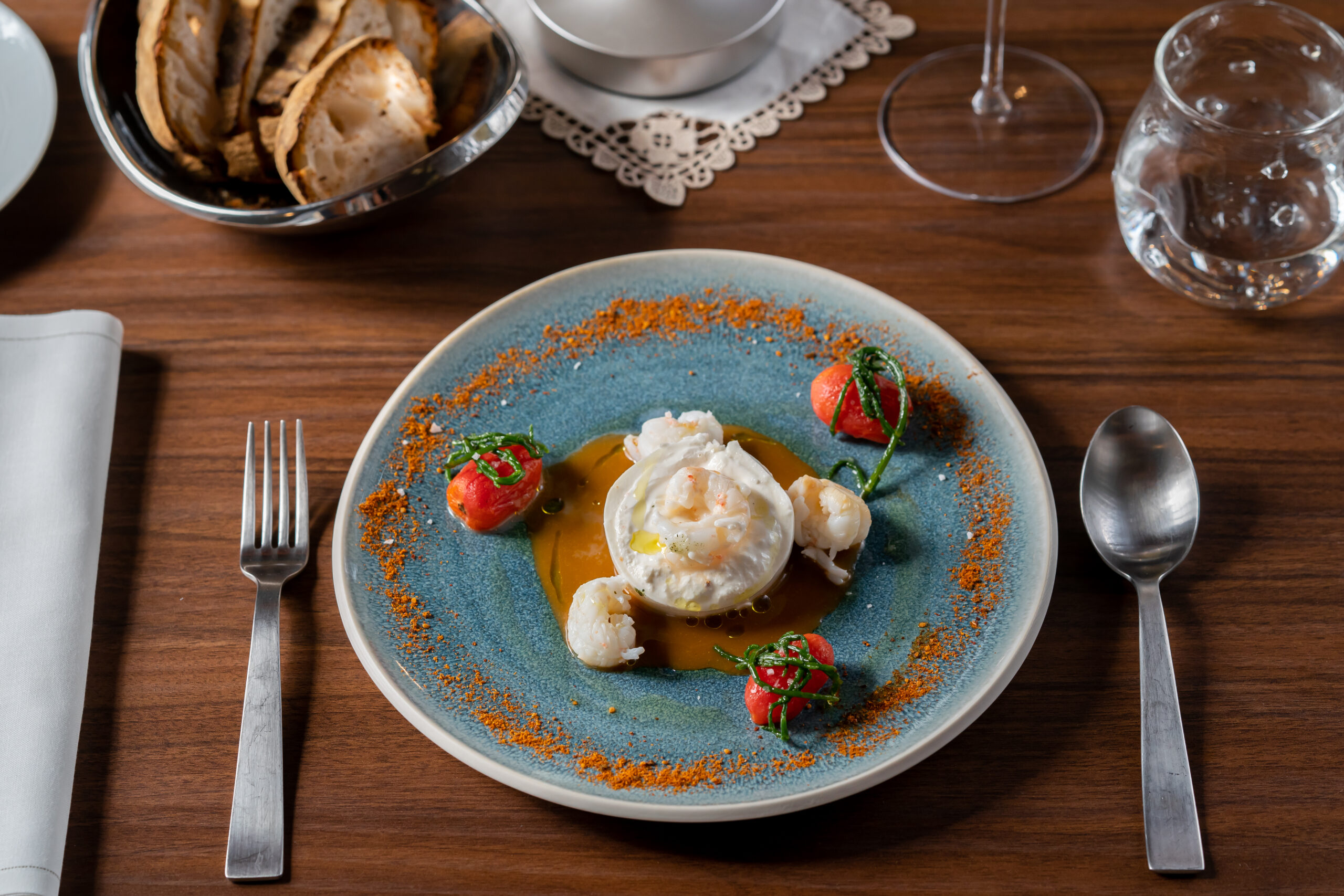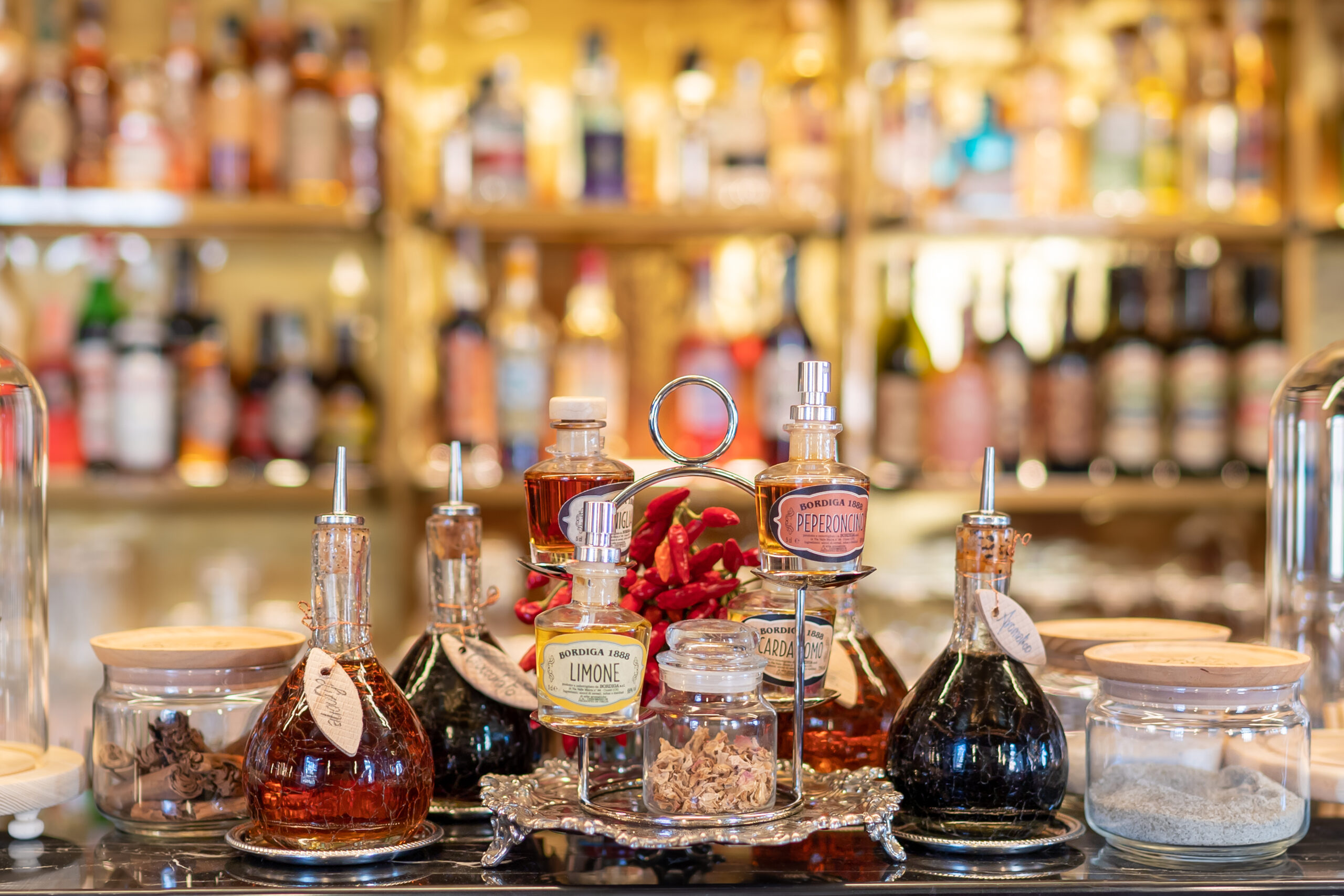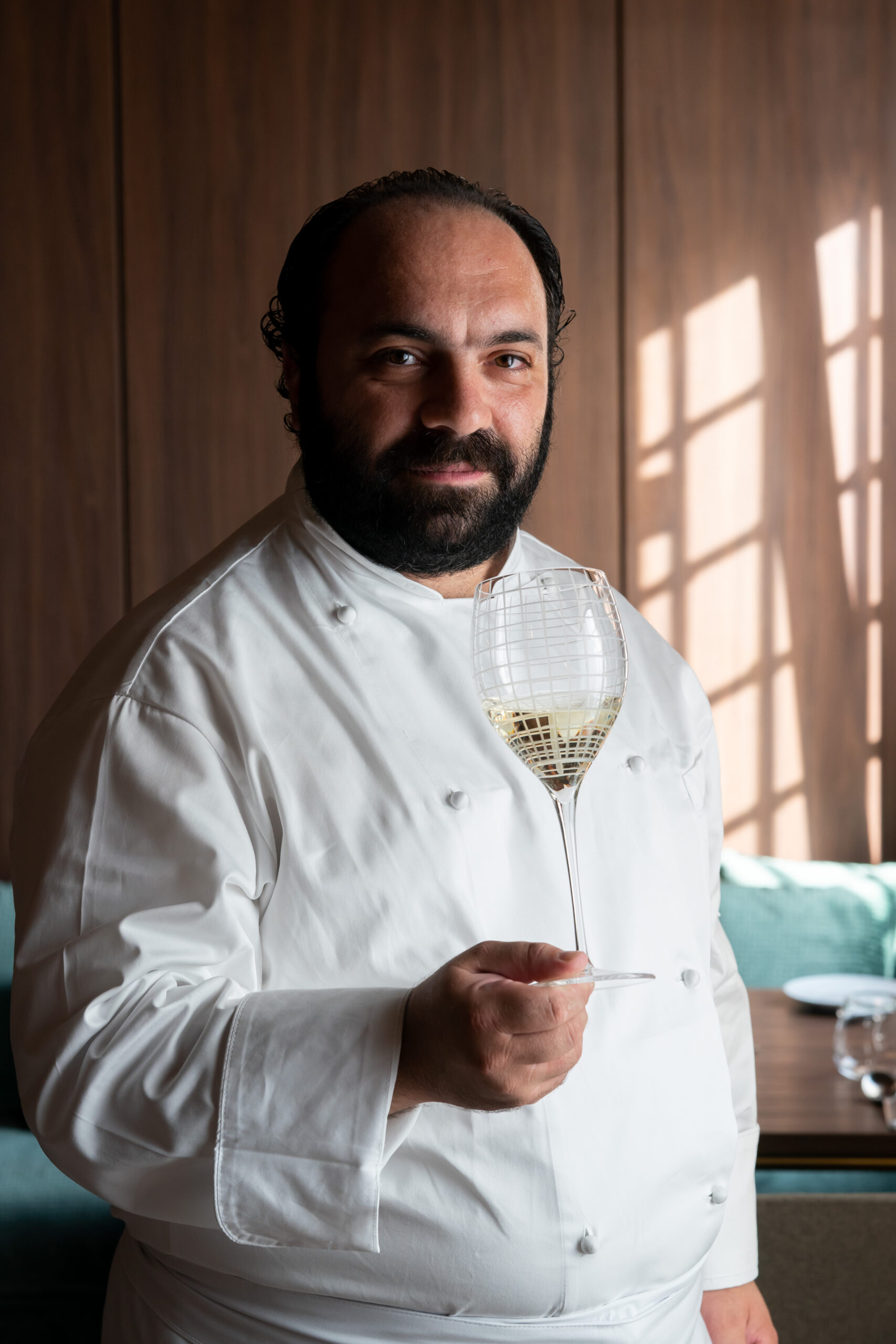 My quasi-vegetarian daughter is thrilled, and she devours her vegetable-based meal with polenta "chips," while I try the local vialone risotto prepared with onion fondant, egg yolk, aged Asiago, and Venetian hen's breast. My husband's Queen of Montello Beef fillet with ratte potatoes, mustard sauce, and asparagus pairs beautifully with a glass of Loredan Gasparini's Della Casa, a blend of merlot, cabernet sauvignon, cabernet franc, and malbec. We watch the sun set over the lagoon, enjoying our beautiful desserts and a glass of Adriatico, an almond liqueur with hints of sea-salted caramel.
In the morning, we head to the Essentia Restaurant, its courtyard lined with mimosa and magnolia trees, where we enjoy a full breakfast, including pastries, omelettes, fresh fruit, and organic yogurt.
As we stroll around the building one last time, we ask the concierge what distinguishes this luxury property from others in Venice. She replies, "Most hotels here are very traditional. This property was designed to make our guests feel like they're at home." She tells us that the lobby was once part of a church, and the hotel itself housed pilgrims on their way to Jerusalem. Welcoming guests, she says, has always been the "soul" of the building. And it still is.