These White Wines from Italy Are Seriously Underrated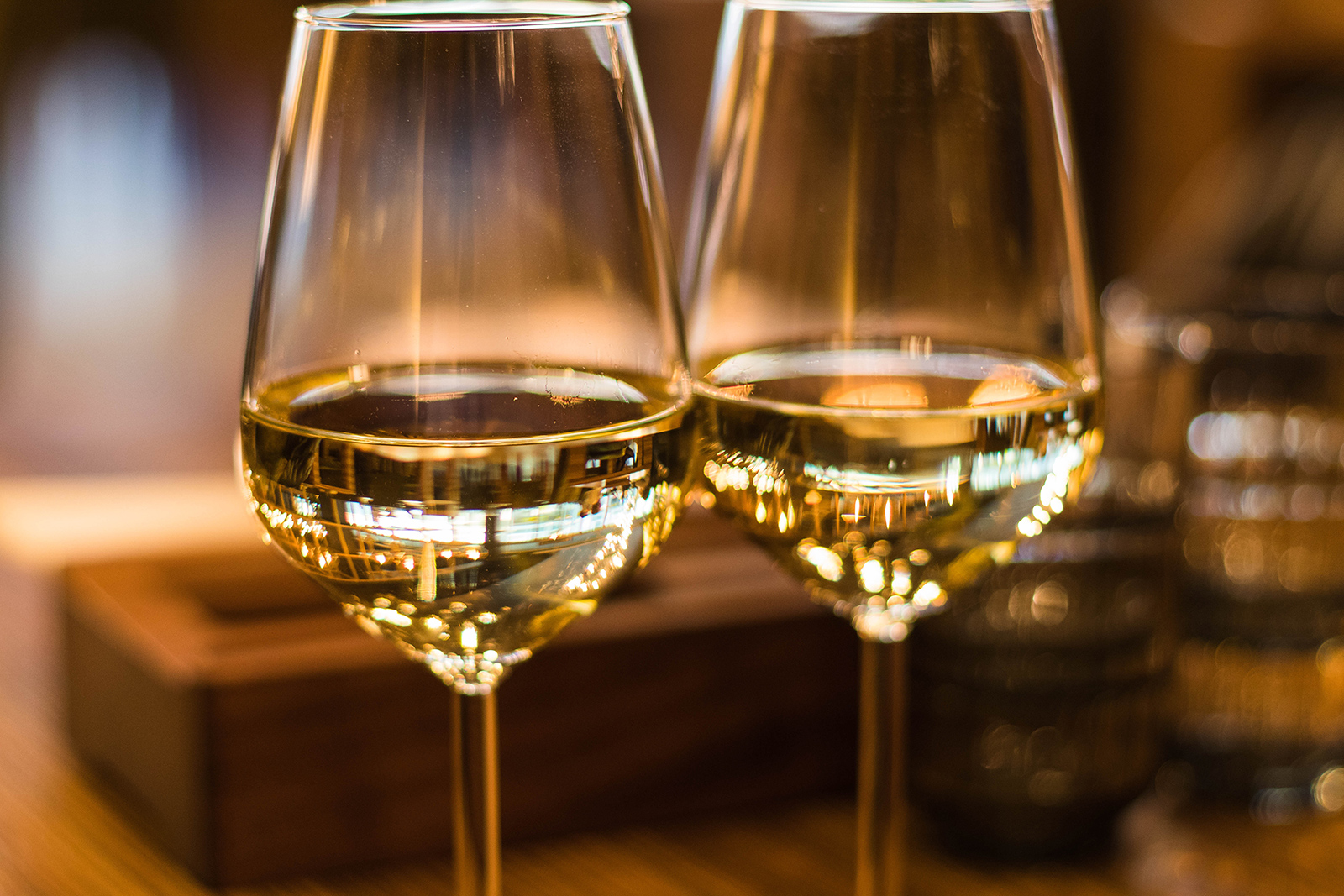 Think of prestigious Italian wines, and the 'red' column starts to fill up quickly, with Amarone, Chianti, Barolo, Barbaresco, Brunello, and Super-Tuscans, as well as the wines labelled by varieties that include sangiovese, nebbiolo, dolcetto, barbera, and primitivo.
The 'white' column fills more slowly. There's prosecco, of course, but you wouldn't call a lot of it 'prestigious' (unlike Italy's less-known sparkling wine, Franciacorta). Among the still whites, there are well-known regions such as Orvieto and Soave and familiar and not-so-familiar varieties that include pinot grigio, trebbiano, grillo, verdicchio, vermentino, vernaccia, pecorino, and greco di tufo.  And as they do for red wines, Italian producers grow lot of international whites, especially chardonnay. (Pinot grigio originated in France or Germany but it has become largely associated with Italy).
Until two or three decades ago, Italian whites tended to be simple and unimpressive, but they have grown in stature and quality, the best now ranking with top contenders from around the world. When the Istituto di Grandi Marchi Italian wine fair toured Canada in September and October, the reds far outnumbered the whites, but that's not the whole story. They might not have the same prestige, but they don't have the same price, either.
The sparkling wines included prosecco that were far more interesting than the majority of prosecco. One standout is the limited-production Malvolti '1924' Conegliano Valdobbiadene Prosecco, from the winery founded by Antonio Malvolti, who is said to have developed a very particular method of prosecco production. This wine is based on the 1924 recipe, which included not only the glera grape variety (most current prosecco are entirely made from glera) but also 10 per cent other indigenous varieties (verdiso, bianchetta, and perera). It's a well-structured prosecco, quite austere, with high acidity and fine bubbles. Another prosecco to consider (not in the Grandi Marchi line-up) is Mosole 'Extra Dry' Treviso Prosecco 2018, a vintage-dated title that delivers nuanced flavours, great balance, and bright acidity.
White grape varieties are grown throughout Italy, and in several regions one can find a worthwhile specimen called pecorino.
The world is also awash with mediocre Italian pinot grigio, but there are impressive ones, too.  Mosole Pinot Grigio 2018 from Venezia is a beautiful example that shows the copper/amber colour the variety can take on. It has a hint of weight from extended lees contact, and it comes through flavourful and clean – a real pleasure to drink. Look, too, for Alois Lageder Pinot Grigio 2017, a fresh, balanced, and well-defined wine where the barrel and lees-aging add complexity and character. The grapes are grown at altitude in the Alto Adige region of northern Italy.
White grape varieties are grown throughout Italy, and in several regions one can find a worthwhile specimen called pecorino. Umani Ronchi 'Centovie' Pecorino 2017 is made from organically farmed grapes near the village of Centovie, in Abruzzo, and it delivers layered fruit, bright acidity, and real depth.  From much further south, in western Sicily, the indigenous inzolia variety shines in Tasca d'Almerita 'Sallier de la Tour' Inzolia 2018. This is an eminently drinkable dry white with balanced expressive fruit and fresh, clean acid.
The fiano variety, native to Campania, is getting good press –of both the grape and media kinds – these days. Rivera 'Scariazzo' Fiano 2017 from Puglia is a delicious, flavourful white with crisp, clean acidity. Twenty per cent of the wine was aged in new French oak, and this gives character to the texture more than to the flavour. Mastroberardino Fiano di Avellino 2017 is another excellent example, made in Campania solely in stainless steel. It's well balanced and the acidity contributes a surprising juiciness to the texture.
Italy also produces many excellent white blends. Lungarotti, a winery in the wine village of Torgiano, in Umbria, makes an excellent Bianco di Torgiano from the vermentino, grechetto, and trebbiano varieties. It's a terrific dry blend that shows layered fruit underpinned by crisp acidity.
These are some of the fine white wines from Italy. And despite the bad press and cheap knock-offs that proliferate, they're well worth seeking out.
_________
Never miss a story. Sign up for NUVO's weekly newsletter, here.