4 Tools in The New (Digital) Age of Meditation
Tech-driven mindfulness tools we can all use right now.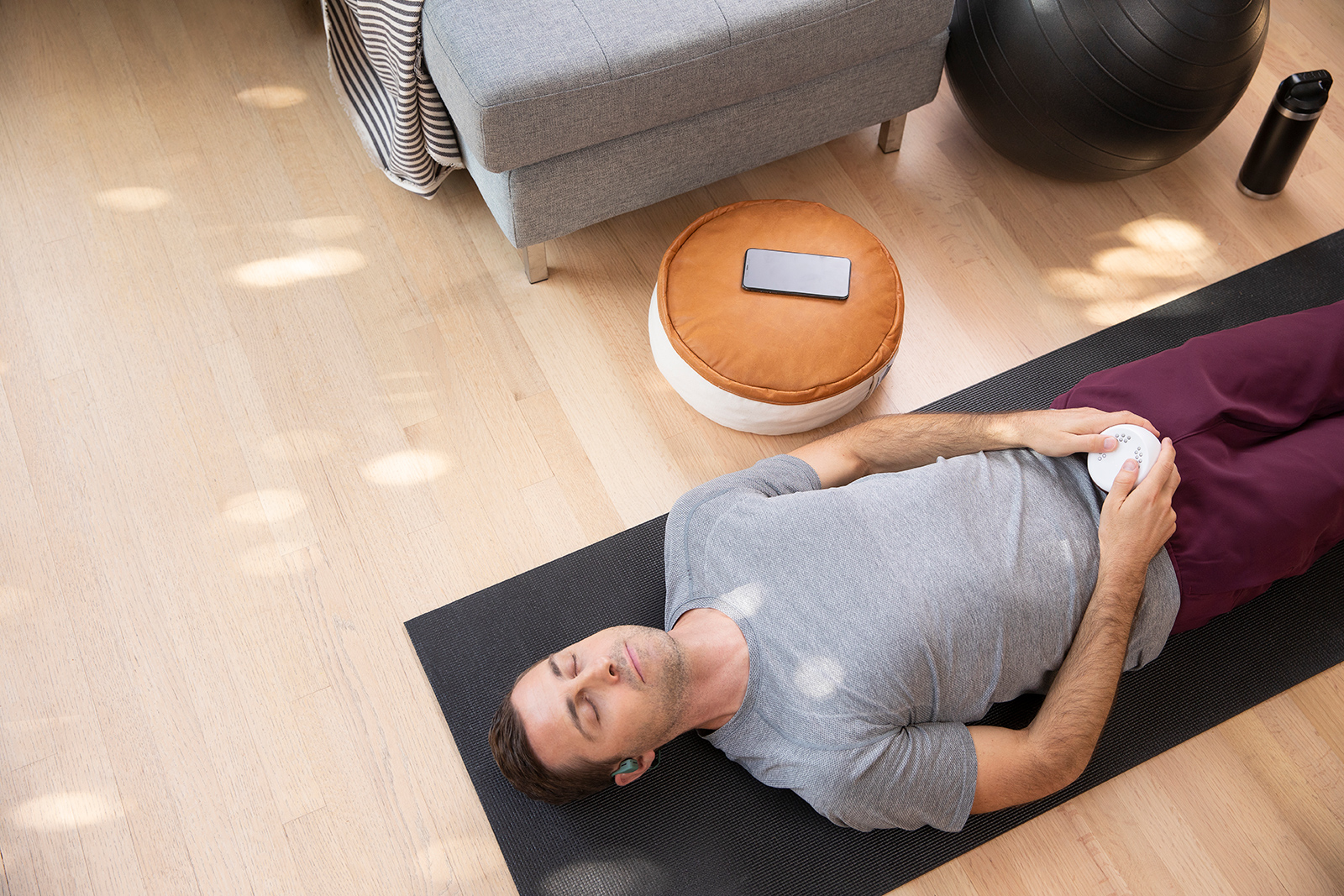 Offering immediate benefits such as stress reduction and mood enhancement, meditation—which can be done in minutes from virtually anywhere—can be a particularly valuable part of our days during these strange, challenging times.
If you're new to digital meditation and want more guidance, or have been doing it for years and are looking for ways to enhance or diversify your practice, there are a number of tech-aided devices, services, and apps designed to make meditating easier and more convenient than ever. Whether you have five or 60 minutes to spend on an exercise, you'll be glad to have these digital tools at your fingertips.
One of the most well-known meditation apps, Headspace is incredibly easy to navigate. There are guided meditation courses for different interests and skill levels, at-home workout videos, and audio offerings designed for improved sleep. During the COVID-19 pandemic, it's also offering selected programing for free and complimentary app access for some health-care professionals and educators.
Perfect for individuals who are results driven, Muse's multisensor devices can be worn even to bed. Connected to your phone (and the Muse Meditation app), the sleek headbands can measure your brain activity, heart rate, and more during meditation practice by using biofeedback technology—you'll even get a report after each session.
Launched at CES earlier this year, Core is a semi-spherical meditation "trainer" made partly with rosewood that you can hold onto during practice. Used in conjunction with the company's meditation app, it tracks your heart rate and vibrates to help you with focus or breathing techniques during each session.
Calm, which is marketed as the No. 1 app for sleep, meditation and relaxation, offers a wide variety of programs for the whole family. There are master classes from medical and other experts, meditation and breathing exercises, and soothing bedtime stories narrated by the likes of Matthew McConaughey and Lucy Liu.
________
Never miss a story. Sign up for NUVO's weekly newsletter here.