The Met's Master Florist Remco van Vliet on Blooms as Art and At-Home Arrangements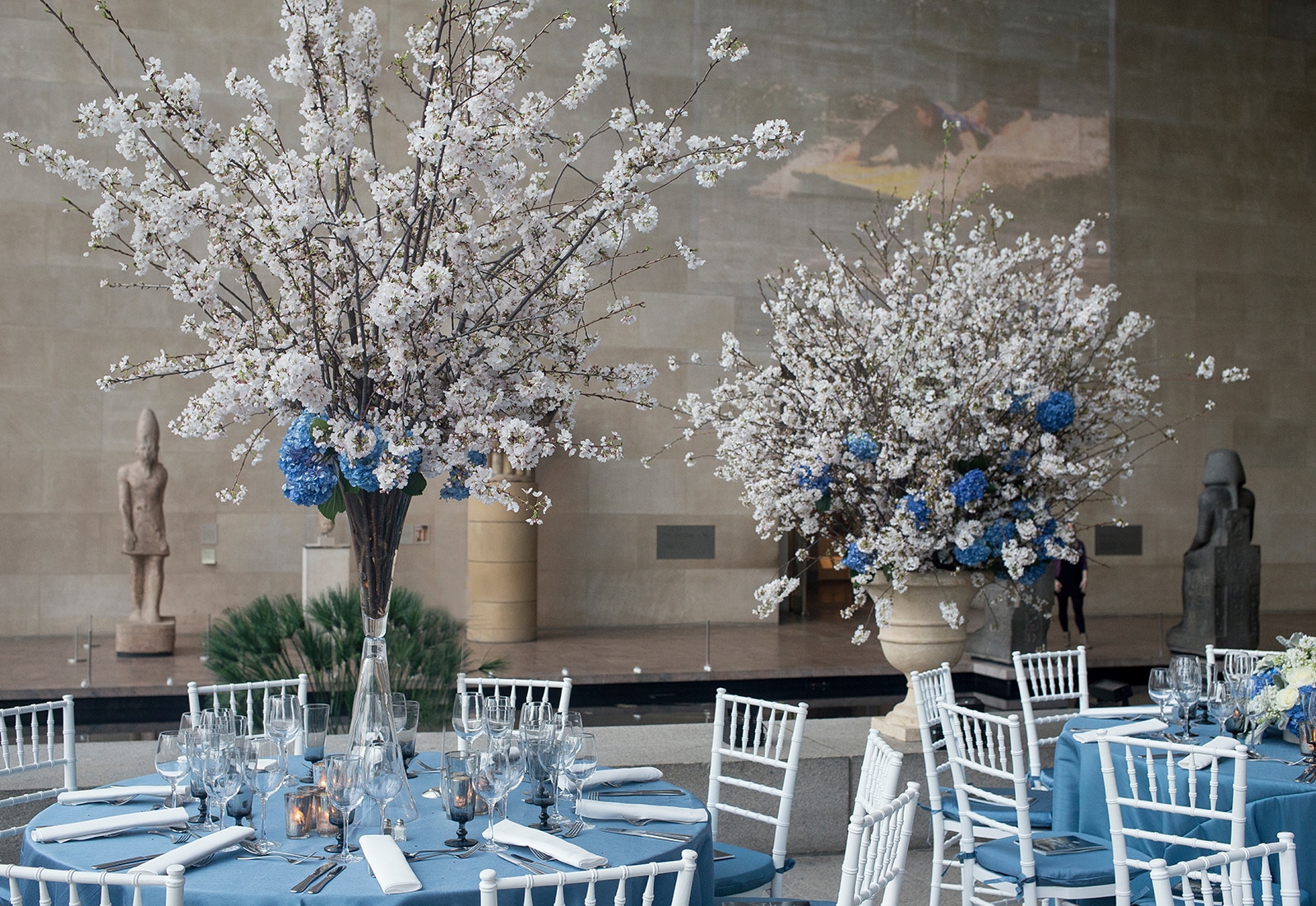 New York City's Metropolitan Museum of Art has over 7 million visitors annually. Real-estate within the gallery is coveted. Today, one of the first things that those millions of art-lovers and tourists see upon arriving at the museum is the work of Dutch master florist Remco van Vliet.
Since 2003, the third-generation florist has been responsible for designing and creating the ornate, larger-than-life florals that grace the Met's Great Hall every day. It is a job with massive responsibility and one for which he is well equipped, since he assisted former designer Chris Giftos for seven years before ascending to the helm. Fresh flowers and greens from around the world are always on display at the museum—thanks to a generous endowment from 1967: each Tuesday, van Vliet debuts five new, seasonal floral arrangements for the hall's central information desk and four niches.
"To me, the arrangements are very important because it's the first welcome that the guests see," says van Vliet, in Toronto to host a design talk and floral workshop in conjunction with the Royal Ontario Museum's recent exhibit In the Age of Rembrandt. "I make it a point to represent every part of the world [with the flowers]. In the springtime, it might be more European flowers; summertime, it's more tropical. In the fall, they're more American … and in the winter, I force flowers like quince blossom, almond, and pear in greenhouses, so at least it's happy when you come in from the snowy sidewalks." Besides modifying his floral designs to match the seasons, van Vliet painstakingly coordinates the flowers' colours and look with the museum's new and ongoing exhibitions.
The floral master's showy Met displays reflect both the museum's art offerings and his "classical" aesthetic and strong preference for "harmonious" colour combinations—but there are no rules otherwise, and the stunning arrangements can be up to 12 feet tall and look quite different from week to week. Still, many flowers are off-limits for logistical reasons, even though museum staff maintain the bouquets daily with fresh water and flower food. "There is an endless list; dahlias, for instance—they don't last," notes van Vliet. "It's flowers to last for the entire week. That's tough [in New York], because they come from all over the world."
Van Vliet, who is also the creative director of event design company Van Vliet & Trap, studied history and graphic design before going into the floral industry, though he famously made a bouquet for the Queen of Holland at the age of 11. He's been working with flowers for decades and is full of wonderful floral factoids (a tulip's stripes are caused by a virus) and floral-arranging techniques (cut the stems of lilies and hydrangeas at a 45-degree angle and put them in hot and then cold water, and they won't droop).
For stunning at-home bouquets, the flower guru recommends that you buy your blooms from a good local florist: "If you buy flowers at a gas station or supermarket or whatever, the quality will be bad, nine out of 10 times." And he wants you to ignore the buds and inspect the leaves instead. "When you buy flowers, don't just look at the flower; the flower is just there to attract you," says van Vliet. "It's better and more important to look at the foliage and the leaves. If the leaves are crispy or they look dark or they look bad, don't buy it because it's going to die right away."
According to van Vliet, it's seemingly natural arrangements that are particularly on-trend right now. "The look is very unarranged and garden-like, a lot of vines and grasses, and not so much the roses and the peonies anymore," he says. "It's like you did it yourself."
Good news for us amateur florists.
_________
Never miss a story. Sign up for NUVO's weekly newsletter here.