The Historic Dreamscape of Villa Peduzzi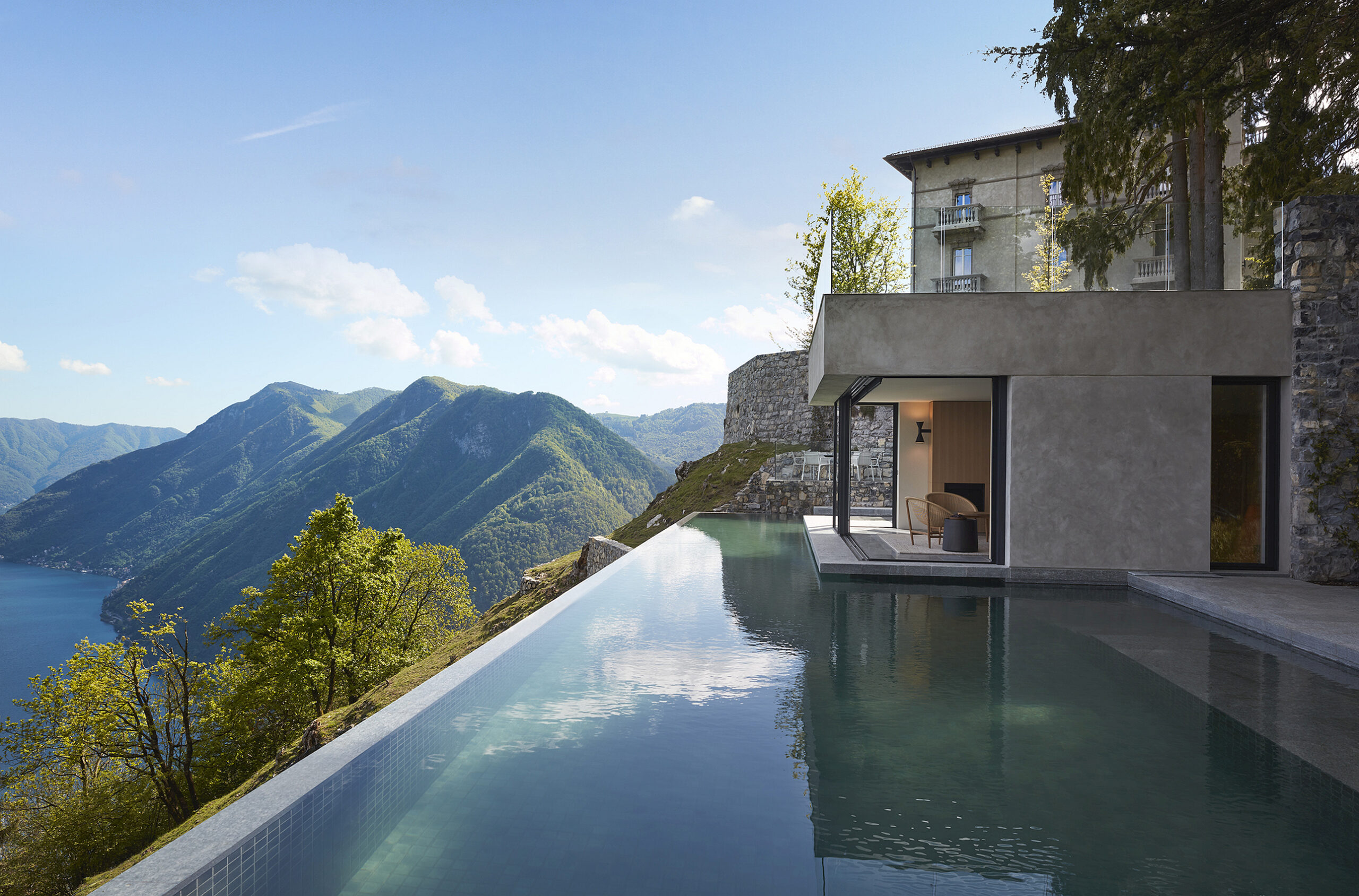 Lake Como, a well-known destination of ethereal appeal, has captured the attention of present-day celebrities and English romantic poets alike. William Wordsworth and Percy Bysshe Shelley even made the lake itself the focal point of their writing. Shelley famously declared, "This lake exceeds anything I ever beheld in beauty."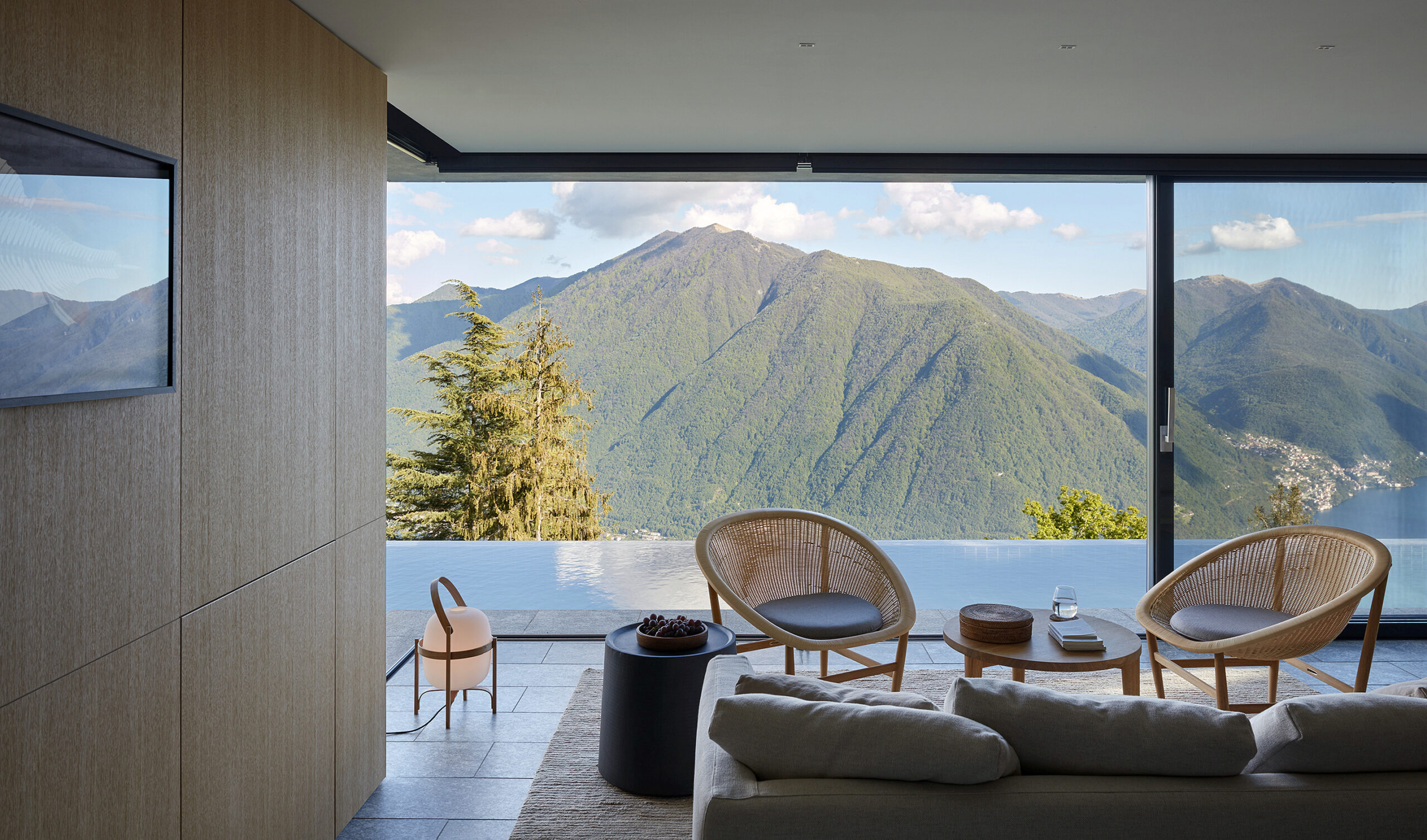 To experience this natural magnificence of Lake Como, head to the village of Pigra to visit Villa Peduzzi. Built in 1909, the five-level villa has been fully restored by Italian architect Andrea Meirana. The property is 881 metres above the lake and prominently features 4 1/2 acres of alpine garden. The wide doors that open to breezy balconies and numerous grand windows add to the functionality and comfort that were at the forefront of Meirana's vision for the restored building, Tones are muted and fabrics plush, while fireplaces create an intimate place to unwind and spacious chaise longues are placed before glass walls that frame the verdant mountainsides.
Designed to accommodate 14 people across its the villa's eight bedrooms and 11 baths, the villa provides a luxurious but intimate experience and plenty of entertainment options, with a drawing room, study, library, gym and wellness centre, and two rooftop terraces for al fresco dining. The interior was designed by Albano Daminato in a Liberty style, the Italian variant of Art Nouveau, with elements of Scandinavian and Japanese design. Studio Daminato also designed furniture, light fixtures, and textiles as well. The 110-year-old Liberty frescos on the ceiling were restored by the experts behind the restoration of the façade at St. Mark's square in Venice.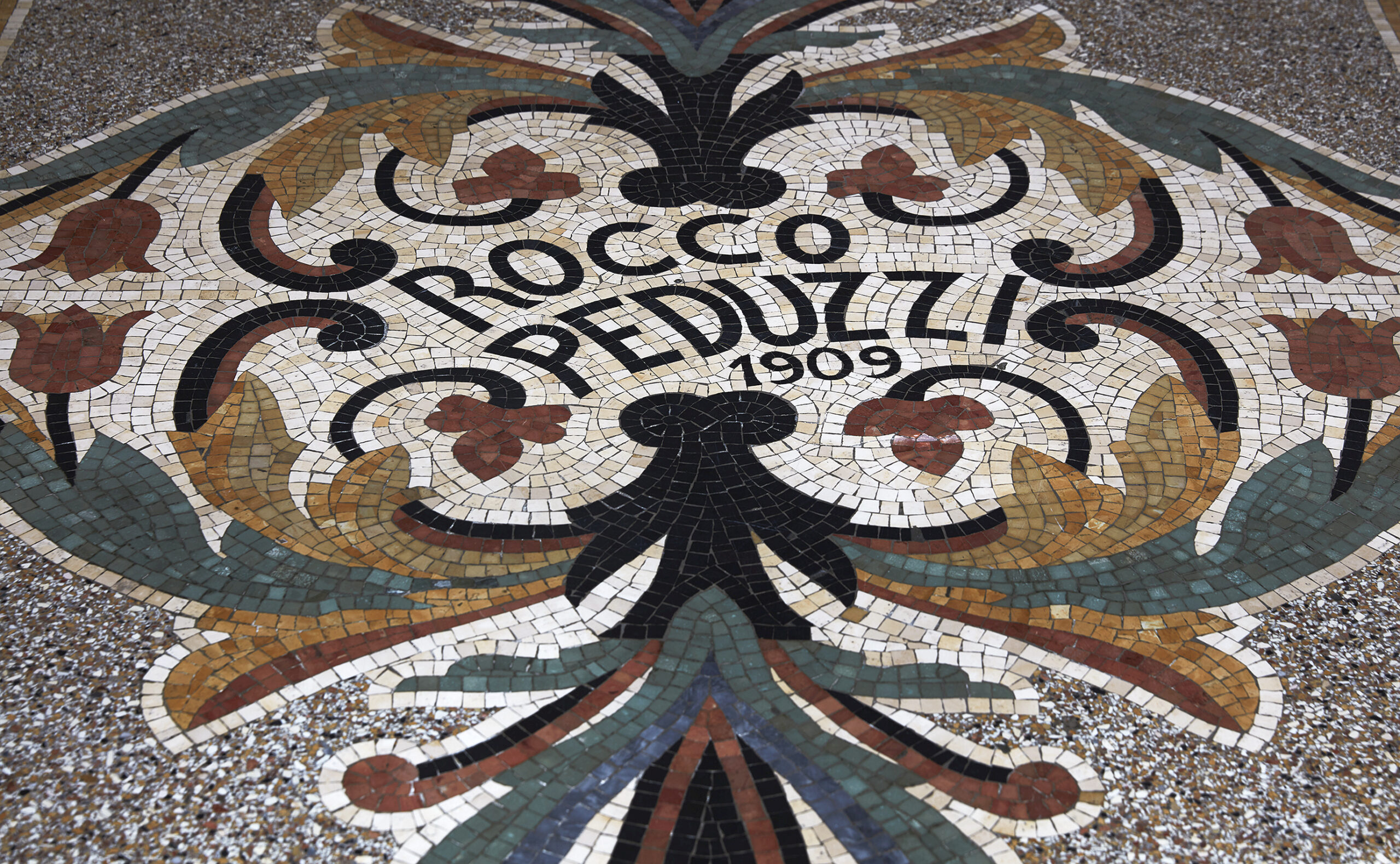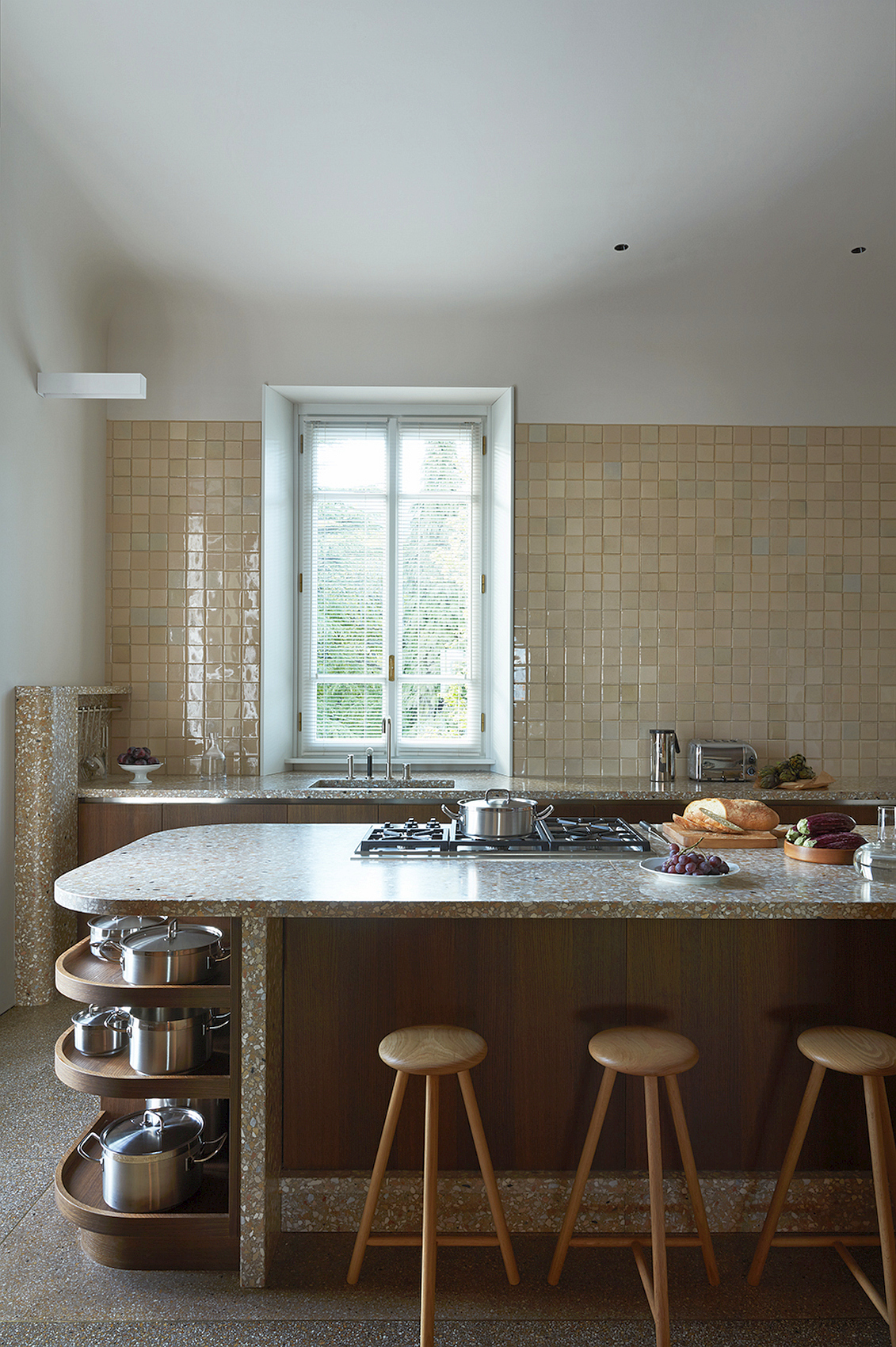 Just beyond the villa lies the newest addition to the property: a modern pool house with a heated infinity pool and Jacuzzi plus an adjoining kitchen and dining area from which to enjoy the awe-inspiring view in perfect privacy.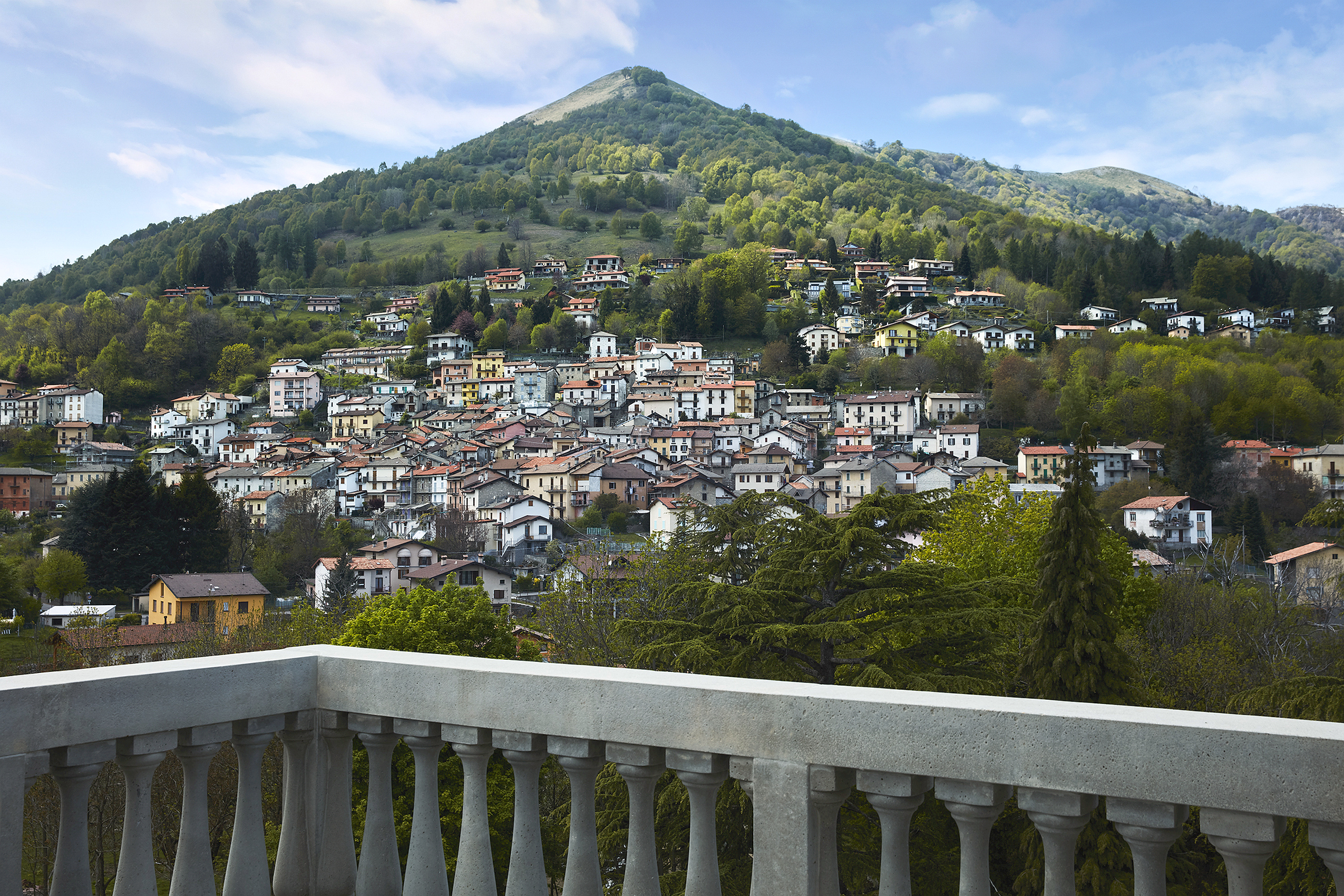 The property also has opportunities for outdoor play, including treehouses and a zip line above winding bike trails. To explore Lake Como, vacationers can use the villa's private boat, while those looking to remain on dry land can reach the beaches via five-minute cable car ride.