John Coltrane's Role in Québécois Experimental Cinema, Unearthed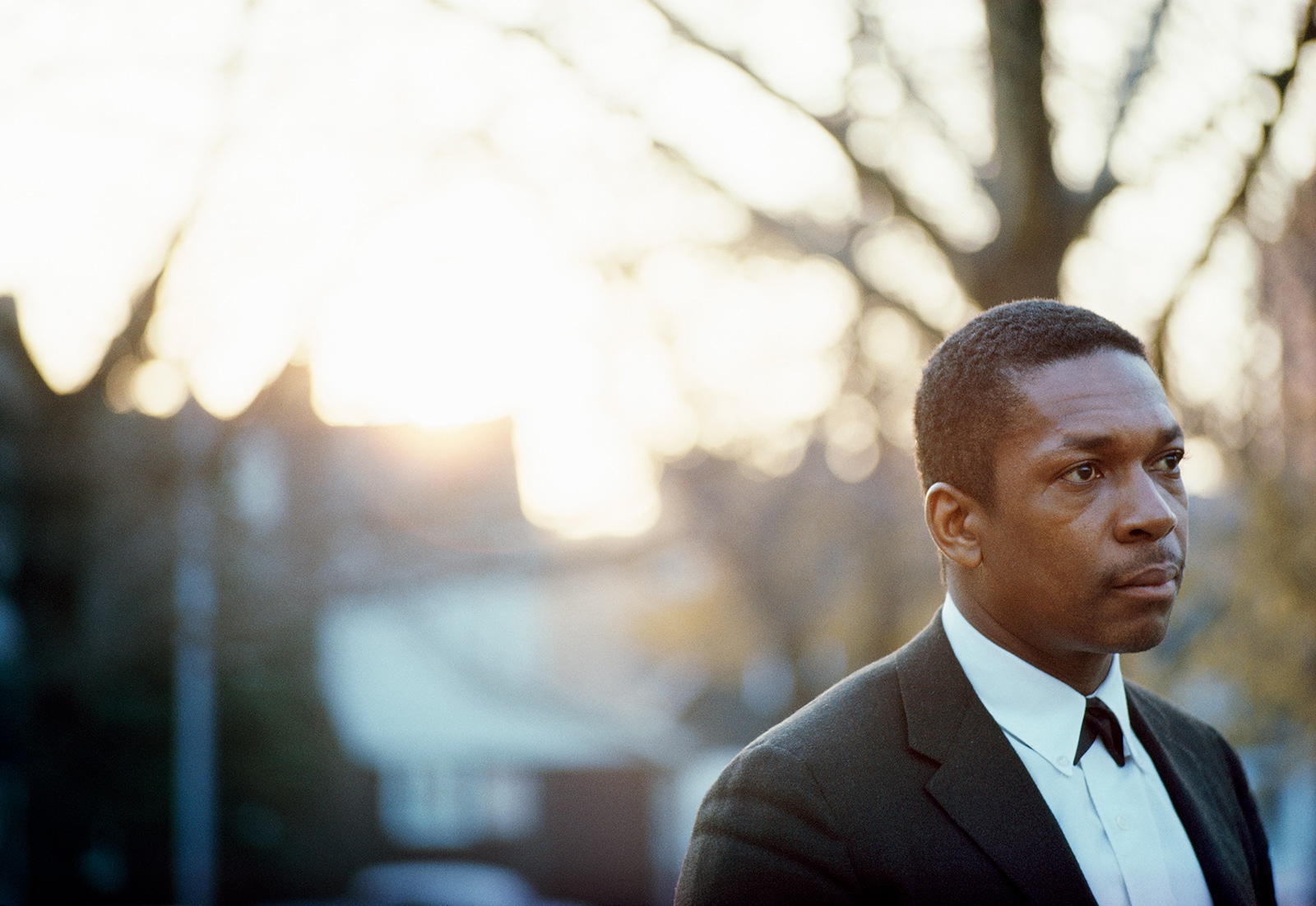 Many people are talking about Coltrane's "new" album, which seems odd, but makes sense given the revival in interest that the music and life of John Coltrane has seen in recent years. Whether this is due to younger generations rediscovering jazz via hip-hop and electronic music is unclear. What is clear: the renewed interest in Coltrane and other virtuosos of mid-century jazz outside of the traditional, niche interest groups is getting the wheels turning on long-stalled projects.
One such project is the re-release of Blue World, a collection of tracks recorded in 1964 by Coltrane, Jimmy Garrison, Elvin Jones, and McCoy Tyner for Québécois filmmaker Gilles Groulx's film Le chat dans le sac.
This was an iconic collaboration between American jazz and Québécois film, which saw a resurgence under experimental filmmakers in the 1960s. Groulx's film utilizes a Godard-like instability and verve that is historicized, dramatized, and made vibrant by the tight Coltrane tracks. Coltrane must have seen something in the film that prompted him to re-record already recorded tracks in that 1964 session for his one-and-only sound track. Perhaps the energy in Quebec, the exciting developments in film, and the flowering of Coltrane's own sensibilities created the perfect storm for this iconic soundtrack, which is now available as a studio album.
The narrative qualities of Coltrane's music, with his prolonged statements and calls gliding over the stable, meditative tempos of his band, suit the moody contours of Groulx's filmmaking. Blue World provides a look into an album made at the crux of late modernism and contemporary Canadiana. The coming together of music and film was never so potent, and this new album is Coltrane at his most vital.
_________
Never miss a story. Sign up for NUVO's weekly newsletter, here.