The Andrews Life: A Holistic Retailer
Expressions of beauty that resonates.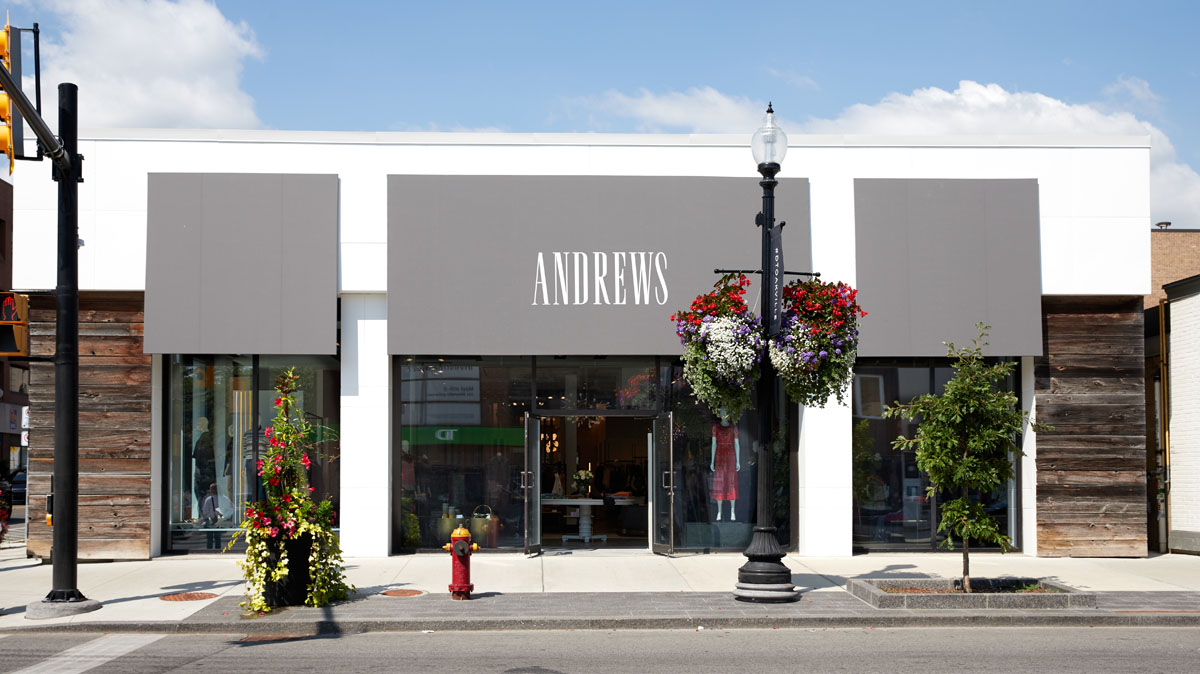 Marilyn Monroe once said that "happiness is not in money, but in shopping." She knew the experience is what we crave, an indulgence to be savoured and enjoyed. This has been the mantra of Andrews since it opened its first store in Toronto's Hazelton Lanes (now Yorkville Village), developing a niche in the city's fashion landscape that focuses on customer experience.
This month, the family-owned womenswear company opened its fourth location, in Oakville, which includes home decor and art displayed alongside womens' clothing, jewellery, and accessories. Andrews president and co-owner Darren Mason says the company's mission is "to inspire every woman's personal style by encouraging creativity, individuality, and confidence."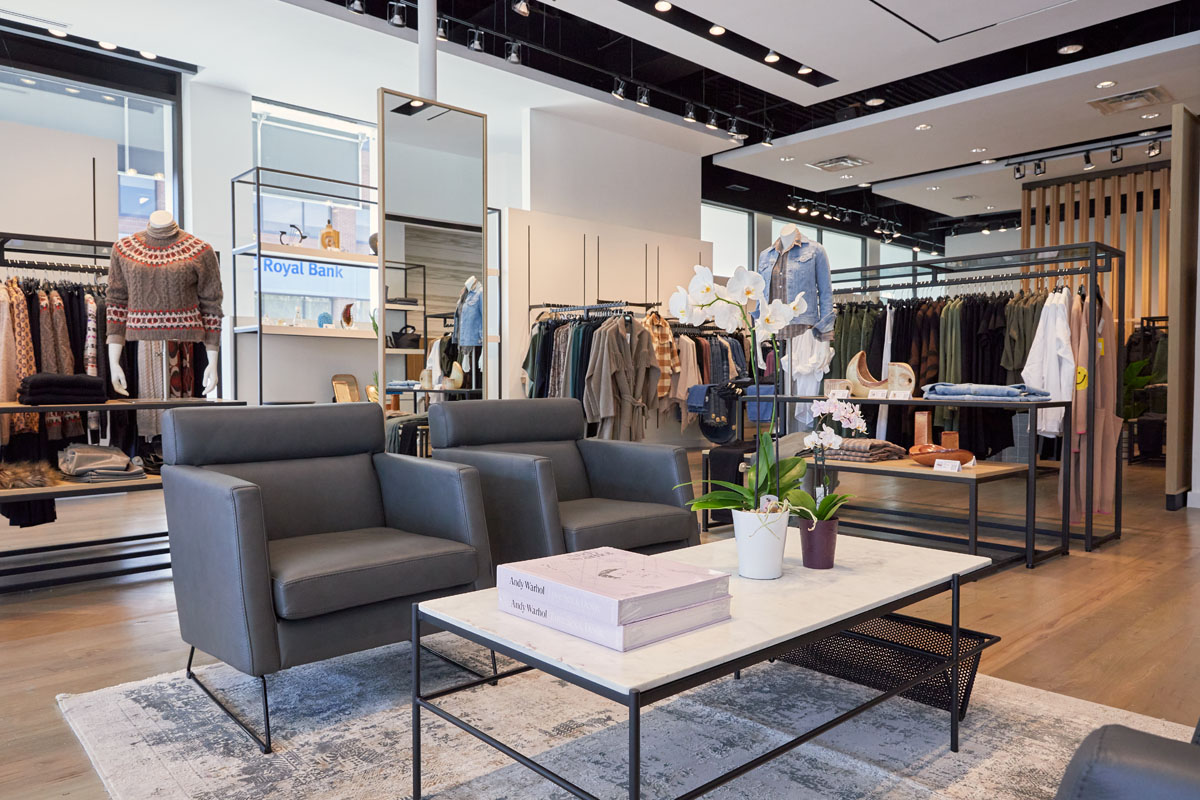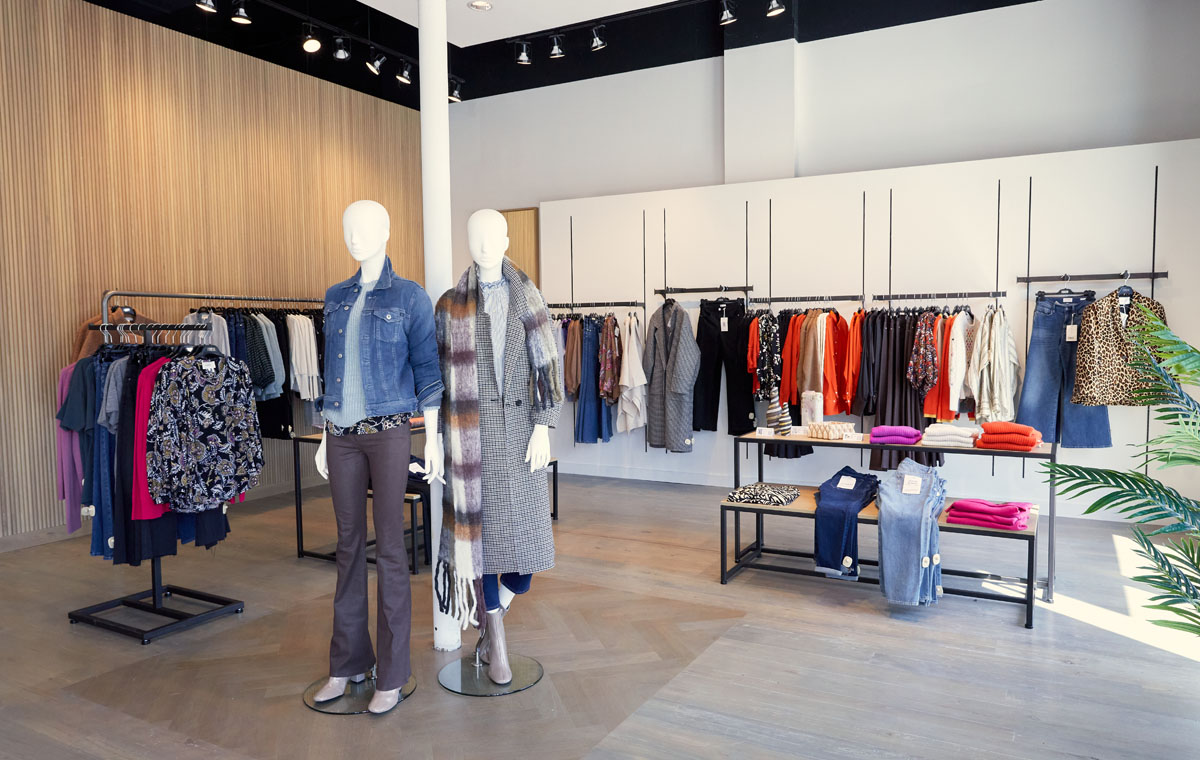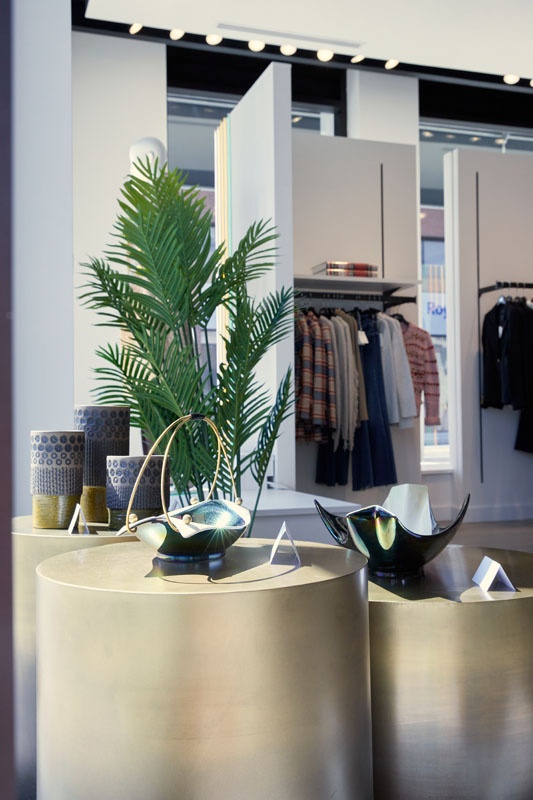 Located in the bustling shopping district at the corner of Lakeshore Road East and Trafalgar Road, the first standalone Andrews is a welcoming and airy 5000-square-foot space punctuated with distinctive details like Moooi Heracleum III chandeliers by Dutch industrial designer Bertjan Pot and eye-catching hogweed-inspired lighting fixtures that sprout from the ceiling.
The newest Andrews boutique is a balance of sleek Scandinavian functionality and calming Japanese minimalism, a departure from previous stores' interior design palette of black, dark wood, and chrome. "We wanted the store to be welcoming and warm, with the lifestyle additions complimenting the clothing," says Anne Chen, who oversees strategy and transformation for Andrews. "It's art gallery-esque but approachable."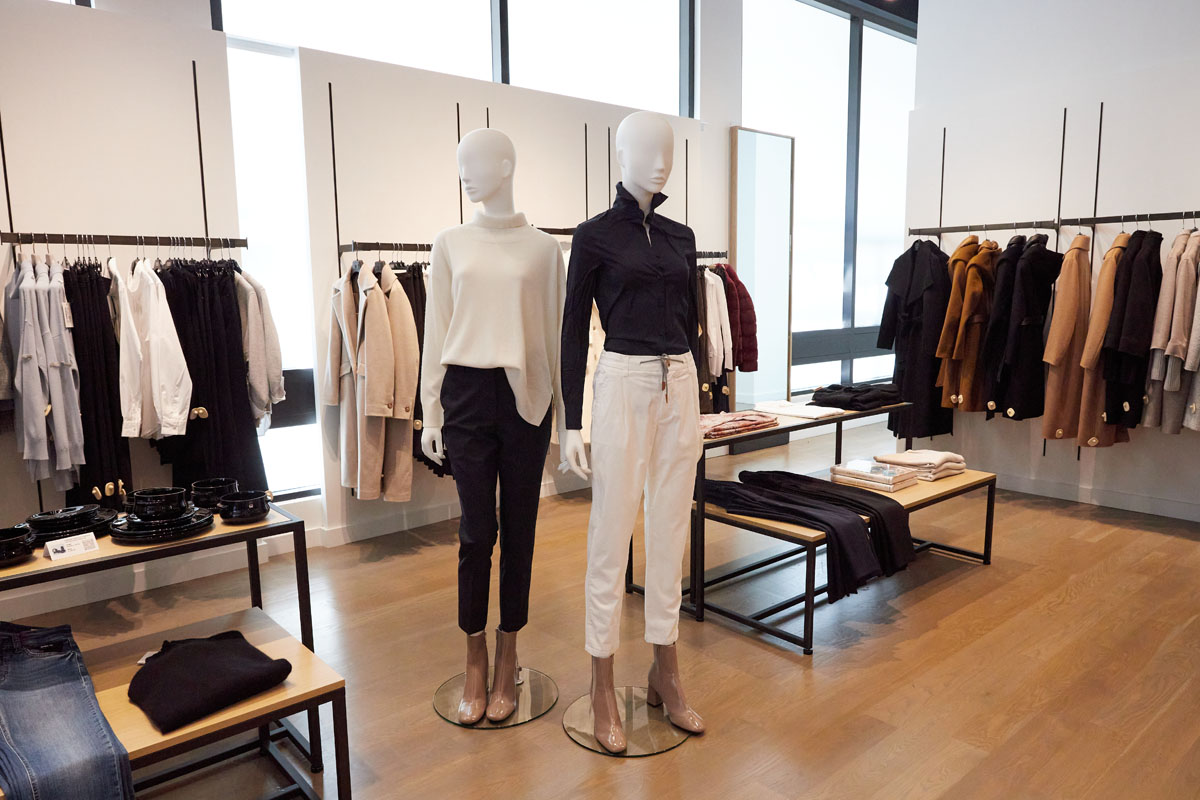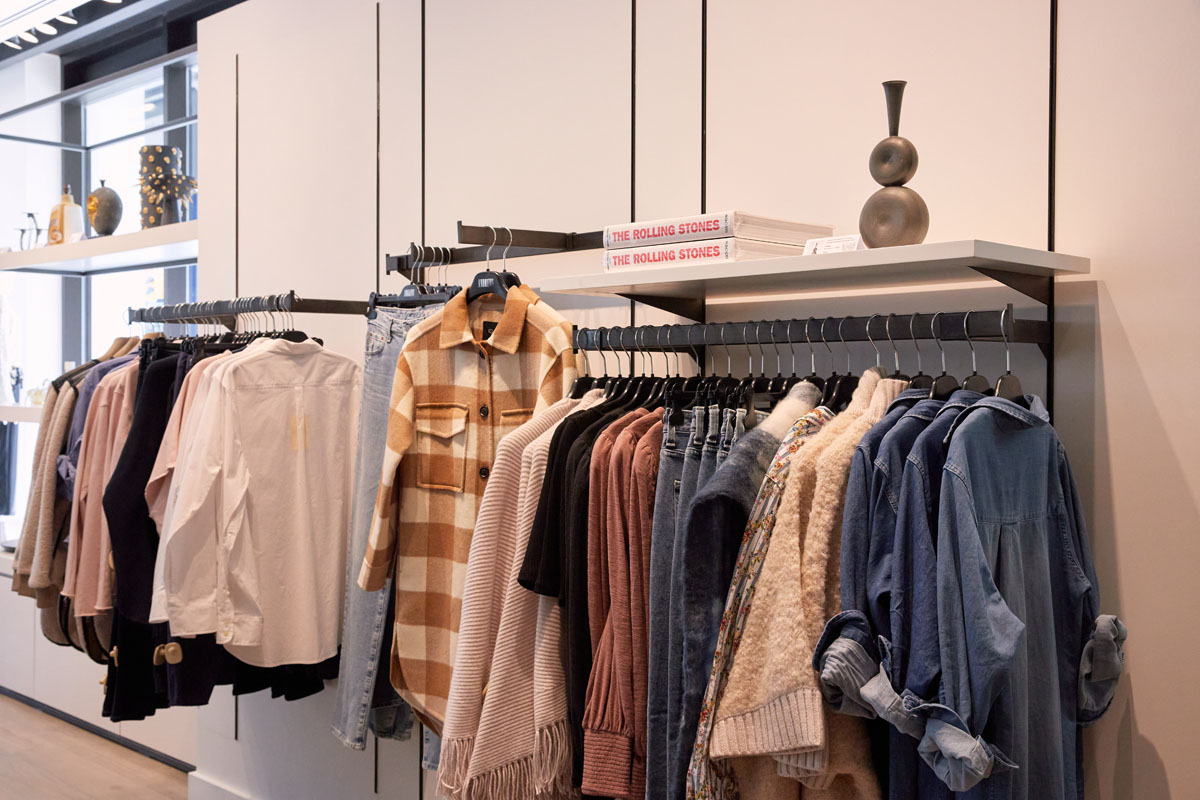 Floor-to-ceiling windows along the front and side of the store, and an extensive window display of inviting wardrobe possibilities will easily convince customers to browse. Future enticements may include a coffee bar and a lower-level multipurpose space, with possible programs in the works like yoga classes, community collaborations, pop-ups and master classes, such as learning how to style a coffee table or arrange a bookcase or choose the right plants to add some greenery.
With clothing sourced from over 100  brands, including MaxMara, Smythe, Mackage, Herno, Jenny Bird, Fabiana Filippi, and Eleventy—Andrews customers will also be lured by new lifestyle options such as vintage Cornish pottery by Troika, Taschen coffee table books, Roberto Rigon ceramics, and glass art from Kosta Boda.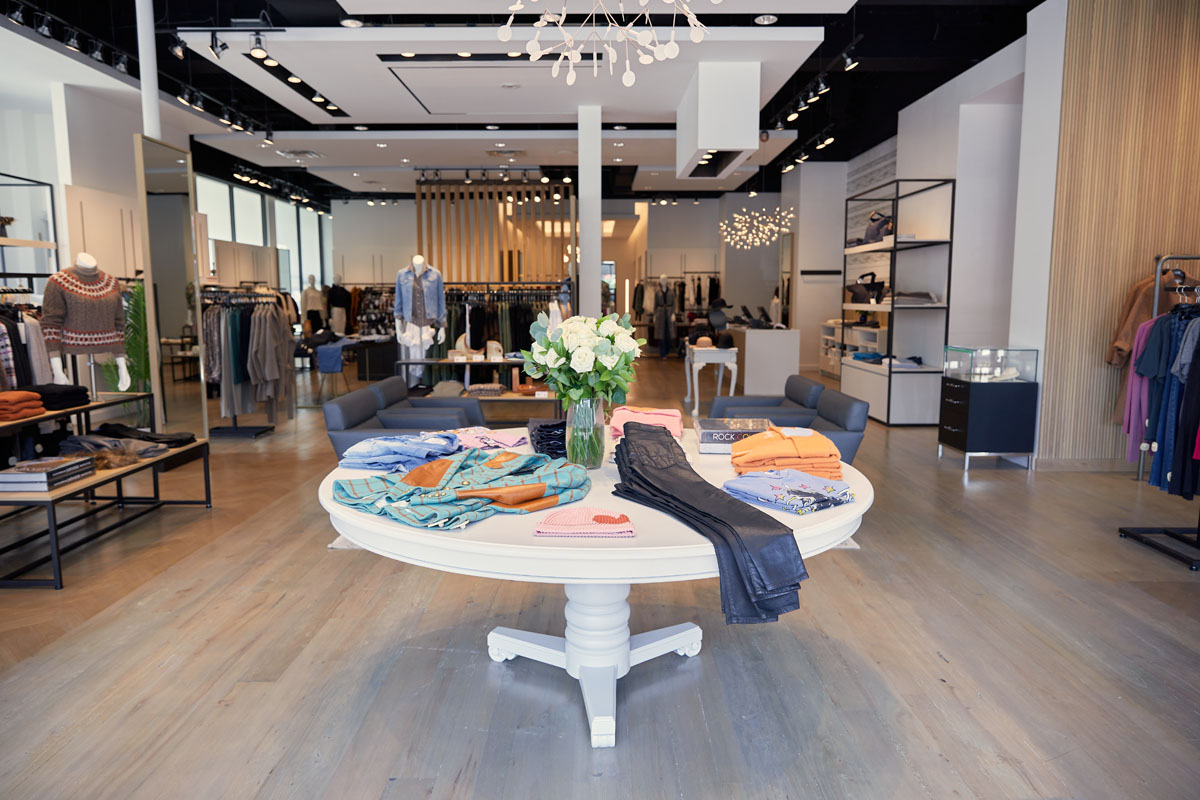 Andrews Oakville will also feature a partnership with British-based Haute Curature (Andrews x Haute Curature), a vintage art dealer that has compiled a distinctive selection of design objects from 20th-century artisans such as Bertoncello, FM Kontsglas, Ruscha Keramik and Mari Simmulson. Andrews staff, already well-versed in the back stories of the clothing and accessories, are now also armed with details about the makers of lifestyle items now populating the store, such as Chalet Vintage Art Glass, a Canadian glass company founded by three Italian immigrants from Murano, brothers Angelo and Luigi Tedesco, and Luigi's brother-in-law Sergio Pagnin.
Chen believes Andrews customers will embrace the integration of contemporary apparel and decor. The sourcing of lifestyle items mirrors Andrews' approach to buying fashion, with a focus on exclusivity and craftsmanship, she says. "We want to stay with that experience of the individual, being able to bring them expressions of beauty that resonates."