Antoni Porowski Is on Omega Time
The Queer Eye star became an ambassador in 2021.
Antoni Porowski's had a connection with Omega before he really knew anything about watches. Growing up in Brossard, just outside of Montreal, the actor, chef, and star of Netflix's hit show Queer Eye recalls swim practices with his eyes glued to the iconic curving red Ω on the chronograph. "I developed this brand loyalty before even understanding what it stood for and what it meant. But that symbol was there from a really early time," he says.
And like many people, as a child Porowski had dreams of being James Bond—driving fast cars, travelling the world, and, of course, wearing an Omega Seamaster wrist. Omega has long been affiliated with those who push the limits of what is possible, from deep sea exploration to moon landings to timekeeping at the Olympics. "When it was time for my first proper watch and student loans that were a thing weren't an issue anymore, I immediately was drawn to Omega," Porowski says.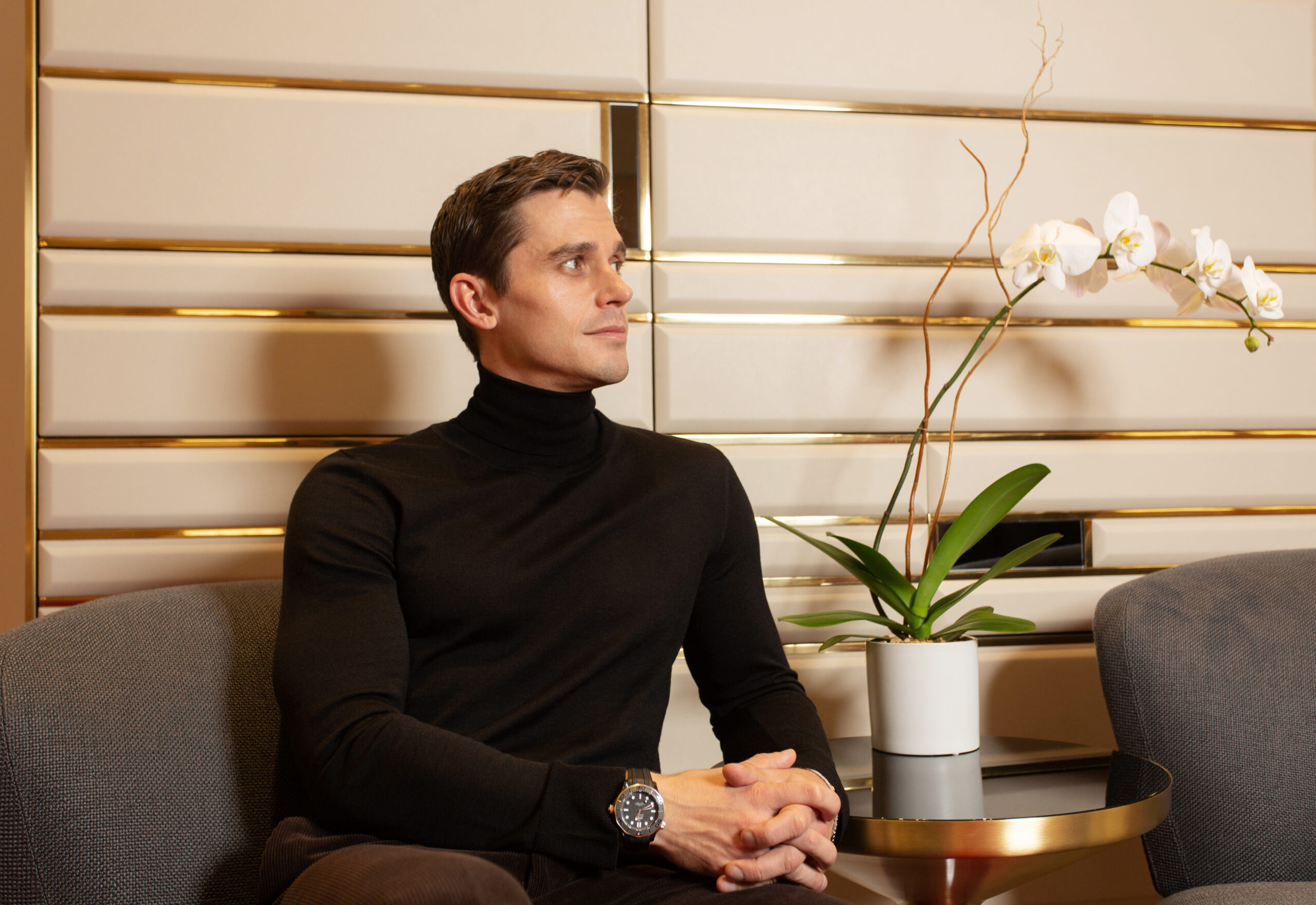 And the first watch he bought was either a "1952 or 1953 Constellation with a black dial," on his first day of filming Queer Eye. "I think somebody clocked that, during my food demos, there are a lot of close ups when I'm making things," Porowski says. "I always take everything off but I keep my watch on and they saw that I was wearing one."
Joining the likes of George Clooney, Nicole Kidman, Eddie Redmayne, and Cindy Crawford, Porowski was tapped to be an Omega ambassador in 2021. (He describes his private visit of the Omega Fifth Avenue flagship in New York, as "a freaking dream.") Since his first encounters swimming beneath the Omega logo, Porowski's admiration for the brand has only continued to grow. "I feel like it's kind of like if you started a relationship and you have certain attributes that you really like about the other person," he says. "And then the more you get to know them and you're like, actually I really like all of you and you have all these parts and all these different things to you that paint like a bigger picture of who you are. And it's just deepened and deepened over the years."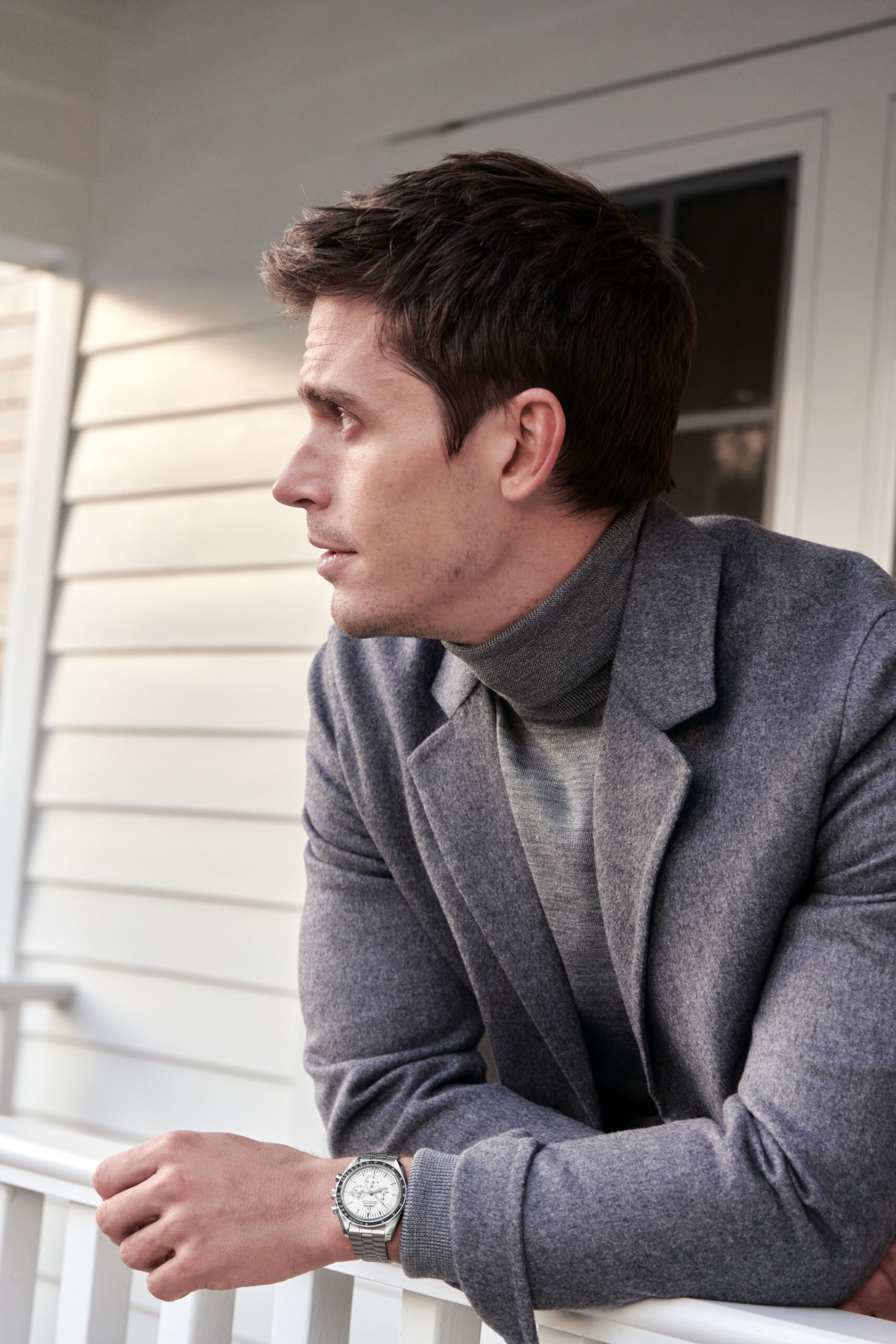 When he's not obsessing over watches, Porowski stays busy with a number of projects—filming a seventh season of Queer Eye, writing New York Times Best Selling cookbooks, and running pet food brand Yummers alongside Queer Eye co-star Jonathan Van Ness. His most recent venture, a cooking competition show titled Easy-Bake Battle that he hosts and executive produces, debuted on Netflix last month.
Porowski has gifted two Omegas in his life—a Globemaster for his father's 70th birthday and a classic black dial Speedmaster for his partner's 30th birthday. Whether it's for someone else or for himself, he tries to pick a watch that represents the wearer. And sometimes he wears red carpet-worthy watches, like his 50th Anniversary Moonshine Gold Speedmaster, to walk the dog, just to "feel special."