Swell Studio's Onna Collection Opens in New York City
On view now at Love House.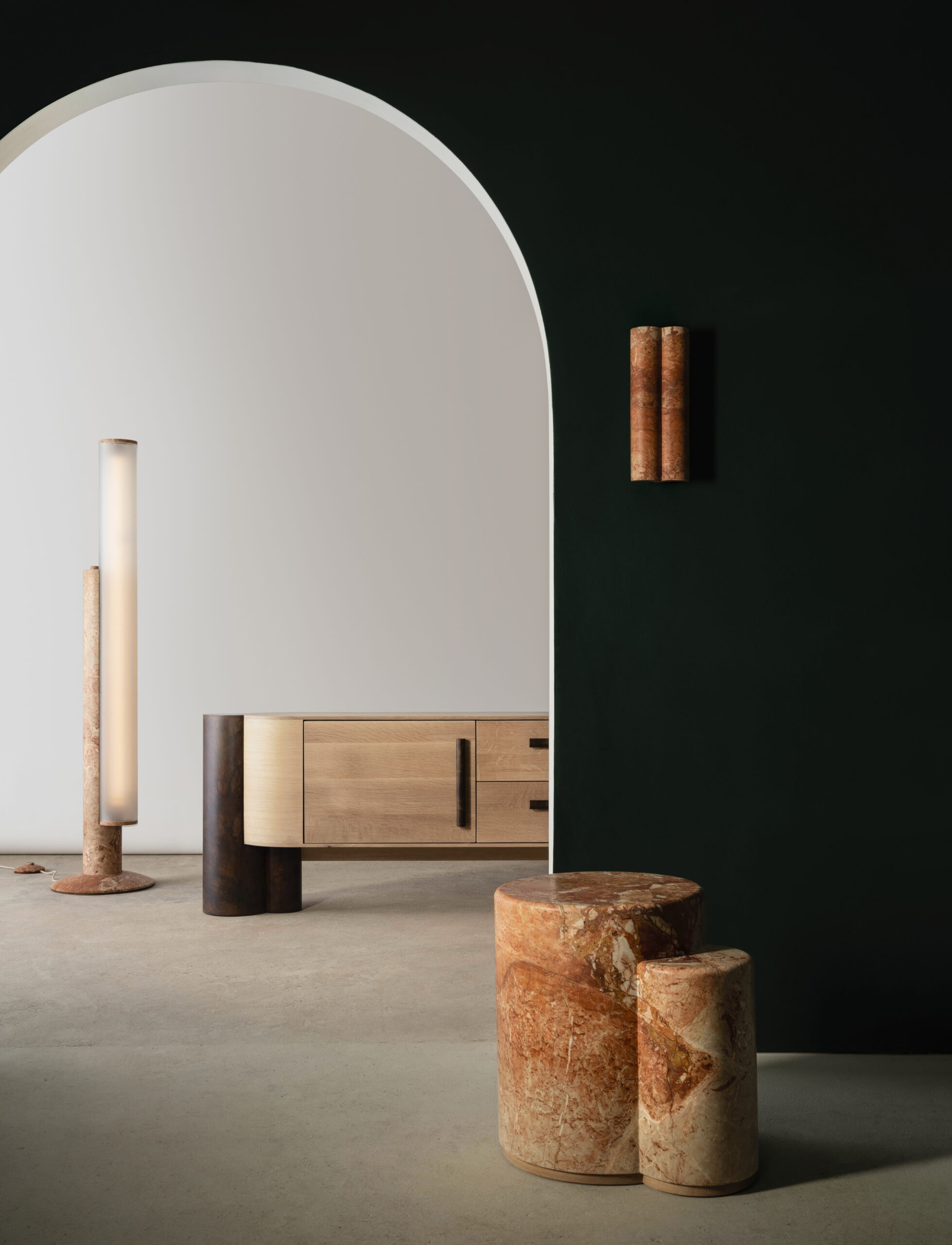 Contemporary furniture and lighting brand Swell Studio has opened a new exhibition at Love House, a design showroom in Manhattan's Greenwich Village, as part of New York City Design Week. Showcasing Swell's second complete series, the Onna Collection takes its name from an abbreviation of the Italian word for column, colonna. "The concept of The Onna Collection was conceived while on a sourcing trip to Italy and was heavily inspired by the use of stone in architecture, art, and municipal use," Swell founder Mike White says. "I also visited a few Italian quarries, and seeing the process of extracting this material was so creatively stimulating on multiple levels."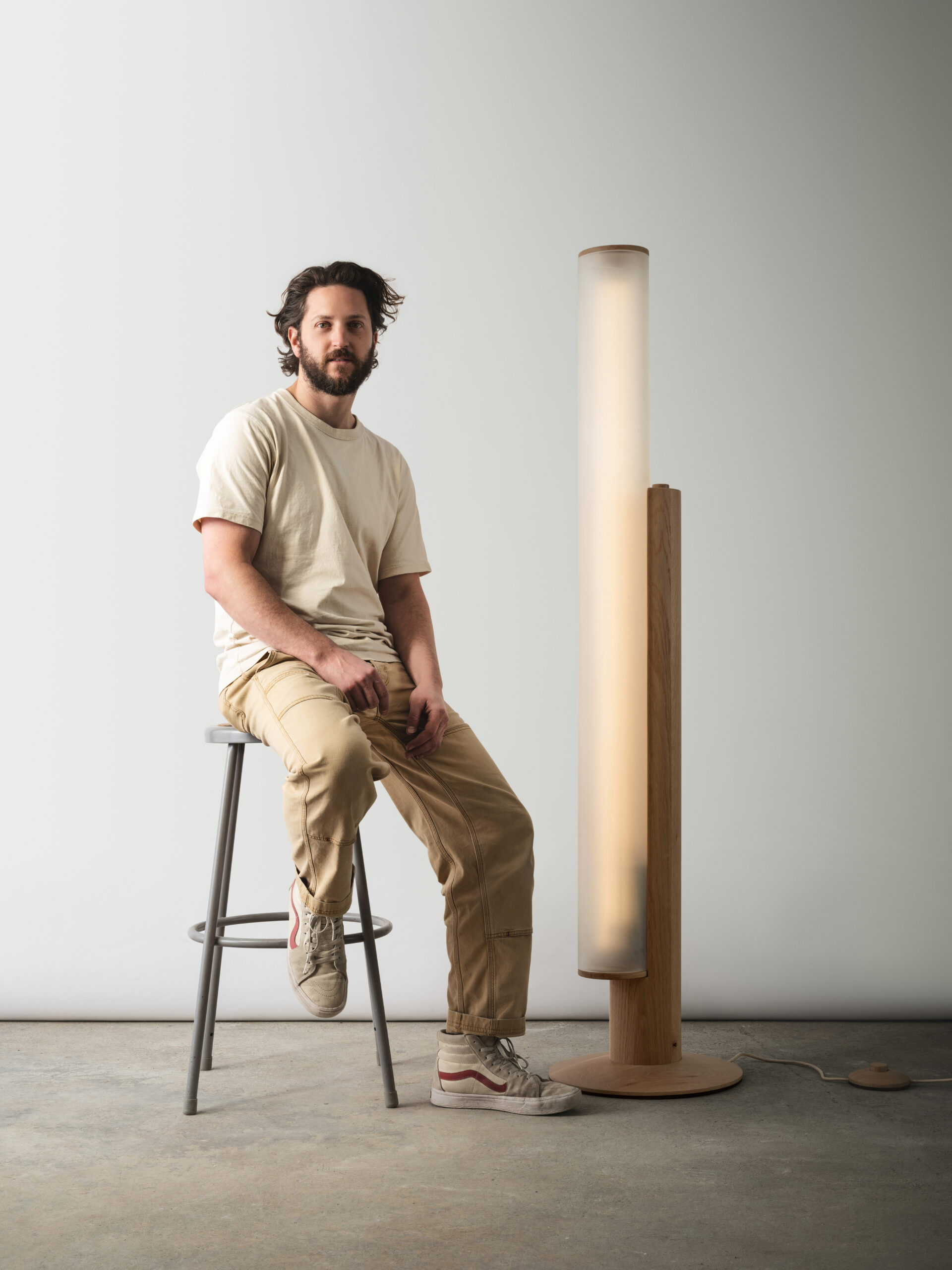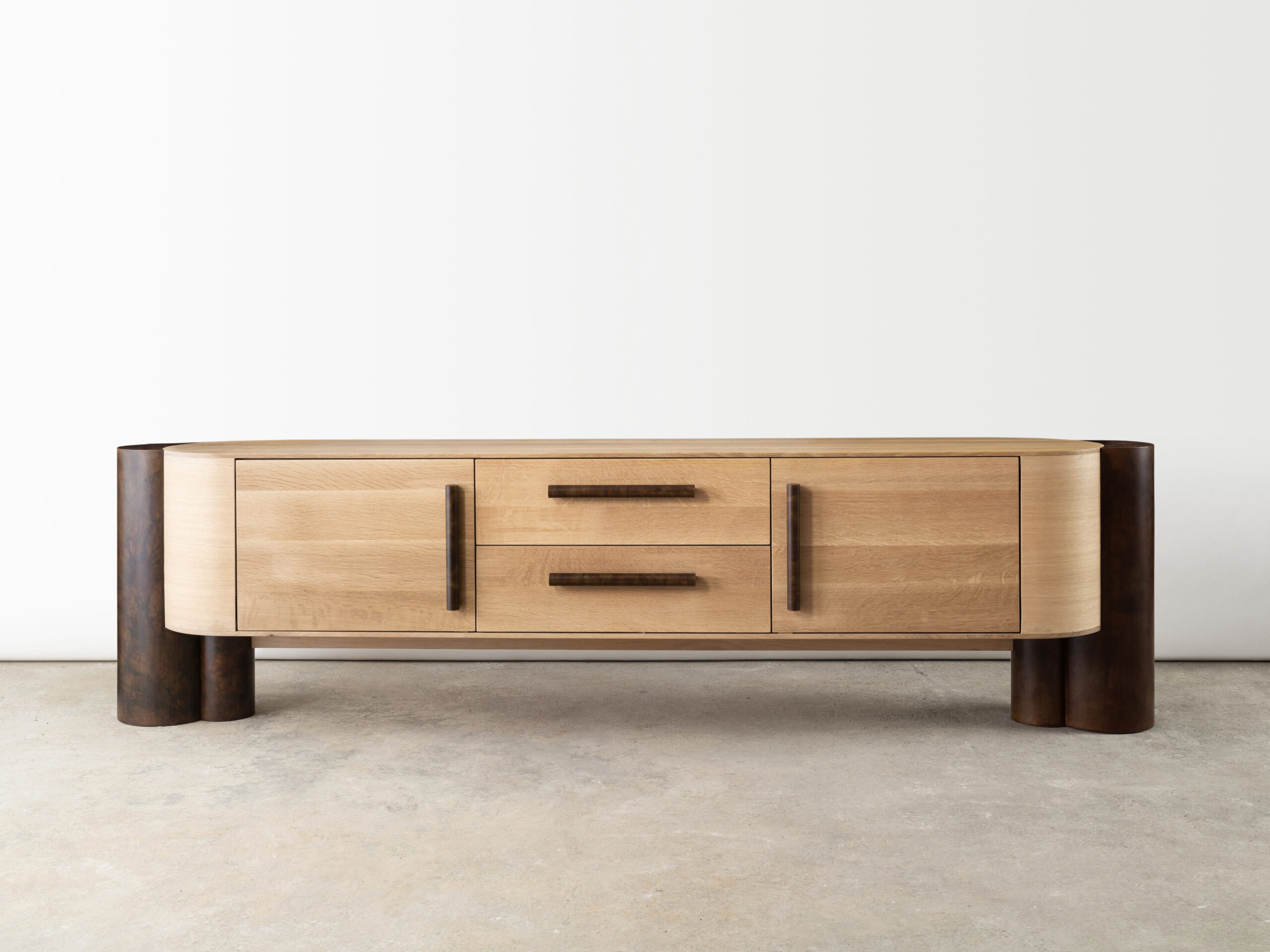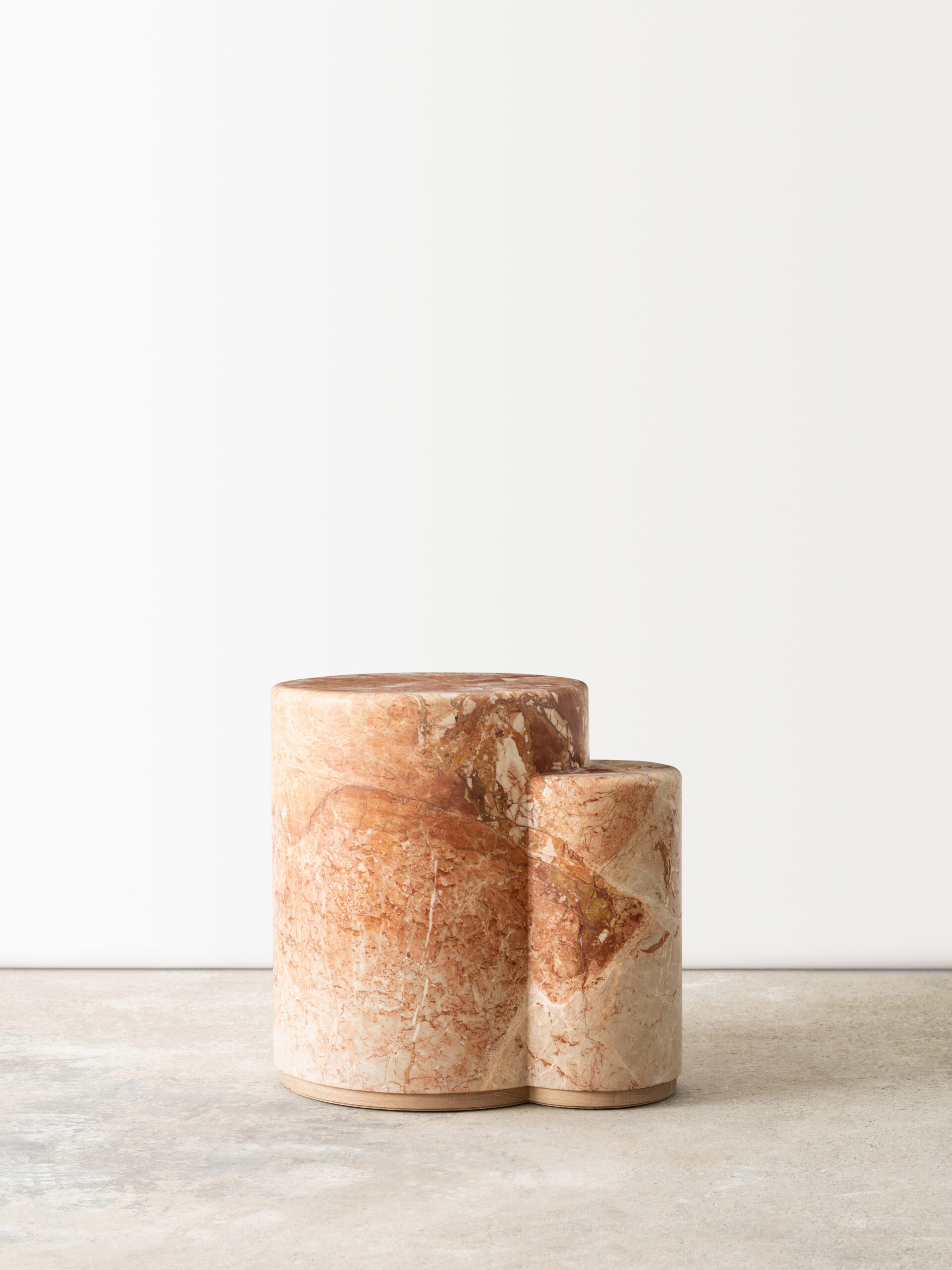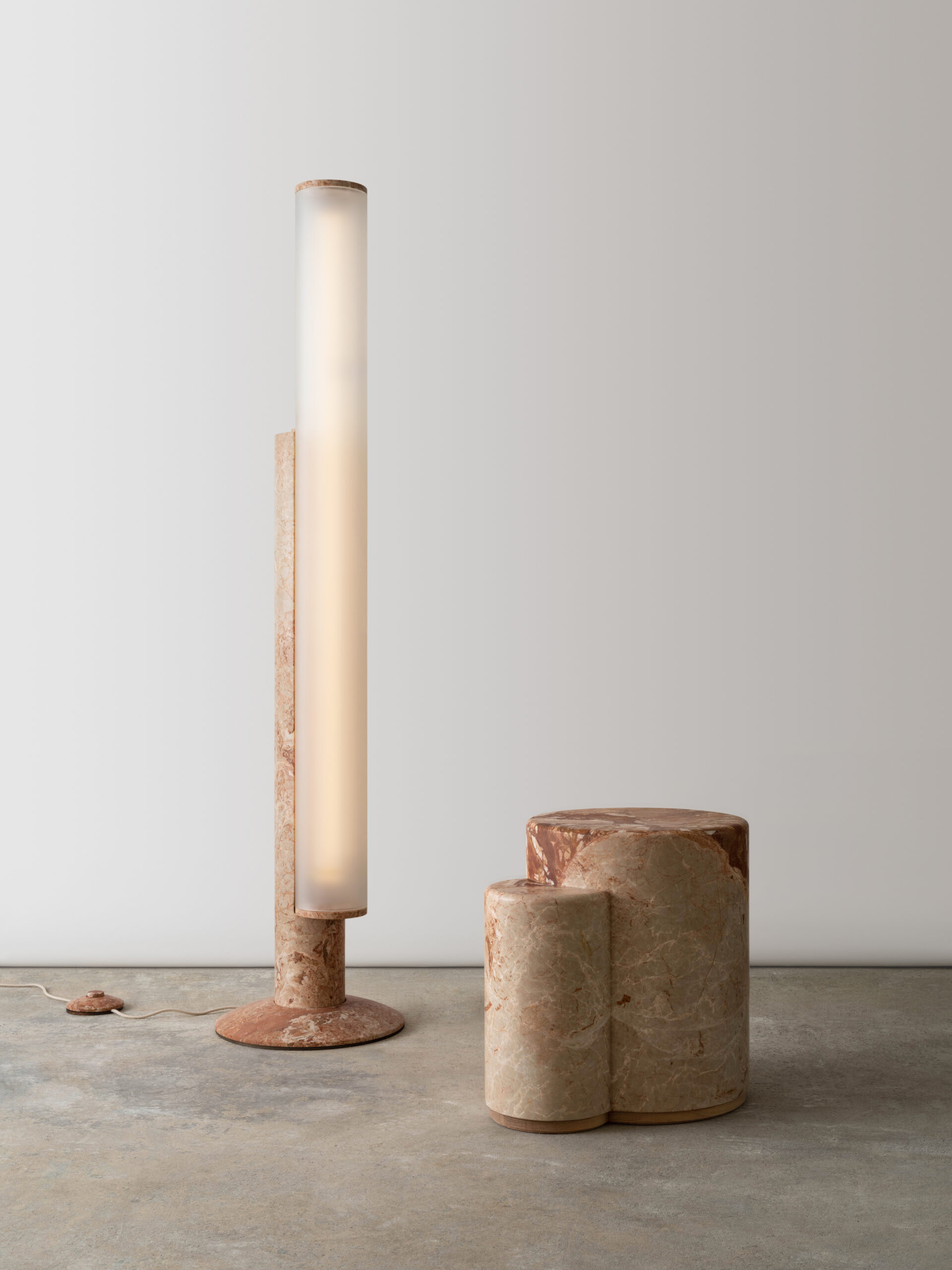 A Utah native, White founded Swell Studio in New York in 2017 before moving it to the Hudson Valley in Upstate New York a few years later. The designer, formerly a professional skier, gathers inspiration from the natural world, paying particular attention to the environmental impact of his materials. The studio upcycles its leftovers into new works and uses cutoffs from large-block milling at stone quarries. For the new collection, White showcases three materials—steel, Hudson Valley white oak, and colourful breccia pernice stone from Verona quarries. "For me, the uniqueness of the Onna Collection is its application and use of stone—the material is used in a way that others may have not seen in the past or is currently on the market," he says.
The collection consists of six pieces that can be used separately or together: credenza, floor lamp, wall sconce, chandelier, mirror, and drum side table. Each is large and sleek with clean, curving lines, allowing the oak, marble, and patinated steel to shine. The patinated-steel credenza with cylindrical marble legs and pulls, which takes cues from Roman architecture and the overlapping circles of the vesica piscis, is a standout. The lighting additions mark new engineering feats for Swell, which designed and custom made lighting tubes and dimmers for the collection. Alongside the furniture, two pieces made from plaster and Roman clay created for the collection by Mexican American artist Monica Curiel will be on display.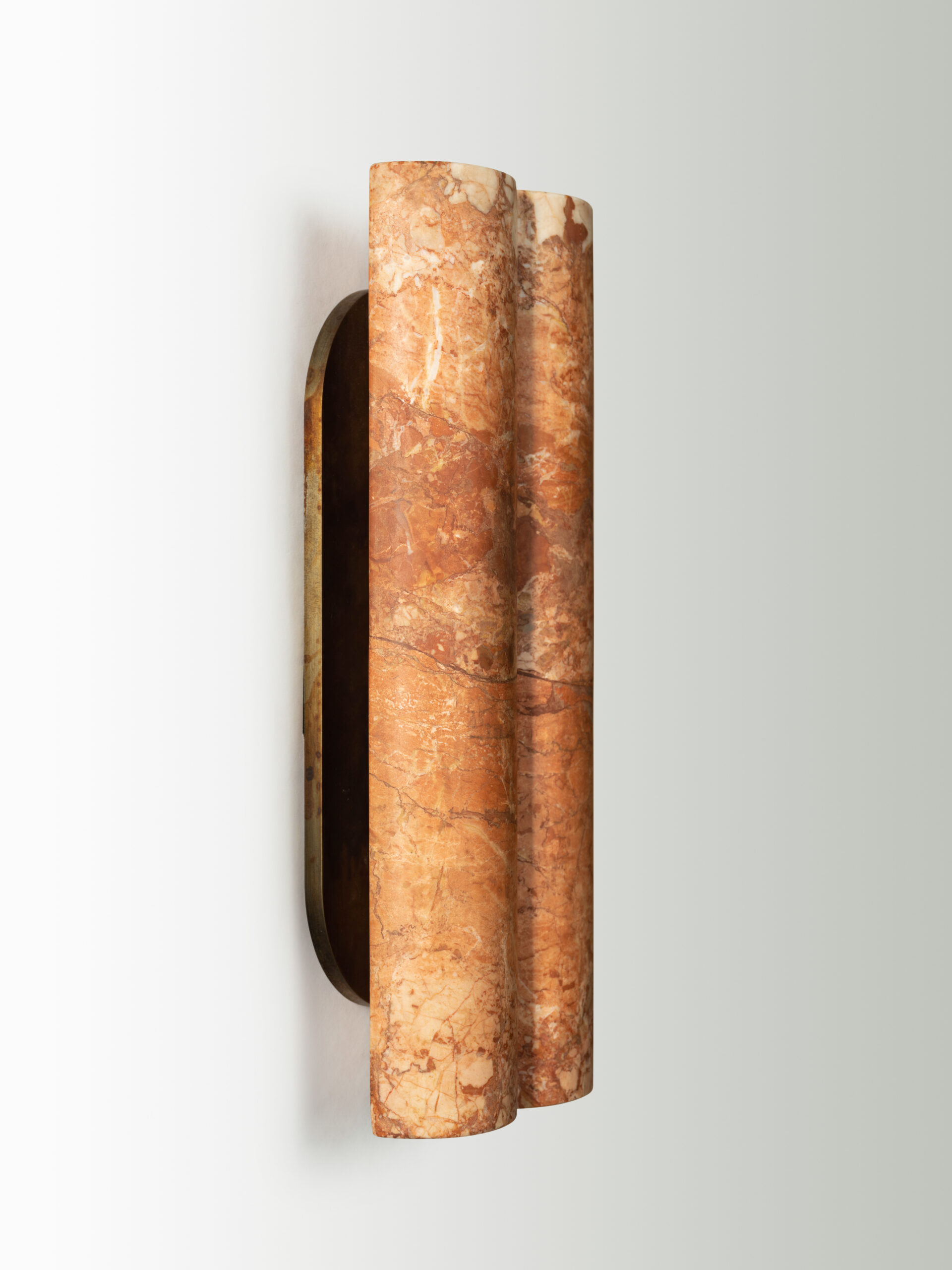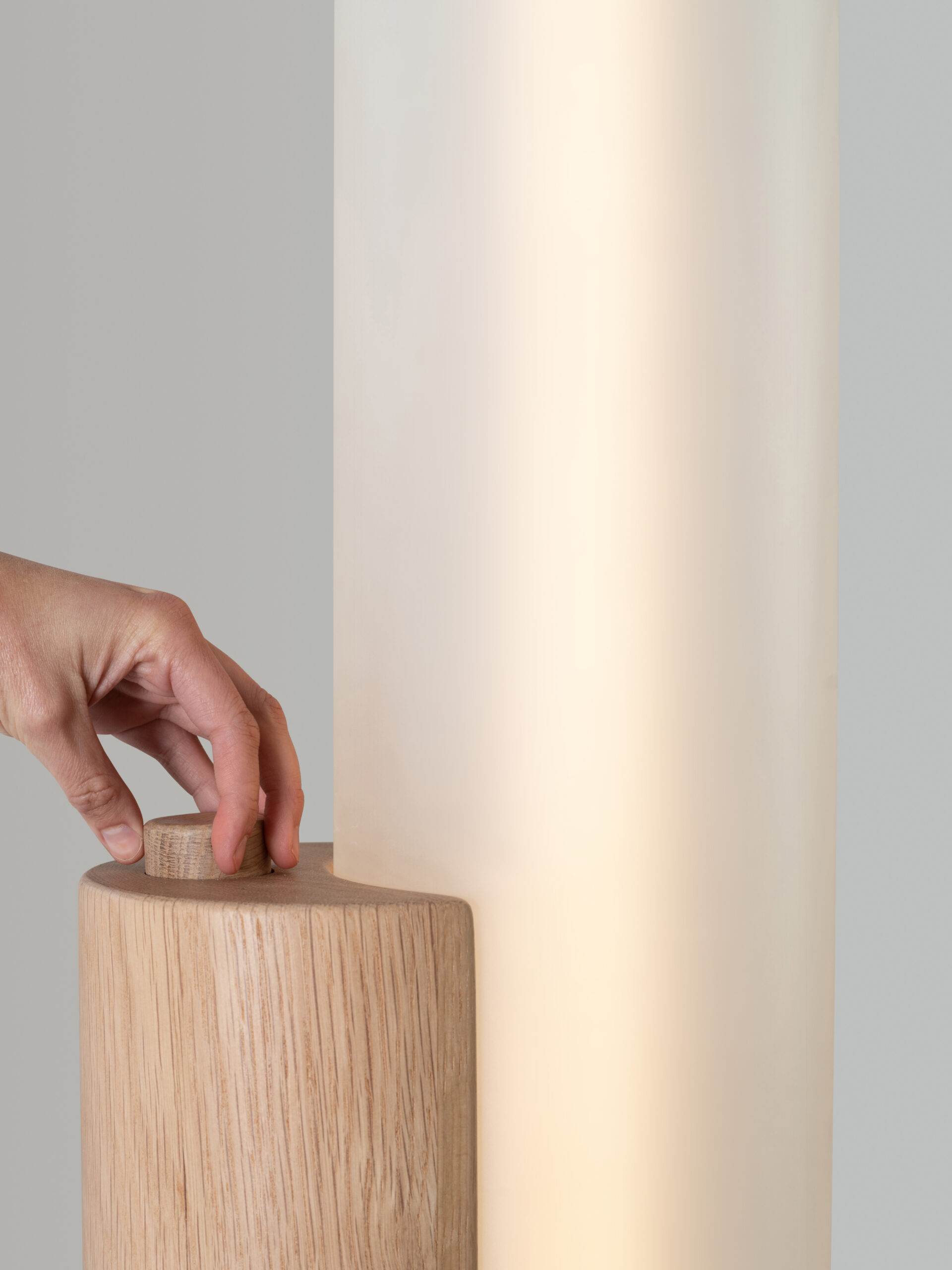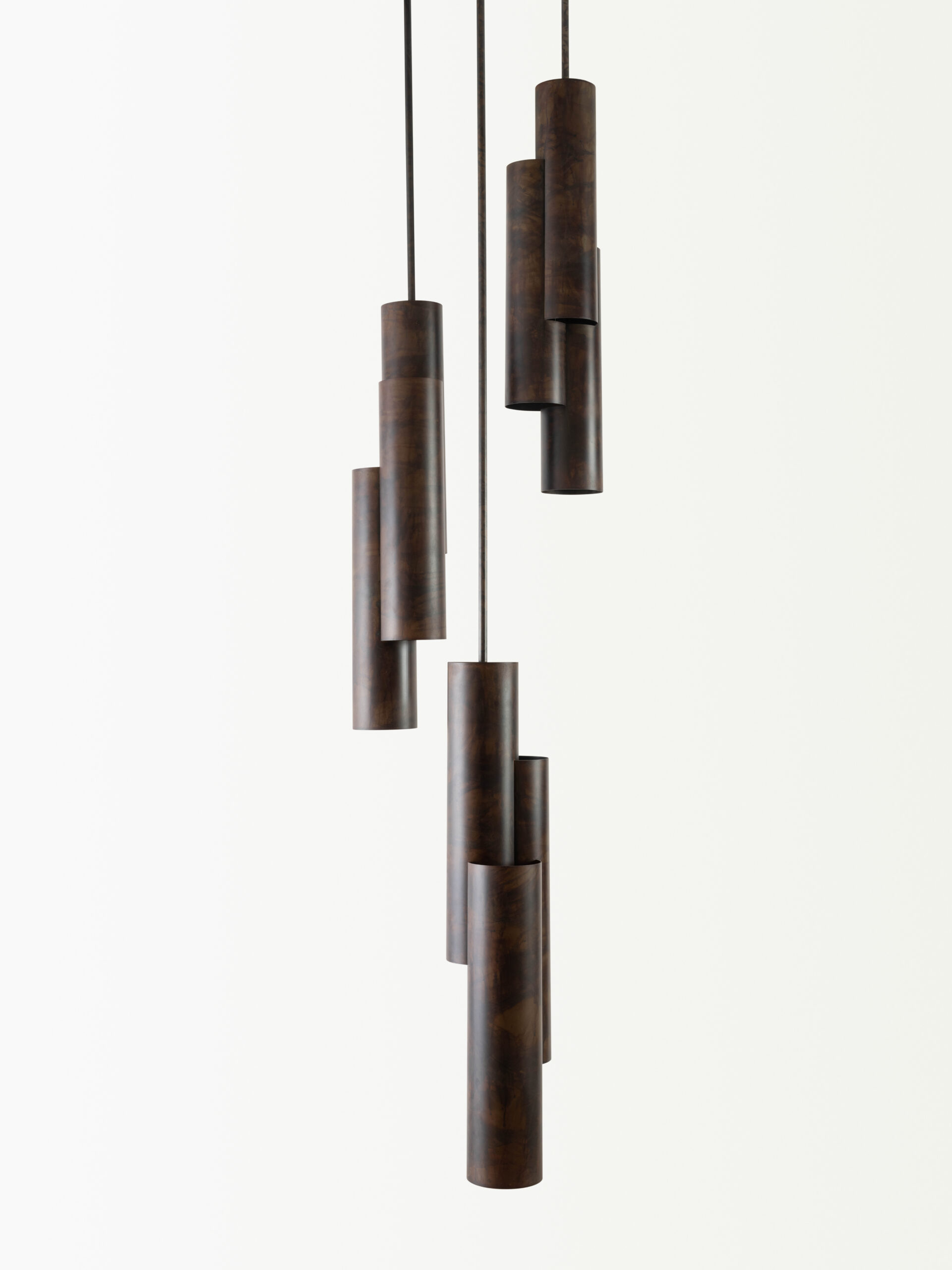 White says his partner, Nikki Pettus, was his biggest collaborator. "She is an incredible artist and has a keen eye for design. Together, we experienced some of the same places and things that inspired this collection, so it is very much a joint effort in that way. We worked together on exploring and refining the collection."
Swell Studio's Onna Collection will be on view at Love House from now until May 25, 2023.
Photography by Joseph Kramm.