Speakeasies, Hidden Bars, and Cocktail Dens in Toronto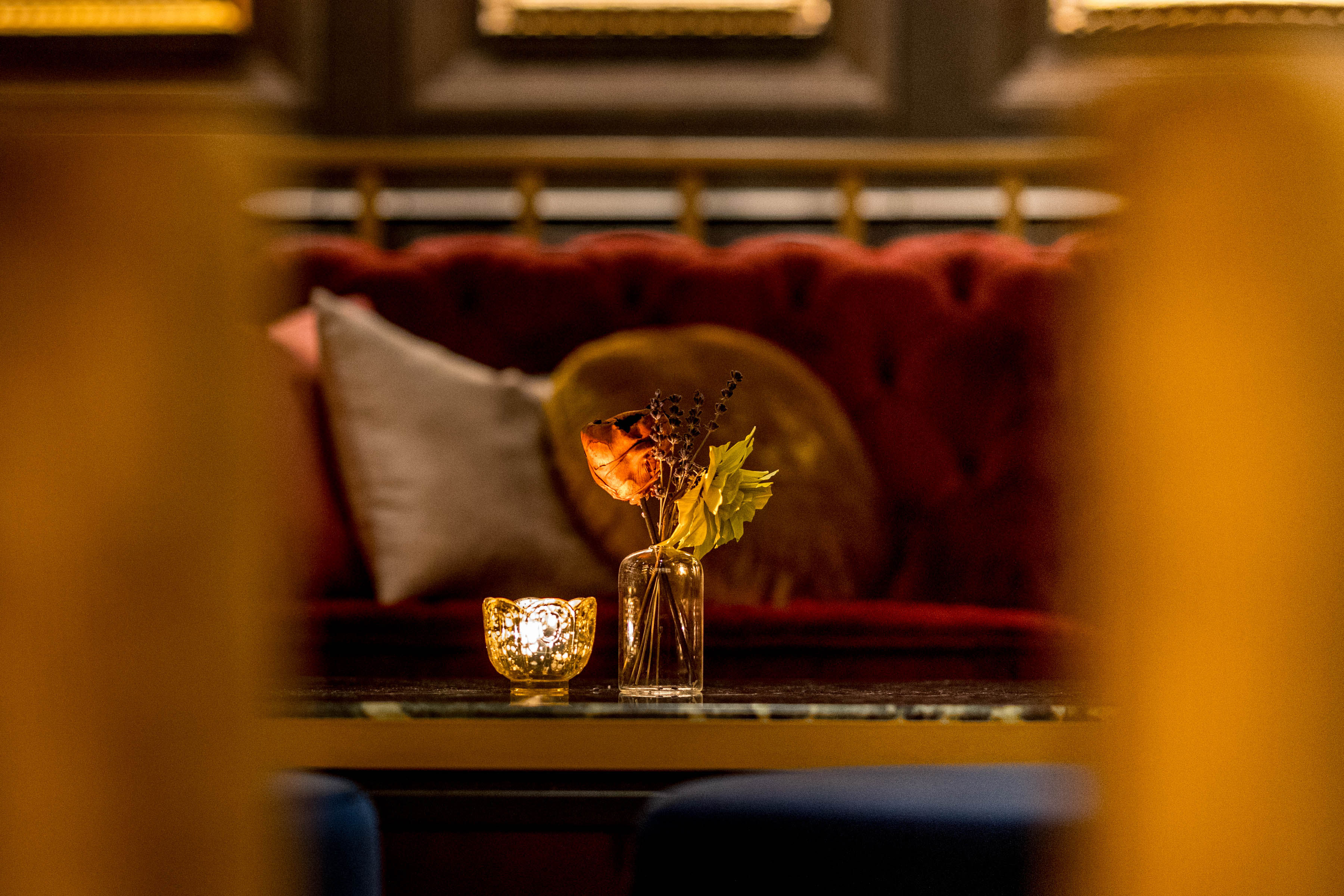 In a city where patrons can visit a different restaurant or bar every day without repetition, it might be surprising to find a number of Toronto's buzz-worthy watering holes are opting to conceal themselves behind facades. The shroud of mystery surrounding these legitimate spaces, often led by some of the industry's top bartenders, is part of their appeal: for some it's the sense of discovery that contributes to the overall experience; for others, it's the very fact that they're lesser known that offers a feeling of exclusivity.
Whether tippling for pleasure or for entertainment, here are five not-so-secret not-quite-hidden bars. You just need to know where to look.
While it's easy to while away the hours at King Street's Coffee Oysters Champagne, the all-day fully functioning storefront hides an in-the-know restaurant behind its elegant champagne room. Check in at the concierge desk before entering a long dining room that's inspired by a 1920's Parisian hotel lobby bar. Here, you'll feast on executive chef Kevin Paquette's elevated French-influenced menu chased down by one of Jake Dolgy's cognac, armagnac or champagne cocktails. More than a restaurant and lounge, patrons will find activations and surprises throughout the space while imbibing on creations like the Cocktail Japonais—a blend of Hennessy VS cognac with orgeat, hojicha tea, and orange bitters.
Located at the back of Ossington's Barber & Co., this intimate 18-seat full-service cocktail bar is centered on a barman with an encyclopedic amount of knowledge by the name of H. Filled with collectables and menus in the form of vintage comic books, this wizard's den is full of surprises. Because the whimsical beverage menu changes every season, guests look to the eclectic but charming staff for guidance as they embark on an intensely creative cocktail journey.
Guests of this chill Parkdale bar are greeted at first by a "pretty" pocket-sized mezcal tasting room, but head further back and discover it's quirky, darker and not-at-all "ugly" industrial bar. An industry leader for thoughtful teetotaler-approved placebo cocktails, bar manager Evelyn Chick and her team are also known to create unique drinks using unconventional white spirits that are layered with flavours and textures. The latter comes from infusions, liqueurs and tinctures that are macerated with herbs that have been grown following co-owner Robin Goodfellow's progressive reusable and sustainable program. Choose from signatures like mezcal-containing Sup Wit Dat that finds harmony with dry vermouth and cucumber, pine salt, and  with house balsam fir liqueur.
This speakeasy-esque bar can be easy to miss if not for the neon "bar open" sign next to sister restaurant Marben's main door. To enter, call the number inscribed on the understated door before being guided to a subterranean space that's known for both original cocktails crafted by resident bartenders and classics. In addition to large-format punch bowls, there's a snack menu filled with comfort food like smoked pork pasties, beans on toast, and sticky toffee pudding that's available until 2 a.m., and drinks like the sweet and savoury Vielle Vache—a riff of the vieux carré that contains smoked beef fat-washed bourbon.
Out on the east end, behind a quaint shopfront filled with religious-themed paraphernalia including prayer candles and accessories, there's a dimly-lit speakeasy with a German beer hall fell. Besides having a focus on amaro cocktails and European and east-Toronto brews, there's a Neapolitan pizza menu by Pinkerton and Poor Romeo's chef Andy Wilson with pies featuring hand-tossed crusts. If the unusual pairing weren't enough, the space also moonlights as a music venue with unannounced performances on the backstage, which happens to be outfitted with a church pew.
_________
Never miss a story. Sign up for NUVO's weekly newsletter, here.