Skigard Cabin by Mork-Ulnes Architects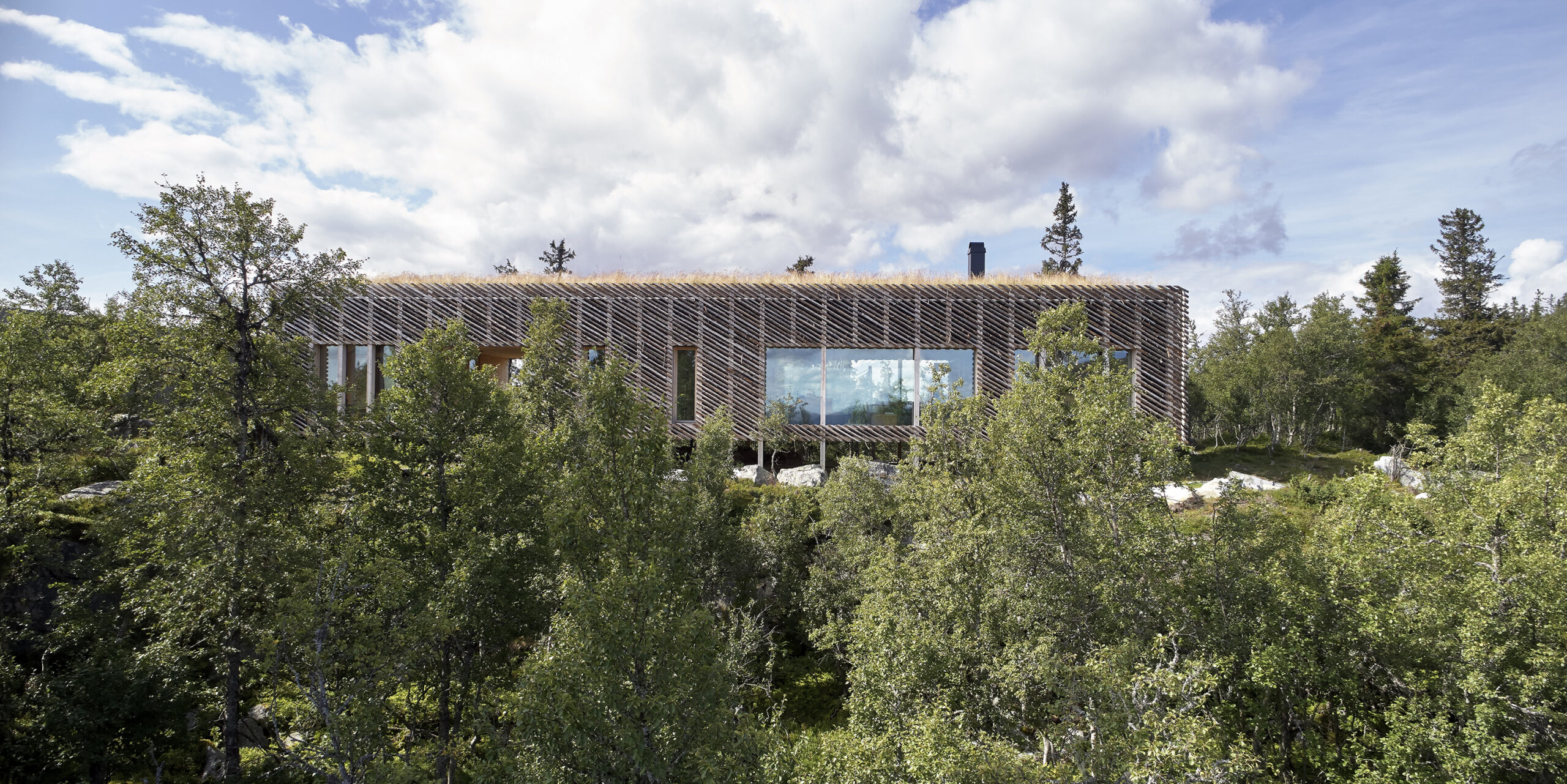 Near the top of a mountain in Norway sits a new design by the emerging architectural stars at Mork-Ulnes. It is the first project that Casper and Lexie Mork-Ulnes built for their own family. Named Skigard Hytte, the cabin is near Kvitfjell ski resort and perches on a mountain 943 metres above sea level.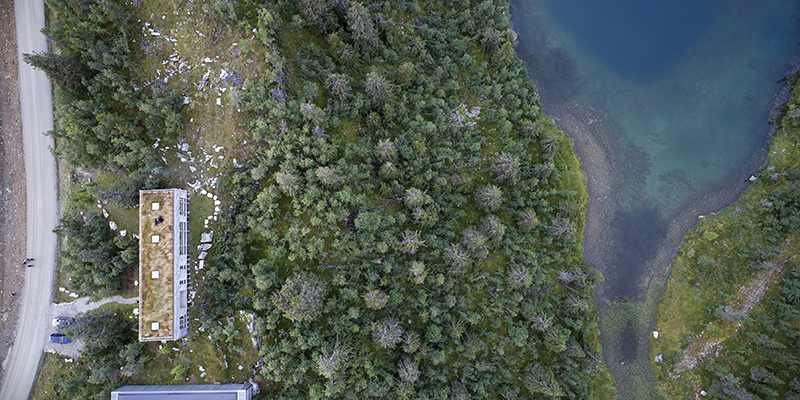 The duo focused on the material vernacular of the region to construct the cabin. For the exterior cladding, they used skigard, a cut of local log traditionally used as fencing by Norwegian farmers. The material is tough in order to weather the harsh climate—exacerbated by the height at which the structure rests—while being soft aesthetically in a way that allows the facade to integrate seamlessly with the environment.
Talking about integration, the building's grass-covered roof recalls the sod-topped houses of old and endows a sort of mystic harmony on the structure as a whole.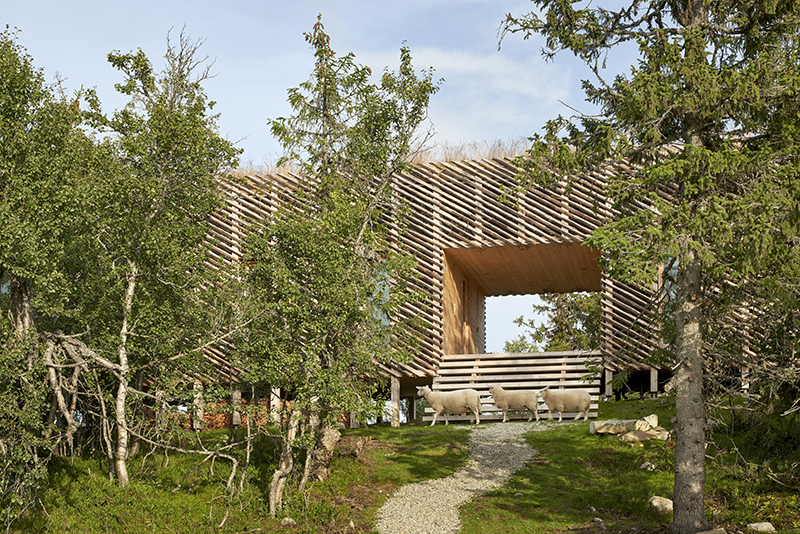 The house is raised slightly above the ground. "The land had a pathway that the animals used to cross and access the steep hillside below, which is still the path to the house," says Lexie. "Now the sheep stand under the house in the summer months to protect themselves from the weather."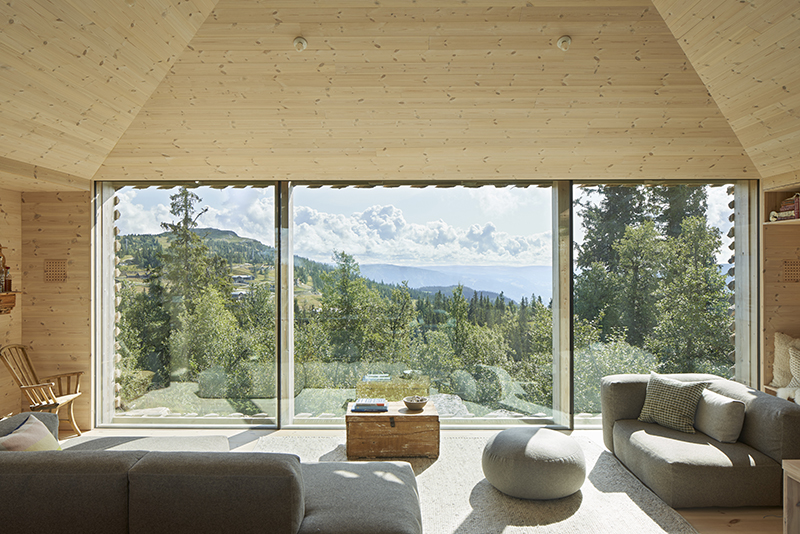 The inside of the cabin is almost entirely clad in wood, and large windows allow light in to make the interiors seem even more soft. The rectangular shape of the cabin allows for constant exposure to the vistas. Three bedrooms, a sauna, and a guest annex make this an ideal space for taking ski breaks as well as relaxing with the family. It's no wonder that the designers chose such a style for a getaway for their own family.
Photography by Bruce Damonte. 
_________
Never miss a story. Sign up for NUVO's weekly newsletter.