Self-Deodorizing Sustainable Basics for the #WFH Era
Unbound Merino uses centuries-old technology to create the perfect minimalist wardrobe.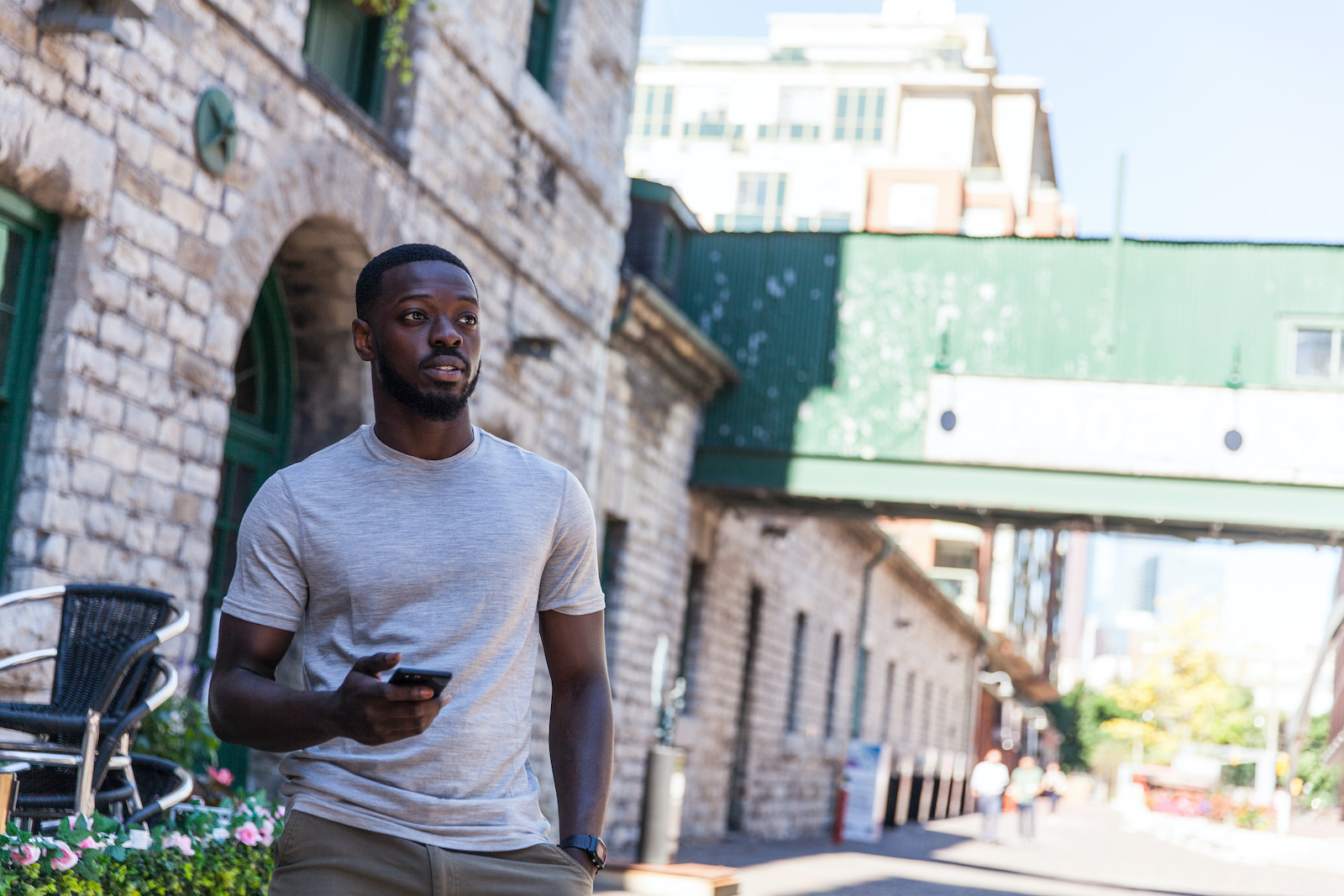 When we think about high-performance technical fabrics, we tend to picture the kinds of things worn by CrossFit junkies and hardcore outdoor adventurers. These materials, high-tech polymer blends created in labs to be moisture wicking, stretchy, and long lasting, have now been adapted for everyday use by countless athleisure brands, and, in the age of the coronavirus lockdown, have more than proven their value as #wfh staples. But technical fabrics are by no means a new invention, and they don't have to be made of plastics to provide exceptional performance. This is the idea behind Unbound Merino, a Canadian brand harnessing a centuries-old technology to create a wardrobe that's as comfortable as it is sustainable.
Merino wool has been cultivated for its fineness and durability for centuries, first in Europe, where it was prized by the Spanish monarchy, and then in Australia, where entrepreneurial sheep farmers used selective breeding to improve it further still. The result is truly remarkable: a fabric that's both breathable and insulating, quick drying, wrinkleproof and self-deodorizing—which means it can be worn dozens of times without needing a wash. Most importantly, merino wool is both renewable and biodegradable, making it far more sustainable than fabrics made from plastic, which come from fossil fuels and can take thousands of years to decompose (not to mention the harmful microfibres they shed in the wash).
Merino's many benefits are no secret—it has been favoured by outdoor and athletic brands for years—but Unbound Merino was created as a response to a lack of stylish basics made from the miraculous fibre. "When we tried to find merino wool clothing that could be worn outside of the gym—classic T-shirts, button-downs, and mid-layers—there was nothing on the market that wasn't overtly athletic," says founder Dan Demsky, who launched the brand with two business partners in 2016.
Because of merino's wrinkle and odour resistance, it's perfectly suited to travellers in search of a versatile wardrobe that can be worn and packed dozens of times before needing laundering. These days, however, with planes grounded and travel plans on hold, Unbound Merino's clothes turn out to be just as well suited for working from home. "We position the product towards travellers, but most of our customers realize very quickly that it's just a better-performing fabric," says Demsky. Less washing isn't just a benefit for road warriors, either. Less frequent washing not only reduces the water and energy used (an increasingly important consideration around the world), it also means the clothes themselves last longer.
"A lot of people who wear Unbound Merino end up replacing many items of clothing with just a few Unbound staples," says Demsky. "It's a dream for minimalists and for people who just prefer having fewer, but higher-quality things in their life and home." Like merino wool itself, the idea of owning fewer, better-quality things isn't new, but that doesn't make it any less revolutionary.
________
Never miss a story. Sign up for NUVO's weekly newsletter here.