Nashulai: Kenya's First Community-Owned Wildlife Conservancy During COVID-19
How community and wildlife can thrive.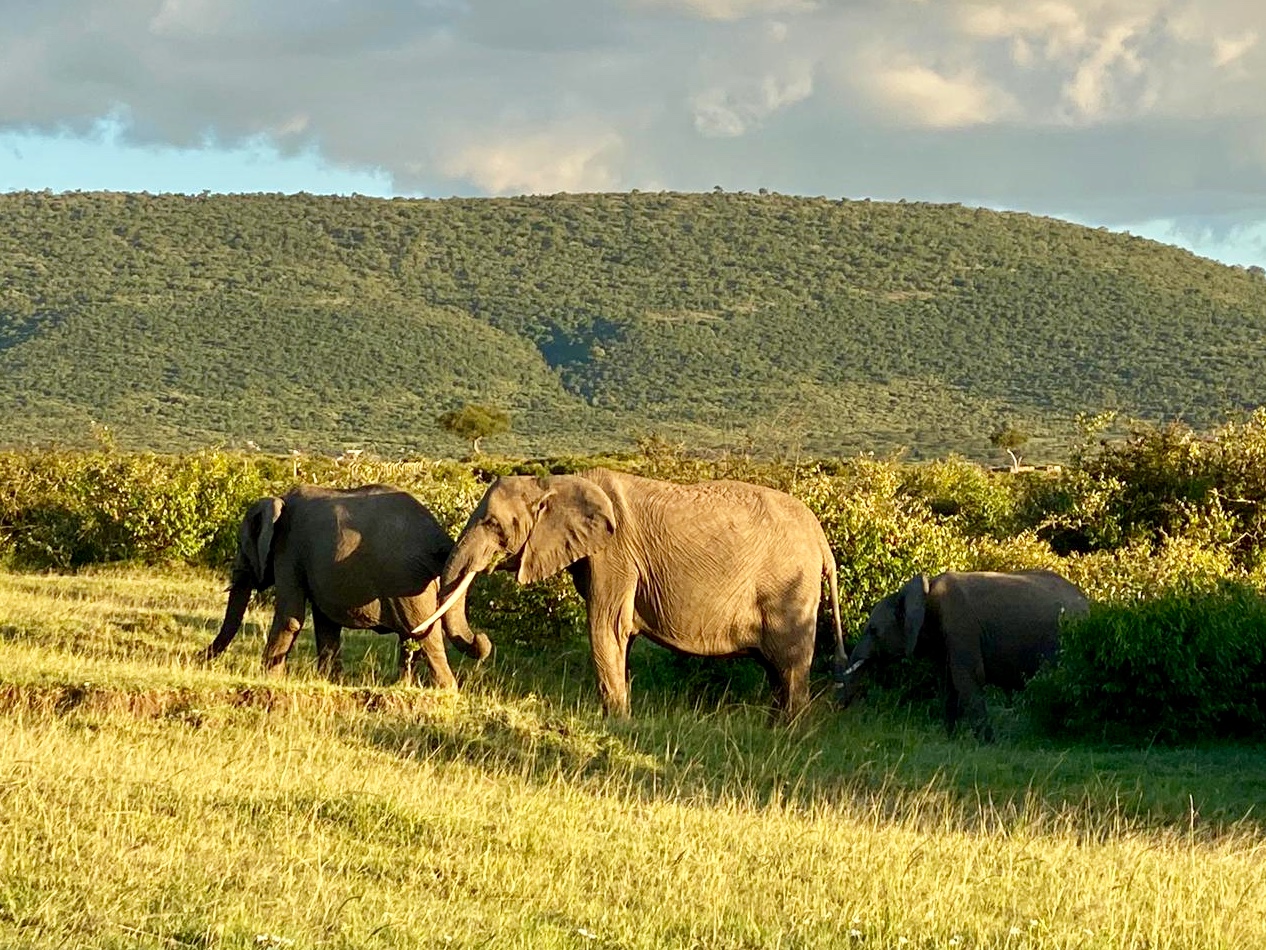 Kenya's Maasai Mara feels like home, even if you've never been before. The allure of the land stems deep: the Great Rift Valley, the evolutionary birthplace of humankind, runs through this national game reserve. There's a reverence felt in its vastness and beauty, but also in something more instinctive, as if our ancient ancestors are welcoming us back.
The 1,500-square-kilometre Mara stretches into Tanzania's Serengeti, and the great migration by wildlife across the two game reserves is a spectacle that draws tourists from across the globe. Yet in the vastness that these game reserves occupy, a small stretch of 6,000 acres at their border is not only vital to the flow of wildlife but is home to Nashulai, an unassuming yet groundbreaking conservancy.
As the first conservancy to be governed by the local Maasai community—the pastoralist tribe the Mara is named after—Nashulai is a unique model of wildlife and community conservation. The land functions as a critical corridor for animals to migrate through, and even hosts an elephant birthing ground. The small yet significant conservancy operates under the mandate to conserve wildlife, preserve culture, and reverse poverty.
But the history of Nashulai actually begins on the banks of the Kitlope River on the northern coast of British Columbia. Here in 1994 a man named Cecil Paul, of the Haisla Nation, was at the centre of a community-backed agreement with the B.C. government to protect almost 800,000 acres of Haisla land from logging. The agreement was a stunning victory in Indigenous land preservation and community leadership, and a model of success for social innovation professor and Nashulai co-founder Ric Young.
Young, a Toronto native, is perhaps the last person one would assume to be a co-founder of a Kenyan conservancy. But his connection to the Maasai people is profound. In 2013, Young delivered a speech on Cecil Paul's success story at the World Indigenous Network conference in Australia, where he met Nelson Ole Reiyia, a Maasai community leader. Their instantaneous friendship culminated in Young travelling to Kenya and eventually being adopted by the Maasai and given the title of elder—an extremely rare honour for foreigners.
Reiyia and Young worked together to establish a community-forward model—inspired by Paul's transformational change for the Haisla Nation people—to protect the rapidly commodified or degraded Maasai land outside of the reserve. As climate change and poverty forced Maasai land owners to sell off their plots, fences were put up and the migratory corridors used by wildlife blocked off. The loss of this land was disruptive for both the ecosystem and for the Maasai, who have ancestrally lived off the land.
Nashulai's approach is one that allows local communities and wildlife to thrive equally, created as a response to these issues. The previously unprotected land Nashulai sits on was at risk of complete destruction. Over 70 Maasai landowners joined their plots together to create the conservancy in an unprecedented community effort to combine ancestral practices with modern efforts to survive. The bylaws of the conservancy see "a return to communal land with rotational grazing practices and strict principles for wildlife protection and habitat rehabilitation."
Of the Nashulai model, Young, a pioneer in the field of social innovation, says: "We're straddling the past and the future. Leading ecologists believe that community-based conservation is the way of the future." And in the four years since launching, Nashulai is a proven success story. "We've had an unbelievable resurgence of wildlife; we're restoring the ecosystem," says Young.
Today, there is not a single tourist at Nashulai, as the conservancy, along with the rest of the world, grapples with the COVID-19 crisis. While it's a crippling setback, the conservancy has been proactive in funnelling its services and resources in response: using its safari vehicles to deliver food, sanitation, and medicine to the community, as well as refitting tents at the Wageni Safari Camp for isolation spaces. As part of its prevention efforts, the conservancy has been repurposing its women's education campaigns spearheaded by Reiyia's wife, Margaret Reiyia Kosha, to highlight sanitation and social distancing procedures. It has also ramped up production of its local soap making initiatives.
The sharp decline in travellers sheds light on the critical dependency locals have on tourism—90 per cent of Maasai jobs are reliant on tourism. The wildlife, too, is at greater risk with no tourists and fewer rangers to protect them. Rhino poaching is already on the rise in other parts of Africa due to fewer rangers being on guard. And as smaller game like warthogs have already started to be poached at Nashulai, two dozen young Maasai warriors, led by Reiyia, have volunteered to conduct nightly patrols across the conservancy.
Young remains vigilant in Nashulai's progress, revealing plans for a restoration project on the Sekenani River as well as a project with Toronto architecture firm Hariri Pontarini in the future. "To work for a better future is not only important in practical terms but important in psycho-social terms," says Young. "We represent a community that has the strength for self-determination. Nashulai is small, but it's the way of the future."
Nashulai's COVID-19 appeal can be found here.
________
Never miss a story. Sign up for NUVO's weekly newsletter here.