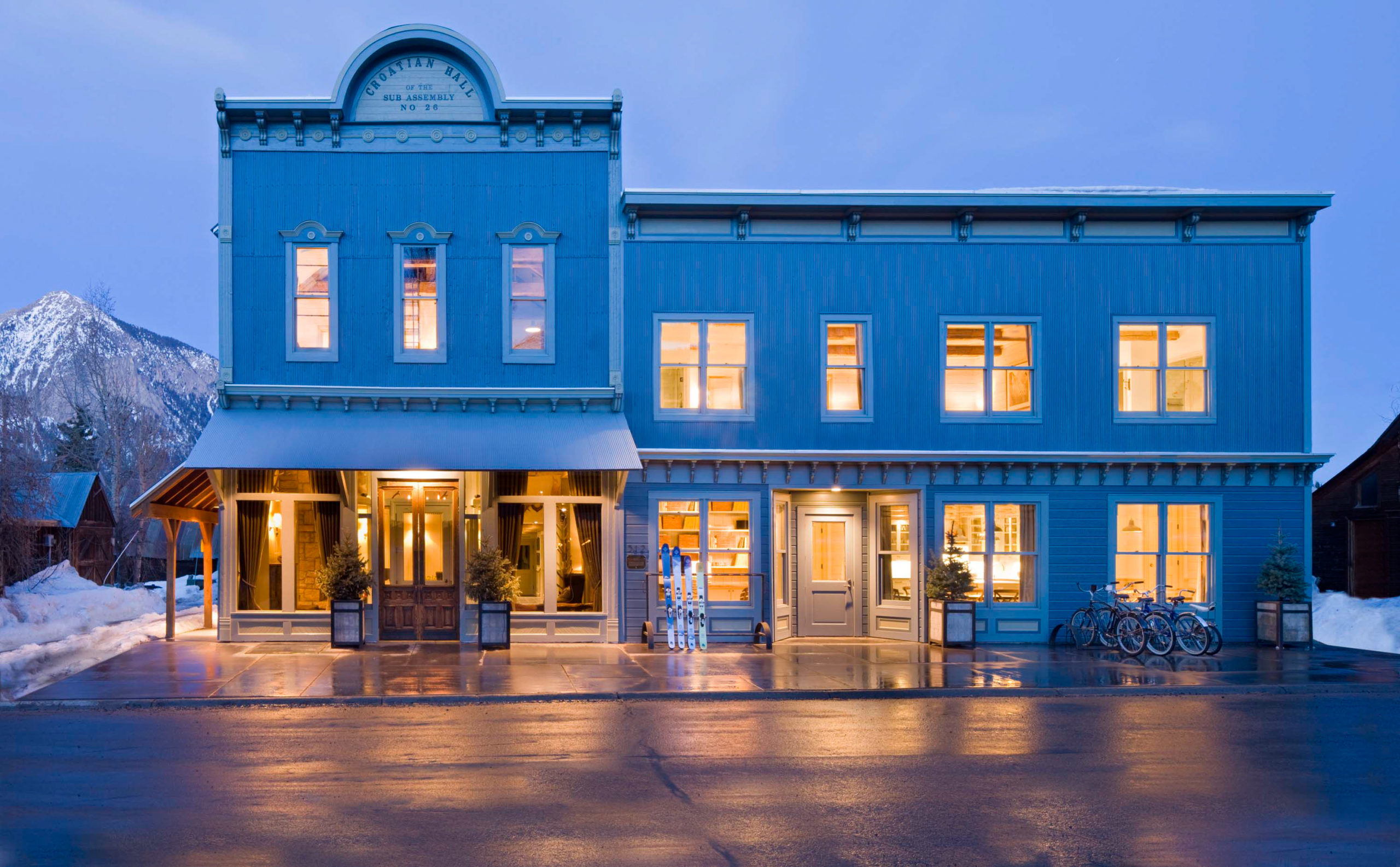 It's not the first thing you'd expect to see, after skiing through a thousand exclusive acres. But there it is. Hanging from a wall in a catskiing day lodge near Irwin, Colorado, is a framed poster from the 1984 music industry satire Spinal Tap. The picture is of provenance, it turns out, because the lodge's founder reputedly named his company's innovative experiential travel company—Eleven Experience—after the scene where guitarist Nigel Tufnel proudly demonstrates an amplifier with volume knobs that go from zero to 11. Cheeky, that.
Nearly a decade ago, Chad Pike, now a vice-chairman at financial-services giant Blackstone, set out to raise the luxury adventure travel bar by founding the Eleven Experience. The company offers a portfolio of off-the-beaten-path adventures in far-flung locations–from heli-skiing in northern Iceland and catskiing in Colorado to casting for bonefish on a remote island in the Bahamas and mountain biking in the French Alps.
For every custom-tailored Eleven Experience adventure, there is a corresponding intimate, uber-luxe lodge, chalet, or private boat where guests stay in pampered comfort. They fashion signature small-scale, architecturally stunning hideaways like Scarp Ridge Lodge: a former Croatian miners' saloon (and alleged brothel) in the heart of Crested Butte, the 19th-century coalmining and ranching municipality that has been dubbed Colorado's last great ski town.
Scarp Ridge Lodge's blue wooden facade still has a faux Wild West look about it. However, inside, European ski chalet ambience meets Rocky Mountain chic decor, with wrought-iron furnishings salvaged from the old mills, taxidermied elk and moose heads on the walls, an open-plan kitchen and pantry, spacious media room, and well-stocked bar. Roaring fireplaces and wood stoves warm these communal spaces, while guest-controlled music manages the mood.
The lodge's five oversized guestrooms all feature exposed wood beams, antique wooden furnishings, plentiful fur blankets, and oxygen-enriched air systems to alleviate the side effects of Crested Butte's 2,708-metre altitude.
With its high, vaulted ceiling, ladder leading up to a lofted office, metal bateau bathtub, and deluxe steam shower, the master suite, called the Red Lady in honour of nearby Mount Emmons, promises tranquility and relaxation. As do the steam room and sauna, indoor saltwater pool, and indoor and outdoor hot tubs, where you'll find guests happily soaking after an exhilarating day spent pounding the legendary powder of nearby Irwin's steep bowls, couloirs, and terraced glades.
To reach that exquisite backcountry, lodge guests board the Tucker—a fitted-out snowcat seating 12 with wood-panelled interiors, plush leather seats, and an Apple TV—for the 16-kilometre ride to the meteorologically blessed Irwin-protected Forest Service area, which routinely receives three times the amount of snow that falls on Crested Butte. Within this tenure, Eleven Experience–owned Irwin Guides offers over a thousand acres of pristine terrain for the exclusive use of its Scarp Ridge guests. Most runs begin on eponymous Scarp Ridge, with views of the majestic Elk Mountains' 14,000-foot peaks. After eight to 10 descents and a hot lunch at Irwin's private on-mountain chalet, weary, happy skiers return there for cocktails and snacks under the gaze of Spinal Tap's trio of preening heavy metal gods, everyone giddily cranked up to 11.
________
Never miss a story. Sign up for NUVO's weekly newsletter here.