Getting the Royal Experience in Prince Edward County
The food, wine, and hospitality scene in Ontario's Prince Edward County continues to flourish. Visitors from Ottawa, Montreal, Toronto, and nearby cities in the U.S. come for the scenic beauty, wines, beer, cider, and charming restaurants. If the common complaint used to be that the area lacked enough interesting hotels and inns, the newly restored Royal Hotel certainly helps address that concern.
Located on Picton's Main Street, the Royal dates back to 1879 and, following its recent renovation, is now reopened to guests. It has 28 guest rooms in the main building and five studio-style rooms in the Royal Annex, once a stable and now a chic Scandinavian-inspired space designed to help city-weary visitors decompress.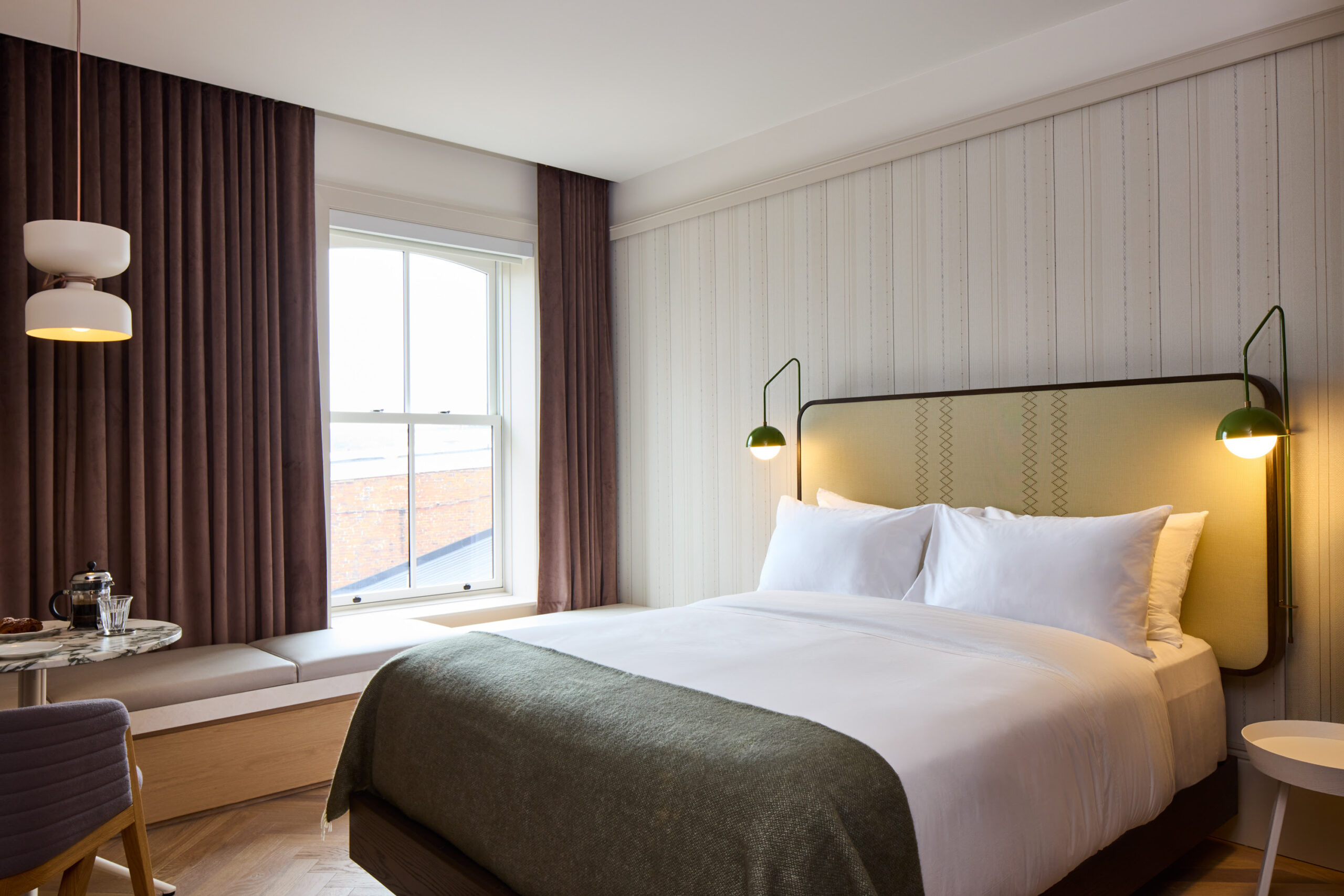 The Sorbara family (former Ontario finance minister Greg Sorbara's family to be exact), who have ties to the county, bought the building intending to historically restore the Grande Dame of Picton literally brick by brick. Sorbara used to walk by the hotel site and think, "Someone really should save this beautiful old building," which had been derelict for over a decade. When a similarly historic building was demolished west of the hotel, he realized that "someone" was him. His goal: reestablish the Royal as a gathering place for both the local community and visitors.
Today, the exterior façade befits this historical gem. The building's interiors were too deteriorated to save, so new life was breathed into the space thanks to the design work of Toronto's Giannone Petricone Associates. Great attention was taken with details, such as room windows on the historical façade being custom-matched to aspects of the original design, ensuring a sense of historical authenticity. The rooms, named after various Ontario heritage apples, including the Cortland, Royal Gala and Empire, are modern with a warm elegance that is timeless without being stuffy.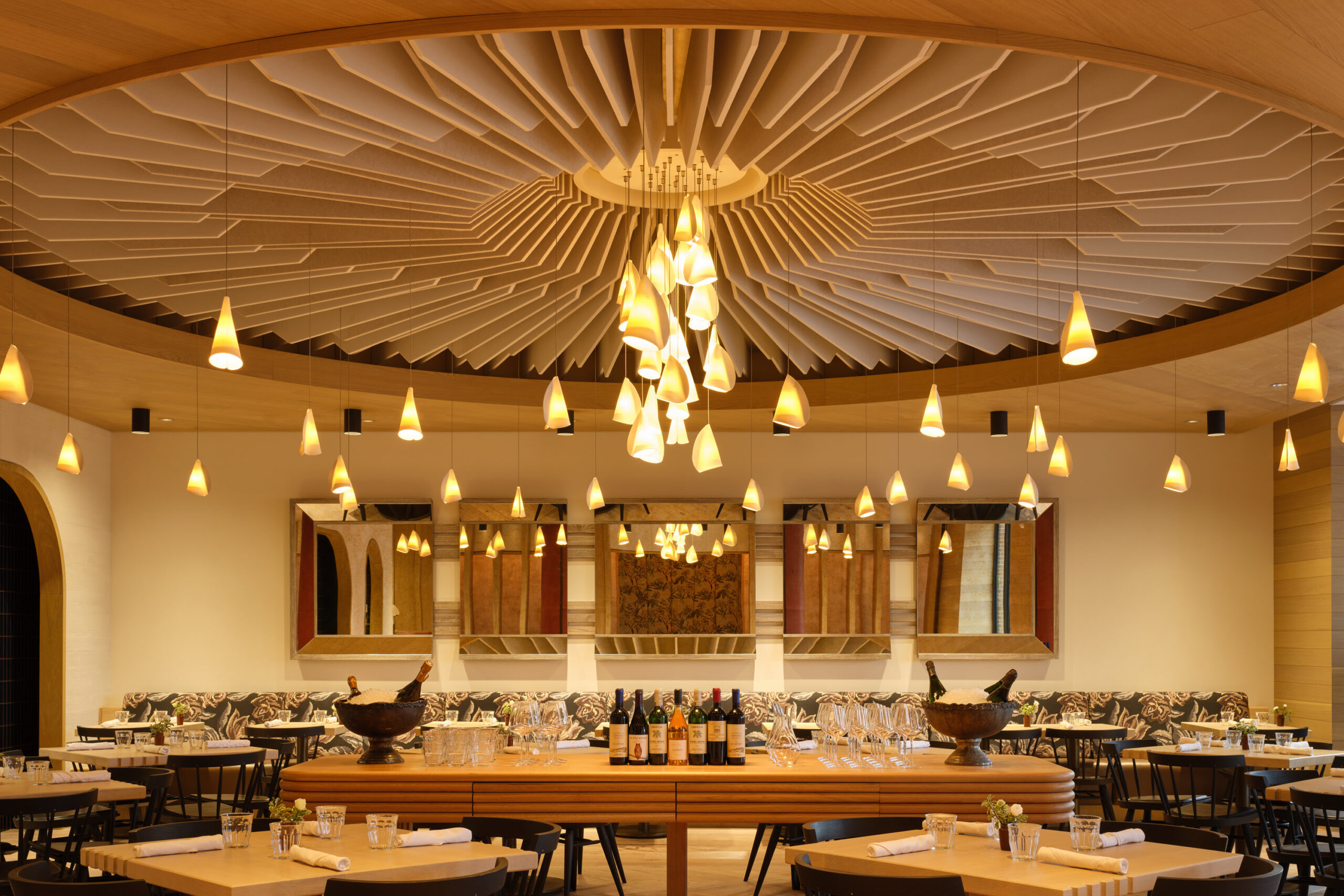 Executive Chef Albert Ponzo (formerly of Le Select Bistro, Toronto) heads food services at the hotel's various eateries, including a restaurant, hotel bar, bakery, and café.. The food will feature French and Italian nuances, and the menus will showcase ethically, locally sourced, sustainable produce and products, including some of the Sorbara family's beef and organic vegetables from their Edwin County Farms. The family farm also supplies other county restaurants with maple syrup, custom tea blends, and more.
A year-round spa, sauna, gym, retail shop (the Lobby Boutique), and a fully appointed meeting boardroom are some amenities guests can expect. Coming up, an outdoor pool and garden oasis will launch as part of the grand opening in May 2022. Until provincial restrictions are lifted, the hotel is offering special room rates as well as in-room and takeout dining options for guests until dining spaces become fully open.
"My family has been fortunate to be a part of Prince Edward County for many years. We are thrilled to bring back this iconic piece of Prince Edward County's history. We see it as an important investment in our community and our province," Sorbara says, adding, "Our community has shared many remarkable stories about personal connections to the Royal. Now we are ready to welcome both new and returning guests for years to come."
Photography by Graydon Herriott.