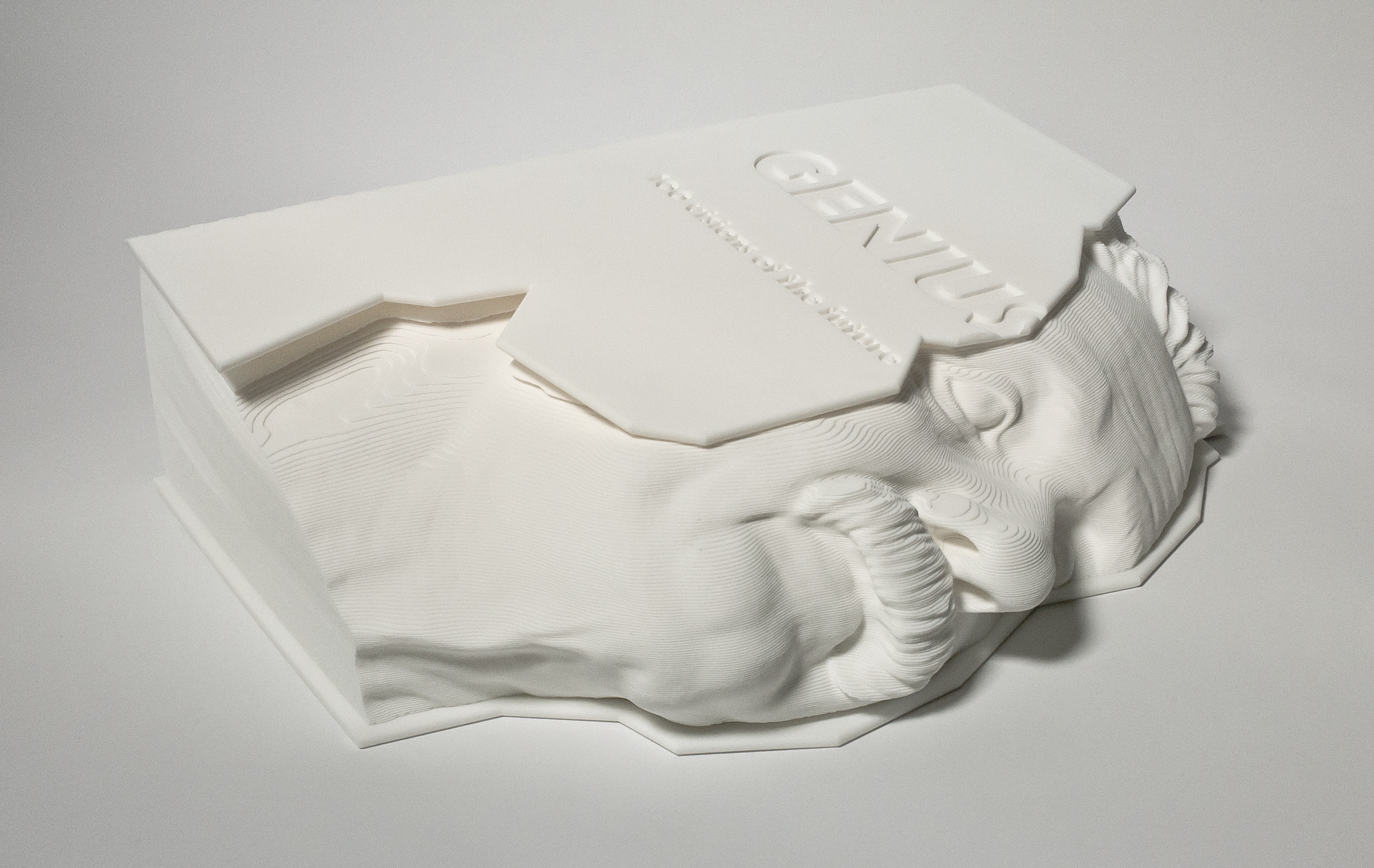 Being coined a "genius" is a heavy burden. But for the leaders behind the Genius 100 project there is only one genius—Albert Einstein.
The not-for-profit organization Genius 100 was founded by Canadian Friends of the Hebrew University on the 100th anniversary of Albert Einstein's General Theory of Relativity in 2015. For the organization's inaugural project, the group enlisted 100 of the world's foremost thinkers to contribute to a publication, fittingly titled, Genius: 100 Visions of the Future. The book—which will be released to the public at a later date, not yet announced—includes writings from contributors such as novelist Chimamanda Ngozi Adichie; writer and alternative medicine advocate Deepak Chopra; human rights activist Nadia Murad; businesswoman Indra Nooyi; and entrepreneur Strive Masiyiwa.
"We've decided to take these very precious values that Einstein stands for and use them to make knowledge accessible and to create positive energy that goes in the right direction," explains ambassador (and celebrated NYU professor) Ido Aharoni, member of the international executive committee, over a glass of champagne at the organization's private summit in Los Cabos, Mexico. "The 'genius' is Einstein's genius. Genius 100 is inspired by Einstein—we don't want people to understand genius as a self-congratulatory title."
"We've decided to take these very precious values that Einstein stands for and use them to make knowledge accessible," explains ambassador Ido Aharoni.
At the Los Cabos event, Genius 100 unveiled the first edition of the publication: a striking, bone-white tome depicting Einstein's head sandwiched between two covers. It was envisioned by celebrated industrial designer Ron Arad and hailed as the first 3-D printed book. Arad took the ambitious project one step further by printing it in space from NASA's International Space Station. However, when Genius 100 first approached Arad, he wasn't so sure it was the right project for him.
"[They asked if I] would design a bust of Einstein to be taken to the list of visionaries to sign, and I didn't like that idea," says Arad with a laugh. "I thought, let's do something better." Arad and his studio took the theme of the bust and re-imagined it as an architectural object, creating a prototype that speaks to the innovative spirit of Einstein. "The book is one piece, nothing was edited down, it's just one piece," says Arad. "And I quite like the idea of bringing the idea of printing back to a book."
In attendance at the summit were some of the publication's other contributors (or "Visionaries" as Genius 100 calls them) including Canadian educator Maggie MacDonnell. MacDonnell, who received the 2017 Global Teacher Prize, is a teacher at a fly-in school in the second northernmost Inuit communities, Salluit, Quebec. "The [Global Teacher] Prize comes with one million dollars and after winning unexpectedly I was kind of naive," MacDonnell says. "I thought. 'Oh, amazing I won this award and I'm going to go back to my daily life.' I didn't know that there would be [so many] opportunities that have unfolded since then, but this is probably one of the most striking."
At the signing ceremony that evening, each of the visionaries in attendance added their signature to the first edition: leaders such as NASA's Daniel S. Goldin, Emmy-nominated filmmaker and Webby Award founder Tiffany Shlain, and pioneering animal rights advocate Jan Creamer. Over dinner, the energy was palpable. Conversations could be overheard, comprised of big ideas and small ones. Perhaps no idea big enough to alter our understandings of space and time—but the ambition is certainly there.
_________
Never miss a story. Sign up for NUVO's weekly newsletter.