Revisiting the Classic Freedom of Vespa Riding in Rome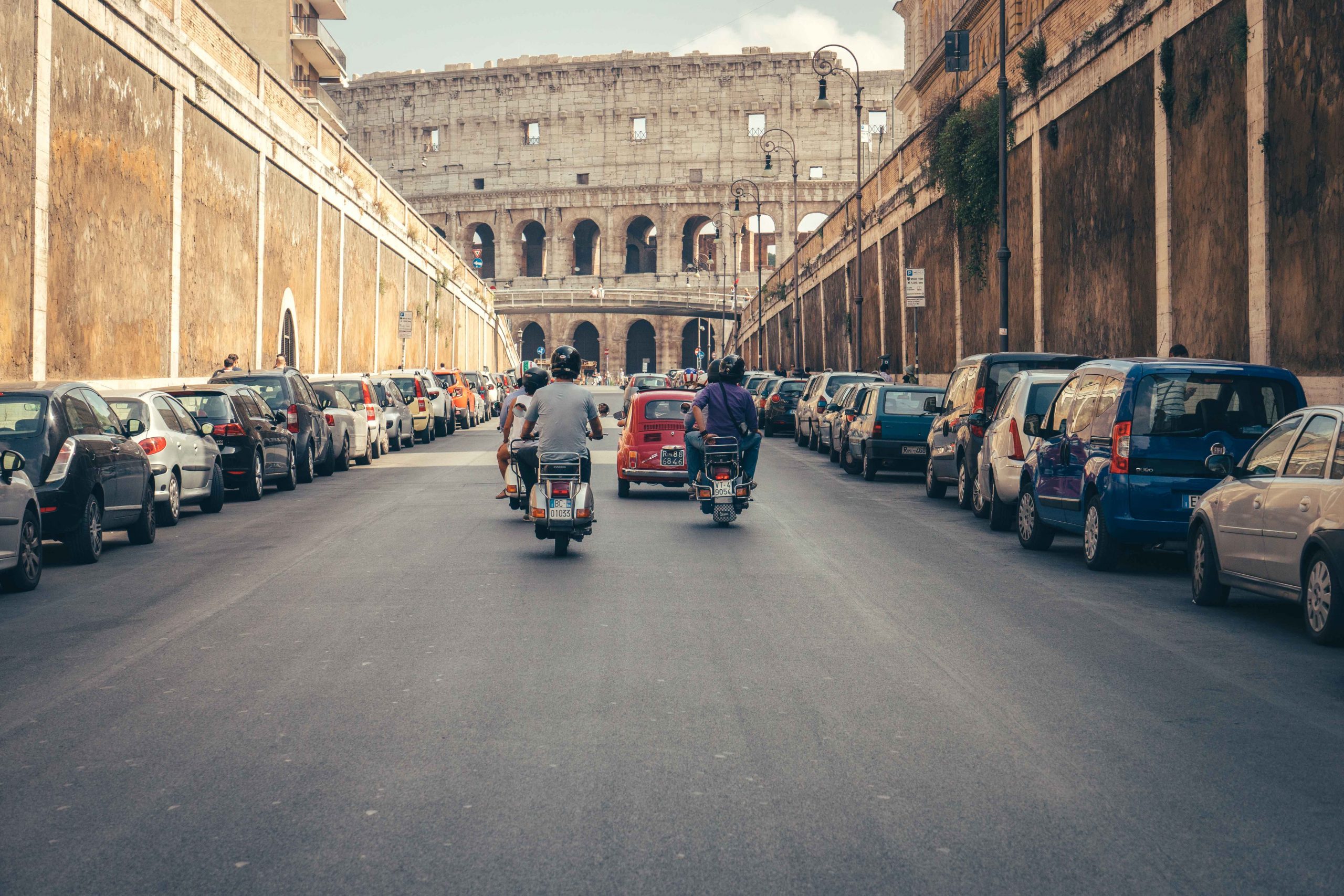 "Vespa Vita is all about the lifestyle, it's about being seen," says Scooteroma founder Annie Ojile, referring to the #VespaVita hashtag she promotes on her Instagram account @Scooteromatours. "It's romantic, it's sexy, you have a passenger who's excited to be there."
Now that Italy is starting to loosen restrictions, it is a perfect time to highlight the sense of freedom that riding a Vespa provides, a freedom that has become indelibly associated with the Eternal City. Over the years, I've done three tours with Scooteroma, and I still love the thrill of feeling the wind in my hair, weaving through traffic, and getting a totally different perspective on the city. Hopping on a Vespa makes you feel instantly more glamorous. Plus, it can give you access to some of the narrow cobblestone streets cars are barred from entering.
Vespa was created in 1946 by Piaggio, which made planes and other vehicles. After the Second World War, when Italy was in a dire economic situation, the Vespa was a democratic, affordable form of transit, less expensive than a car and thus more accessible to the average Italian. During the 1950s and '60s, it became a symbol of Italian style, appearing in Roman Holiday, La Dolce Vita, and other classic films. "Even though I never promote my business as the modern-day Roman Holiday, that film has just made it a part of the world and how us Romans embrace the Vespa Vita," Annie says.
Originally from Minnesota, Ojile moved to Rome in 2005 and bought her first scooter—a busted-up Scarabeo—to get to work without relying on Rome's notoriously dicey public transit. During a visit to the city, her cousins decided to rent scooters and asked her to lead them around town. After the impromptu tour, they said, "You should do this as a business. It's amazing."
Now, more than a decade later, Scooteroma offers 10 tours and has a squad of 14 vespisti. Tours last three or four hours and cover themes like cinema, street art, and food. In San Lorenzo, an emerging area that's home to Sapienza University, Ojile guides show murals, including one that tells the story of the neighbourhood's accidental bombing during the Second World War. Some of the surrounding buildings still show scars from the war.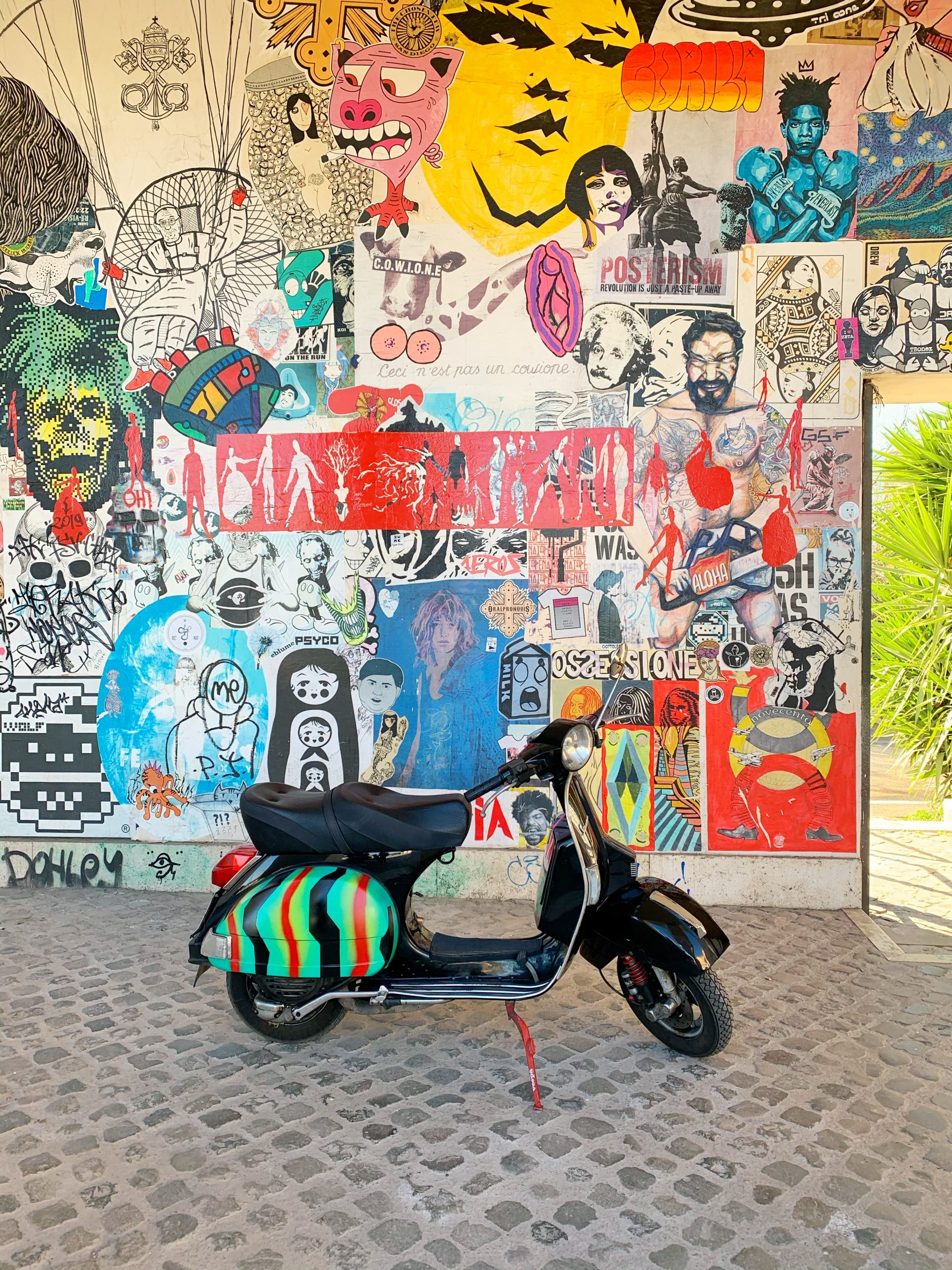 "We always use the street art as a catalyst to show our clients different neighbourhoods in Rome, get them outside the city centre, and teach them about the history of the city," Ojile says. Tours also cruise past the Colosseum, stopping for panini at the Mercato di Testaccio. Historically a working-class area, Testaccio is still known for the trattorias that serve la cucina povera (poor cuisine), as Rome's food is known. The Roman tradition of quinto quarto (dishes made with offal) was born here, as the slaughterhouse's workers used to cook the less-prized cuts of meat that they couldn't sell. One of the slaughterhouse's walls has been transformed into a huge collage of sticker art. Some tours may also head over to Trastevere, known as Rome's artsy, bohemian quarter, with stops like Bar San Calisto, where a scene in La Grande Bellezza was filmed.
Riding a Vespa allows a from-the-ground-up view of the city, and now more than ever we should appreciate the freedom that this particular form of travel gives.
________
Never miss a story. Sign up for NUVO's weekly newsletter here.