Recipe of the Week: Tori No Su Sake Cocktail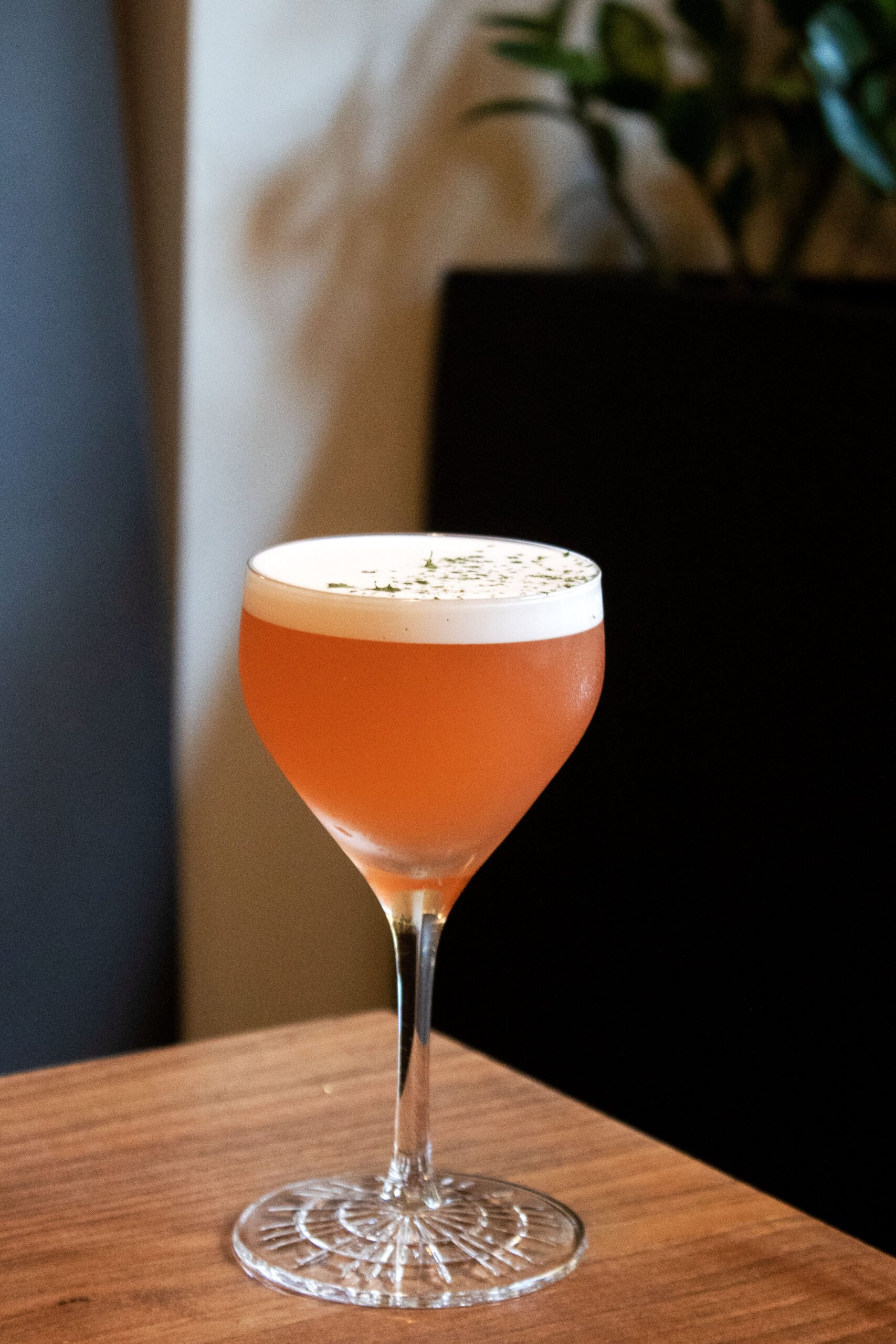 October 1 is International Sake Day around the world, so bartender Barnaby Malong of Minami in Yaletown has created a sake drink that is easy for guests to make at home to celebrate the occasion. "At Minami, we have several cocktails on the menu that incorporate sake, as well as an incredible sake list," he notes.
The name of the cocktail, Tori no Su, means "bird's nest" in Japanese and is a reference to a nightingale's nest. "I wanted it to reflect the main component of the drink, which is the nightingale sake (also inspired by the bird)," Malong explains. Combining Yamaguchi Shuzojo Niwa no Uguisu ("Nightingale's Garden") sake and St-Germain liqueur, the drink carries light flavours of candied raspberries and notes of elderflower.
Tori No Su Cocktail
Ingredients
For the lemon shiso syrup:
500 grams sugar
500 millilitres water
Zest/skins of 8 lemons
40 shiso leaves
For the cocktail:
1½ ounces Yamaguchi Suzojo Niwa no Uguisu sake
½ ounce St-Germain elderflower liqueur
½ ounce Aperol
¾ ounce lemon shiso syrup
½ ounce lemon juice
Egg white or egg foam substitute
Shiso dust (optional)
Method
For the lemon shiso syrup:
Dissolve the sugar in the water in a pot.
Add the lemon zest lemons and shiso leaves.
Gently simmer for 10 minutes.
Remove the lemon zest and shiso leaves.
Cool at room temperature for 20 minutes.
Store in the fridge.
For the cocktail:
Add all ingredients in a shaker.
Add ice and shake vigorously.
Strain into another shaker and discard the ice.
Shake vigorously without ice.
Strain into a Nick and Nora coupe glass.
Garnish with dehydrated shiso dust (optional).