New Toronto Hot Spots for Delicious Asian Cuisine
From street food snacks to home-style dishes, these new Toronto hot spots are serving up great Asian cuisine.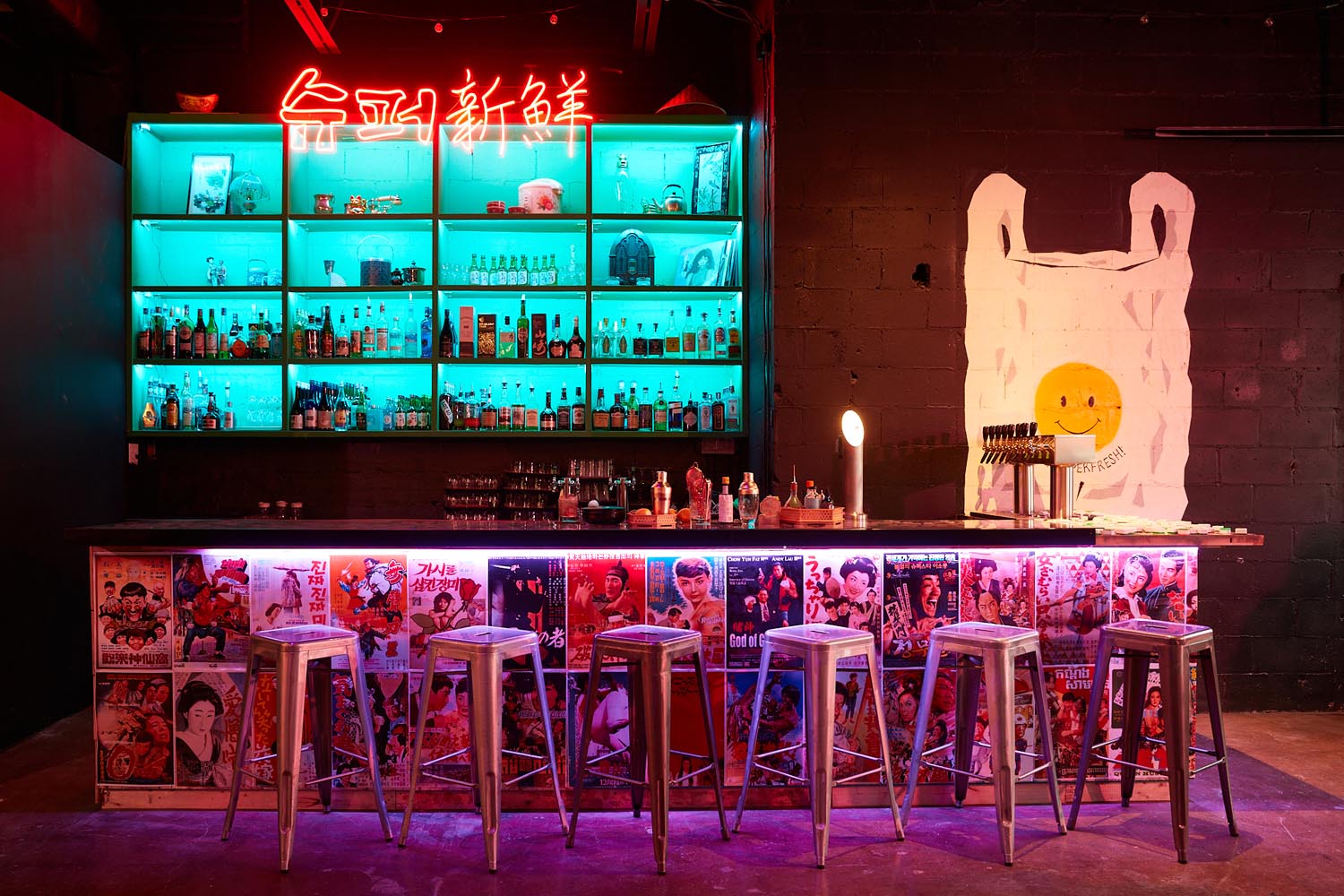 Toronto foodies will tell you to venture to the city's suburbs (Markham, in particular) to enjoy Asian cuisine, but over the past few months, some hot spots with modern takes on Asian dishes, great service, and spot-on design have opened downtown, setting them apart from old Chinatown favourites. "While there's no shortage of excellent Chinese cooking in our city—some of the best in the world outside of China—what was missing here that you'll find elsewhere in Hong Kong, Shanghai, New York, and Vegas are places that focus on the complete package," says David Schwartz of Sunny's Chinese. Here are a few of the new spots that show how Toronto's catching up.
Superfresh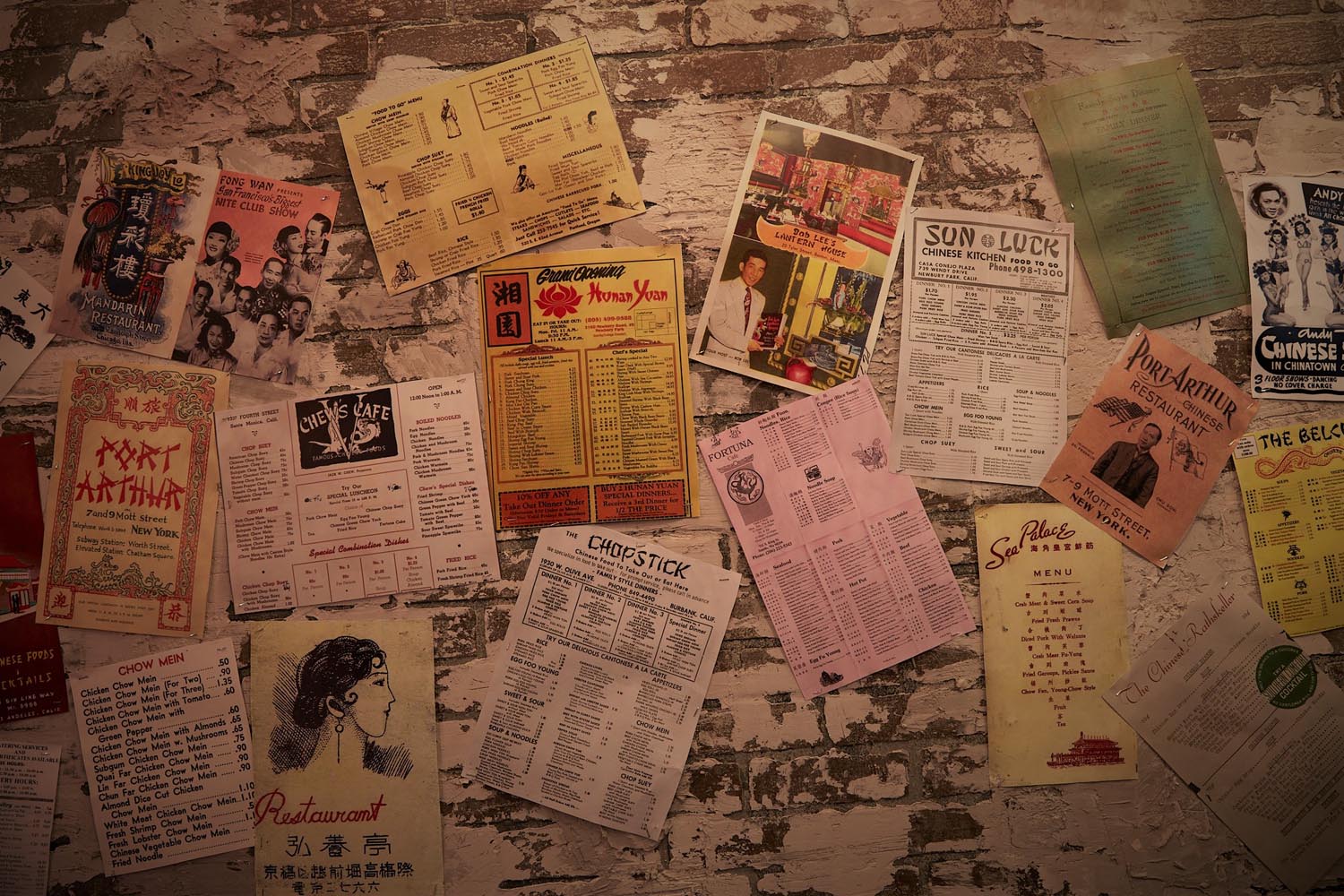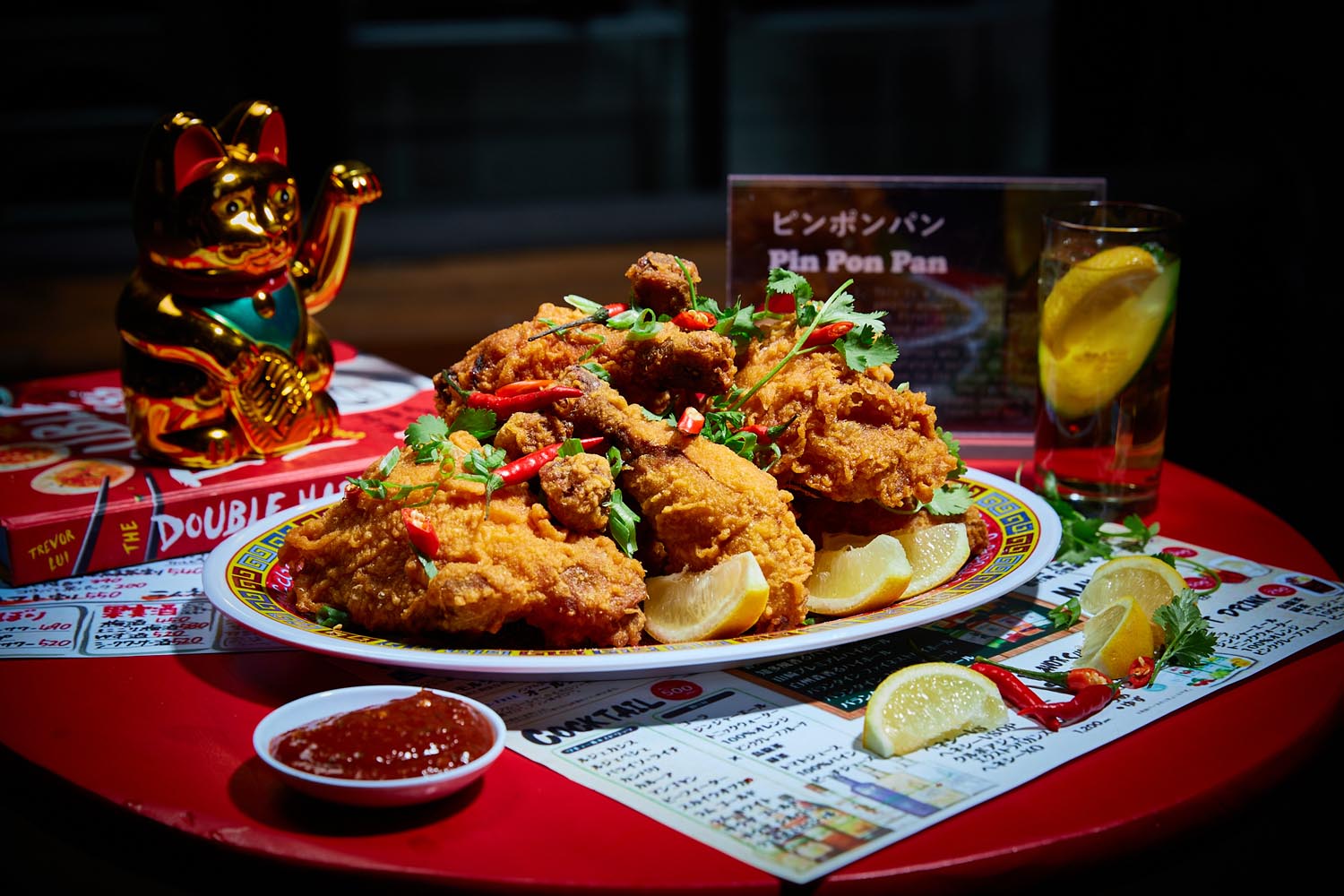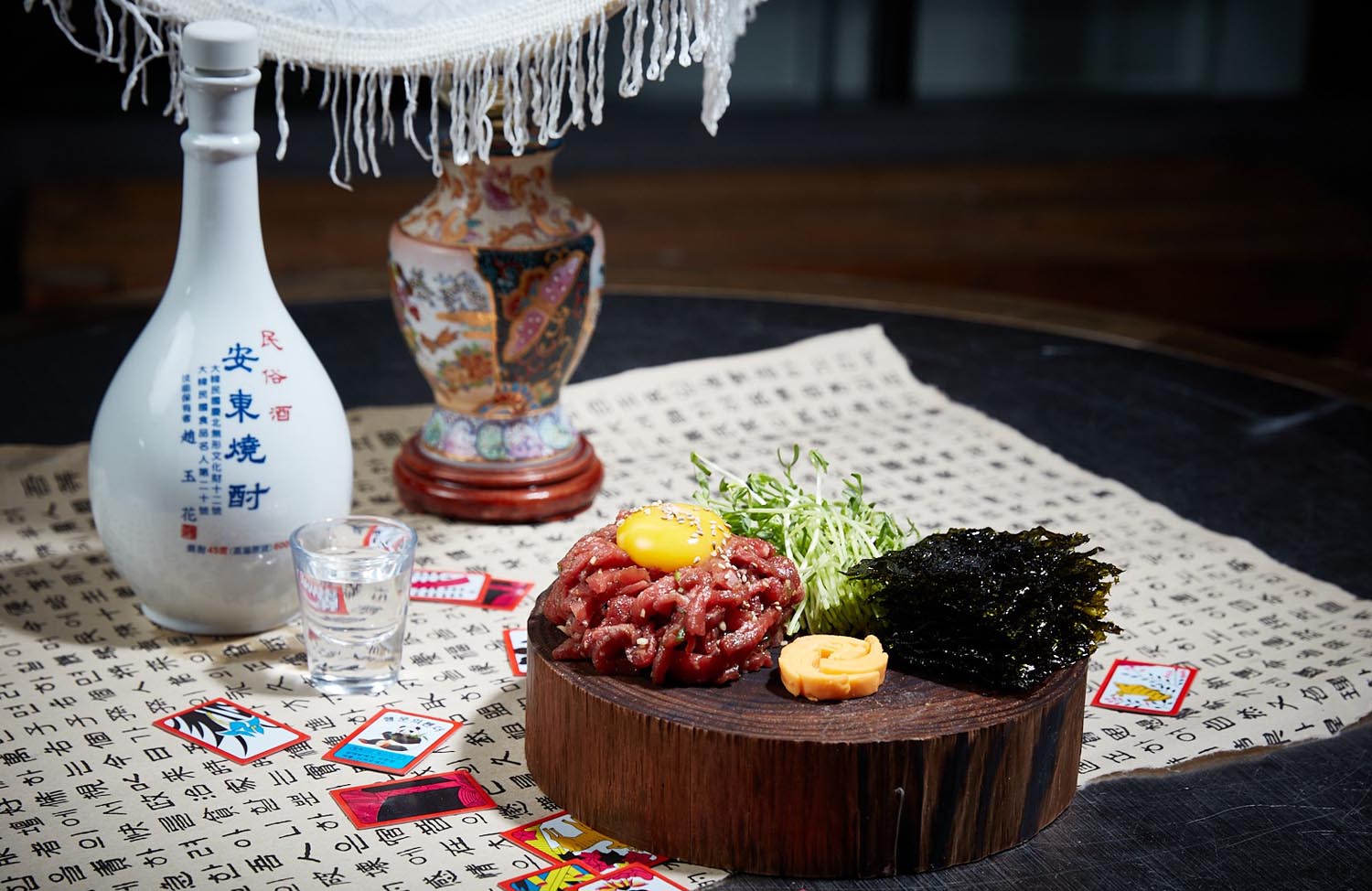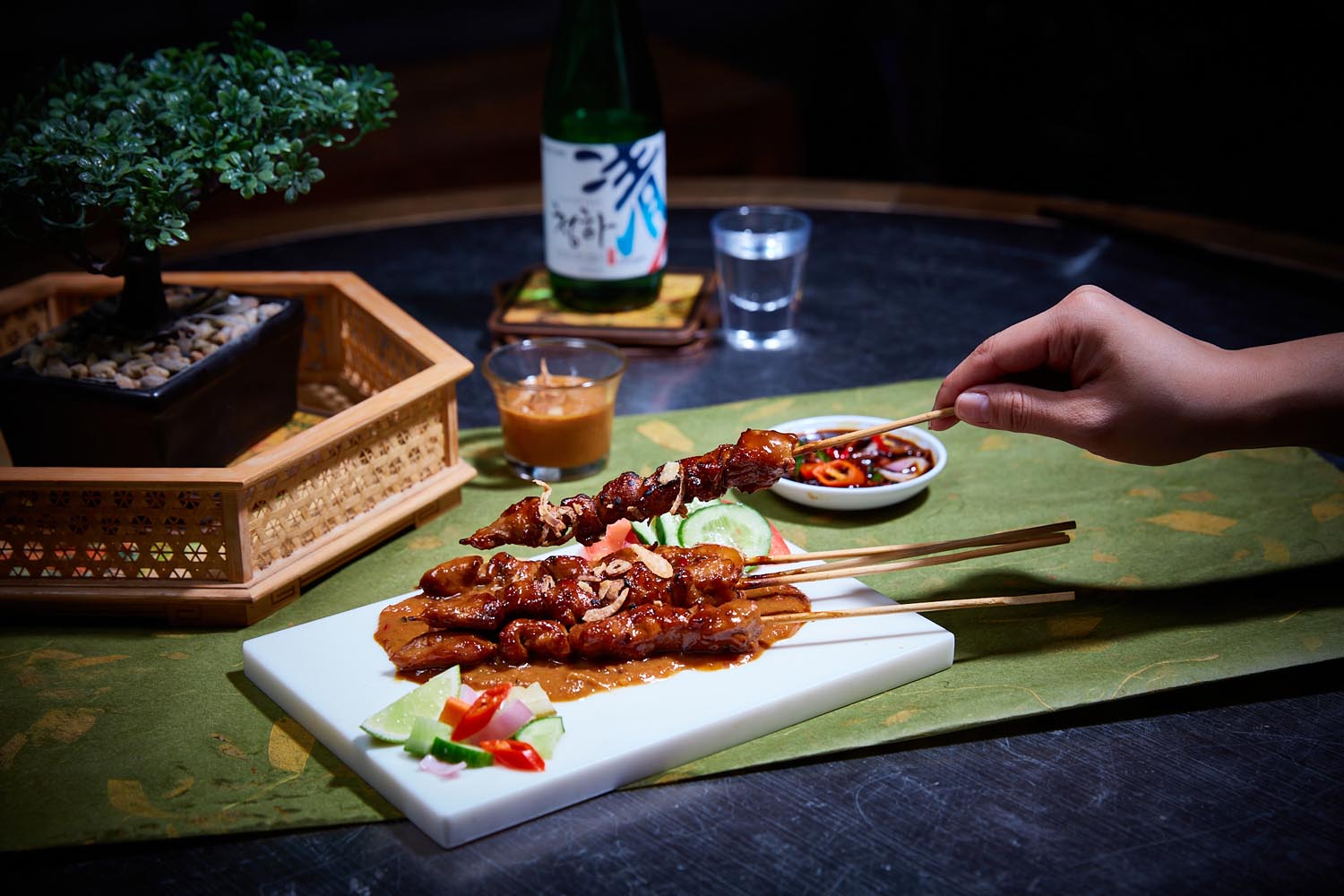 In late spring, chef Trevor Lui opened up Superfresh in the Bloor Annex neighbourhood. The Asian night-market concept features seven Asian-led and -owned businesses in a vibrant 4,000-square-foot space. Neon lights, quirky signage, a bar top made of mah-jong tiles and a wall of fortune cats contribute to the night-market vibe. Dishes from different parts of Asia can be ordered via smartphone—get something from each vendor for your own little smorgasbord. Can't-miss dishes include the Japanese sandos from Katsupan and the rich Lanzhou-style hand-pulled noodles from Big Beef Bowl.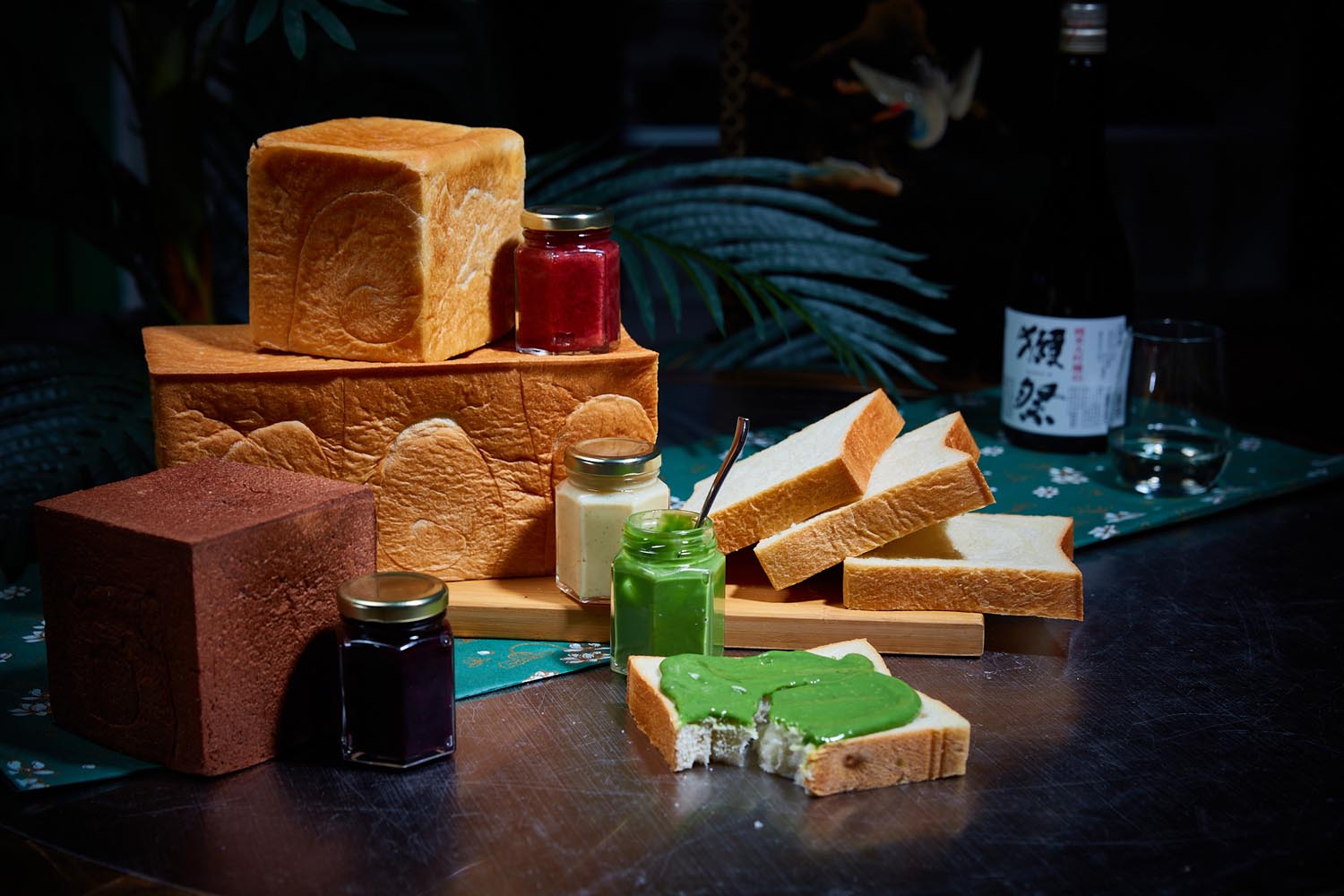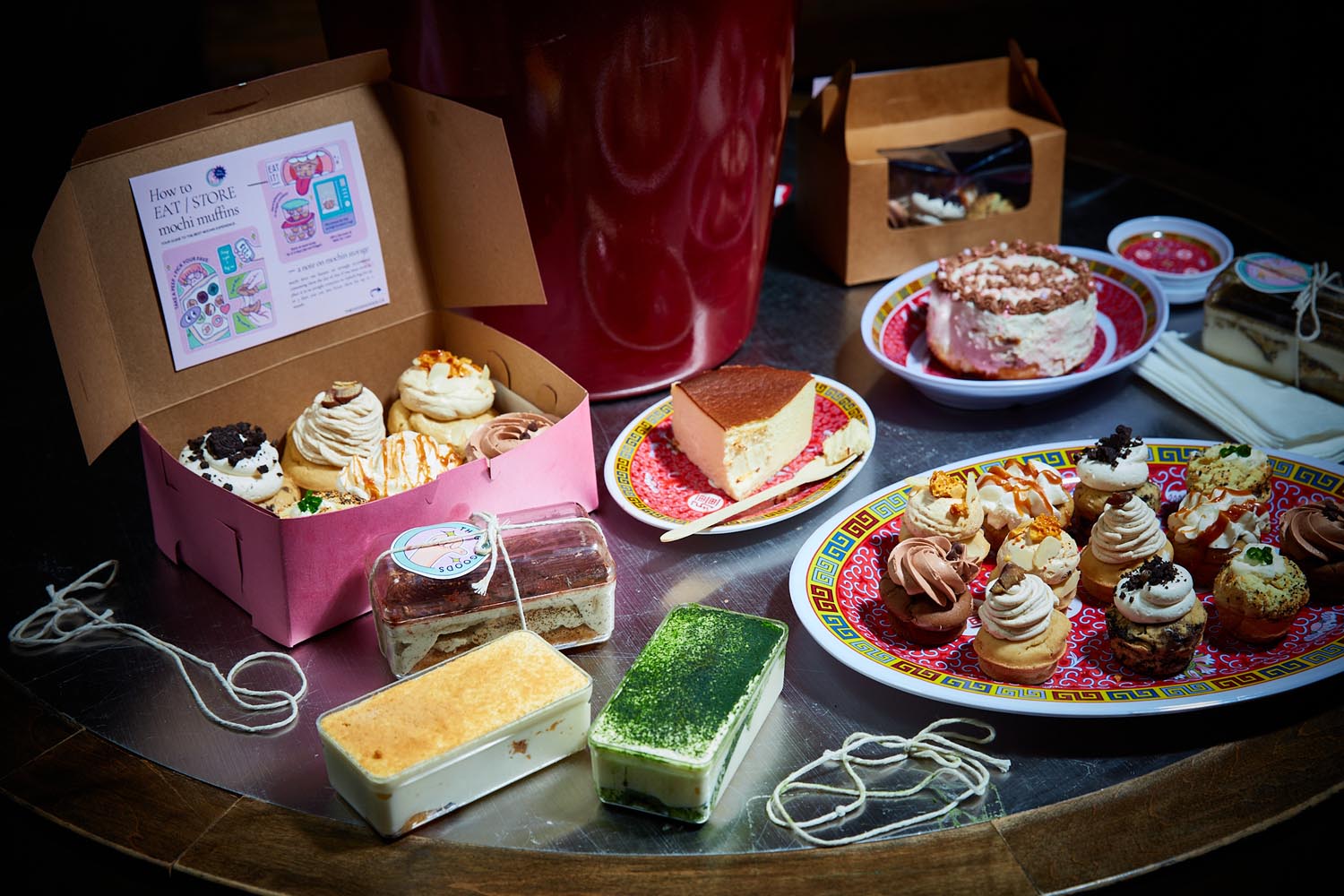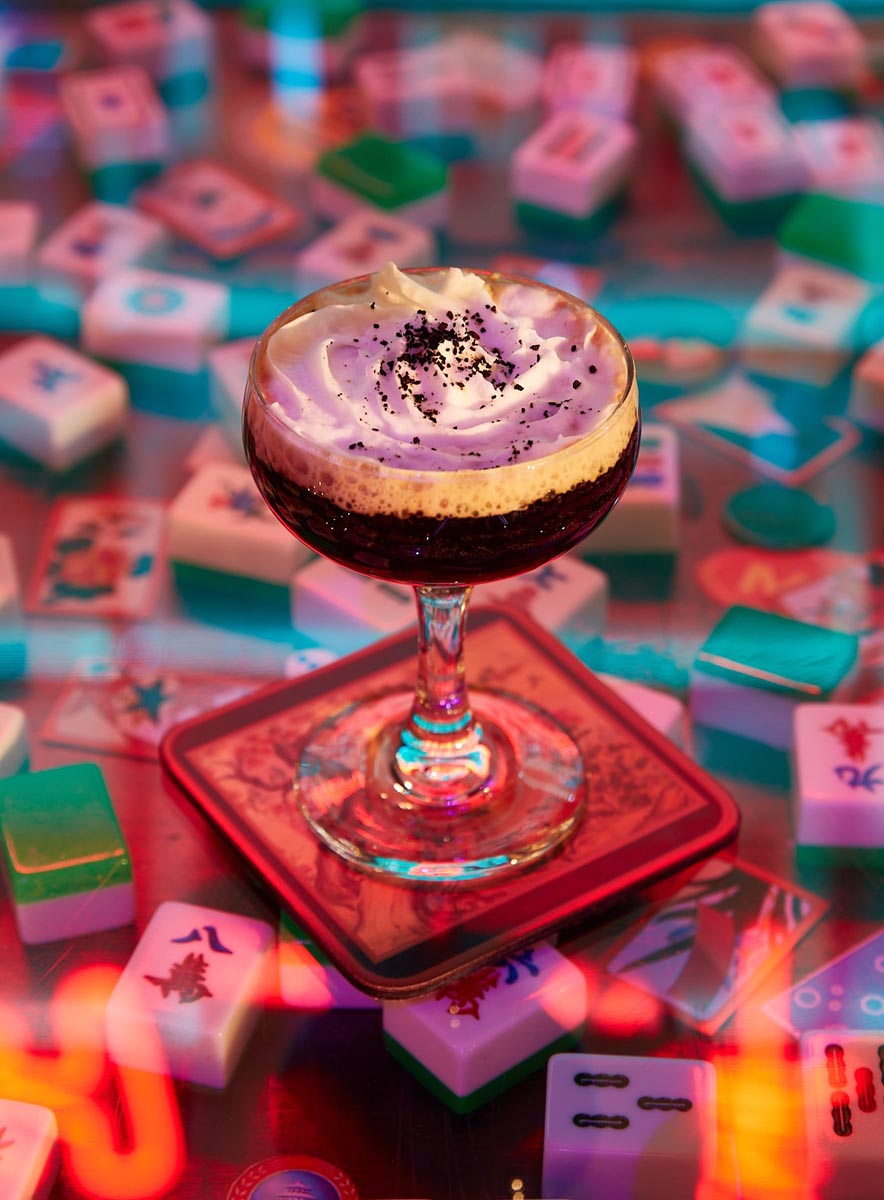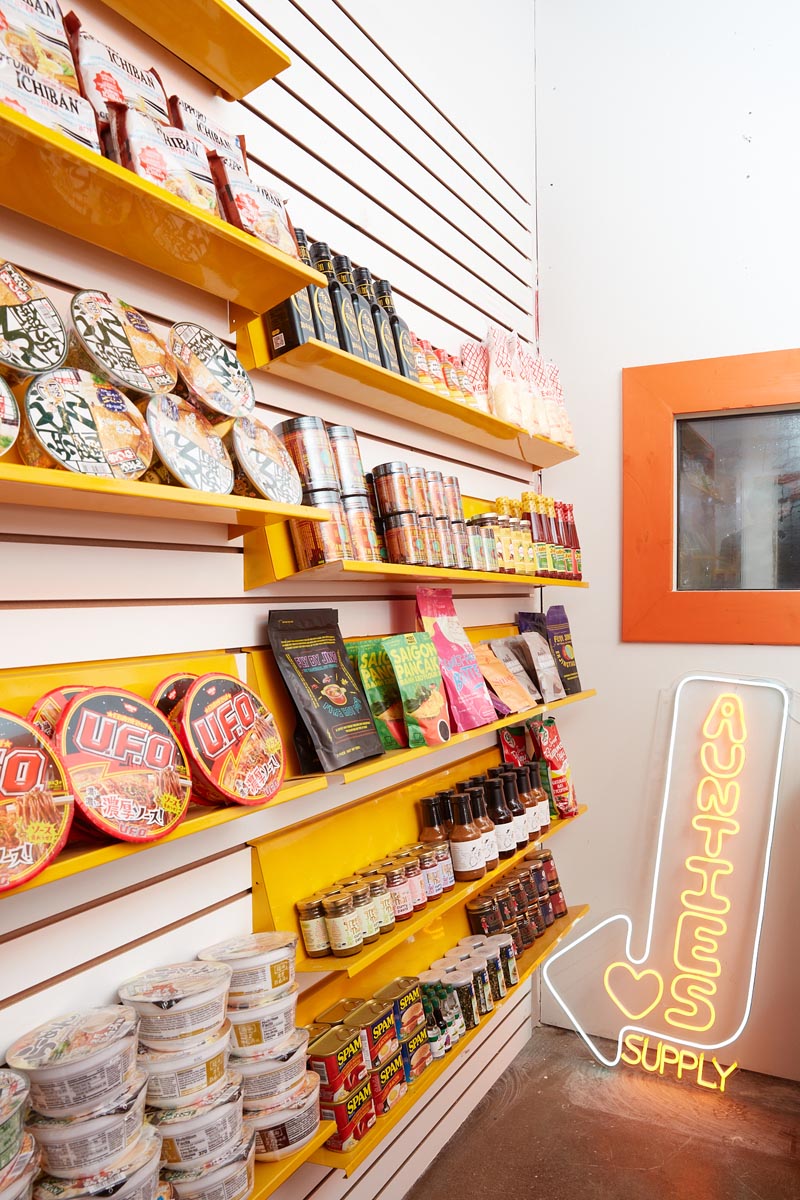 Sunny's Chinese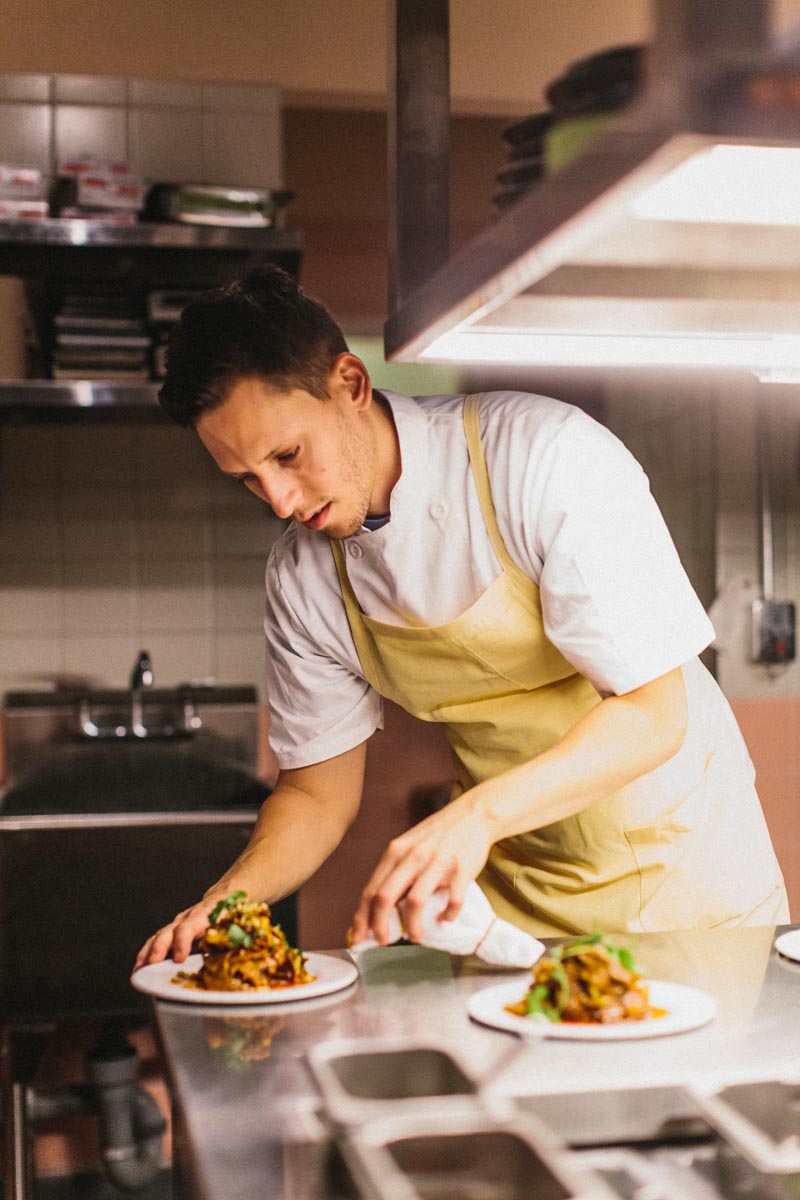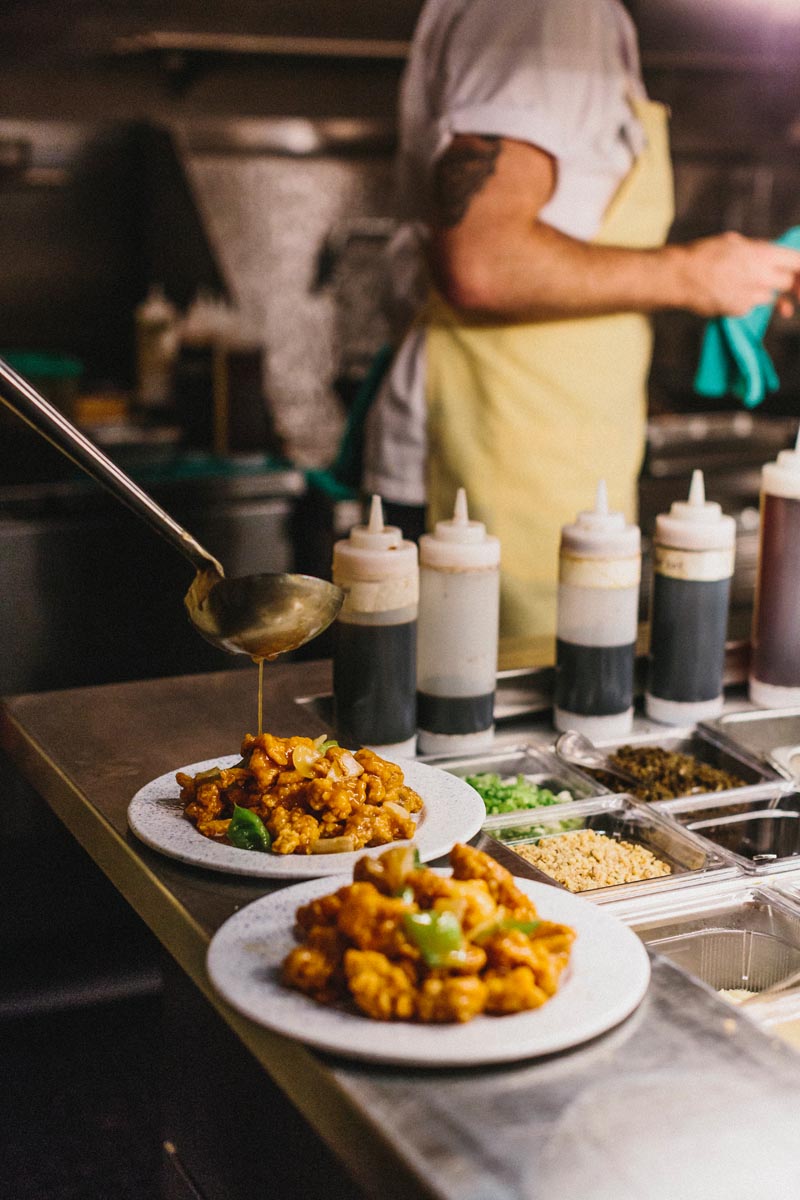 Sunny's Chinese, which captured the hearts and appetites of the city's gourmands through the pandemic with its popular takeout dinners, has made its pop-up permanent. From the folks behind fine-dining darling Mimi Chinese, Sunny's Chinese offers a menu of regional home-style dishes from Sichuan, Shaanxi, Guangdong, Hong Kong, and other areas. The bustling open kitchen has a charcoal grill and there's a fun, exuberant vibe in the dimly lit space with its playful mint-green and pink decor and panda chopstick rests. Servers propose kicking off dinner with a Gunpowder Slap cocktail, composed of three drinks: Burdock Brewery beer, baijiu, and a daiquiri. "It makes you lightheaded out of the gate," says executive chef and co-owner David Schwartz. One of the signature dishes, Husband + Wife Beef, is a popular Sichuan dish of beef tripe and tendon sliced and tossed with oil and stock. "My favourite dish, in any culture, is necessity-driven and -born dishes using offcuts," Schwartz says.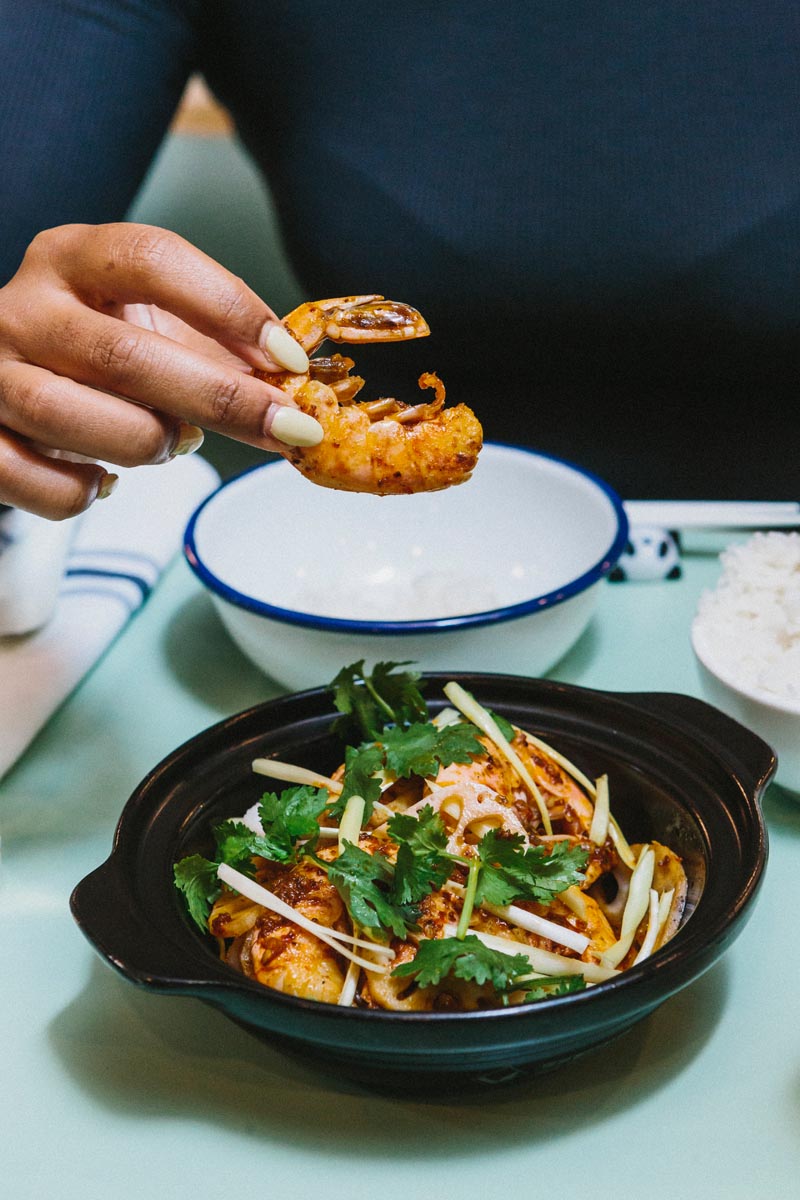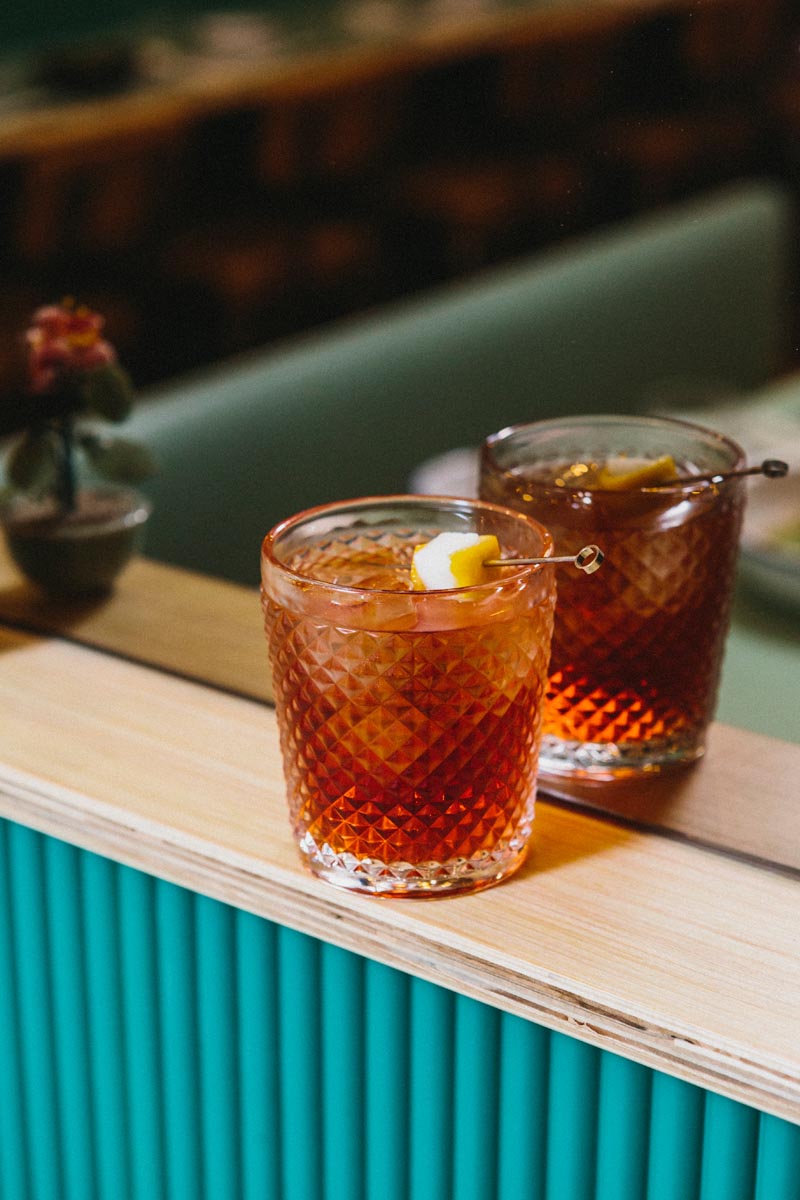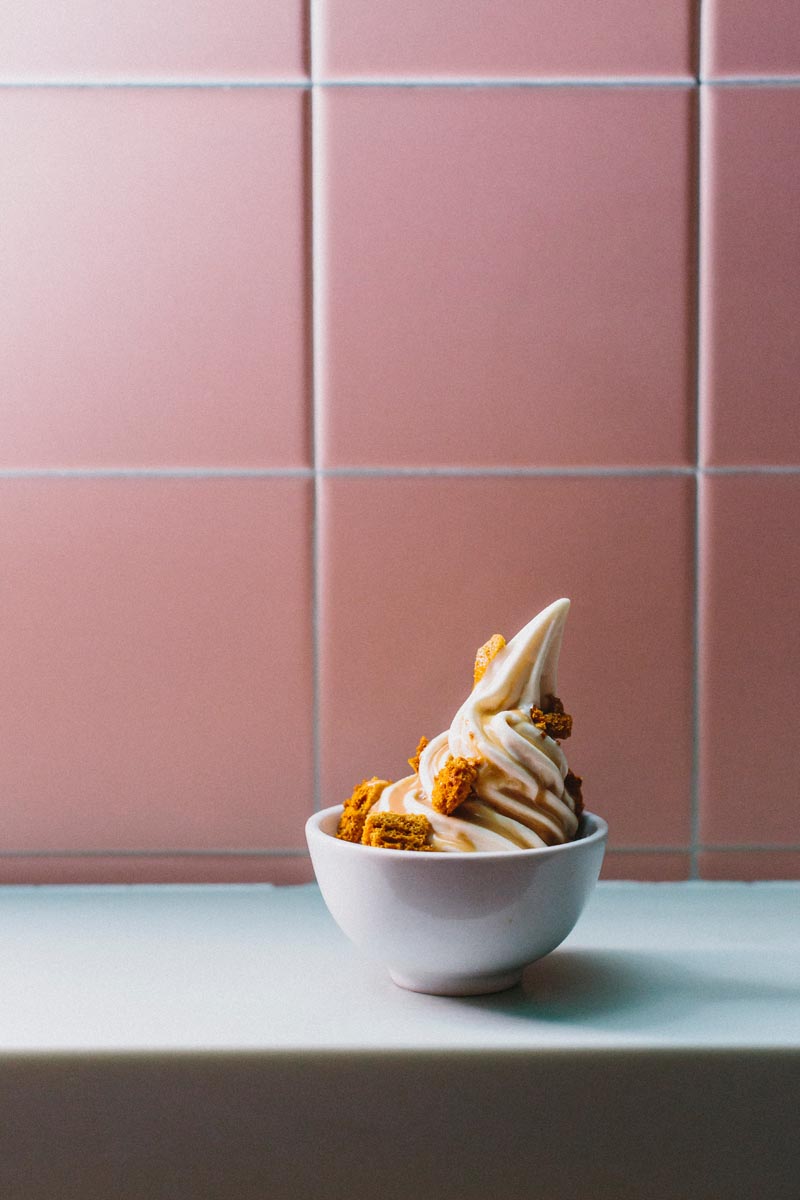 Simpl Things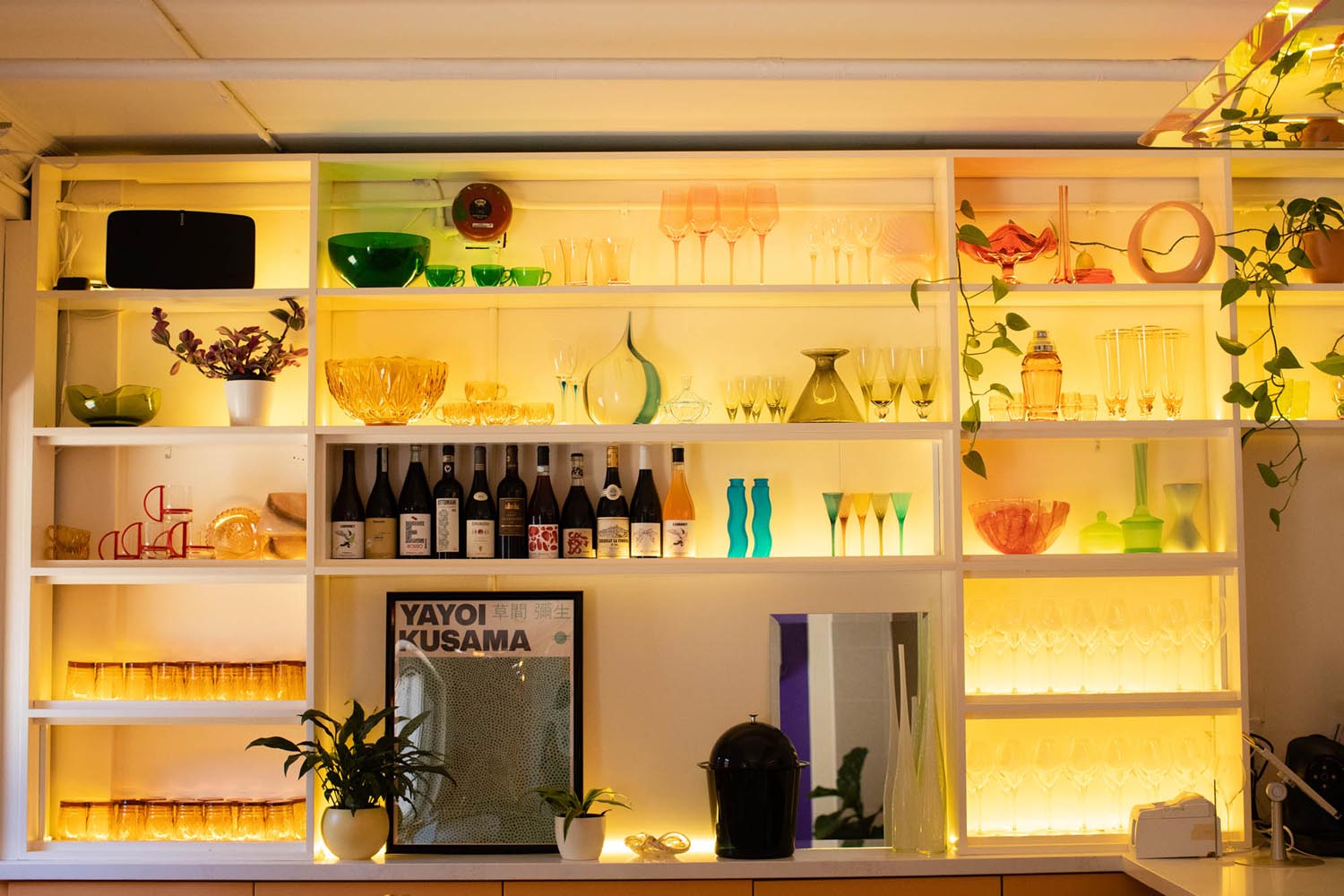 Over in the West End, hospitality and beverage expert Evelyn Chick has opened an all-day cocktail and snack bar in Parkdale with a cool retro aesthetic (think vintage Miami apartment). Simpl Things is Italian by day (with a menu of fresh pasta and sandwiches from chef Cody Wilkes of Pasta Cart), but at night the snack bar switches to Taiwanese street food from chef Betty Chia. Chia's menu of share plates features bold, punchy flavour combinations and textures—from the spicy chilled silken tofu topped with century egg crumble, garlic, ginger, gochujang, black vinegar, and chili oil to the Sichuan beef tartare on bone marrow, topped with salted duck yolk and served with fish crackling. While the cocktail menu is more spritz-focused during the day, come nighttime it features canned cocktails, classics with a twist, and a few signature spirit-forward options such as Purple Jungle, a cocktail made with Tromba blanco tequila, cachaça, ube, Select Aperitivo, and acidified pineapple.
As for why Asian cuisine is becoming more prominent in the city, Chick thinks living under lockdown may have helped shift palates. "People got the chance to try takeout the last few years, and they feel comfortable trying new flavours," she says, adding that Asian food is meant to be shared. When launching Simpl Things, Wilkes, Chia, and Chick felt their concept could work because, Chick says, "a ravioli is a dumpling, and a dumpling is a ravioli. They're wrapped similarly, just different ingredients." Simpl Things is also challenging the misconception that Asian food should be cheap. "Ingredients are sourced from the same place, mostly, whether it's an Italian or French meal, and it takes time to fold 100 dumplings," Chick notes. Pairing the two cuisines and pricing Chia's food the same, if not more, helps elevate it, she says. "It brings the food justice."