Moscot Arrives in Toronto
The New York–based family-run eyewear business finally opens its first Canadian boutique.
When Moscot, the New York–based eyewear brand, opened a retail location in Toronto late last year, it caught many by surprise. The store, on Yorkville's venerable Cumberland Street, opened just as the Omicron wave was ramping up, at a time when shopfronts across the city were sitting empty and others were struggling to get through the crucial holiday season. But the fourth and fifth generation of Moscots, Harvey and Zack, aren't fazed at all. In fact, they're understandably excited about this latest location, one of 18 globally.
"Retail will always be there, even though it's changing," Harvey says. "At the end of the day, nobody tells our story as well as we do. It's an authentic story. It's a New York story. It's an immigrant story. And it does resonate."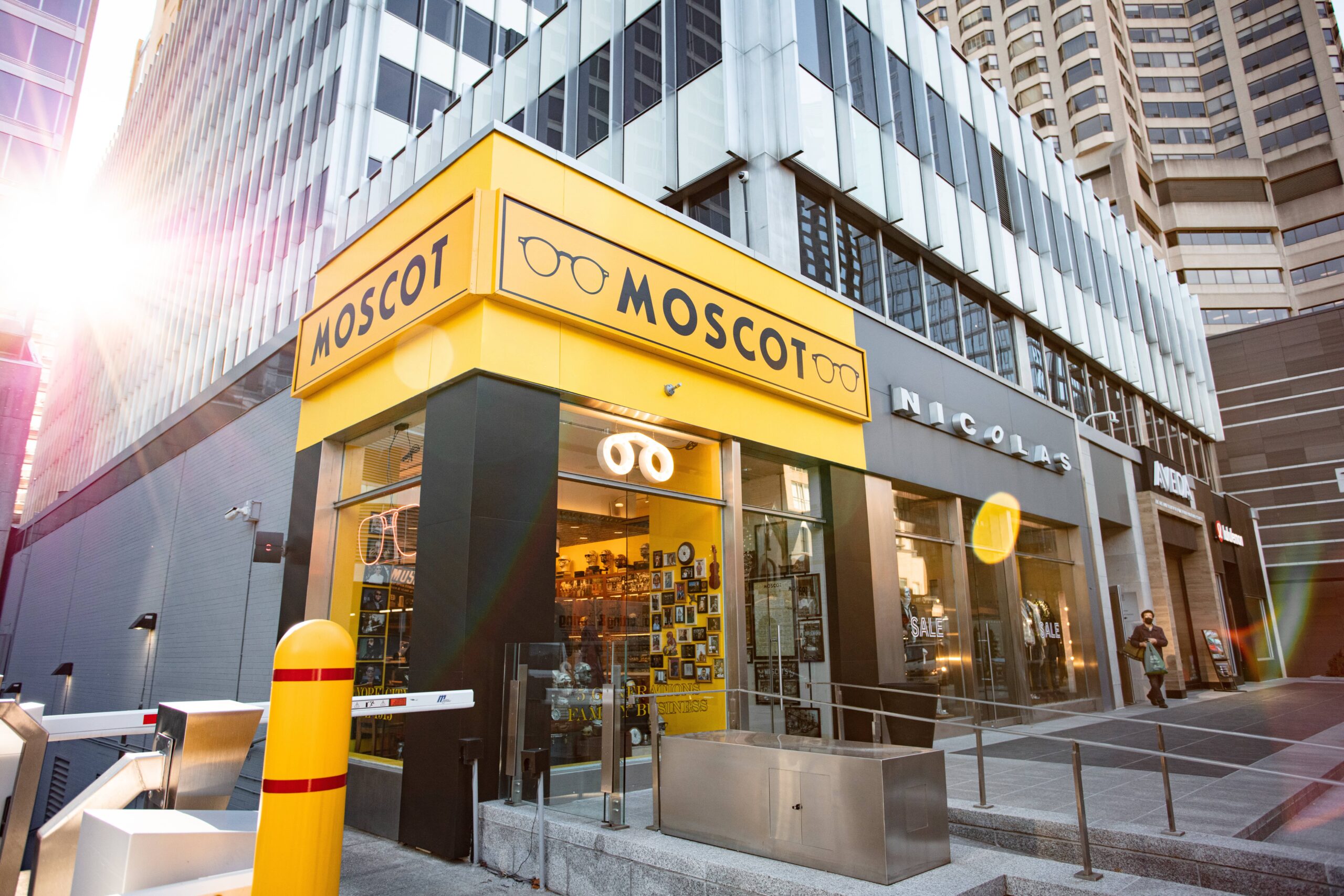 The Moscot story is on display everywhere in the new store, from the iconic yellow-and-black sign out front to the dozens of black-and-white photographs of New York's Lower East Side that line the walls. Combined with the tin ceiling and brick walls inside, it's an aesthetic callback to the brand's flagship at Orchard and Delancey, and an attempt to bring some of its signature downtown sensibility up north to its first Canadian location. But as Harvey and Zack maintain, the Moscot ethos goes far beyond a few photos and tchotchkes.
"Whenever people walk into our shop, they're basically speaking to an extension of my family," says Harvey, who, as CEO, still interviews almost every potential Moscot employee around the world. "The service levels must remain consistent. We like to dispense our expertise as opticians."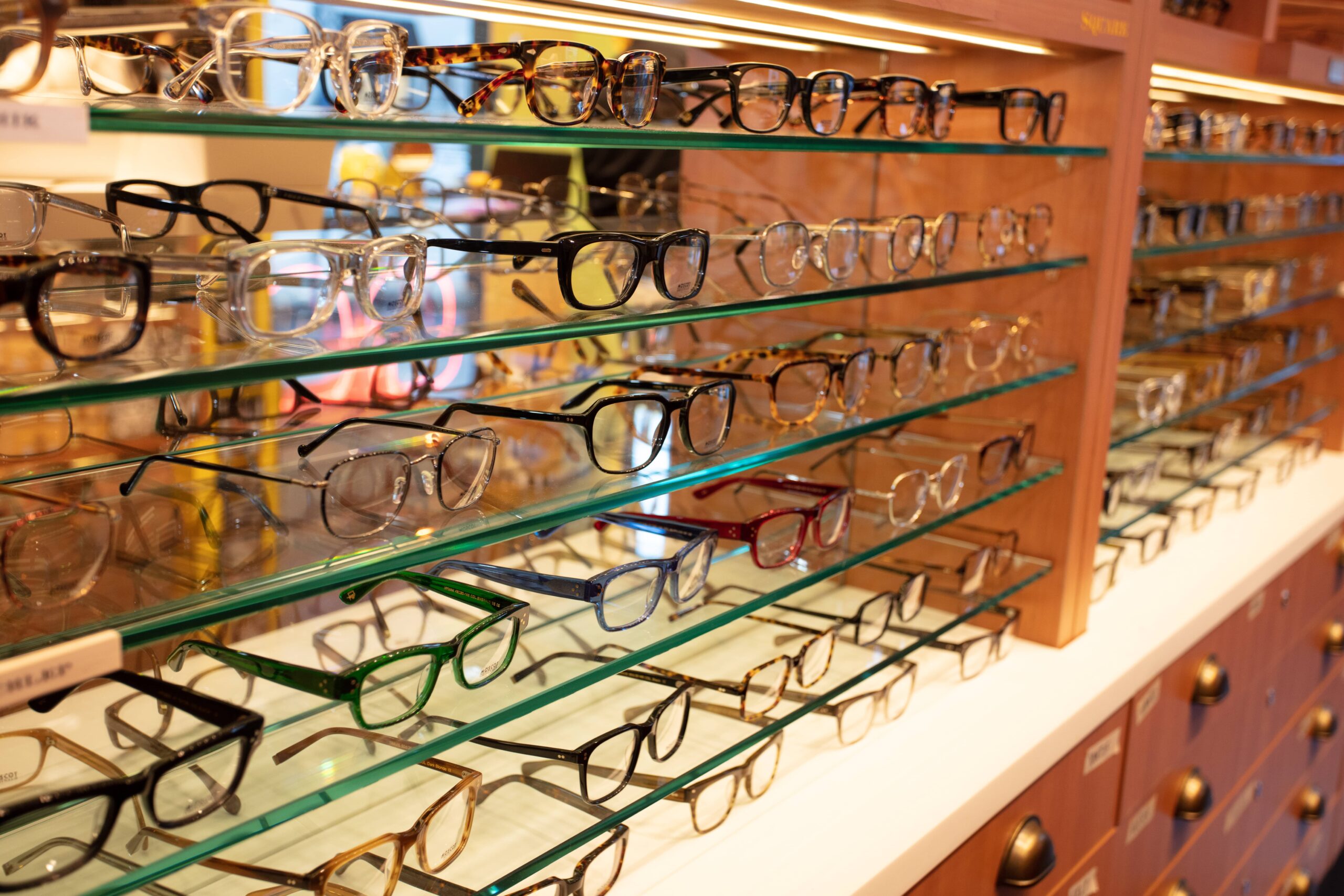 Moscot has been selling glasses for more than 100 years, starting in 1899 when Hyman Moscot, an Eastern European immigrant, began selling eyeglasses from a pushcart on the Lower East Side. Hyman eventually opened his first bricks-and-mortar store in 1915 and brought his family into the business. Since then, the brand has grown to become an understated icon of American cool, appearing in fashion spreads and on celebrity faces (devotees include Andy Warhol, Jeff Goldblum, and Jake Gyllenhaal, among others).
What's more impressive, though, is how Moscot has stayed so true to its roots. The brand has been run not just by five generations of fathers and sons, but four of those generations have all been practising opticians. Zack is the first Moscot in the business not to have an optical pedigree. Instead, he trained as a product designer and is the person responsible for some of the brand's latest styles and its continued digital innovation.
"We'll continue servicing our Lemtosh lovers, and we'll offer them in fun new colours and sizes, whatever floats their boat," Zack says. "And if we can get them into another frame too to spice up their eyewear wardrobe, that excites me."
The full breadth of Moscot's collection is on display at the new Toronto store, which means there's ample opportunity to find a pair that really makes a statement.
"It's funny because a lot of people maybe stopped buying formal clothing because they didn't have to go to the office, but eyewear is the only accessory you can really show off when you're on a Zoom," Zack says. "People can make a fashion statement without putting a suit on."
With that in mind, there's also an argument that the new store isn't really as radical as it seems. The Moscots know their market, and their fanbase, and there's clearly a big one here in Toronto. The only real question is why it took so long for the brand to make it up north.