Moose Knuckles Teams Up With Post Malone for a Unique Gender-Neutral Capsule Collection
For the rebellious spirit.
Bold and distinctive—two words that come to mind when describing the style of global superstar Post Malone, whose real name is Austin Richard Post. His individuality and genre-defying sound makes him a beacon of self-expression. Canadian luxury outerwear brand Moose Knuckles has teamed up with Post Malone to design a 10-piece gender neutral capsule collection that celebrates the artist's creativity and fearless spirit. What has been over a year in the making, is now available to the public.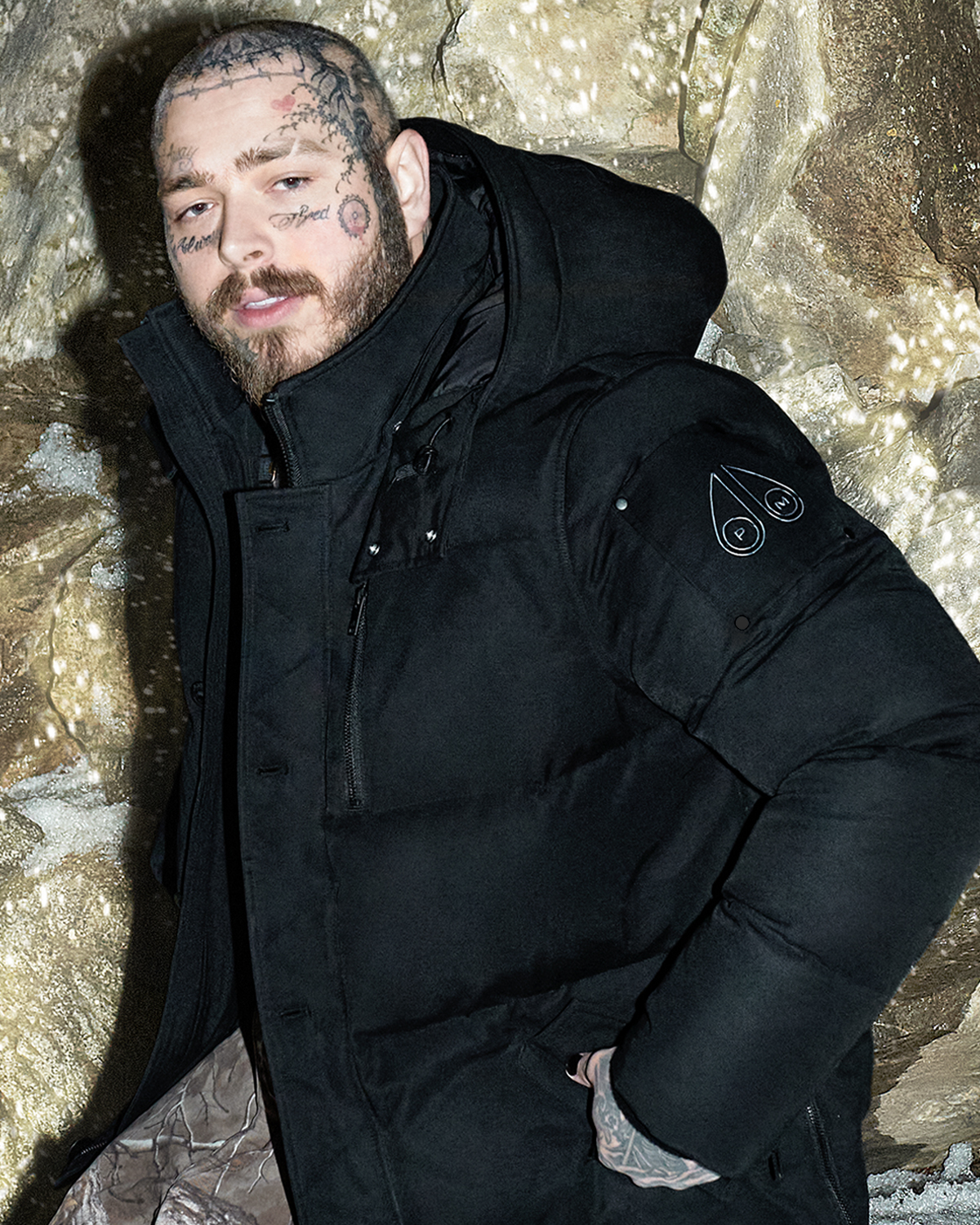 Shot on a winter night at a mountainside compound in Utah, the campaign is a luxurious representation of survivalist dressing. "This partnership with Moose Knuckles felt super organic from the beginning. The collection is about celebrating and doing things your own way based on your natural instincts," Post says. Judging by the pieces in this collection, experimentation was clearly part of the fun. The iconic Moose Knuckles 3Q jacket silhouette is adorned with a custom camouflage print in black and golden-yellow—one of Realtree's™ photo-realistic camo prints.
"Moose Knuckles' collaboration with Post Malone was inspired by the fearless spirit we've all come to know and love about him," says Tu Ly, vice-president of design at Moose Knuckles. "He's a master collaborator in music, and the same can be said for fashion. He's a true visionary and was very involved throughout every step of the process."