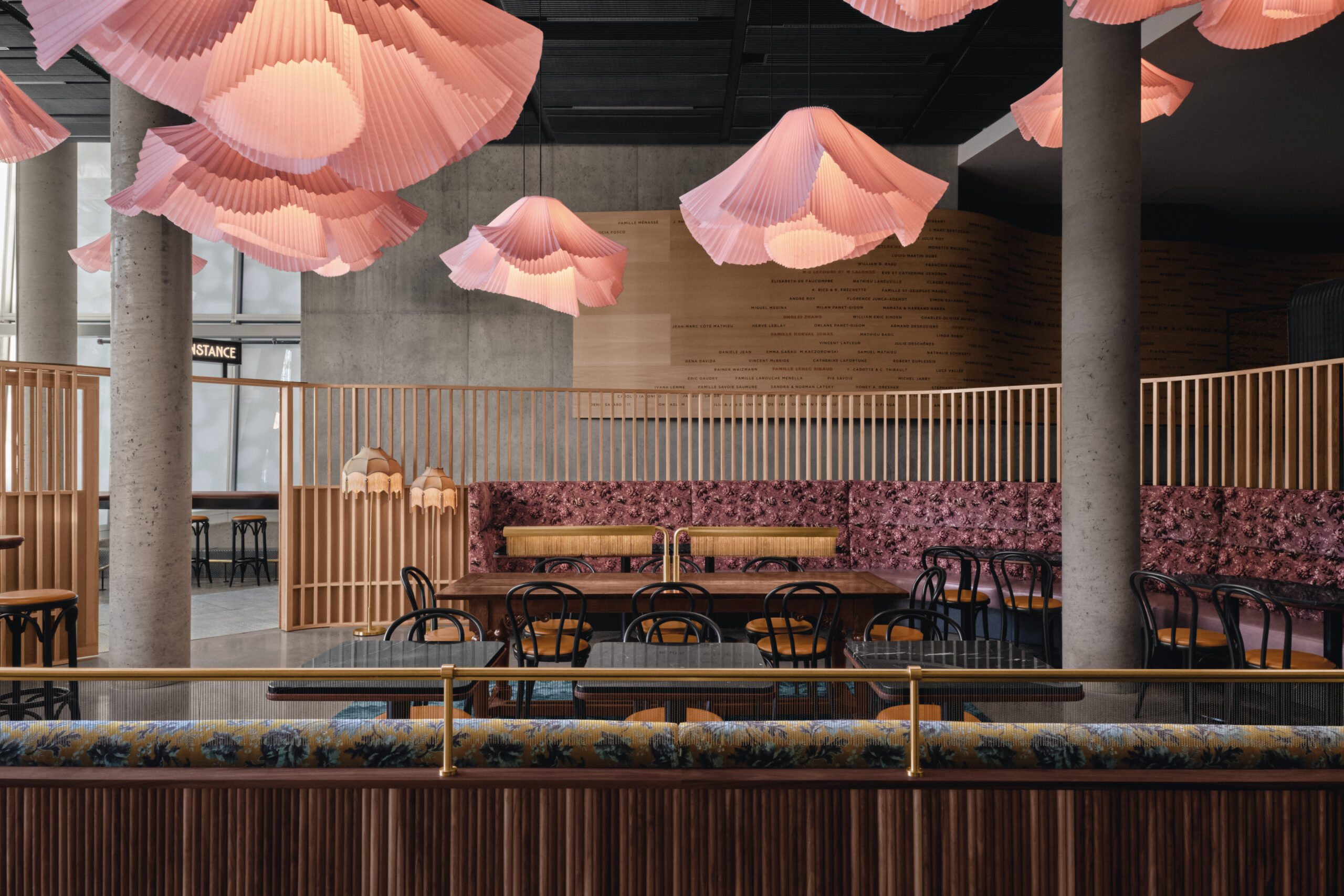 Montreal's Whimsical Café Constance
The café in the lobby of Montreal's Wilder Building attracts passersby with its whimsy. The ceiling is adorned with floating pink tutus, and the tables are topped with tassel-fringed lamps. The fantastic space is the latest addition to a building that started life as something quite quotidian.
When it was built in 1918, the Wilder was a brick-faced furniture factory. Almost a century later, in 2017, it was converted into a modern space, nearly perfect for its tenants: four of Montreal's best dance companies, including Les Grands Ballets Canadiens de Montréal.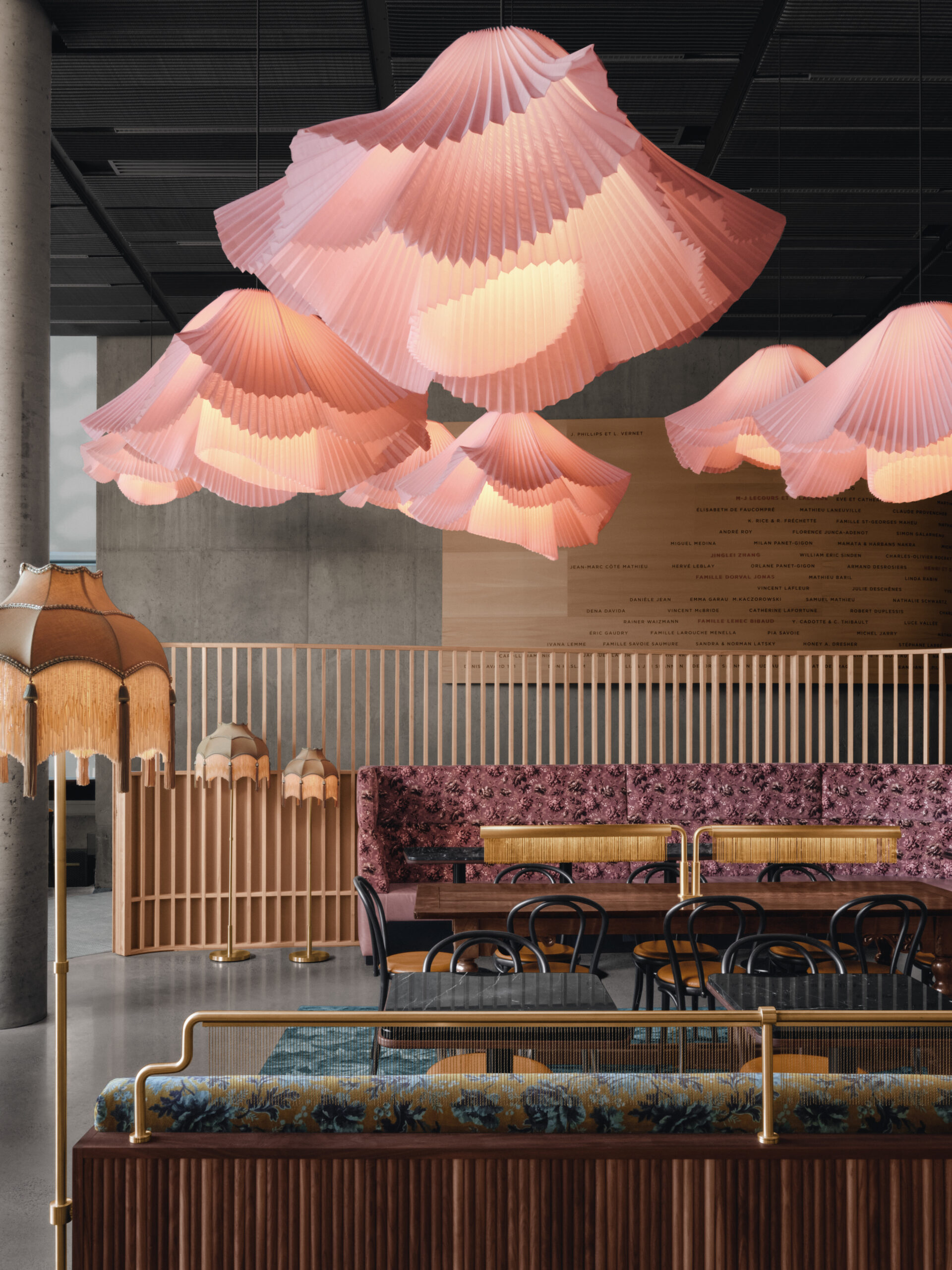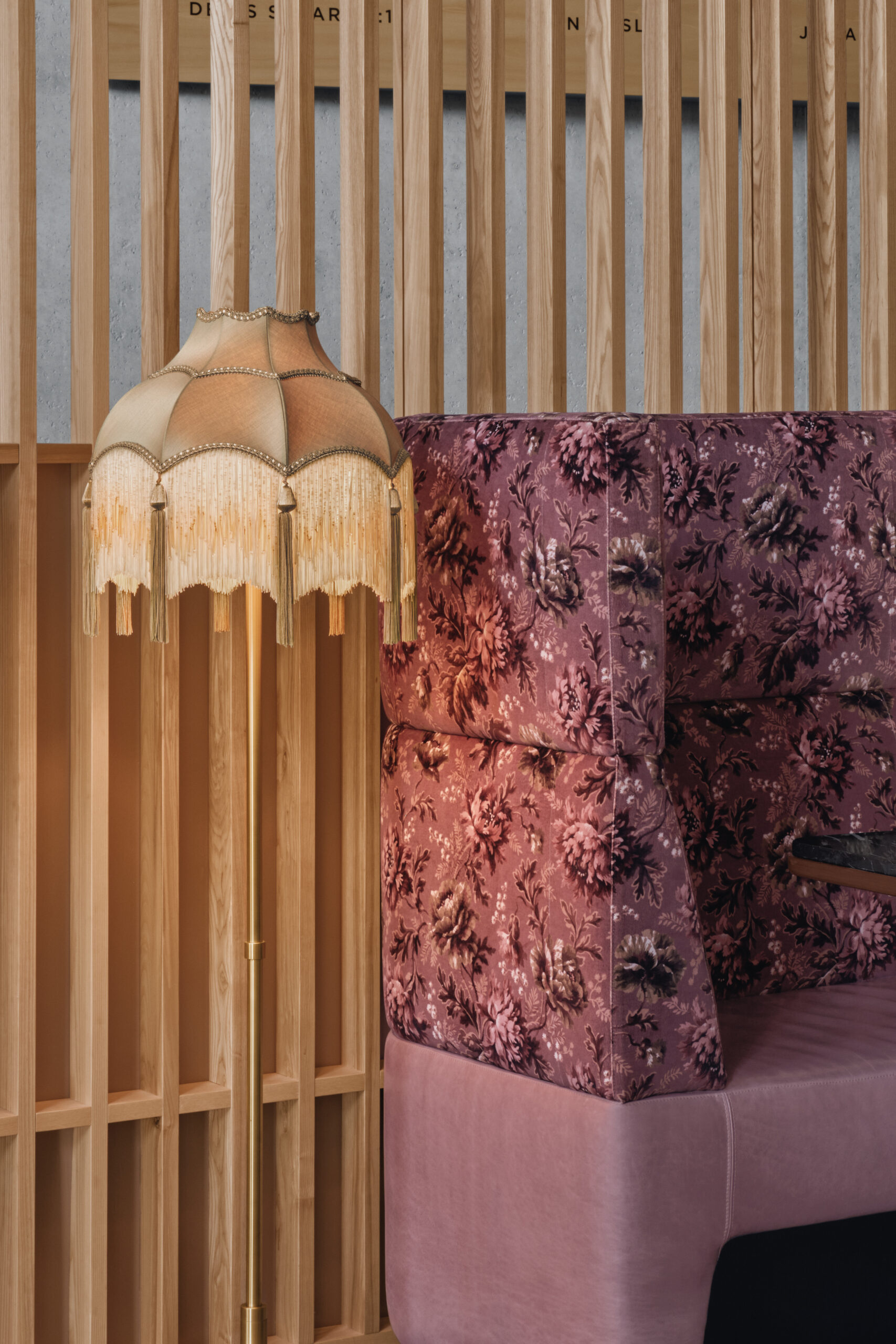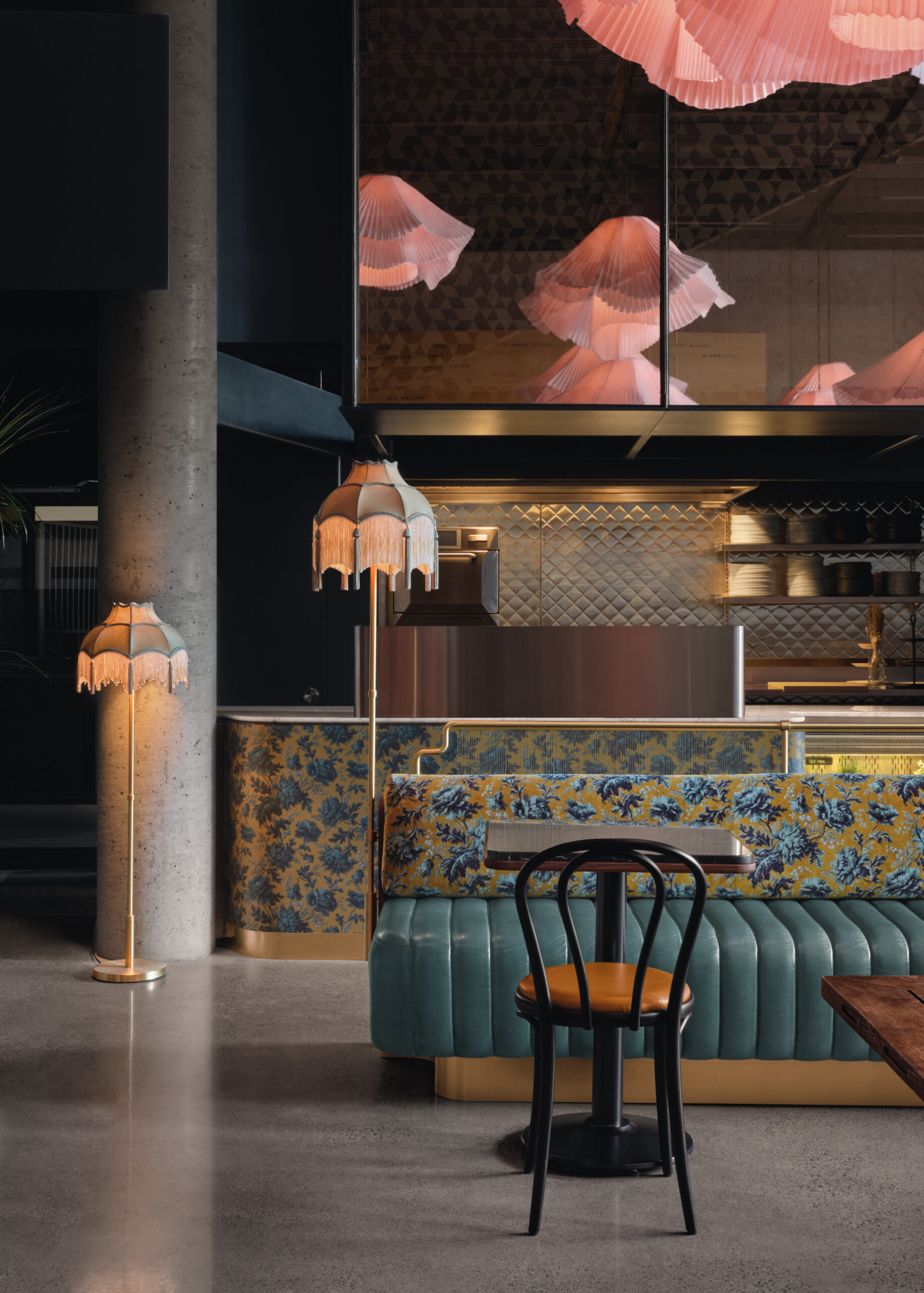 Nearly perfect wasn't good enough for Constance Pathy, the former president of Les Grands Ballets Canadiens de Montréal. Pathy personally donated $13 million for the company to move into the Wilder but she felt it had something missing. Some of the walls were spare, bare concrete. Expanses of glass brought lots of light into the studios but little creativity.
A close friend, Lesley Chesterman, a long-time restaurant critic and cookbook author, suggested Pathy reach out to interior designer Zébulon Perron. Chesterman felt that Perron, the hand behind many of her favourite dining rooms, could design a café to enliven an otherwise plain section in the lobby.
"I was inspired by the theatricality of dance and wanted to use that to contrast the austere surrounds," Perron says. To do so, he took inspiration from backstage at the ballet—a mix of prop room and dressing room. Bright fabrics, Victorian-style furniture, a line of mirror bulbs above the coffee counter, and tutus hanging from the ceiling all add to the sense of whimsy. "The tutus are supposed to look like stop-motion photography, each freeze-framing an instant of the motion of a ballerina moving up and down," Perron says.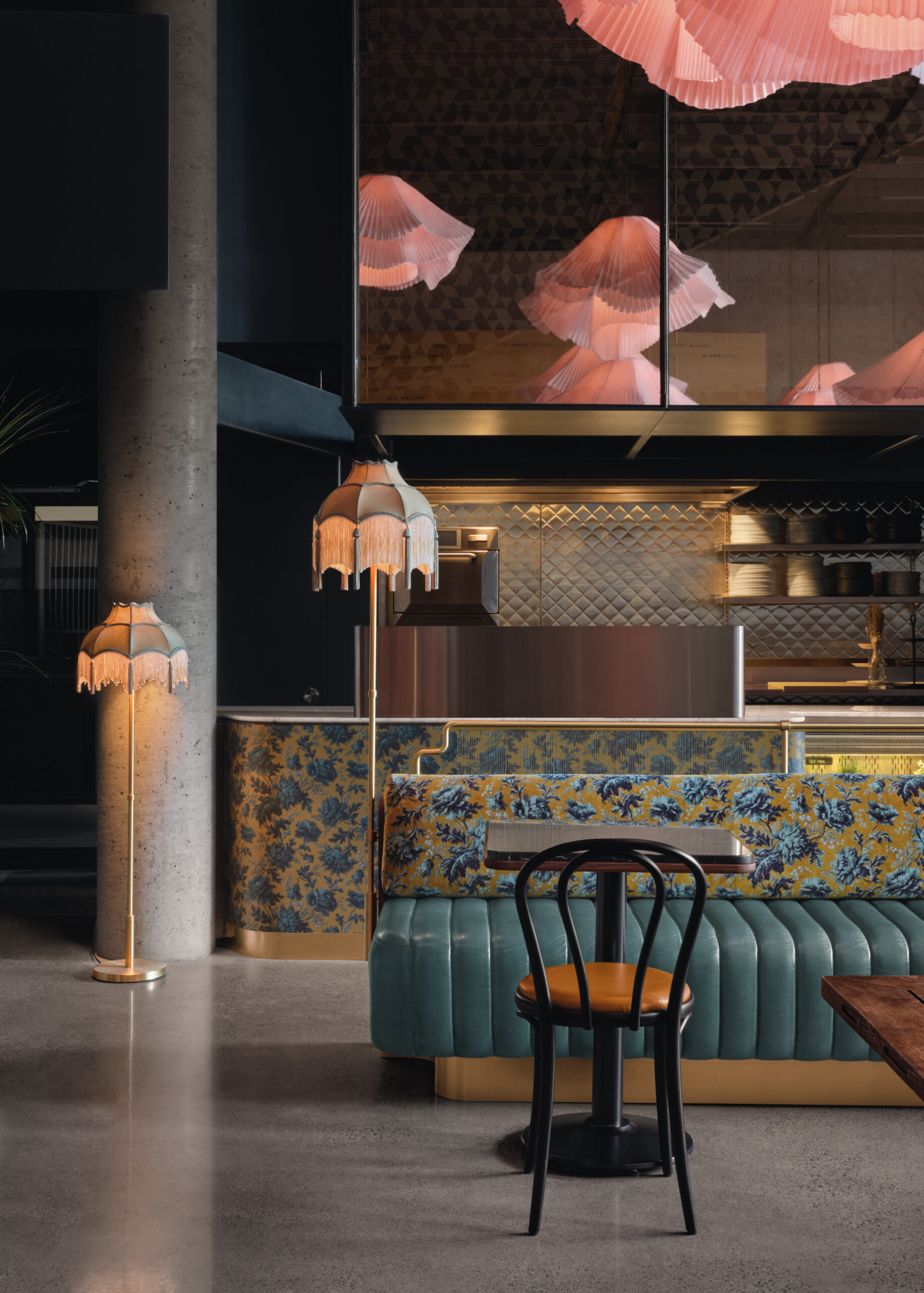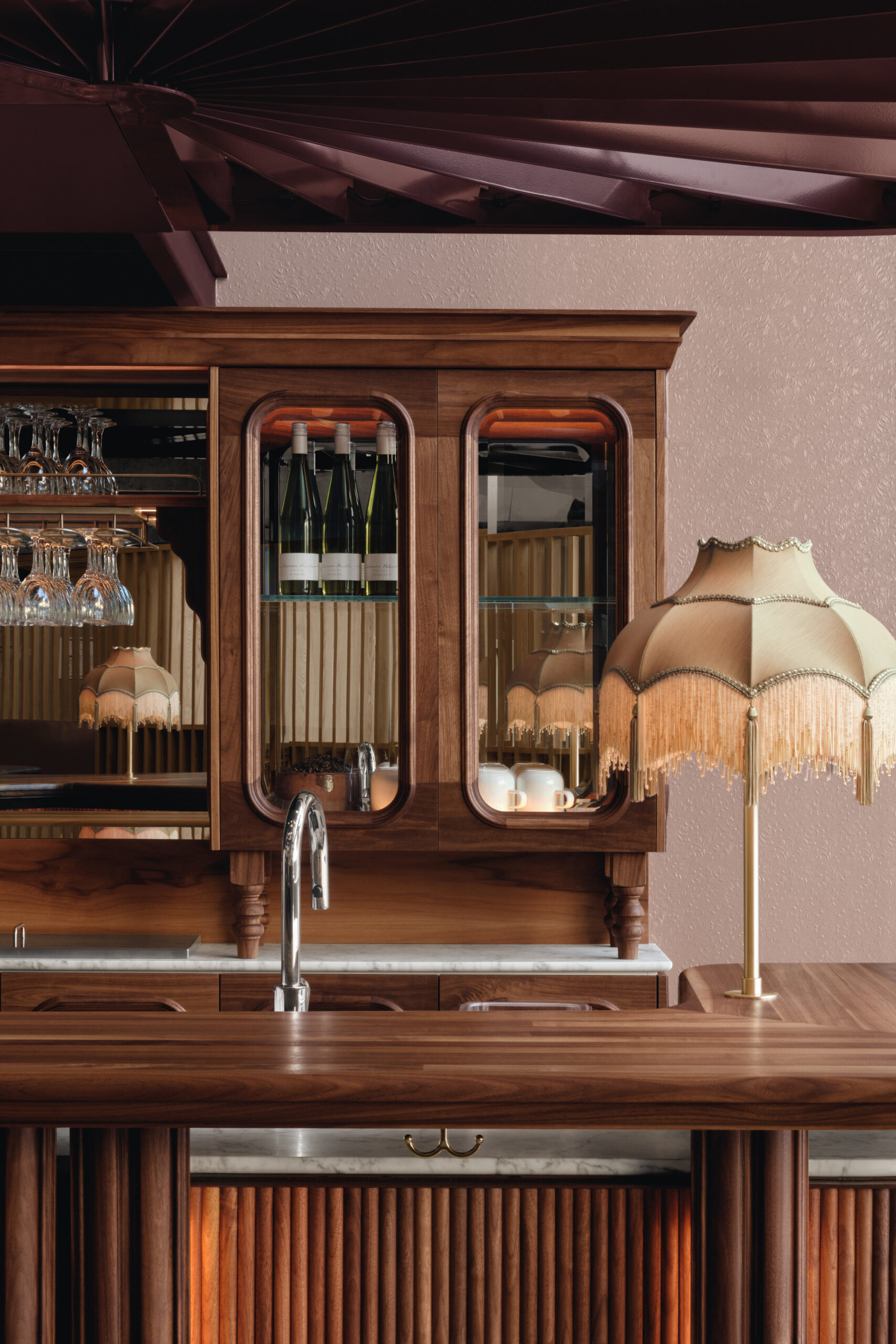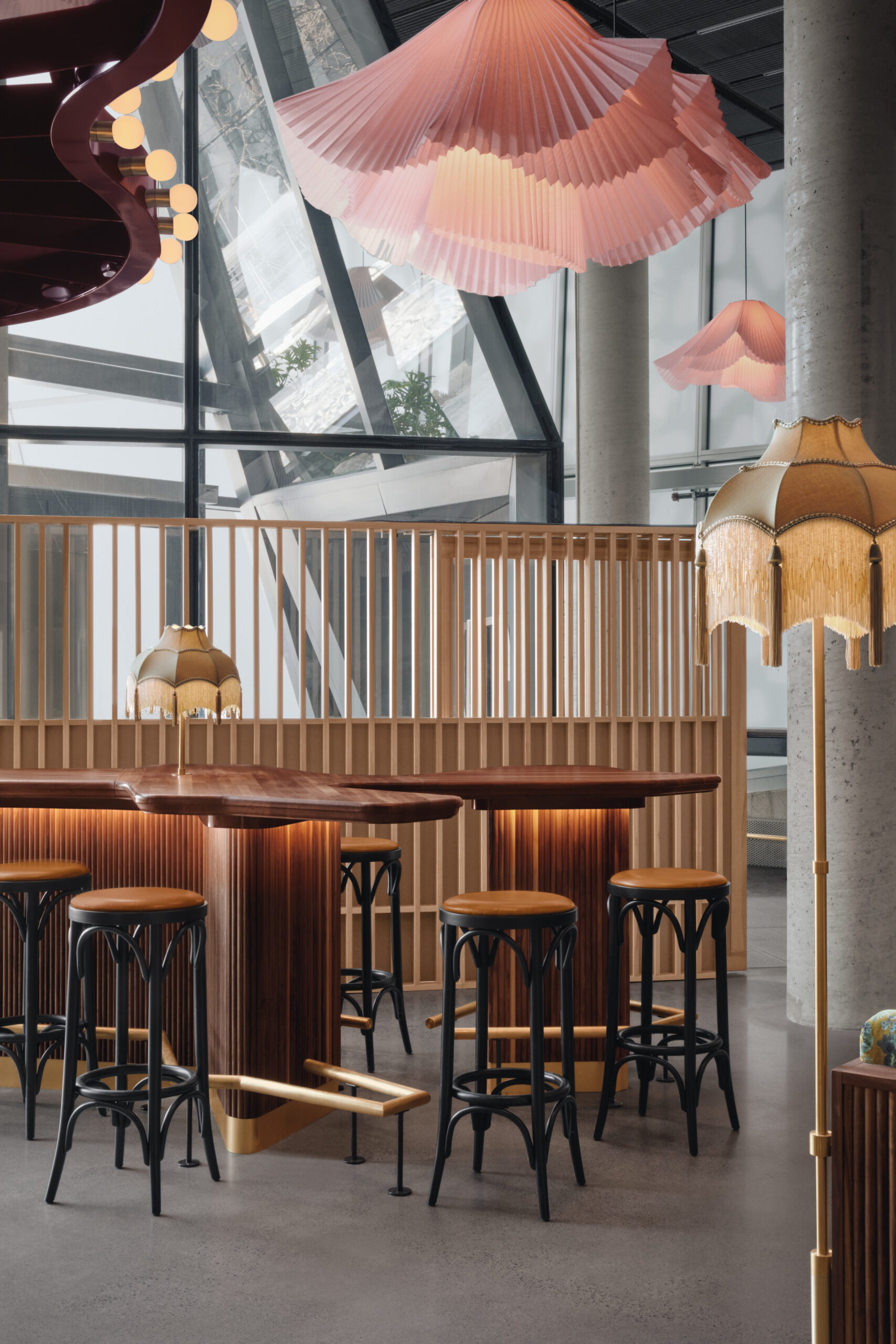 The café, named Constance in honour of Pathy, is a flight of fancy, but the materials are robust. The coffee counter is solid walnut, much of the metal is brass, and many seats are upholstered in durable leather. "We wanted to create a sense of magic," Perron says. "We didn't want to give the impression that it could all just vanish into thin air."
Photography by Alex Lesage.