Medieval Africa takes the spotlight at Toronto's Aga Khan Museum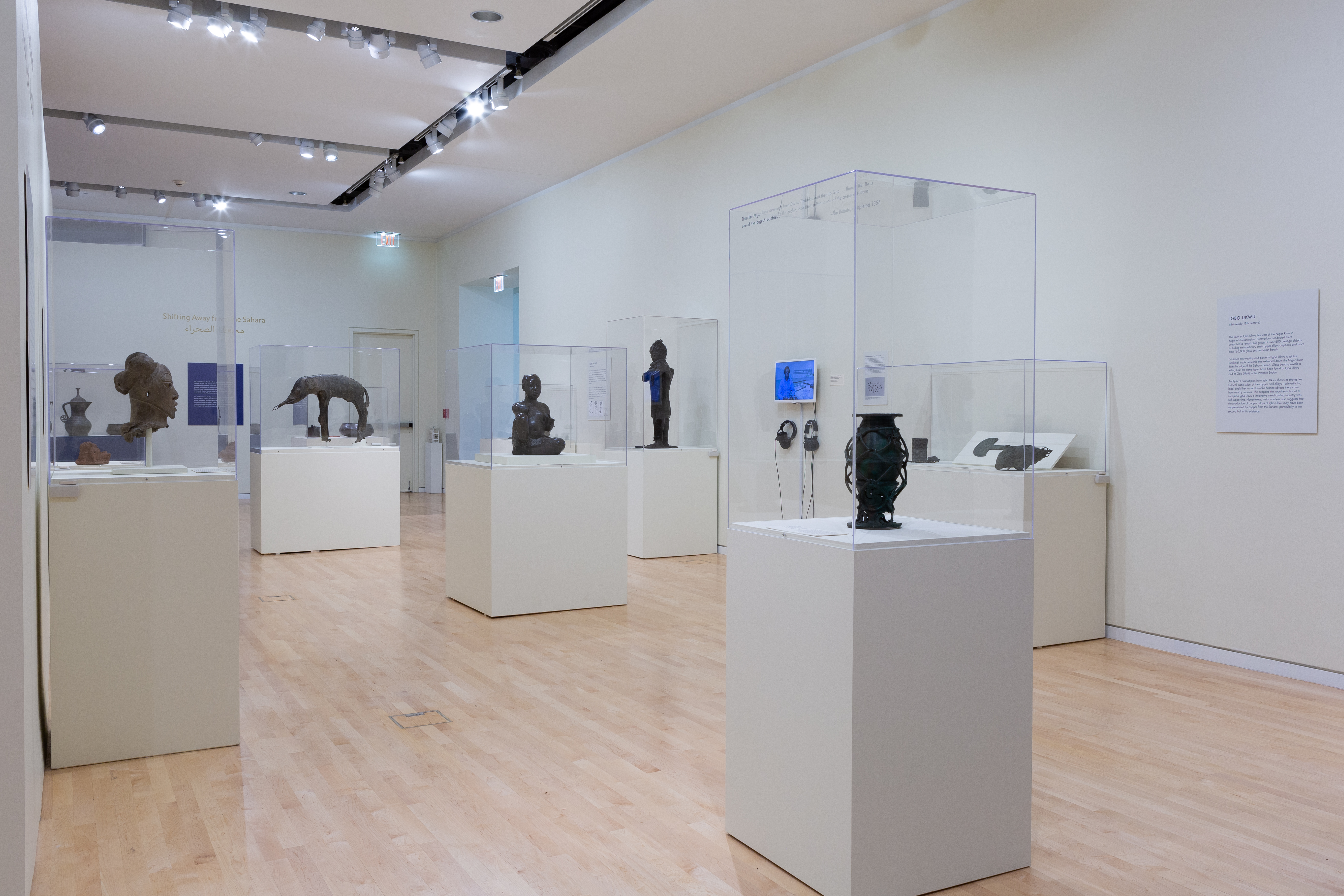 Little in life can be recounted simply; unravelling the past—separating the various strands that form the fabric of history—is no easy business. It is always far simpler to look at the surface of things than to dive deep. But increasingly, scholars and institutions are opting to question accepted narratives, or at least offer more fully faceted accounts of where we've been. Caravans of Gold, Fragments in Time, on view at the Aga Khan Museum in Toronto from September 21 through February 23, 2020, takes a multipronged approach to examining the cultural and commercial vitality of West Africa and its role in defining globalism at the time.
Organized by the Block Museum at Northwestern University in Evanston, Illinois home to the first African Studies program in the U.S., the exhibition showcases six centuries of artwork and artifacts from Africa, Europe, and the Middle East, and includes terracotta sculptures from Mali, Nigerian copper, and gold coins from Morocco. The exhibition was curated by Kathleen Bickford Berzock, associate director of curatorial affairs at the Block, who travelled through Africa, the U.K., and the U.S. to confer with scholars in multiple disciplines and explore the various collections that would give shape to the exhibition. Combining art and artifacts, aesthetics and archaeology, Caravans of Gold reveals the geographic reach of African trade and the early inroads made by other cultures into African societies. "For instance," notes Berzock, "a small piece of porcelain excavated at the site of Tadmekka in Mali stands on a delicate mount. Next to it is a small piece of silk. Material analysis tells us that these fragments originated in central China." Similarly, visitors will see Gothic statues from Europe carved from the tusks of West African savannah elephants and a copper figurative sculpture from Nigeria whose material is believed to have been sourced from the Alps.
"One of the most exciting aspects of the project has been to work with archaeologists and institutions in Mali, Morocco, and Nigeria, who are excavating sites and preserving their countries' cultural heritages," shares Berzock. "It's important for us to foreground the work being done in these countries, to disseminate that work, and to support the protection and preservation of these materials. This is the first exhibition to tell the story of medieval West Africa using the material remains of that time and place as the starting point."
_________
Never miss a story. Sign up for NUVO's weekly newsletter here.