Knitwear Inspired by the Timeless Nature of Viennese Modernist Design
Chic sweaters will never go out of style, but the process of crafting our cozy knits is quickly evolving for the better. Olbrich Knitwear, a Montreal brand producing 3D knit garments is focused on integrating sustainability into every step of its production process. "It's not enough to simply use eco-conscious materials," founder Rebecca Lemire says.  "It's important to think about all aspects of clothing production, from the manufacturing itself, to the way in which the product is delivered to the consumer."
Named after the modernist architect, Joseph Maria Olbrich, the brand has become a strong voice in the sustainability conversation surrounding Canada's fashion industry, leading the long overdue shift to digital production methods utilizing 3D knitting machines.
"Traditional knitwear wastes approximately 35 per cent of yarn because each section is cut from a larger piece, then sewn together to construct the final product," Lemire says. "3D knitwear is created in one seamless piece from one single strand of yarn, which means 100 per cent of the yarn goes directly into the garment."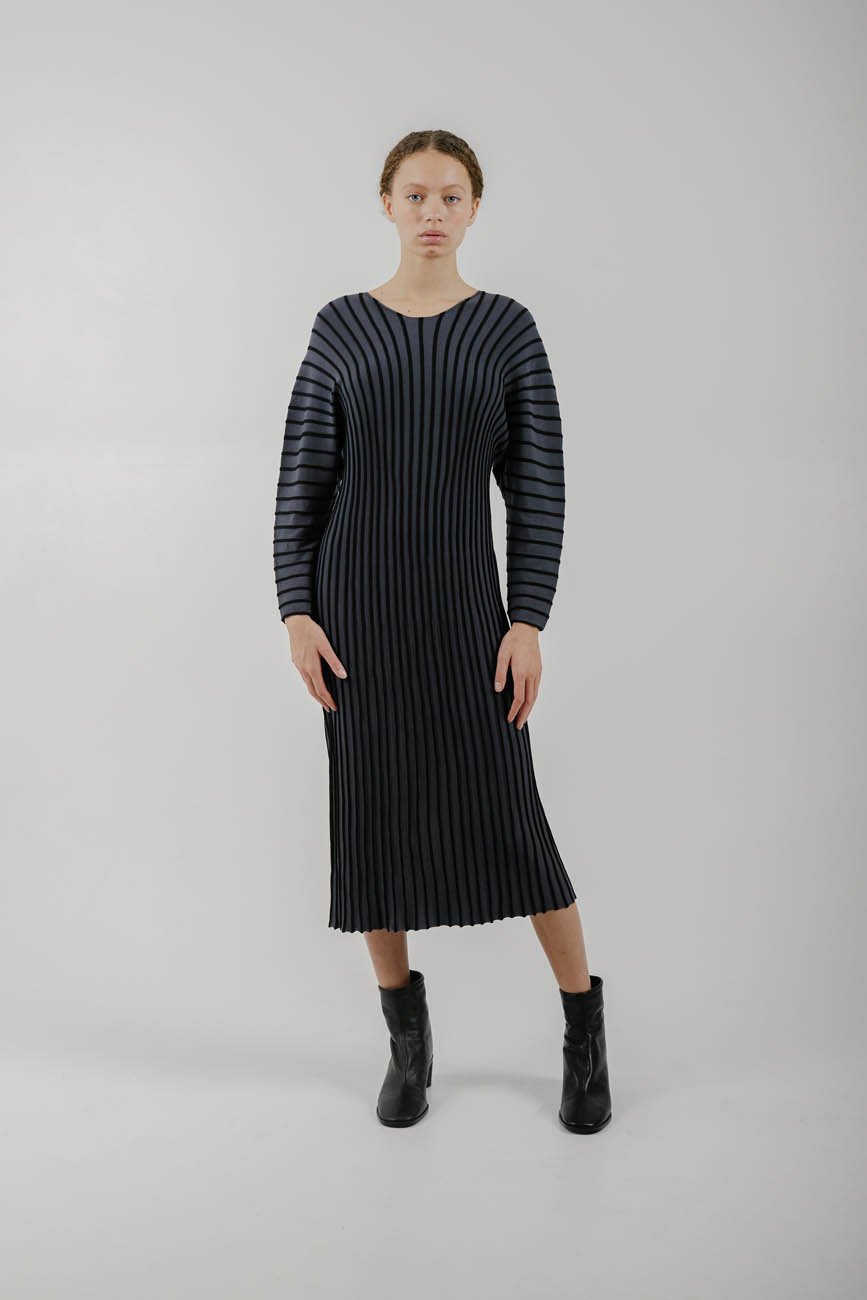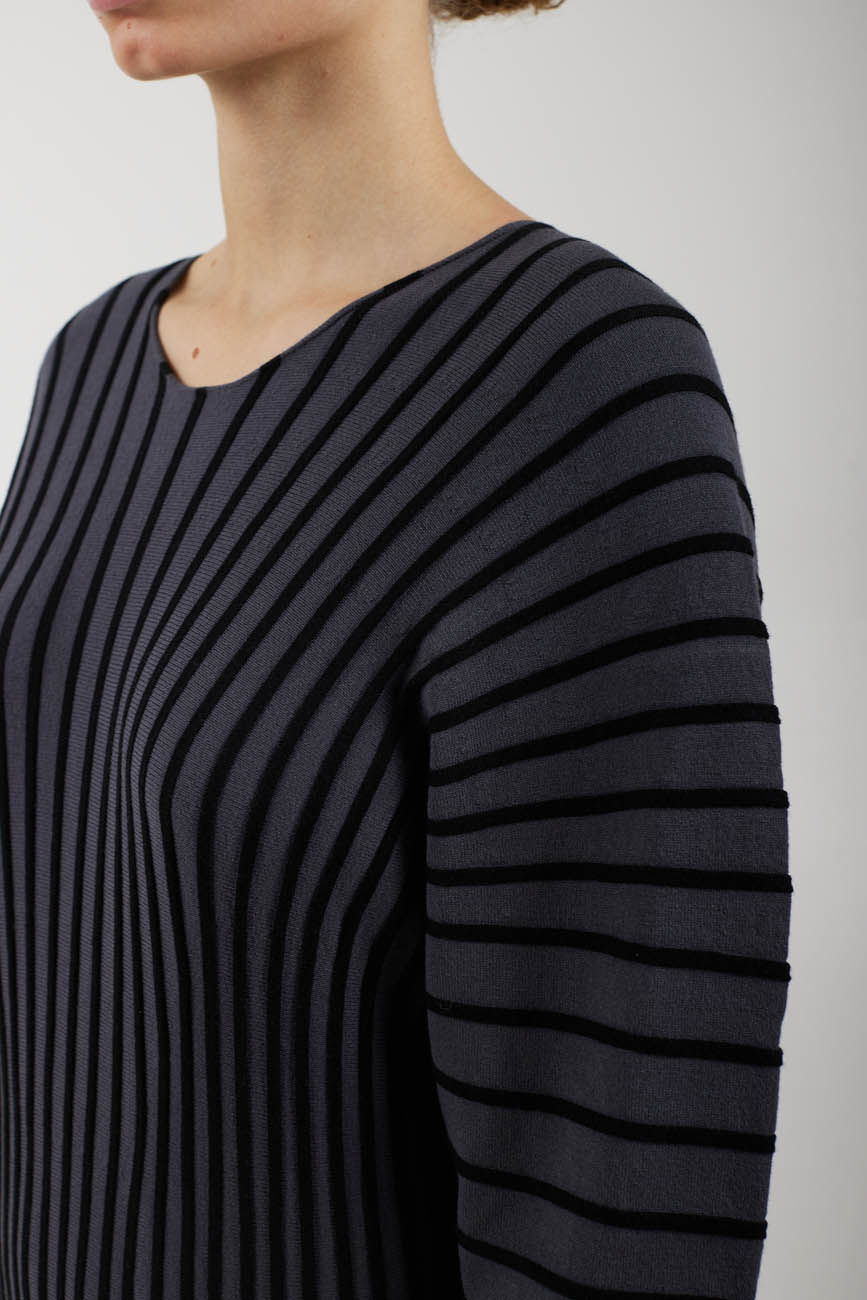 This method not only produces zero textile waste, but the rapid speed at which their machines operate allows them to produce clothing on demand, reducing inventory waste from overproducing, saving energy by shortening the supply chain, and limiting their overall carbon footprint.
Additionally, Lemire mentions that pieces made without seams "can contour more accurately to the body and provide a better individual overall fit," allowing the knitwear to work for many different body types. "A great example of the unique nature of 3D knitwear is our Emilie dress," she says. "We used a single vertical knit that carries from the body of the dress through to the arms, which makes it an especially flattering wardrobe staple."
Lemire had always been interested in fashion design, but held back due to her reservations regarding the ethics of the fashion industry. "This was around 2010 at the height of the 'fast fashion era'" As the industry began to gain ethical awareness, she was prompted to leave her doctoral studies to pursue a career in fashion design. In her classes, she discovered 3D knitwear and was instantly intrigued by its sustainable capabilities.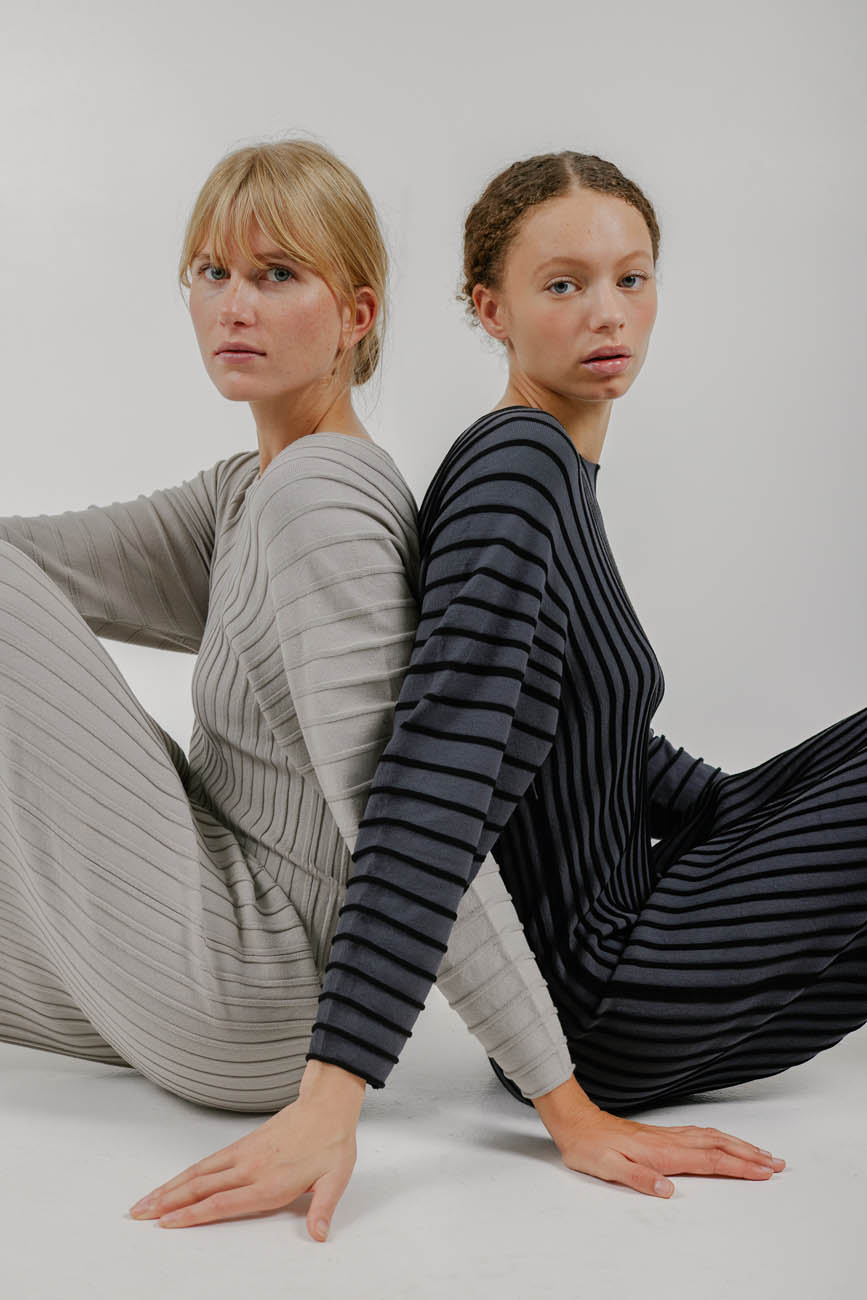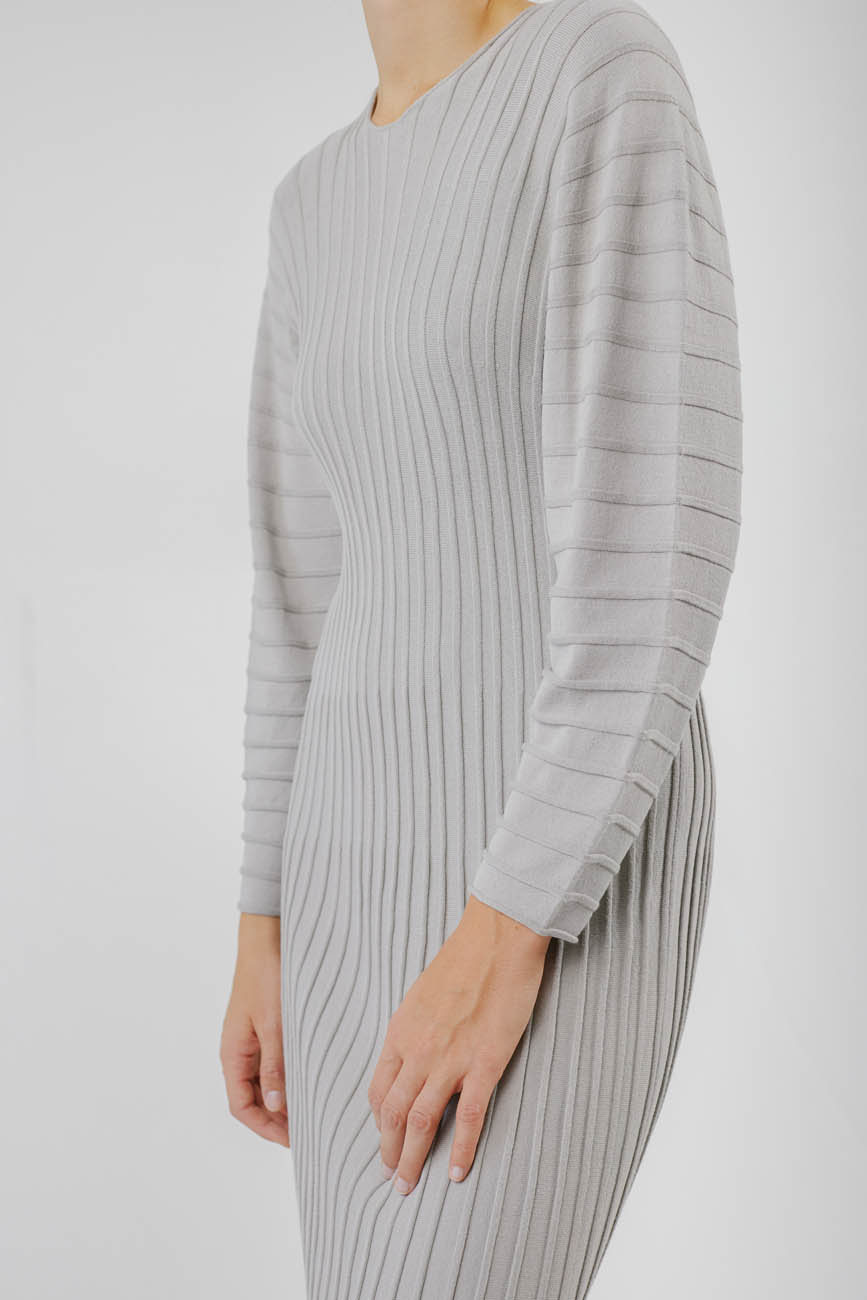 "I started doing more research and when I came across a manufacturer not far from Montreal, I just knew I had to do something," she says. "Fashion brands don't often ask the consumer to think about how their product is made—if anything, they downplay this aspect—so we want to be a leader in shifting the overall mindset around clothing."
Olbrich's first collection features a selection of staple knit sweaters, tops, dresses, and bottoms in neutral colours using a mix of Egyptian cotton, merino wool, Scottish cashmere, and eco-viscose.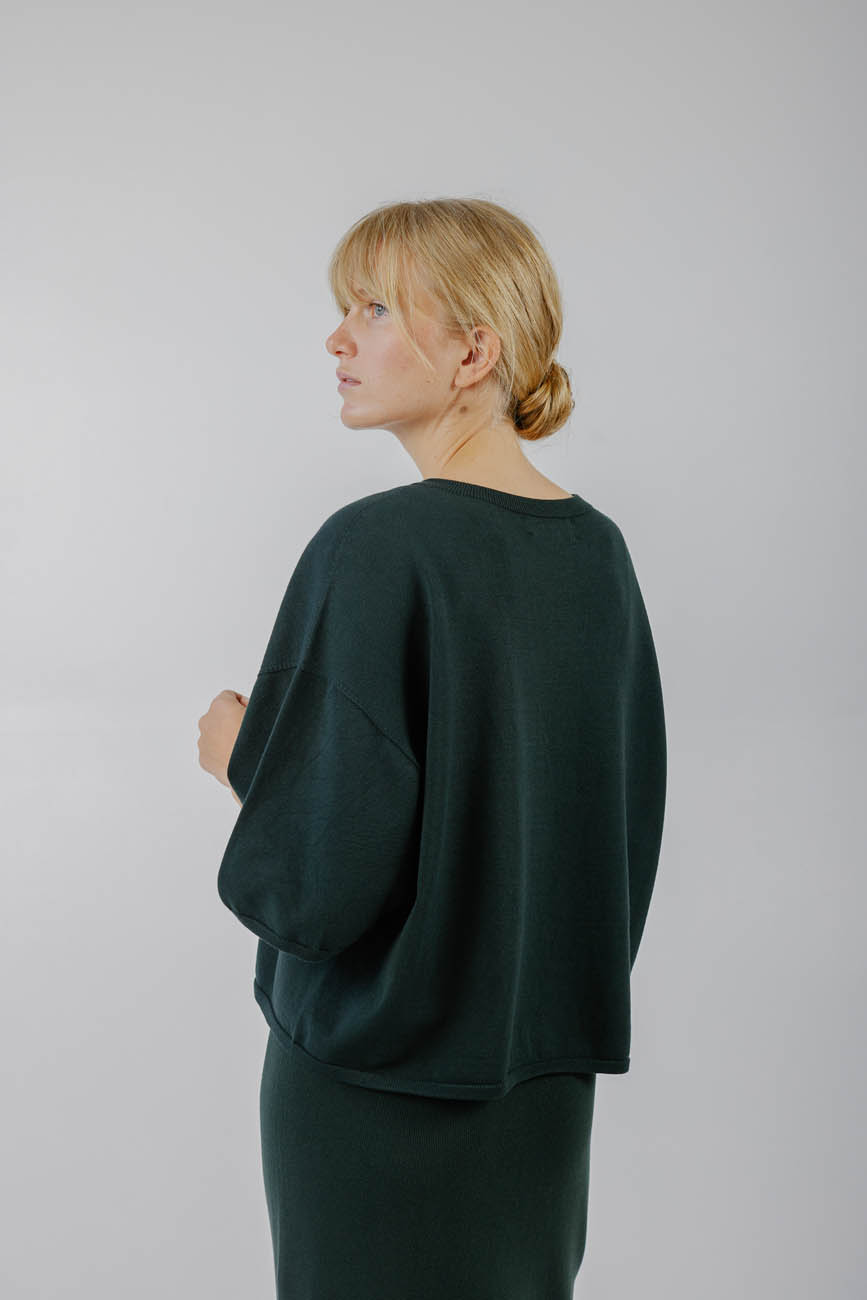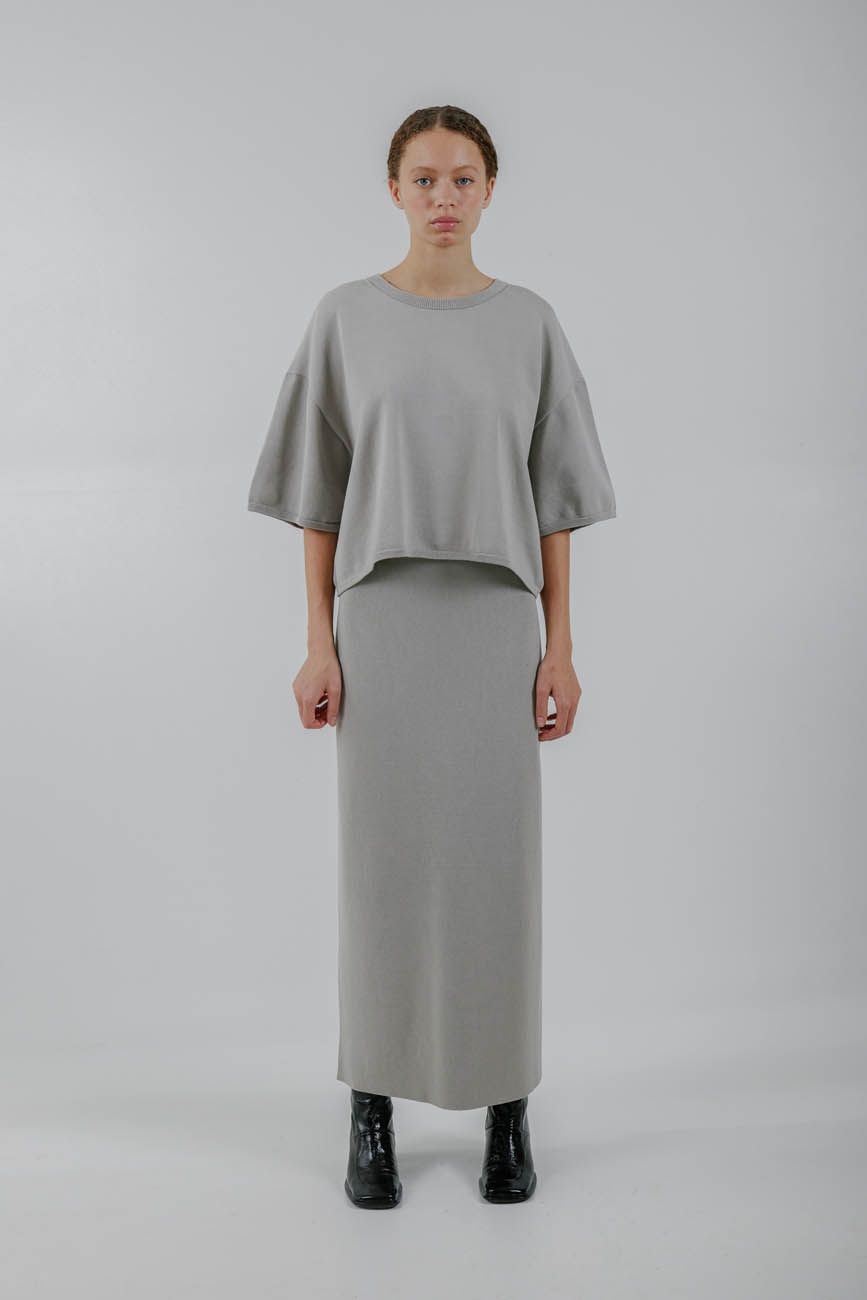 With a clean, modern aesthetic, Lemire's designs are inspired by her love of history—particularly Viennese modernism. "The furniture and architecture designed during this time had clean, graphic lines and much of it looks like it could have been created yesterday," she says. "I try to bring this same kind of timelessness to my clothing designs. When a garment is designed in this way, it will look good across trends and seasons, and ultimately last longer in your wardrobe."
Photography by Alexa Mazzarello.