Designer Spotlight: Karin Bohn, Canada's Next Celebrity Designer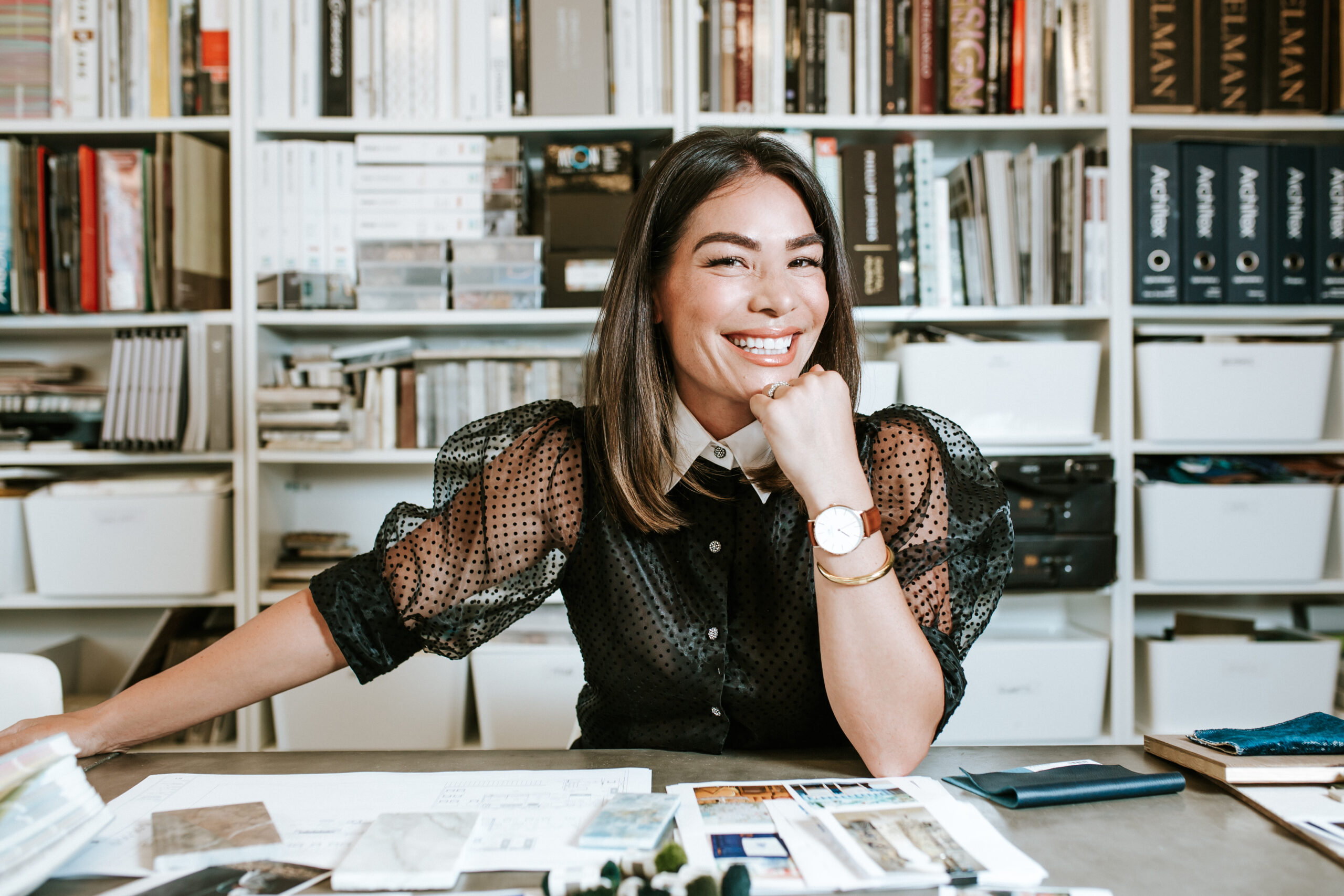 "I was always going to have my own business—it wasn't a matter of if I was going to do it, it was just more a matter of when," says Vancouver-based interior designer Karin Bohn, who, on top of having her own acclaimed design studio House of Bohn, is now one of the stars of Netflix's Restaurants on the Edge.
Her story stands as an inspiration for those trying to navigate the world of design in a time of digital proliferation. Her confidence is apparent—even through the phone—as she speaks of the founding of her business in 2009 and lifelong commitment to the materialization of her dreams.
Bohn got her start in other Vancouver design firms before setting off on her own, following the entrepreneurial spirit and love of construction that she traces back to hustling candy bars in elementary school and watching her father build things in his workshop. This integration of experience into practice is key to Bohn's new show as well—more on that in a bit.
Initially focusing on restaurant redesign, she says that her firm is "really keen on partnering with people who really want design to be a part of their brand." House of Bohn's portfolio covers both luxury residential and commercial boutique, and they create playfulness in design by using clean materials, luscious prints, and natural light. Notable interiors include the airy, chic Vietnamese restaurant Anh and Chi and Coal Harbour penthouses.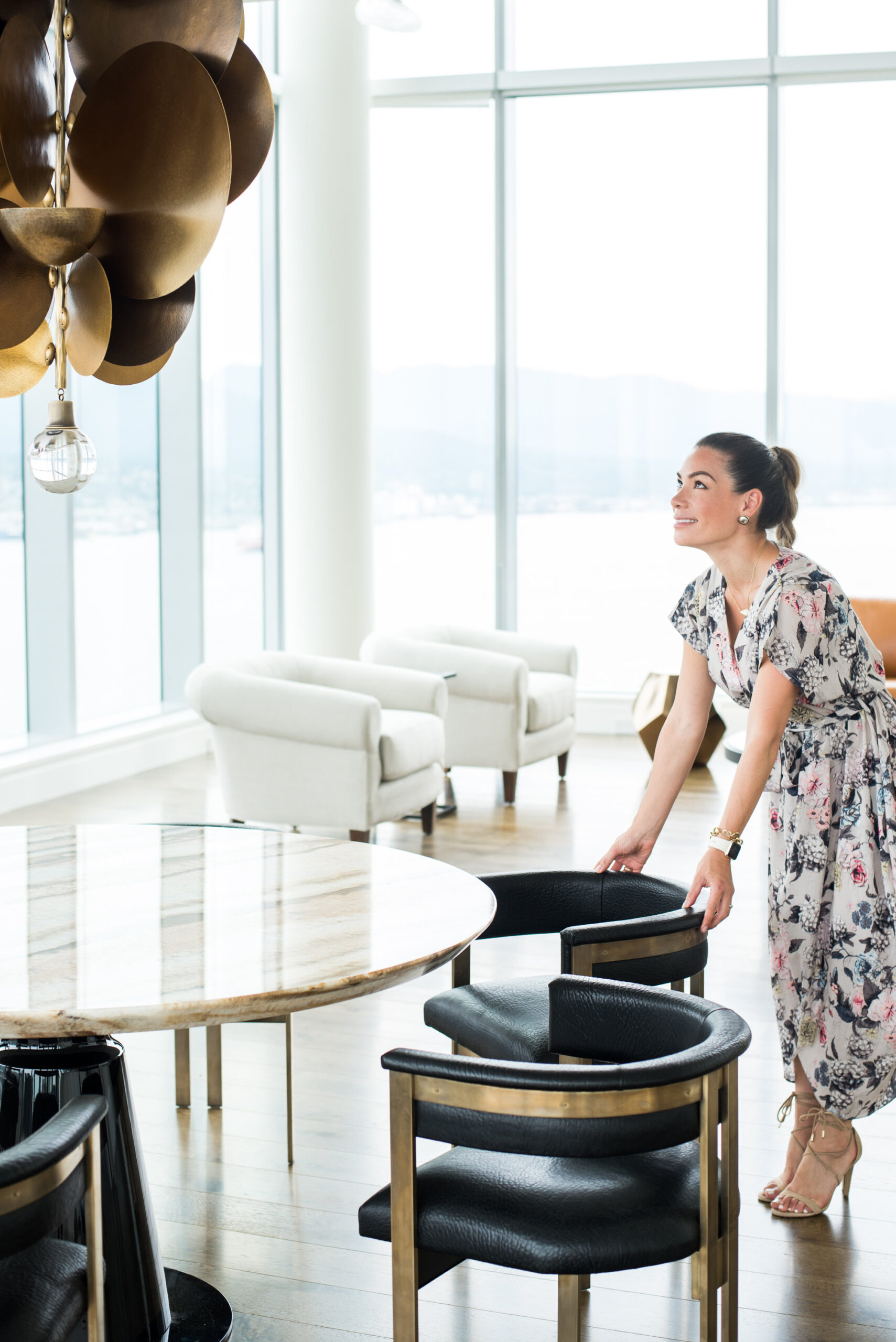 But Bohn's brand extends beyond the model of traditional design; her YouTube channel—which offers advice on design, beauty, travel, and entrepreneurship—has more than 120 thousand followers. This movement toward YouTube and the contemporary influencer zone was natural, she says, noting her dissatisfaction with the way that design firms traditionally showcase their work:
"I just had this feeling that in our industry the website is so static. You have beautiful portfolio photos, but no one understands the process or what goes into it or how you make what's in those beautiful photos. And the only representation that there is, is what you see on HGTV, which is completely fabricated. That is not how real interior design works. So I kind of turn the camera on to just give a little bit more personality to it."
Besides, she insists that television was always in her future. And just like the moves she made toward her own firm and YouTube success, she committed herself to the dream. She waited five years, shopping around with various producers, until she got the opportunity to be part of Netflix's Restaurants on the Edge.
The show takes the Queer Eye model and applies it to restaurants from Austria to Canada and St. Lucia, rejuvenating the design, menu, and brand. While the show sometimes bungles the material circumstances that make some of the restaurants so downtrodden in the first place, the trio exhibit a genuine desire to reutilize locations' culture as the basis for rebuilding the businesses.
"What was so great about the show," Bohn says, "is that I had the opportunity as a designer to really work source and then work with local artists or craftspeople in order to weave that into the story of the restaurants." Travel has long informed her design, so the opportunity to both design and travel suits her well.
The team takes restaurants and makes them competitive in their region as destination spots, while maintaining the cultural DNA that made them special in the first place. A task that is golden—a dream, really—for anyone who loves to travel and who is passionate about aesthetics and food.
One may ask how Bohn finds the time to manage a firm, take part in a show, and be the star of her own YouTube channel. She insists that the trick is in authentic desire, using the internet without being overswayed by what others are doing. "You can only be successful at the things that are authentic to you. And that might sound cliché, but it's very, very true," she says.
She has advice for those who are inspired by the dreams she's made a reality: "If you can find the things that you know, you really love, and that really light you up, and kind of carve out a path of success around that." She believes that you need to listen to yourself and stay committed to your story and drives, even though it is so easy to look outward, through the screen. It's good to be inspired, but staying true to your dreams and skills is "so much more attainable and so much more rewarding along the way."
*
Read up on more of our designer spotlights here.
________
Never miss a story. Sign up for NUVO's weekly newsletter here.