How to Help Your Skin Recover after the Holiday Parties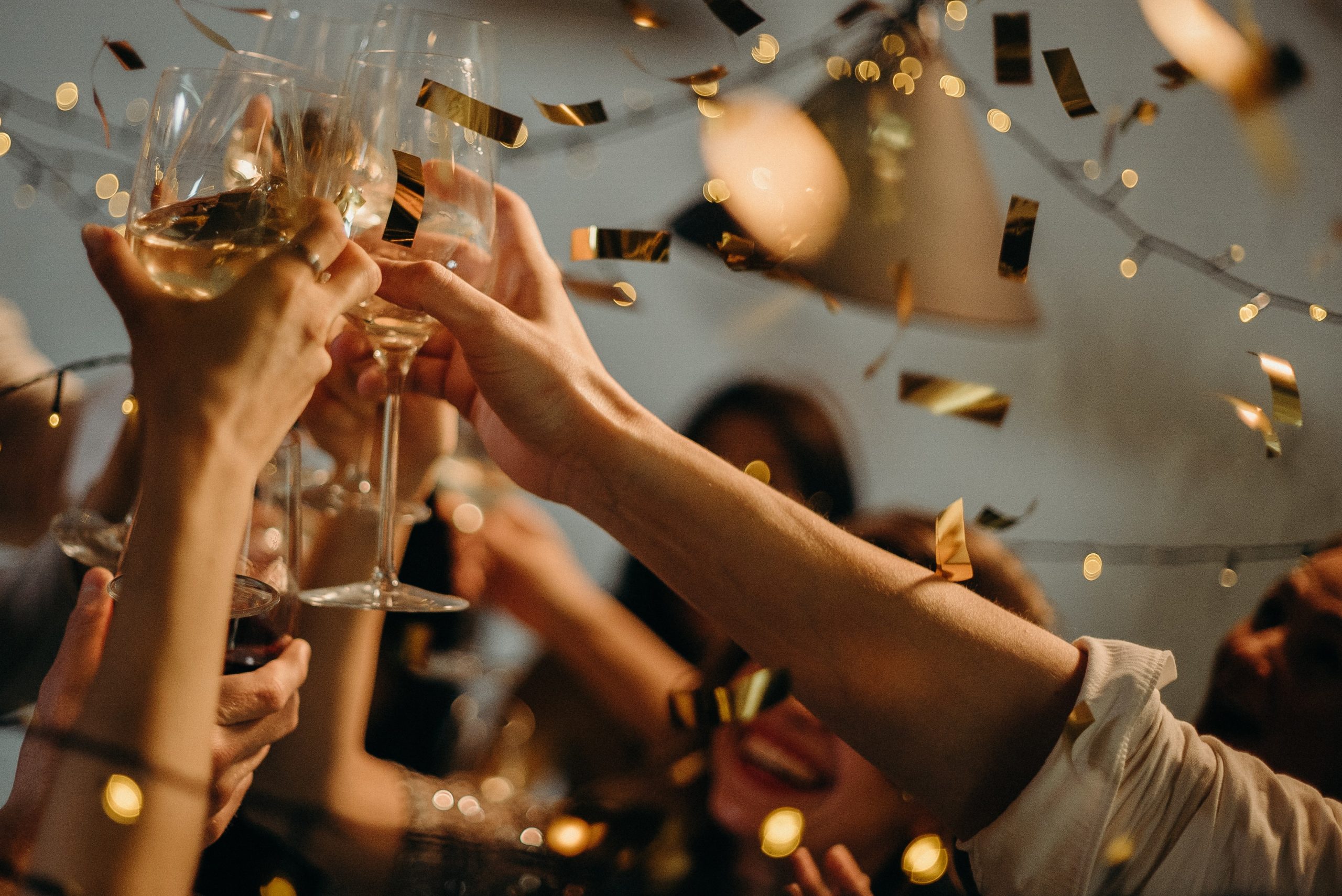 The festive period lasts 10 days or so. How to fill the time? With parties, gatherings, impromptu nights out, and rushed reunions, of course. However, all the alcohol, bad foods, and stress can have bad effects on skin and sleep. "It triggers imflammation, or 'imflammaging' in the body," says aesthetician Kathryn Sawers, owner of Vancouver's Collective Skin Care. "People living under heightened, prolonged stress often experience adult acne – generally along the lower cheek, chin, jawline and neck. Dietary excesses can lead to dark circles, cystic blemishes around the chin, lines between the eyebrows, redness on the cheeks and nose."
In other words, at a time when you might be particularly keen to look your best, your complexion might not cooperate.
Of course, good lifestyle habits, like drinking plenty of water, help repair skin after drinking. It might also be useful to maintain a healthy gut microbiome by taking a probiotic supplement or upping your intake of foods like yoghurt and kombucha.
When it comes to skincare, Sawers recommends acid-based exfoliants – her favourite is Dermalogica's Rapid Reveal Peel – and purifying masks such as her own Eventide Everything, a powder that can be mixed with water, honey, or yoghurt. "A vitamin C serum to boost brightness is a must – my top choice is Dermalogica's Biolumin-C serum," she says. She also suggests gua sha for circulation and drainage – you can keep the tool in the fridge and use it in the morning to tackle puffiness.
For eyebags, Toronto-based makeup artist Diana Carreiro is a fan of Mary Kay's new Hydrogel Eye Patches. "They're so good for soothing, depuffing and hydrating tired eyes," she says. For a quick refresh of the skin she loves facial sprays, and Caudalie Grape Water is always in her beauty kit. Instead of heavy foundation, she prefers a lightweight BB cream because they tend to have more skincare properties. Try adding some under-eye concealer, used only in the discoloured areas around the eyes, not smeared all over. "It Cosmetics' Cream  gives natural, buildable coverage, while the brand's Bye Bye Under Eye has a perfect creamy consistency that stays put all day," she says.
On the application side, a bright lip is a great distraction from a peaky complexion. "Just make sure lips are exfoliated and hydrated really well before any bright lip application. Shedding lips isn't a good look on anyone!" says Carreiro. "For a modern look, keep the rest of the face neutral with a well-shaped brow, a hint of shimmer on the lids, and flirty, inky lashes." Her go-to lippie is Bite Beauty's hydrating, pigmented Amuse Bouche  – the Toronto-based brand will be going totally vegan for 2020, and also offers bespoke lipsticks so you can create your perfect colour.
Makeup removal is also crucial– one that's sometimes skipped after a late night. No one knows more about that than the team at Cirque Du Soleil, where the artists apply their own heavy stage makeup to perform twice a day. It's not essential to use a fancy product to remove the makeup after a long night of performing (or partying). "Our artists apply fractionated coconut oil, and use makeup towels soaked in warm water to remove it from the skin," says Laura McClure, wardrobe assistant for the show. "After that, they use a Cetaphil cleanser – either liquid or bar – to take off any oil that's remaining, and really make sure the skin is clean." Finally, artists apply M.A.C Studio Moisture Cream, which, McClure says, rehydrates the skin, even with the performers' constant travel, physical stress, and the cold weather.
Finally, a crucial thing to remember: be less self-critical and enjoy the parties. Being easy on yourself can relieve the stress and help skin recover after a night of drinking. Take steps to stay hydrated, be safe, remove your makeup, and remember how merry you looked under the LED lights!
________
Never miss a story. Sign up for NUVO's weekly newsletter here.