Home of the Week: Muskoka Cottage by Studio Paolo Ferrari
Overlooking the rocky shore of Lake Rosseau near Ontario's Georgian Bay, Muskoka Cottage by Studio Paolo Ferrari is a testament to the beauty of the outdoor world. For the project, the studio asked: "Can we really make nature better than it is?" The conclusion? "Maybe we should leave it alone—or intervene, if we must, with the lightest possible touch."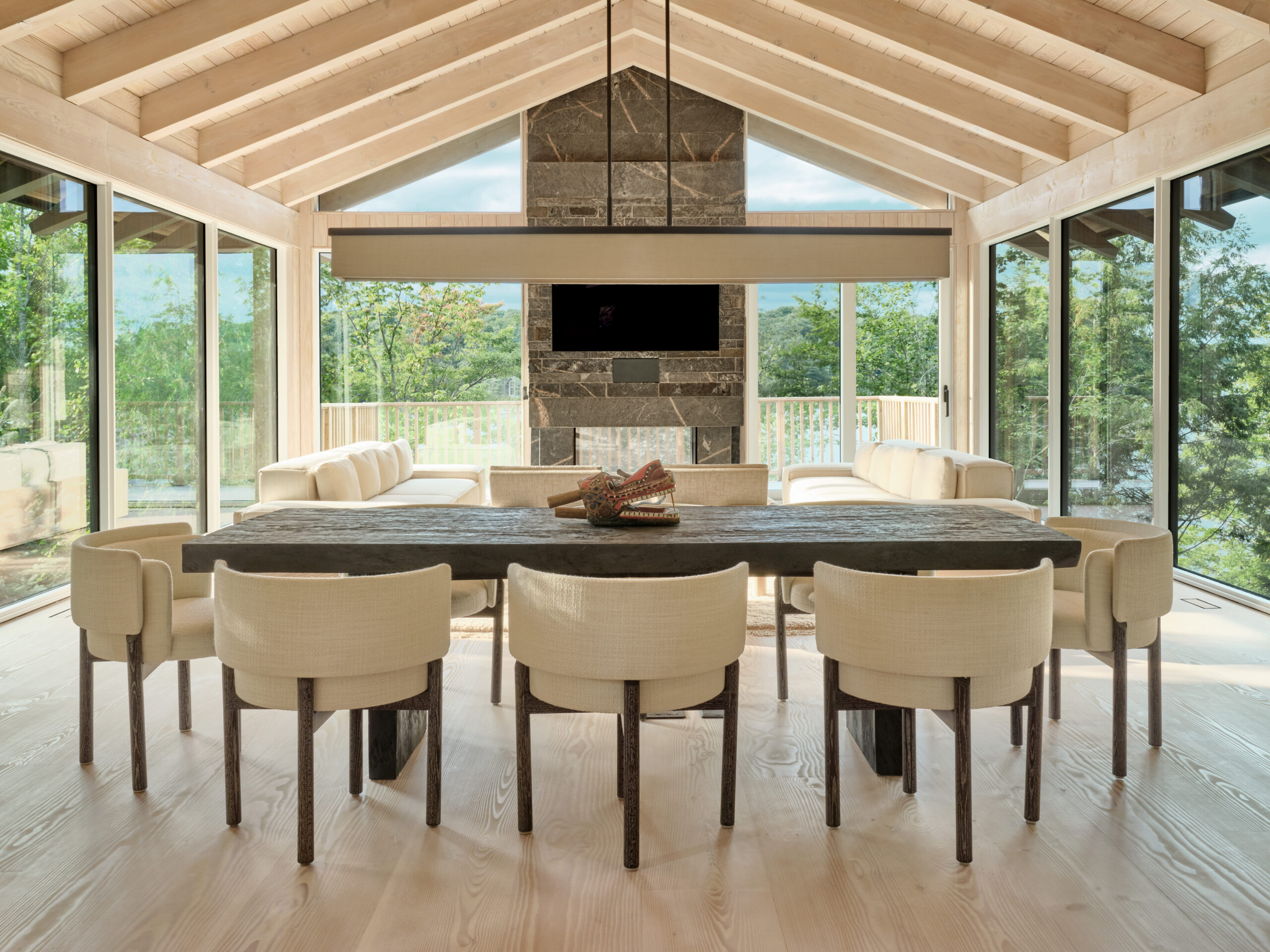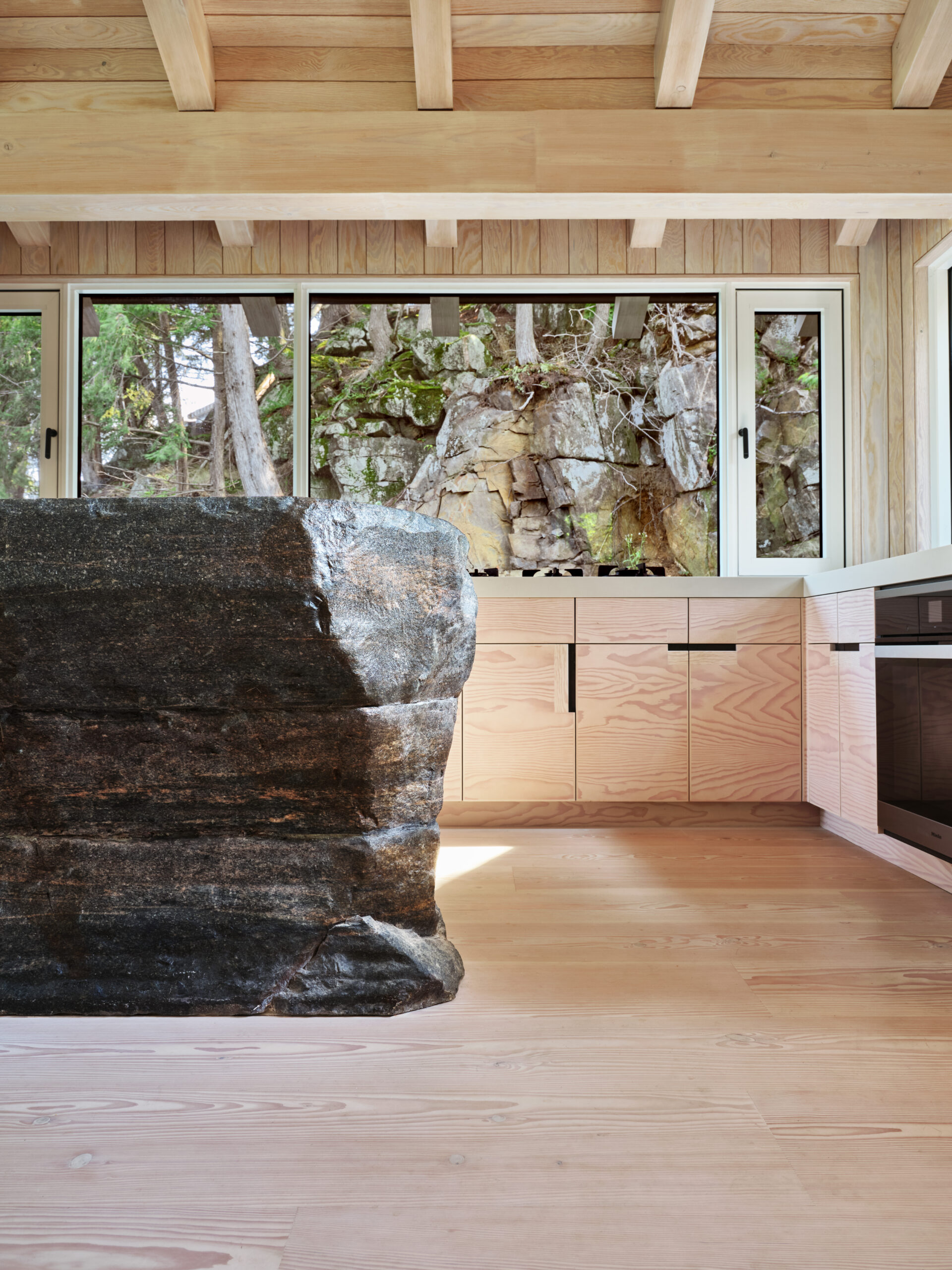 With Muskoka Cottage, the team lets nature speak for itself, not just via the stunning lake vistas but also the granite escarpment and the trees. Meant to serve as a retreat from city life, Muskoka Cottage is quietly elegant, highlighting just two materials—rock and wood—sourced locally, sometimes even from the lot itself. The home conveys a sense of balance, contrasting rough with smooth and light with dark in a wabi-sabi-inspired space. The walls, ceilings, and millwork are clad in warm whitewashed Douglas fir, while the flooring, the only imported product, is limed Douglas fir from a company in Denmark. The coarse-grained granite used for the kitchen island and bathroom sinks brings a sense of ruggedness indoors. In the kitchen, the enormous unfinished granite island is balanced with light cabinetry, while in the bathroom, vanity mirrors swivel out of the way to showcase the rocky outcropping beyond the window.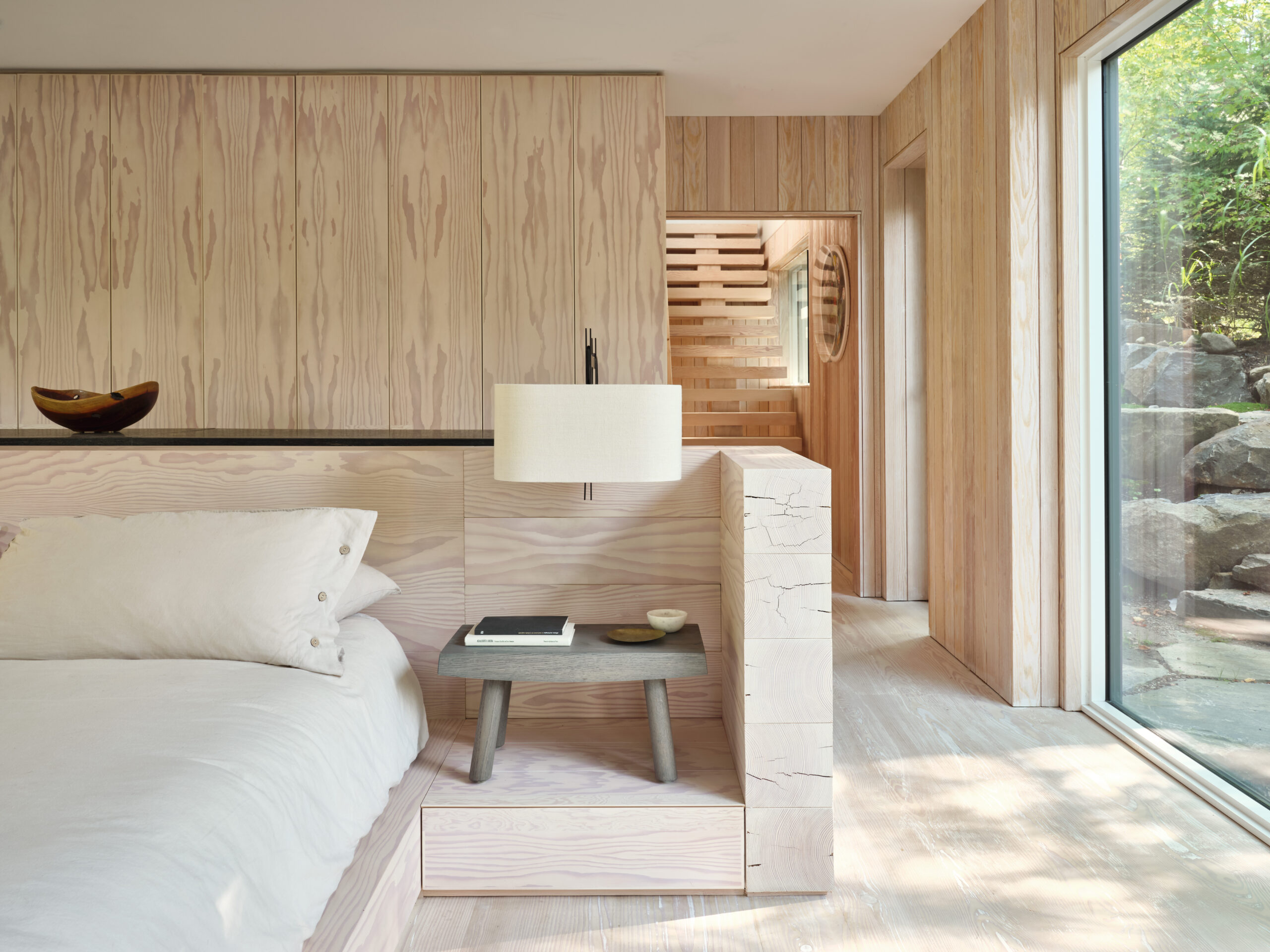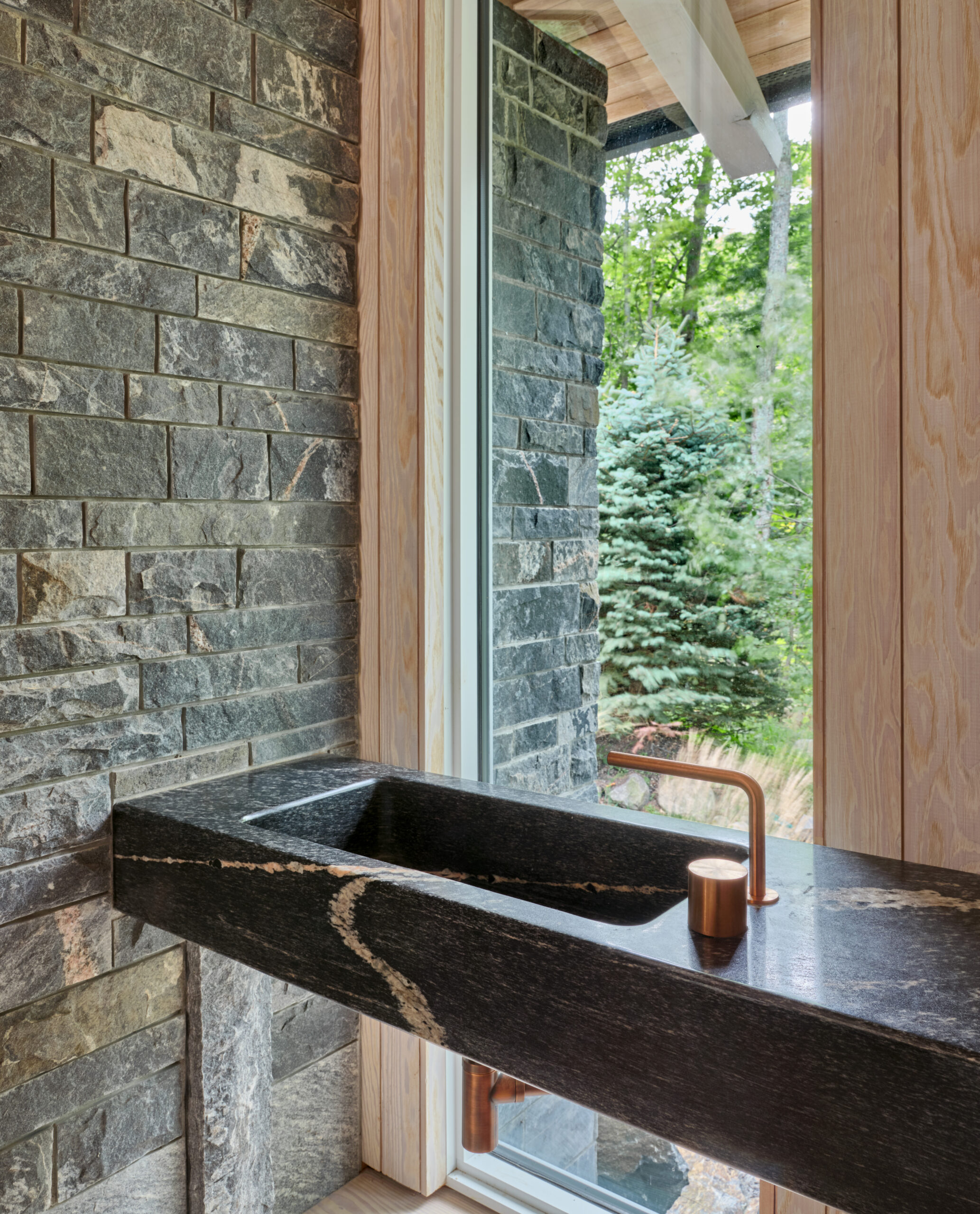 The Toronto studio intentionally kept the bones of the building simple, with a pitched roof, open layout, and plenty of windows, allowing the space to mimic the surrounding nature. Built-ins and furnishings, like the Douglas fir bed and the double-sided fireplace, were custom designed by Studio Paolo Ferrari. Outside, a rock garden with a sauna and shower takes cues from Japanese onsen.
Rather than attempt to tame the natural world, Muskoka Cottage echoes the Georgian Bay environment. "Stillness, space, connection to nature—these are the best and most rarefied luxuries imaginable," Studio Paolo Ferrari says.
Photography by Joel Esposito.