Home of the Week: Gallery Residence by Burdifilek
When the owners of this Toronto house set about imagining the interior environment, they knew they wanted something out of the ordinary, so they turned to a Toronto-based design firm more typically associated with luxury retail spaces. Having designed for blue-chip retailers around the world, including Holt Renfrew, Neiman Marcus, and Brown Thomas, Burdifilek came with a finely calibrated sense for creating subtle, yet signature, spaces.
The clients, a philanthropic family, often use their home to host concerts, dinner parties, and large gatherings in support of charities. So one of the principal challenges of this project was to make the interiors suitable for quiet nights at home without feeling empty, but to also make them work for larger charitable events without feeling cramped. Burdifilek considered the proportion of the rooms and how each connects to the other. A consistent palette of natural wood floors and black trim on the walls helps the entire house cohere, but with custom furnishings and bold art, each room has its own character.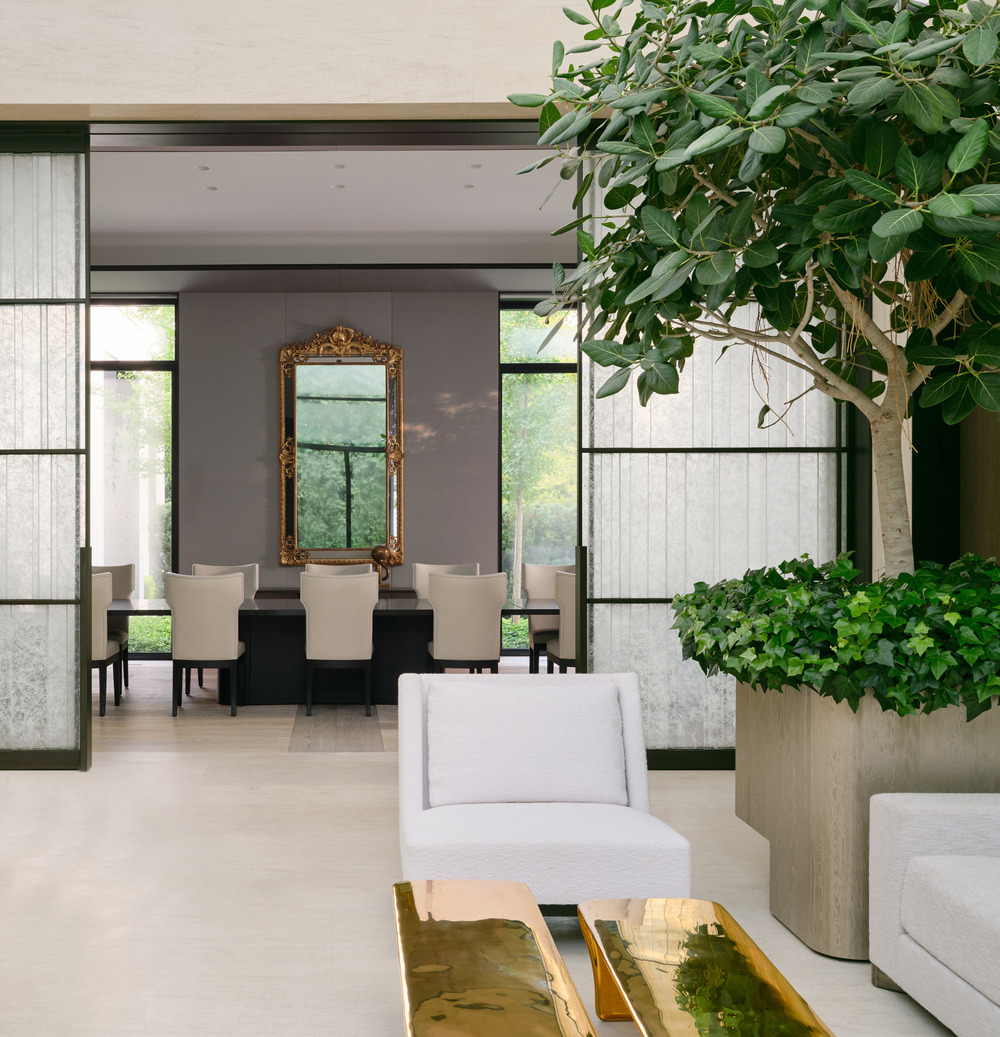 To link the three floors, visually and experientially, a hand-carved limestone staircase provides a curvilinear counterpoint to the house's straight lines. Working with Canadian lighting designer Matthew McCormick, Burdifilek incorporated a dramatic lighting element hanging from the ceiling in the void created by the stair's spiral. At over nine metres and made with pieces of convex glass, it has a sculptural presence at all times, and when lit, emits patterns of refracted light.
A solarium doubles as a place to receive guests. Along with potted trees and a vine-covered wall, this room also includes art by Donald Judd and Vincent Dubourg. Next to the solarium is the dining room, separated by custom glass doors fabricated by Toronto's Goodman Studio that create a lantern-like effect when closed. Walls covered with padded silk help attenuate sound, creating a comfortable environment for dinner conversation.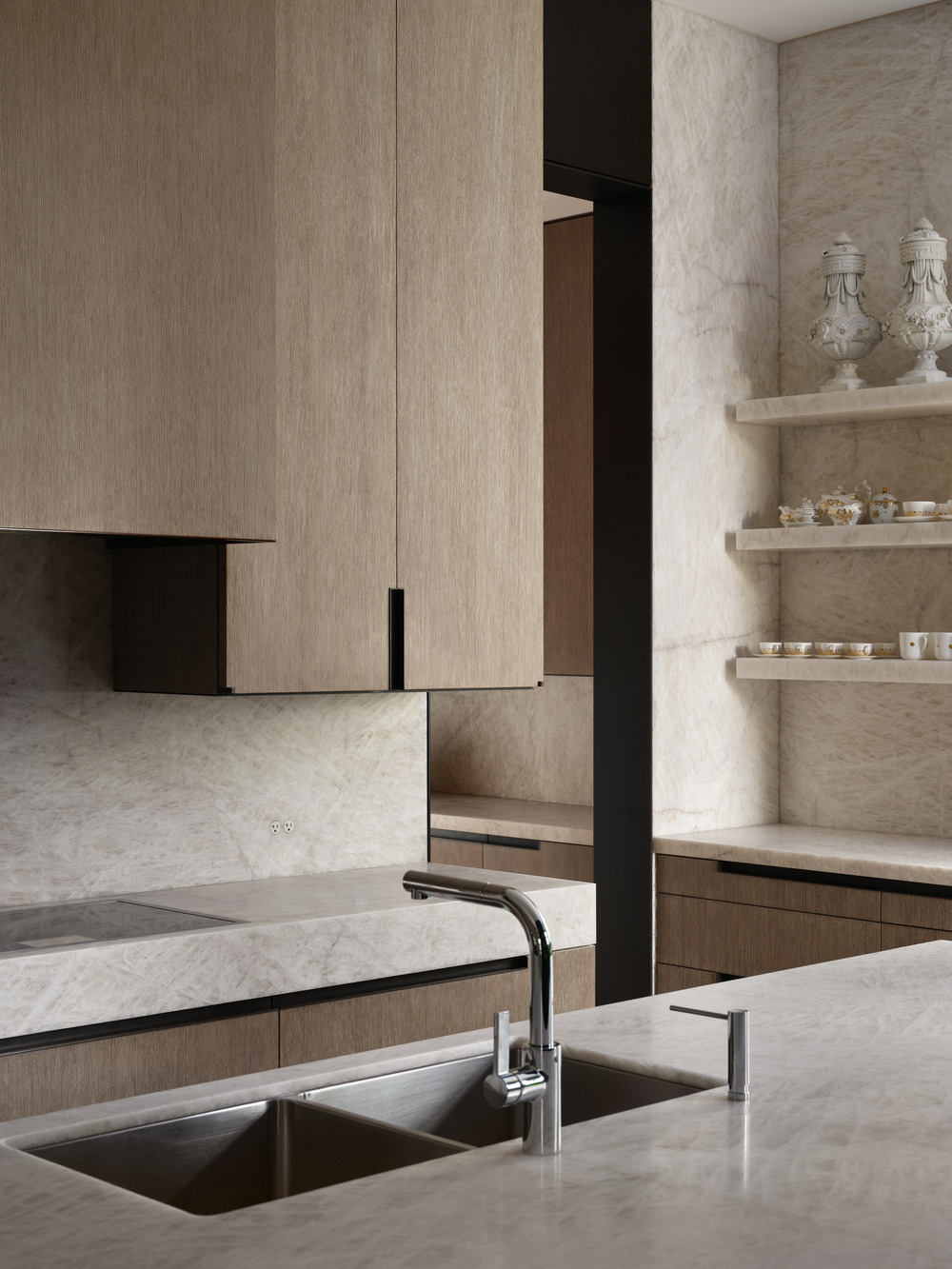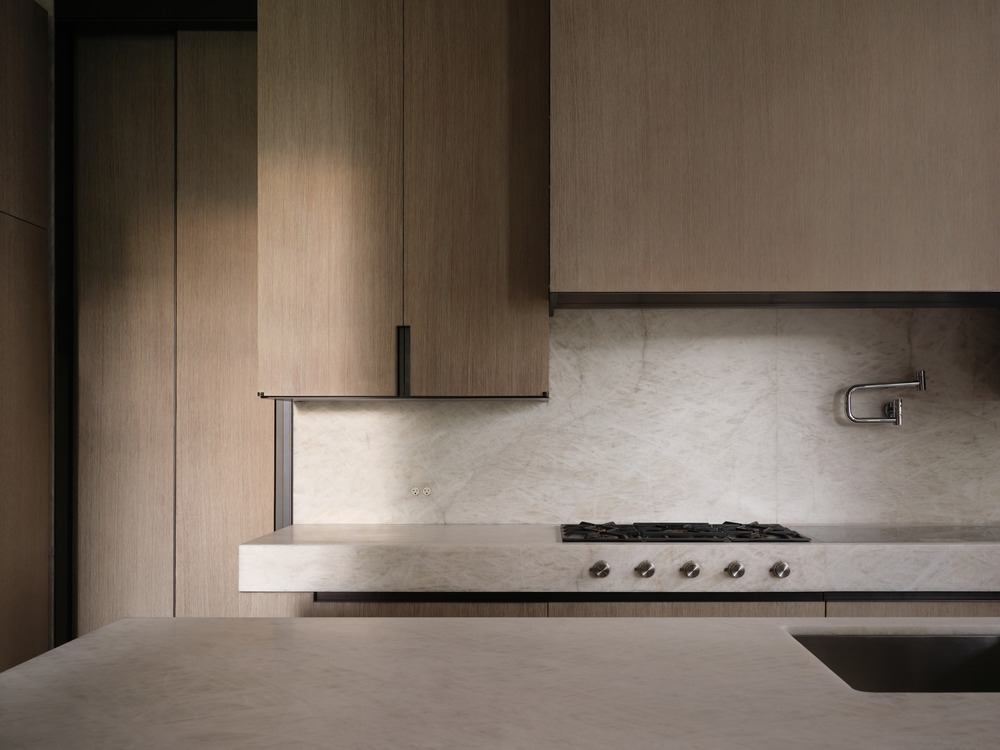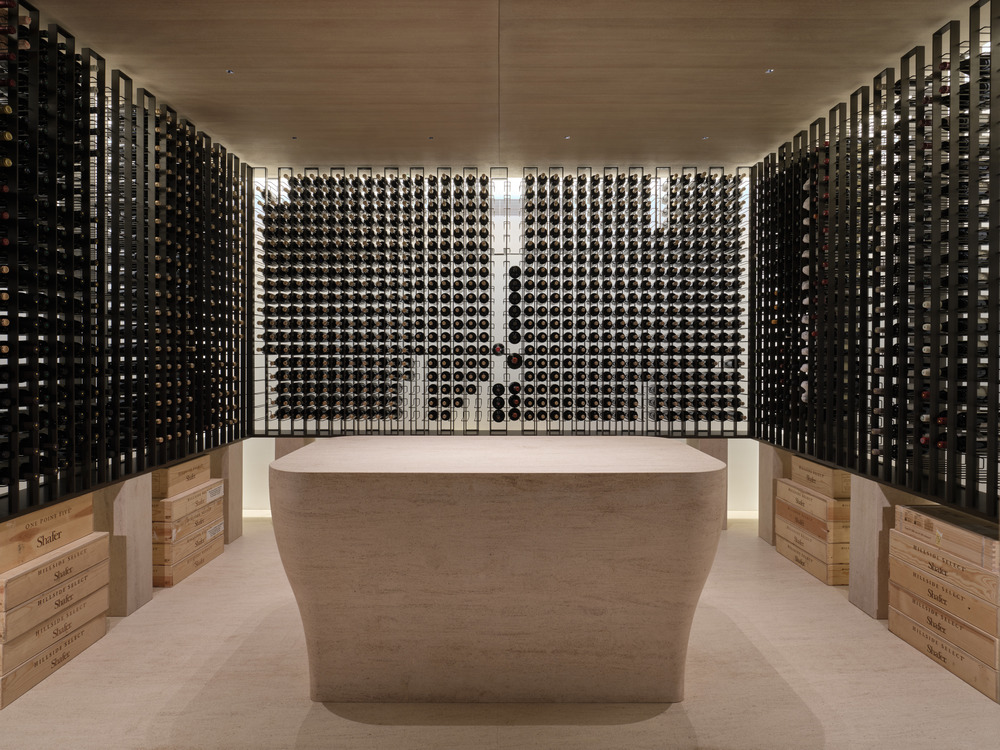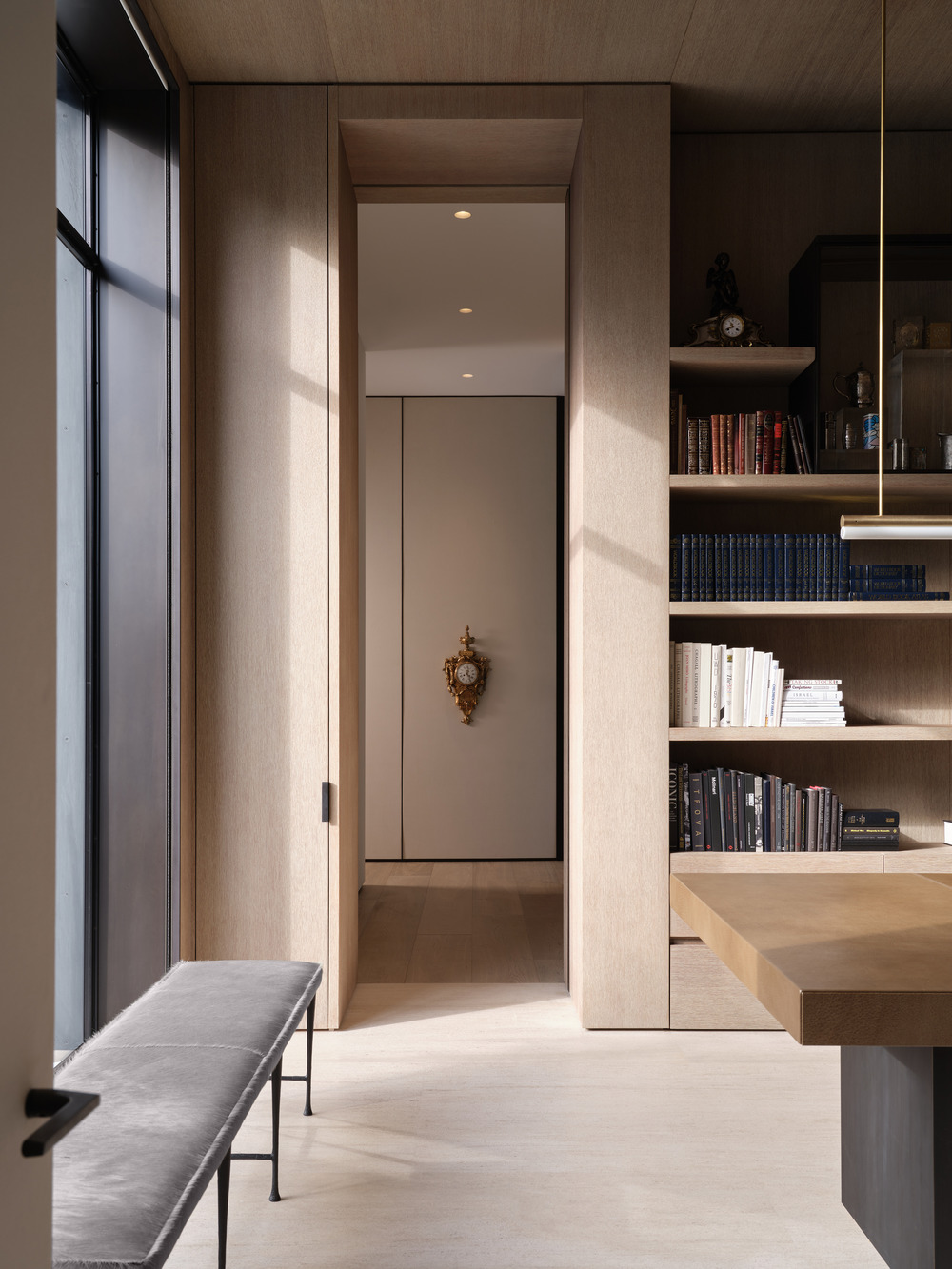 The spacious kitchen works for both quiet family dinners and larger-format dinner parties. Burdifilek outfitted it to support the bustle of catering, with room to plate 40 servings, multiple sinks, and ample pantry space.
For more intimate areas, Burdifilek introduced subtle changes to the material palette: for example, a black-stained Baltic pine on the walls of the family room and Mozambique wood for custom shelving in the den.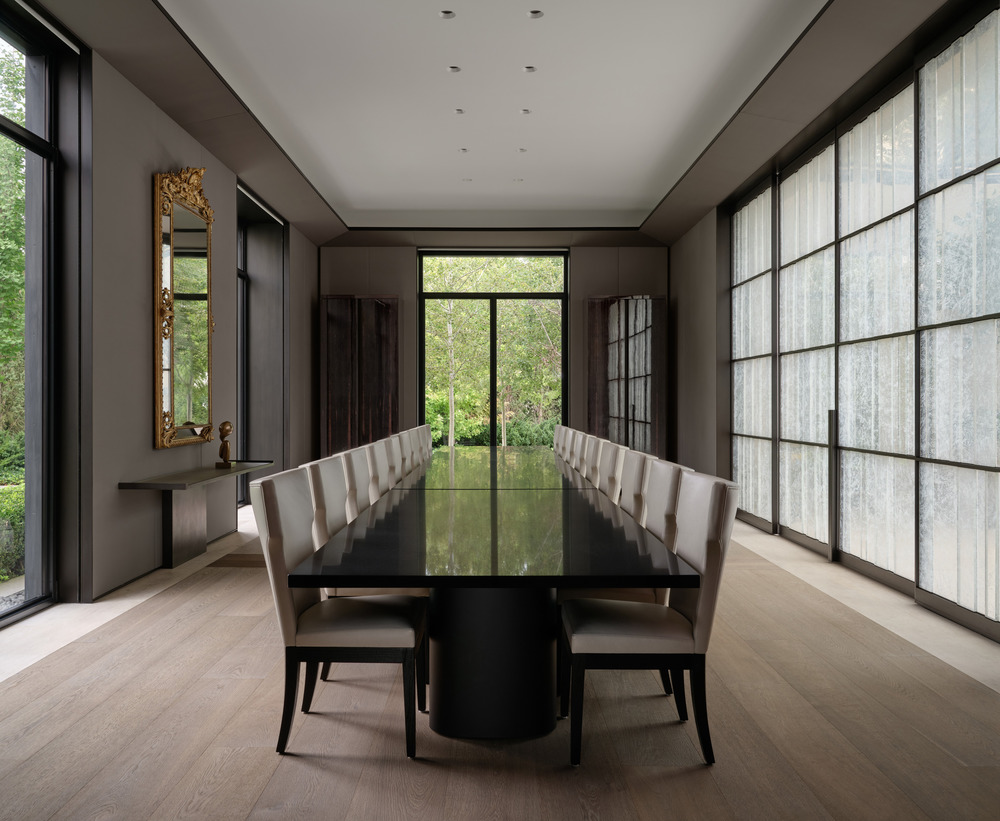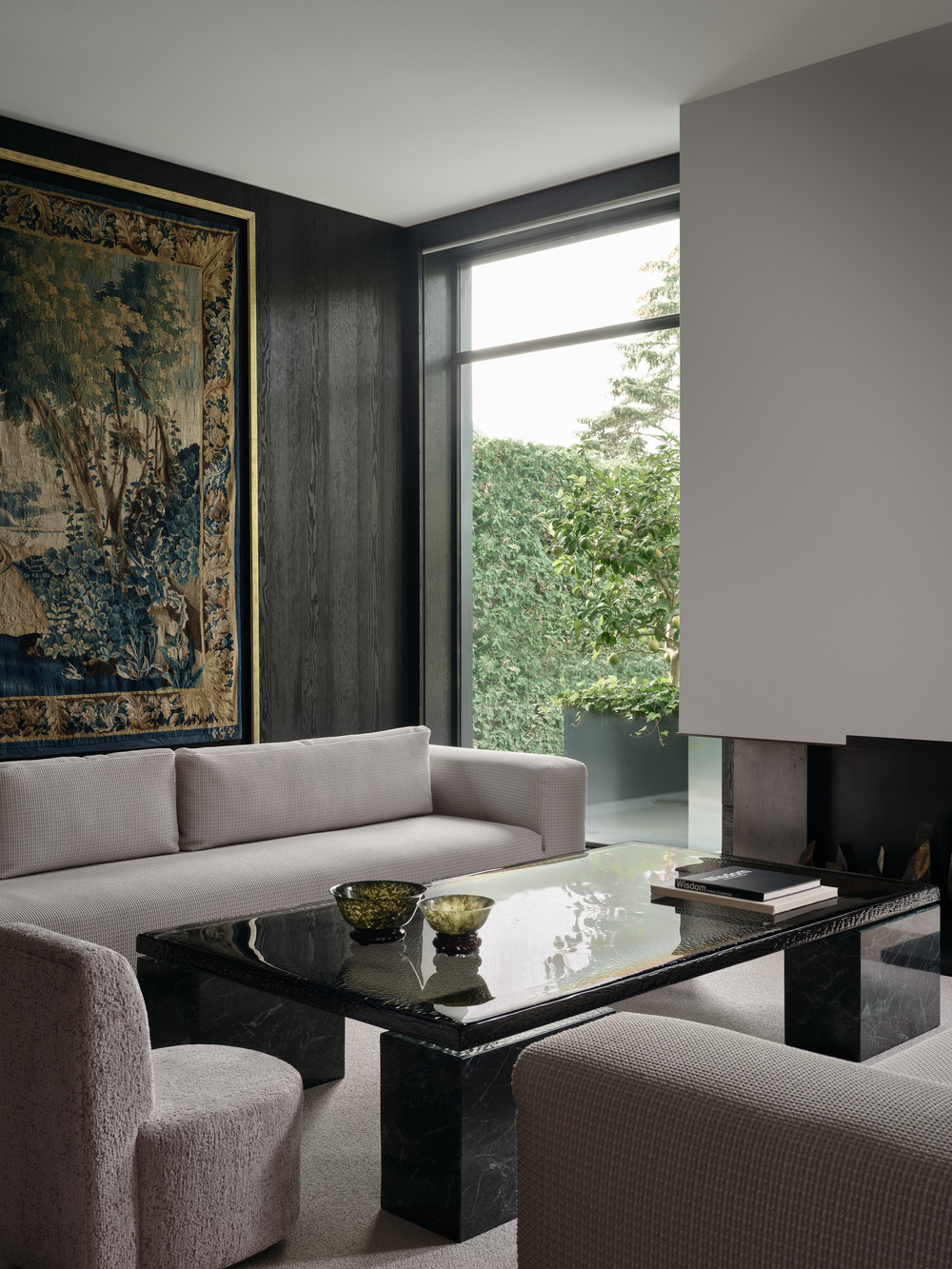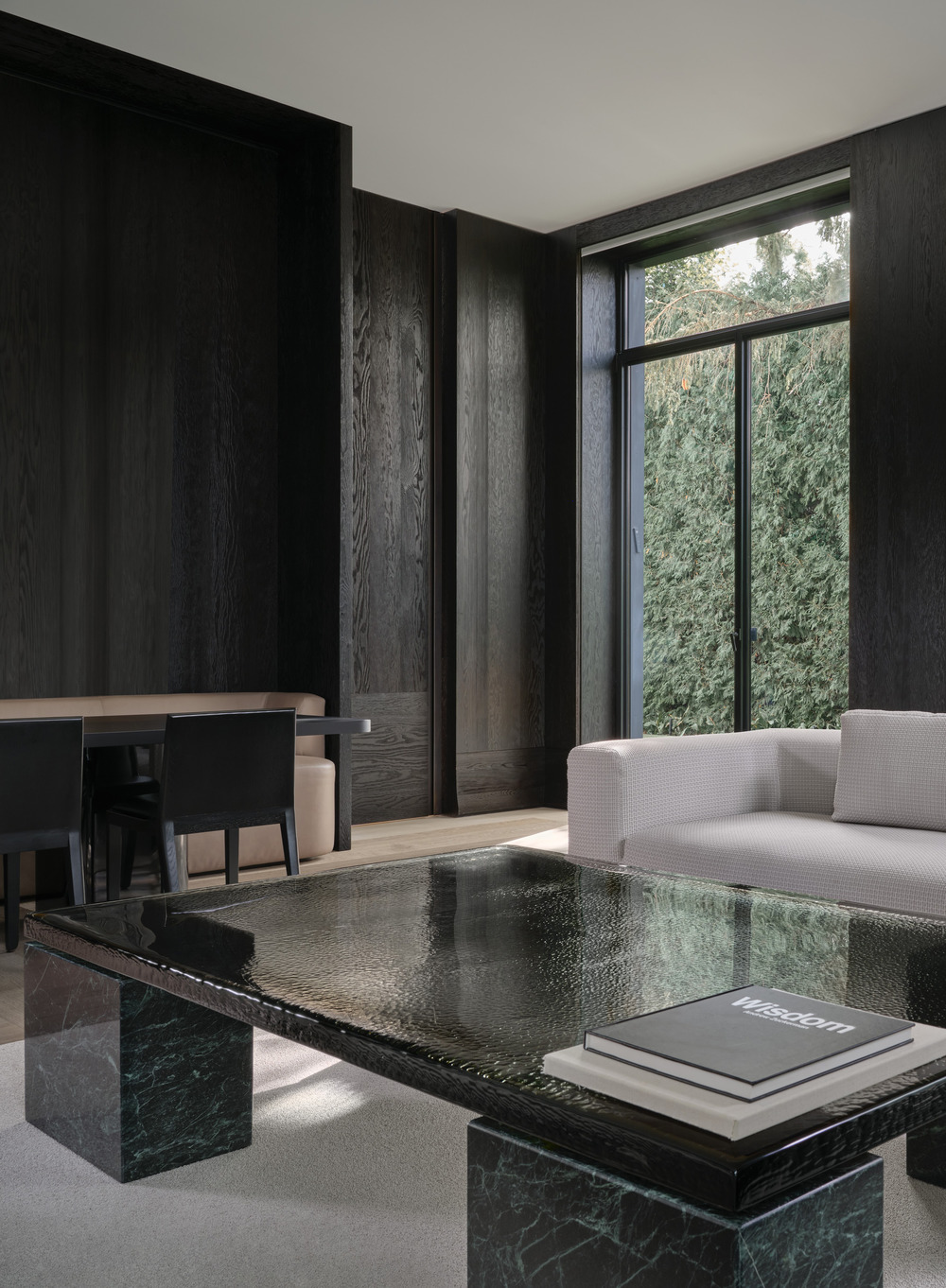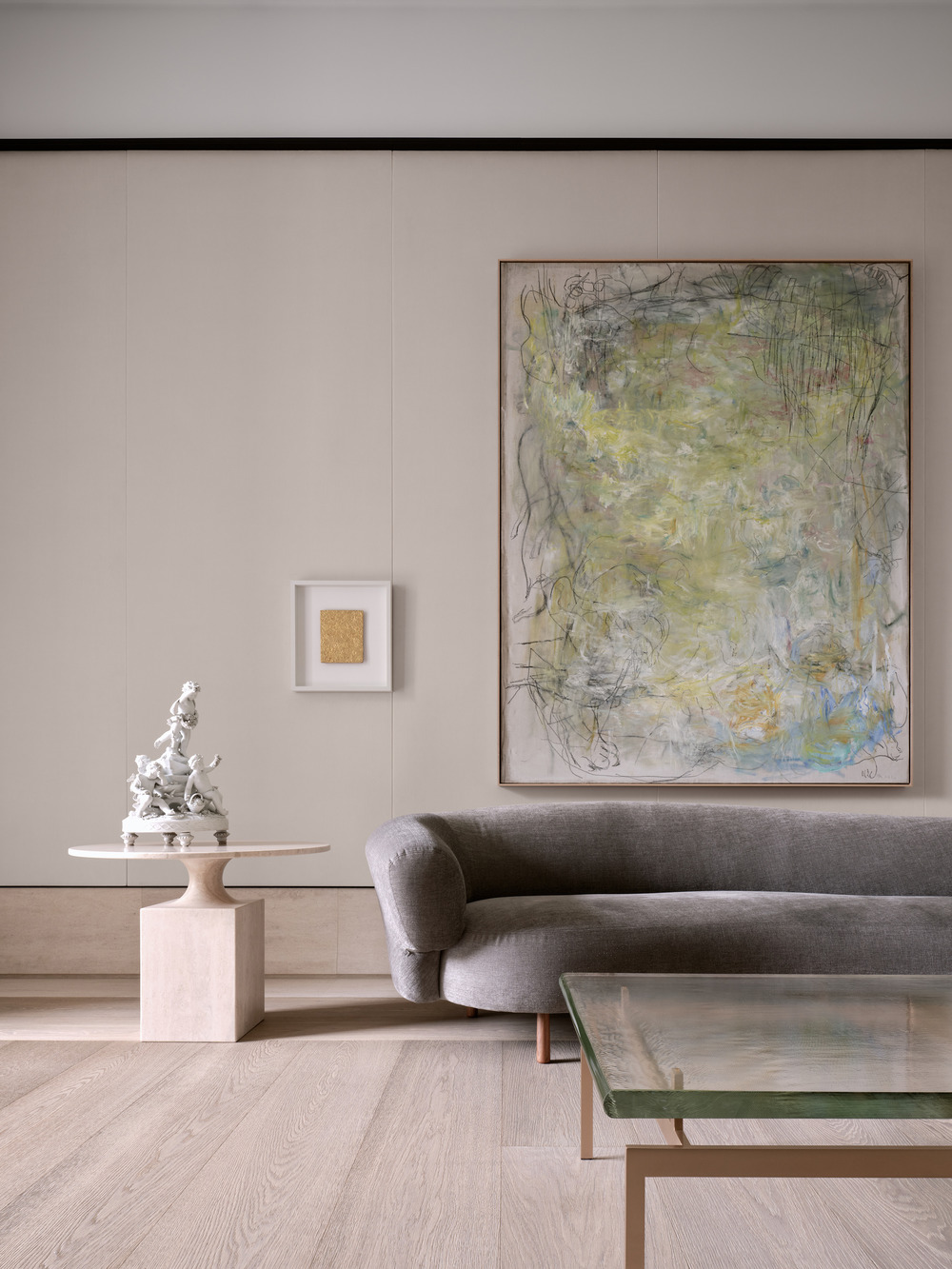 Throughout the house, art personalizes and animates each space. Burdifilek co-founder and creative director Diego Burdi travelled with the clients to New York, London, and Paris to acquire the artworks that would become integral elements of this Toronto home.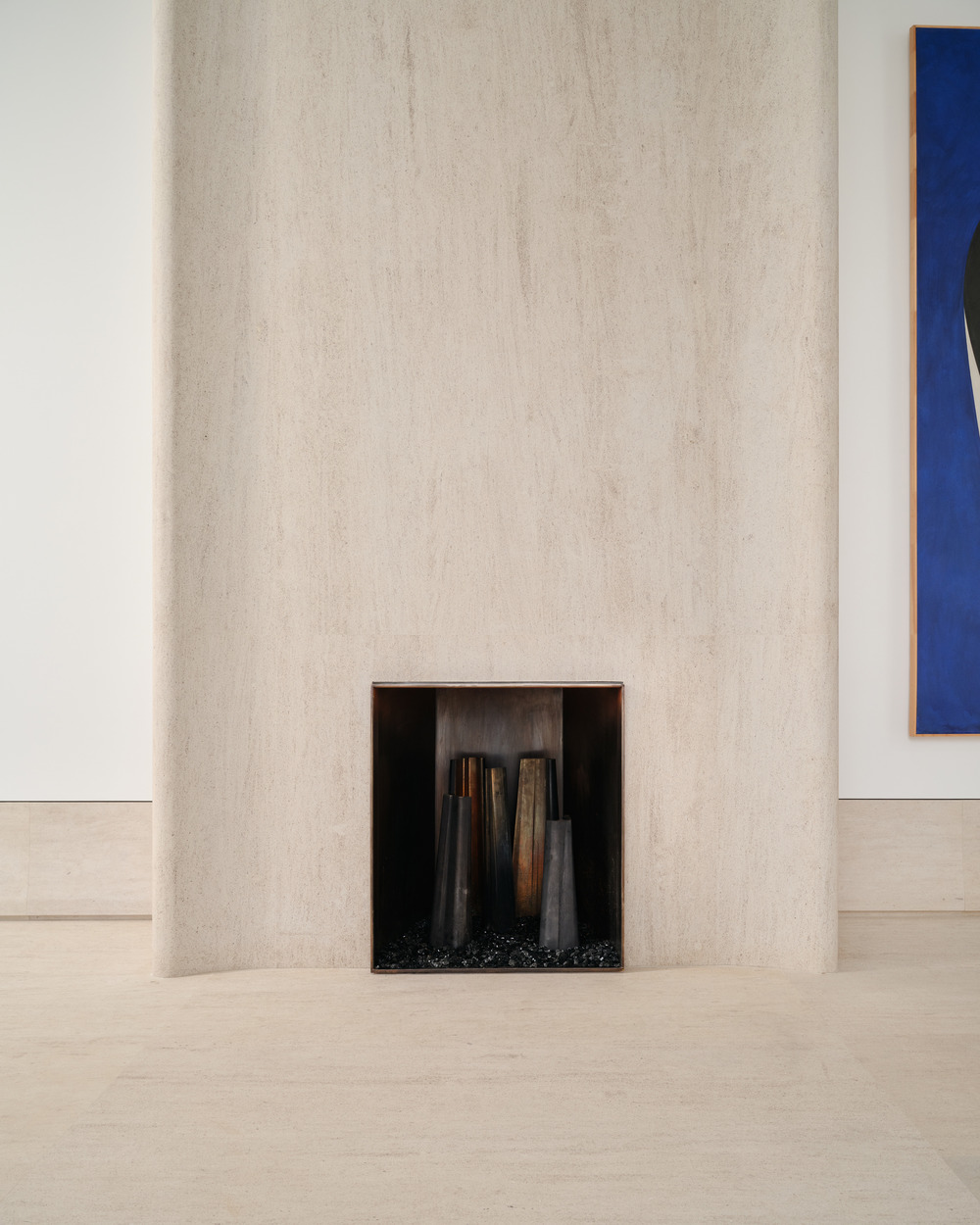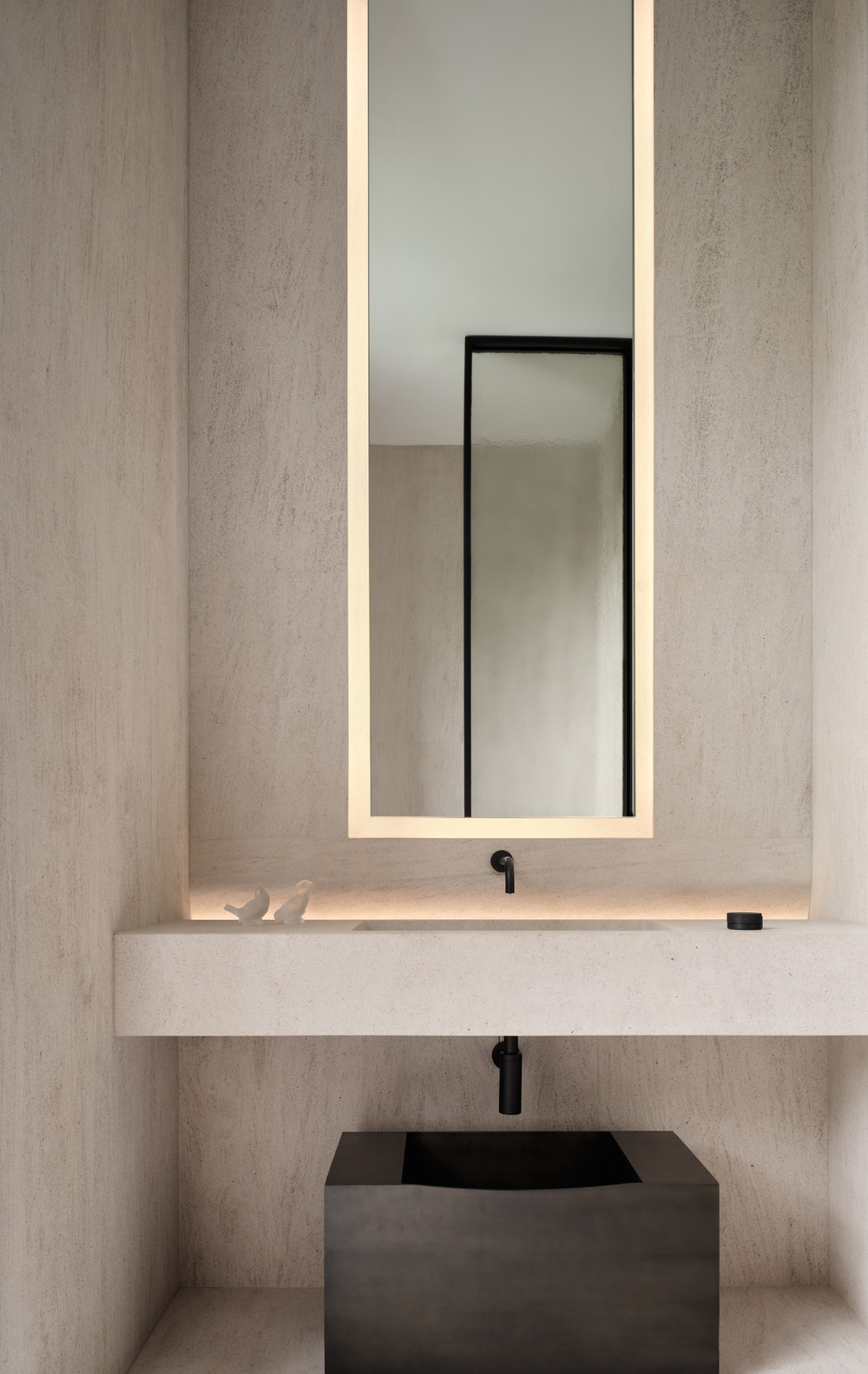 Images by doublespace photography.