Home of the Week: Follyfield by Studio McW
A stone house in the countryside.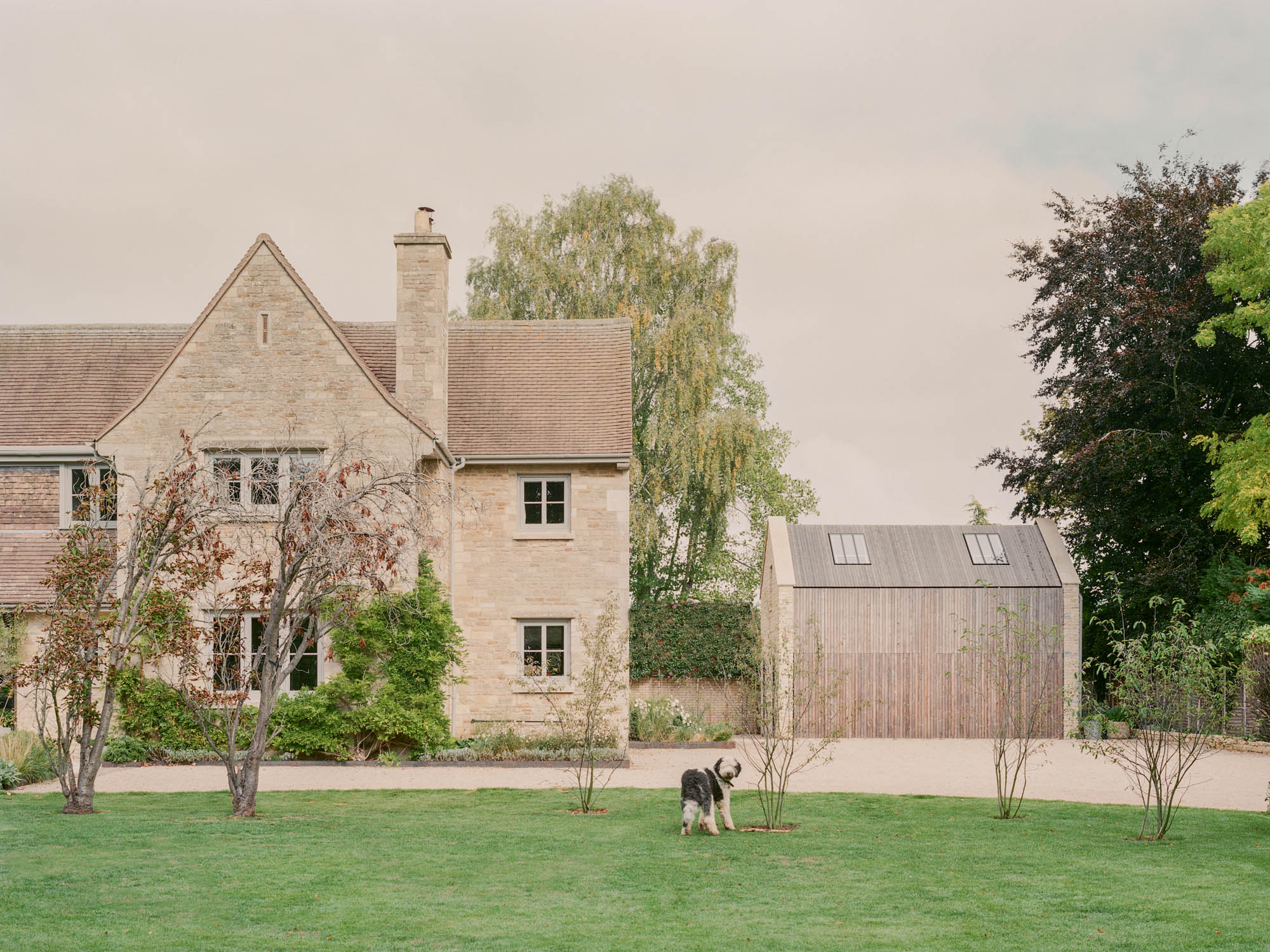 When a young family moved from London to a rural hamlet near Peterborough in Cambridgeshire, they wanted to be closer to their families. They were also drawn to country living—and the 18th-century stone house they acquired, Follyfield, is surrounded by vast gardens.
Accustomed to their lives in London, they weren't ready to turn their backs on the aesthetics and conveniences of city living. To renovate and expand Follyfield in a way that would manage that balance, they turned to Studio McW, a young London-based firm founded by David McGahon and Greg Walton.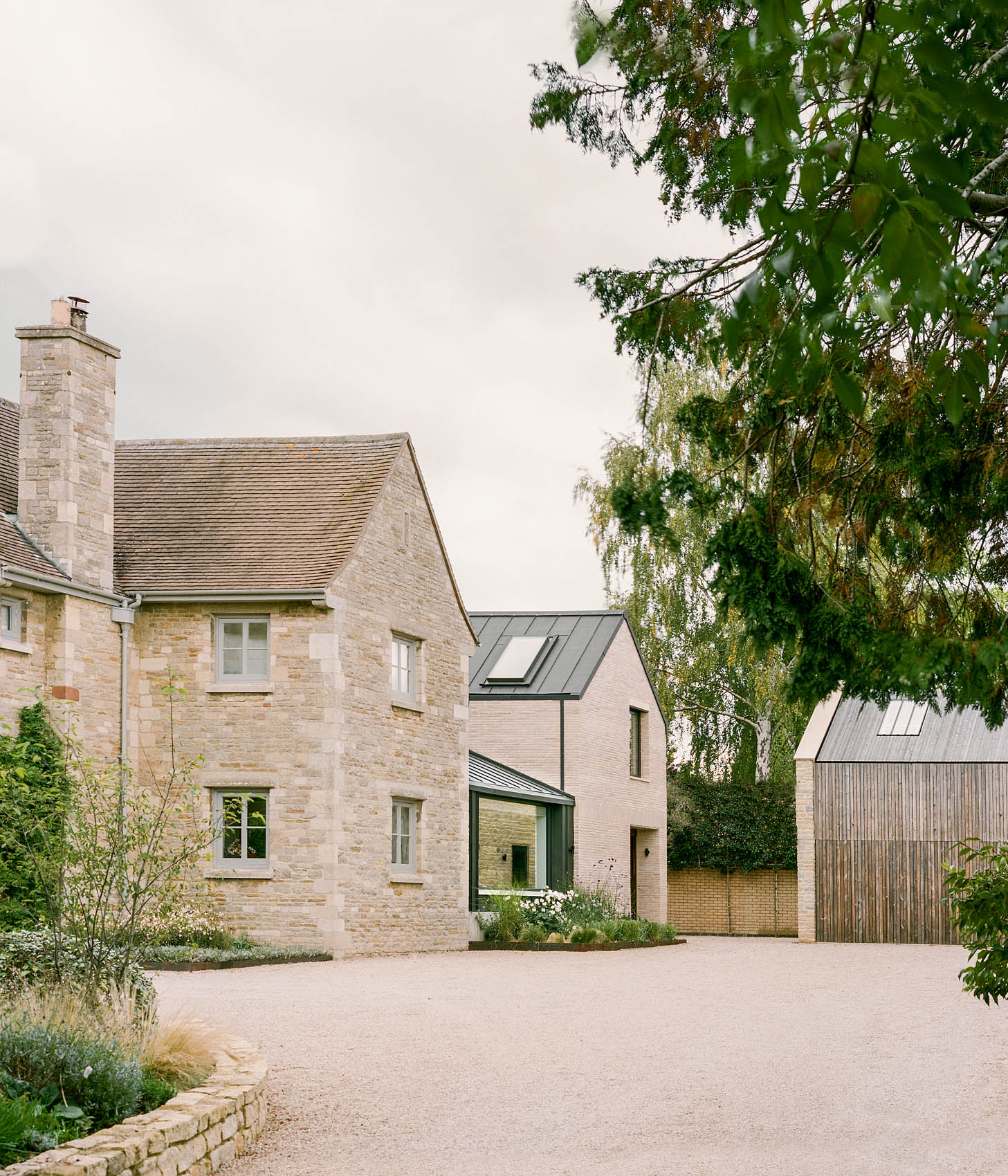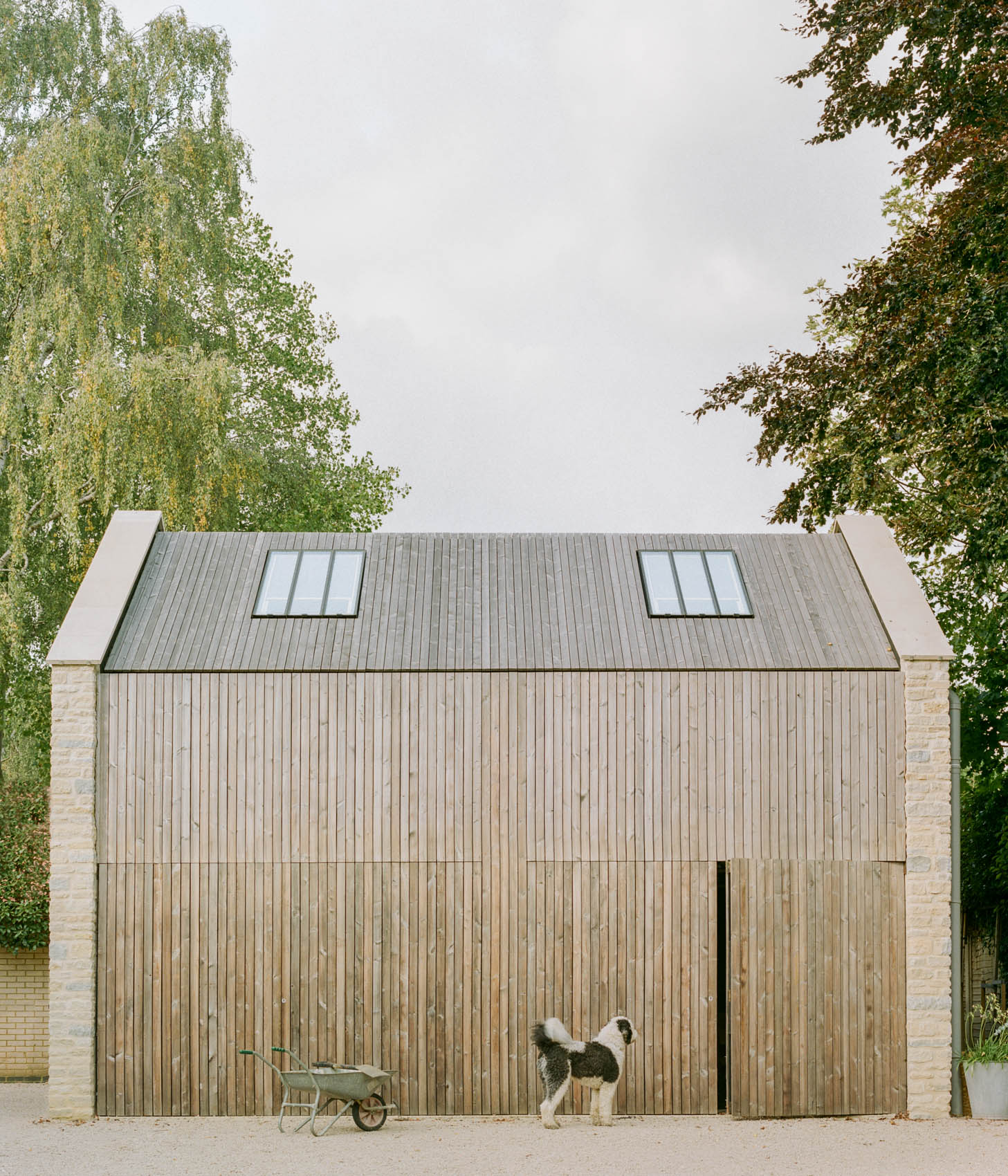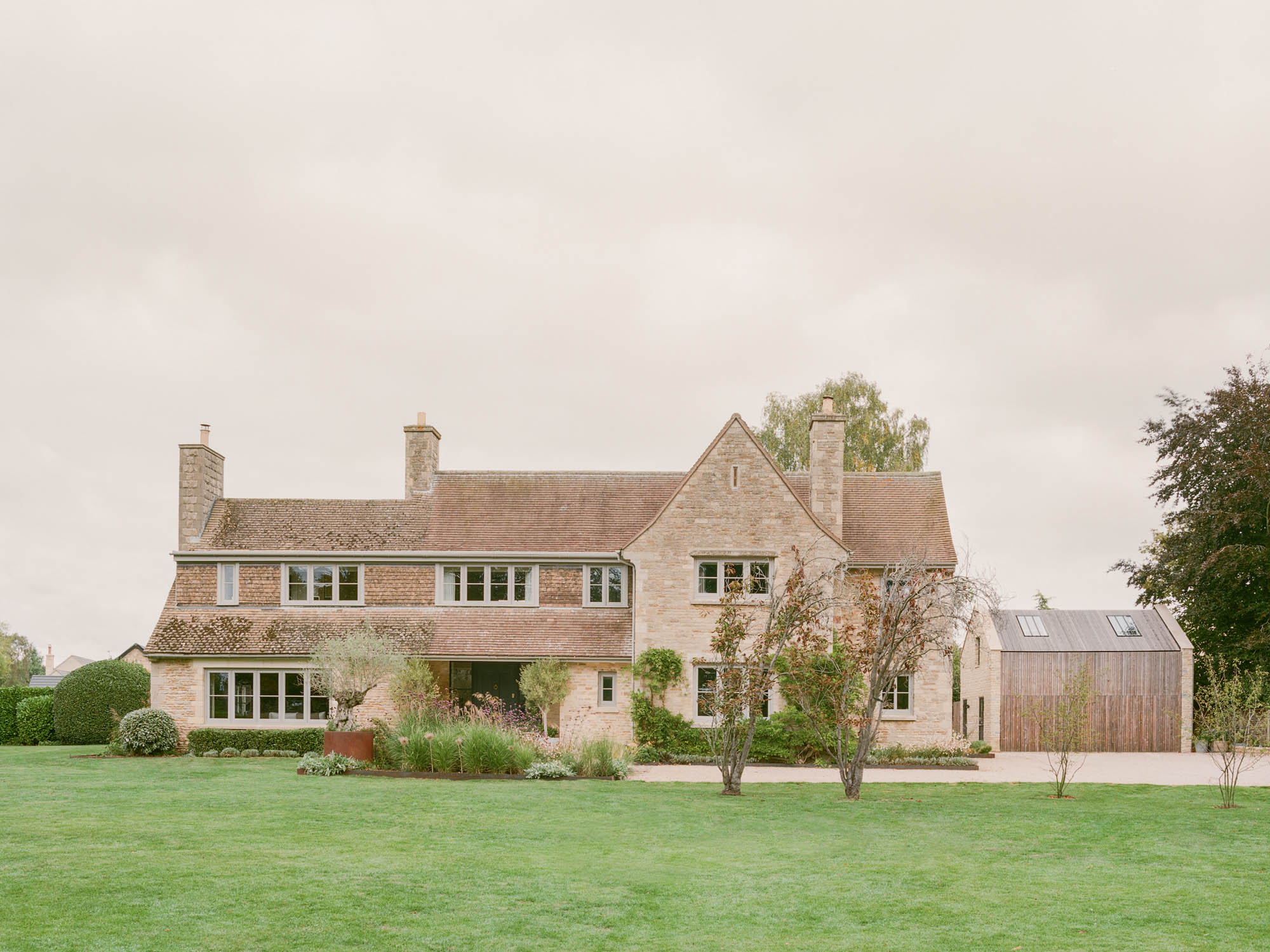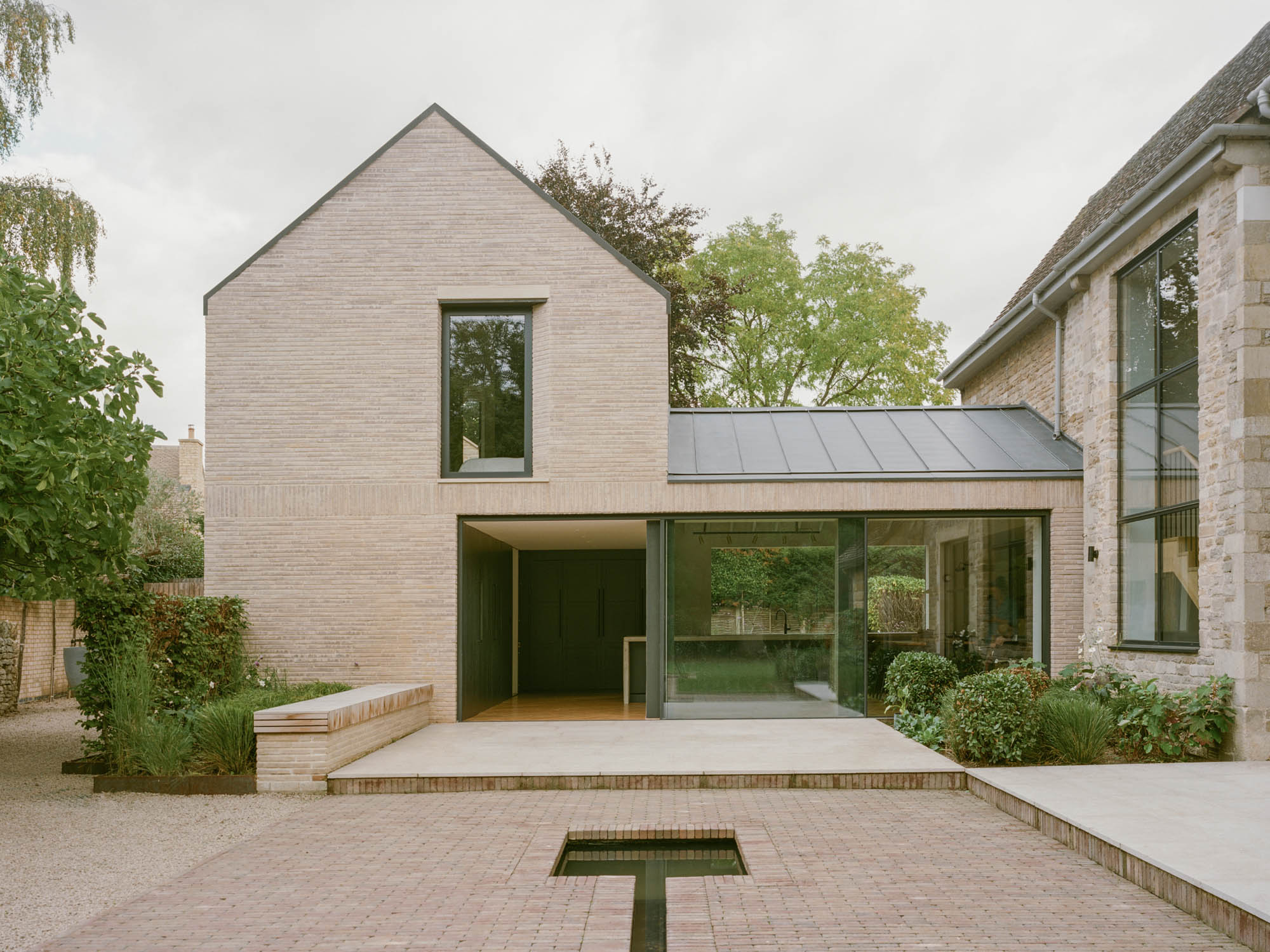 The environment Studio McW created respects the history of Follyfield while providing the standards of a 21st-century home. Walton explains, "We set out to make our clients' transition from busy city living to a slower pace in the countryside seamless."
To do that, the designers expanded the house's footprint by adding three gabled extensions. Each responds to the proportions of the original house, but their detailing—flush thresholds, chamfered wall, and tight profiles—establish them as contemporary. "Follyfield has been designed to instil the energy of a London lifestyle into a country retreat, blending together the best of both worlds," Walton says.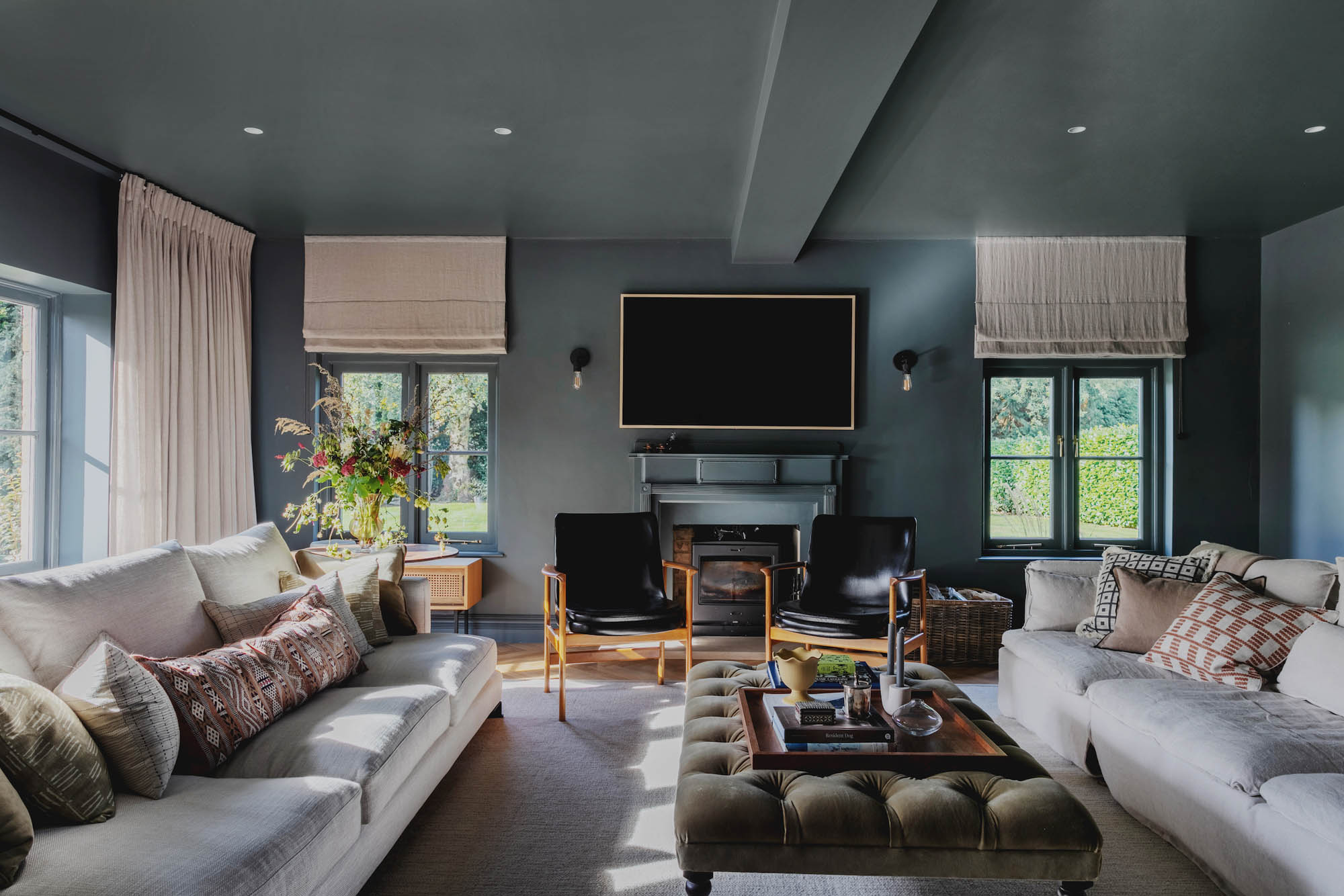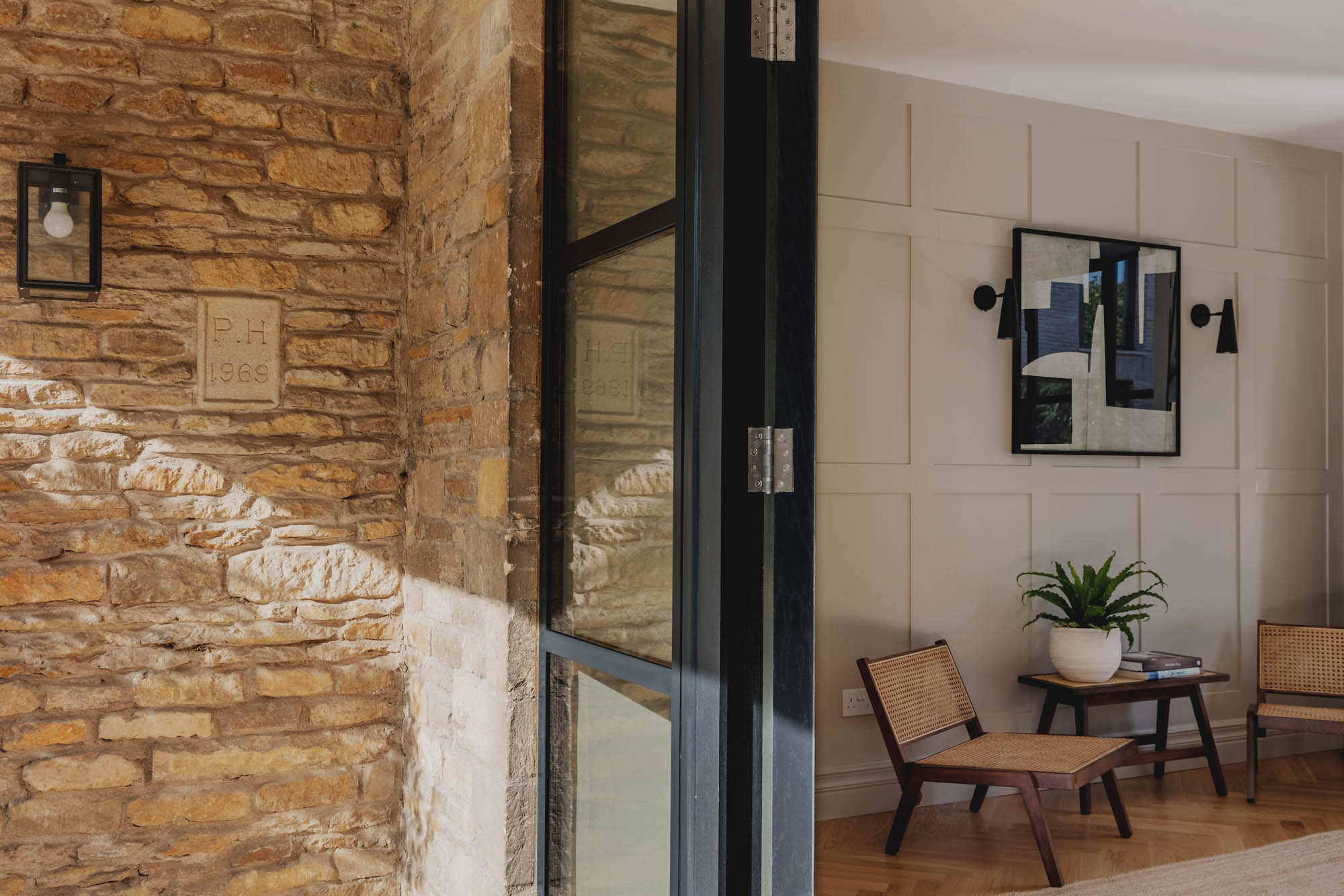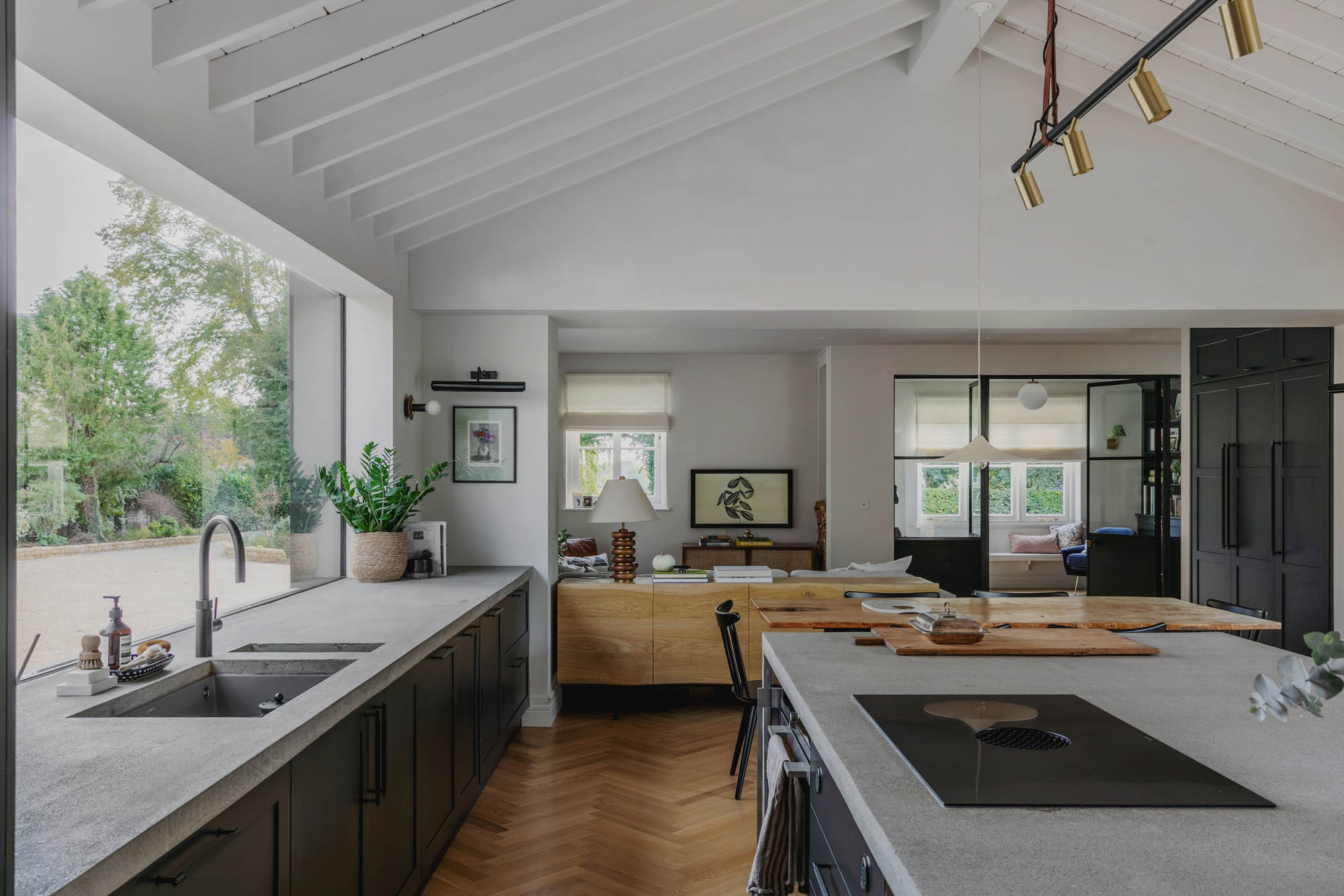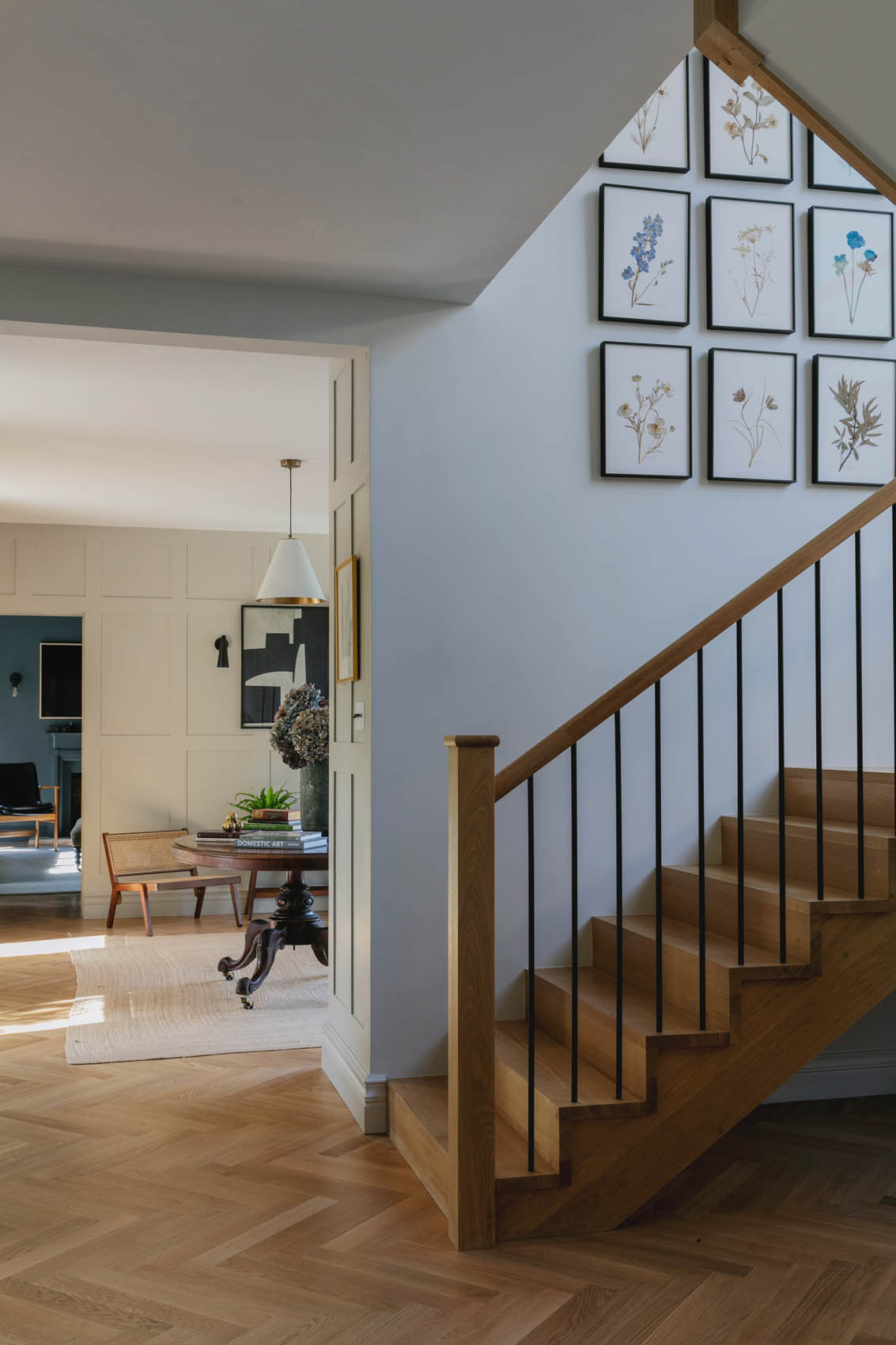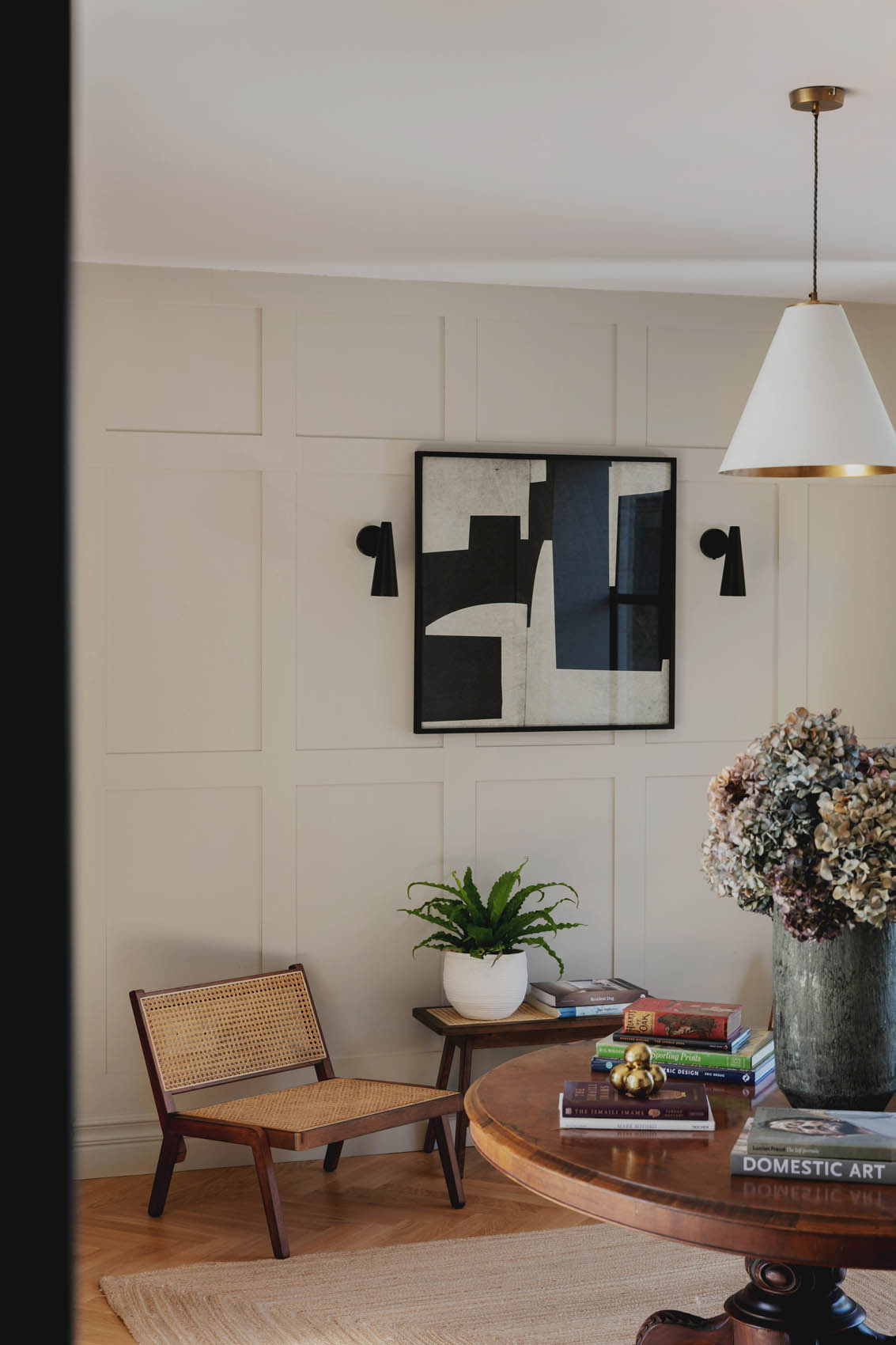 One of the new wings, made with clay brick that references the existing masonry, transforms Follyfield into an L-shape, improving its circulation and flow. That addition also better frames the outdoor space. Working with Claire Greener Landscapes, the design team prioritized better connecting indoor and outdoor spaces.
To subtly distinguish between old and new, and to give the entire composition greater material depth, Studio McW integrated new materials to the other additions. The connection between the original house and the clay-brick wing is roofed with zinc, and they turned to reclaimed stone and pale timber for the extension containing a garage and a fully appointed guest suite.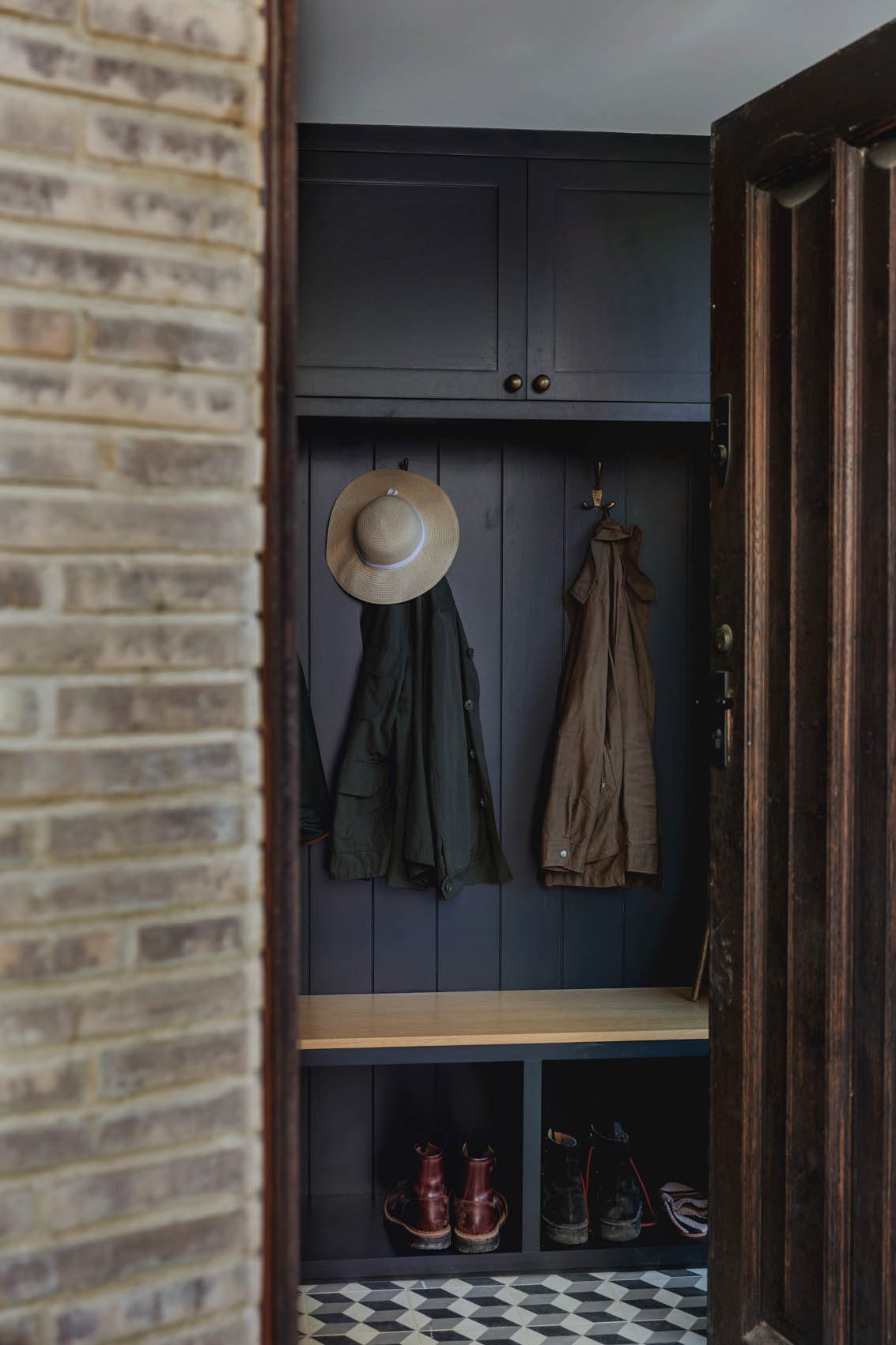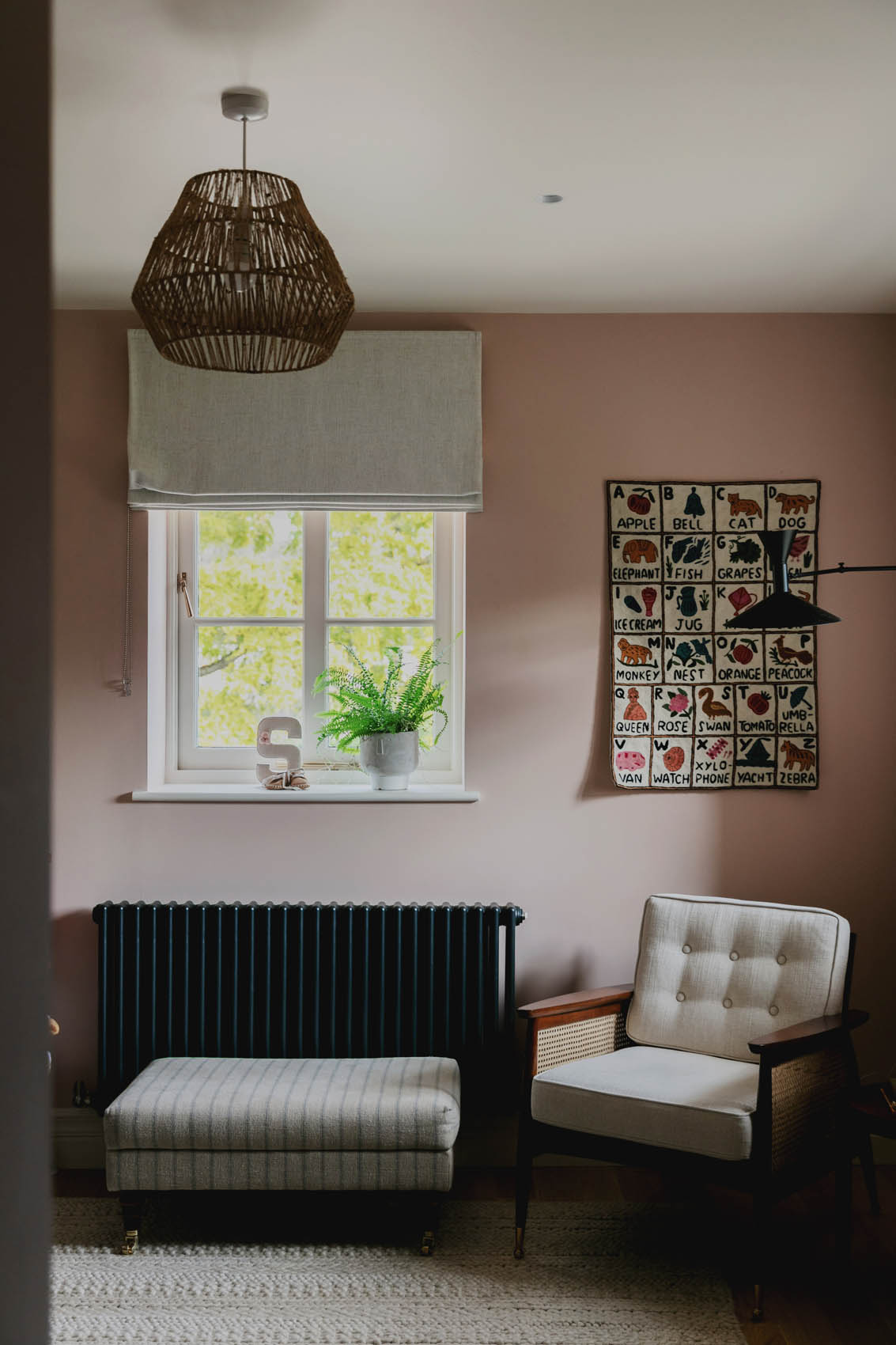 For the interiors, Studio McW collaborated with Rebecca Wakefield of Studio Fortnum. A new kitchen and living room provides an open area to spend time as a family. "We've been surprised by how much time we spend together in the new kitchen, where we love to watch our daughter play while cooking, relaxing, or hosting," one of the owners observes.
Together with their clients, the design team is now at work on a next phase, reorganizing the second floor of the house, which they expect to finish later this year.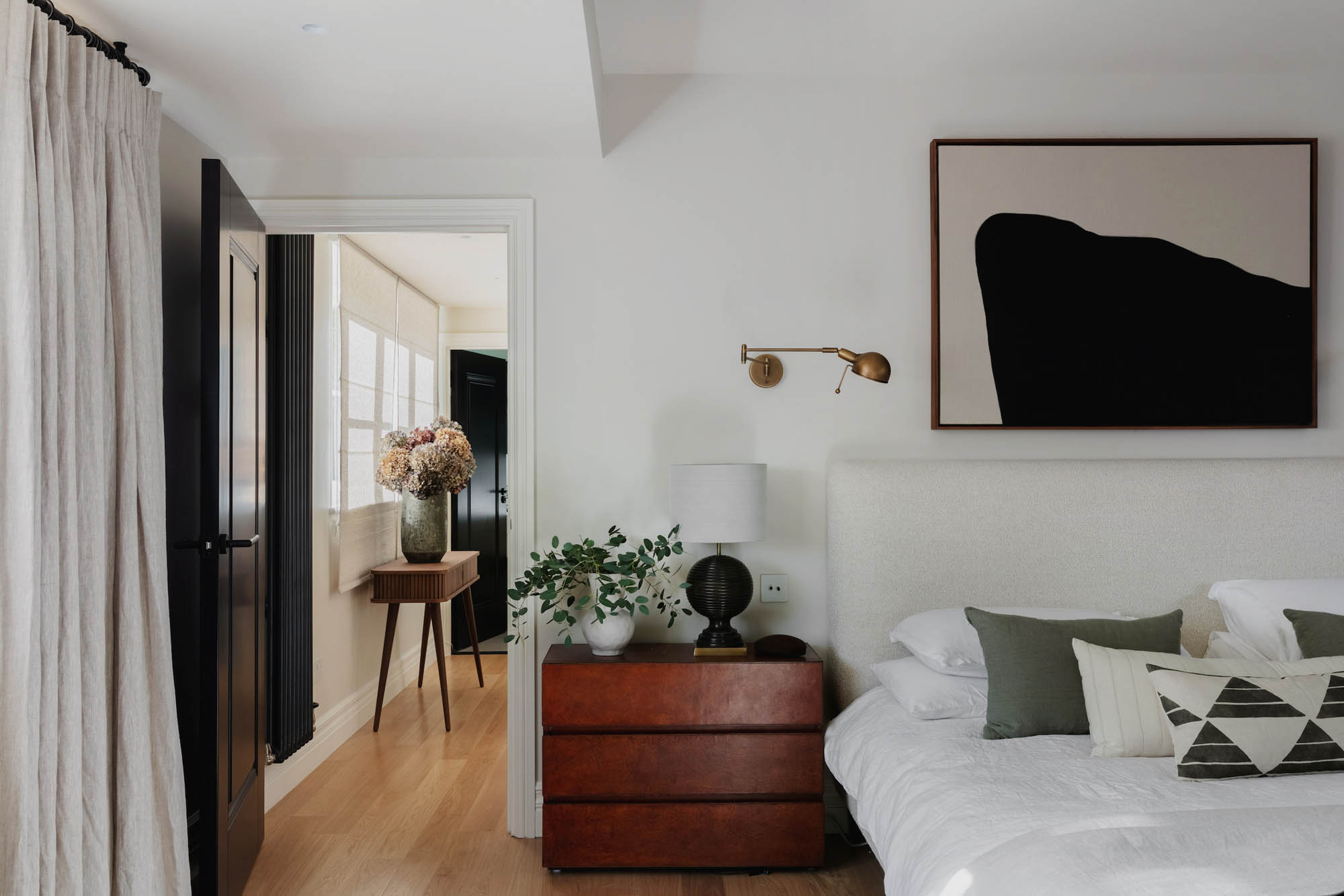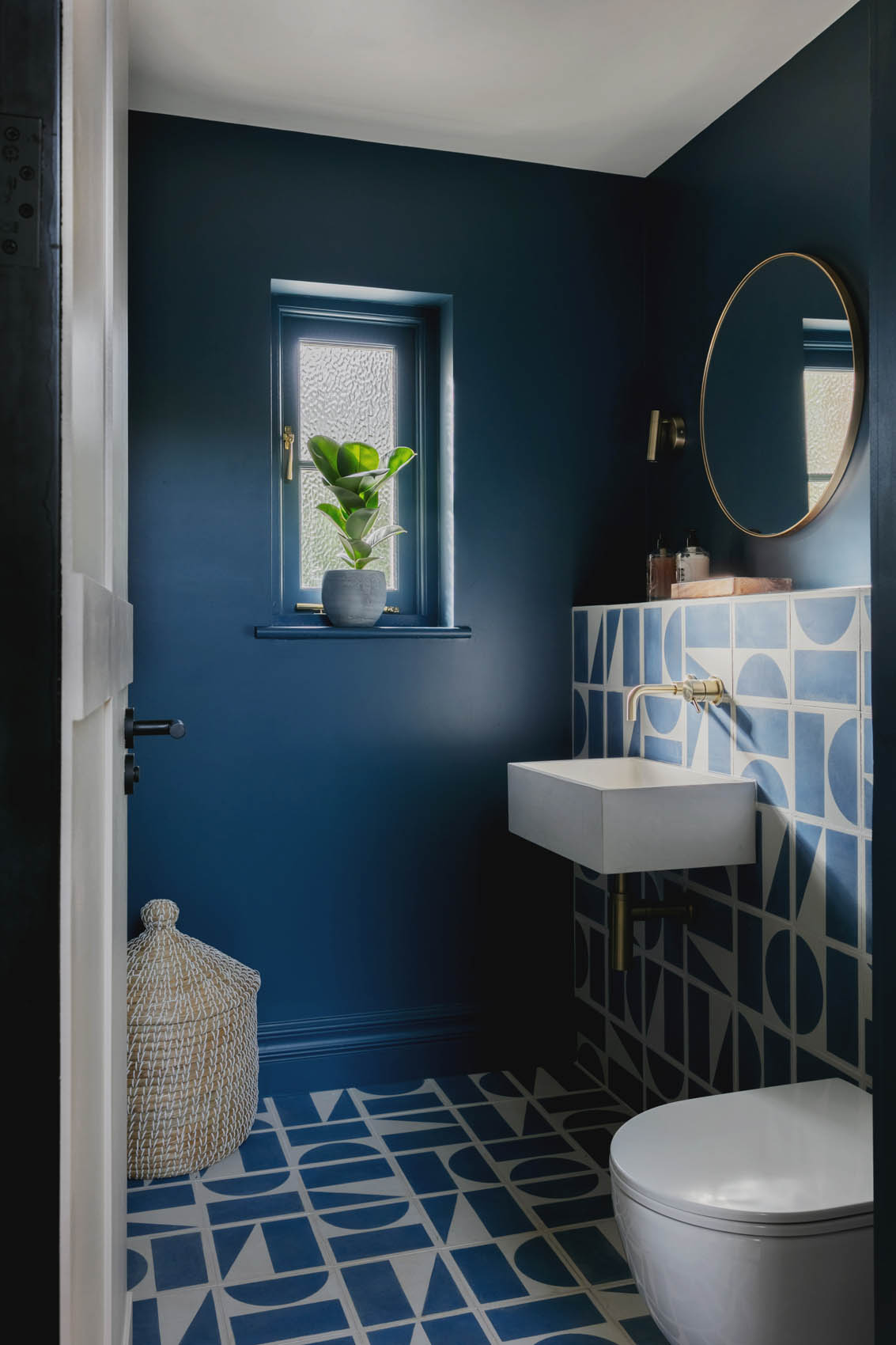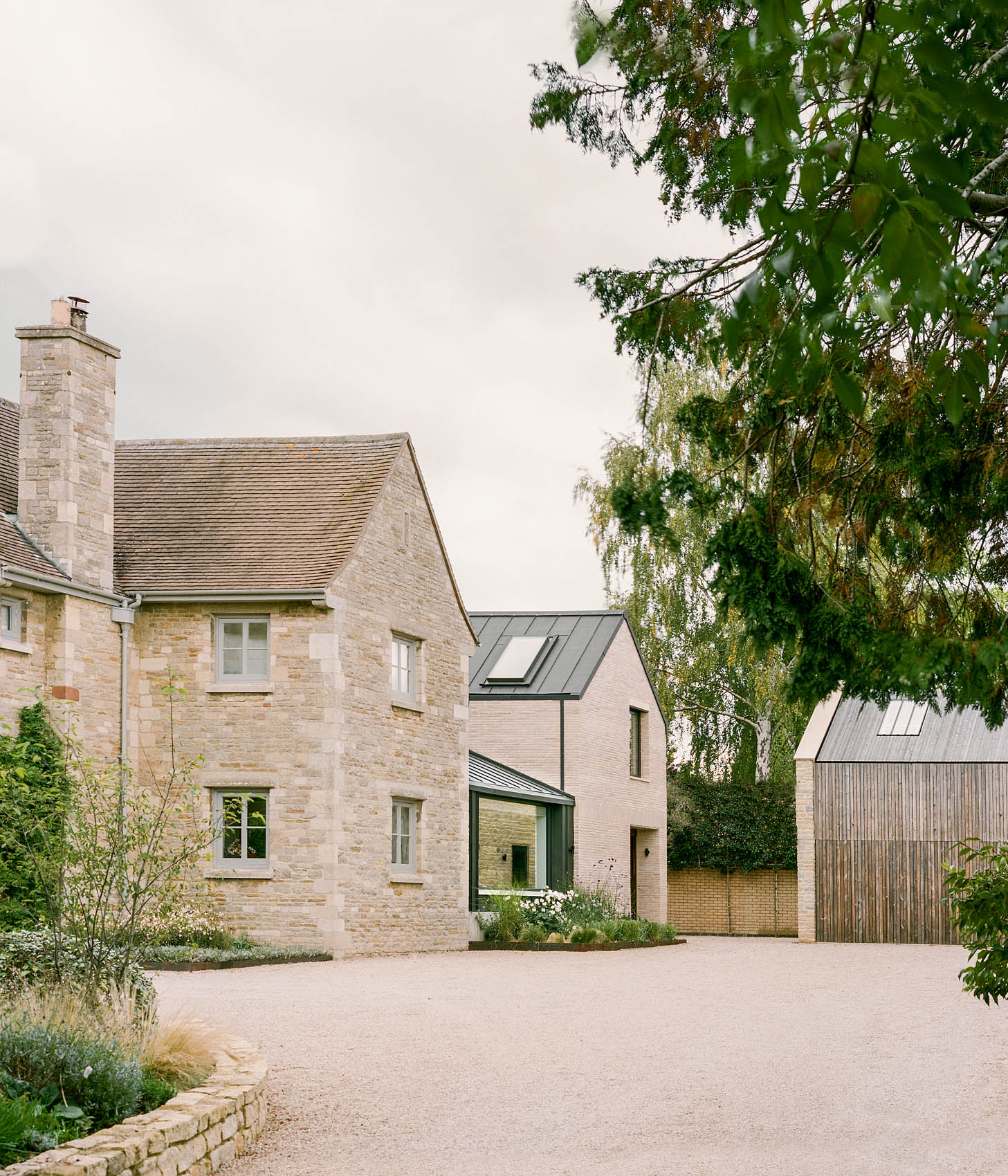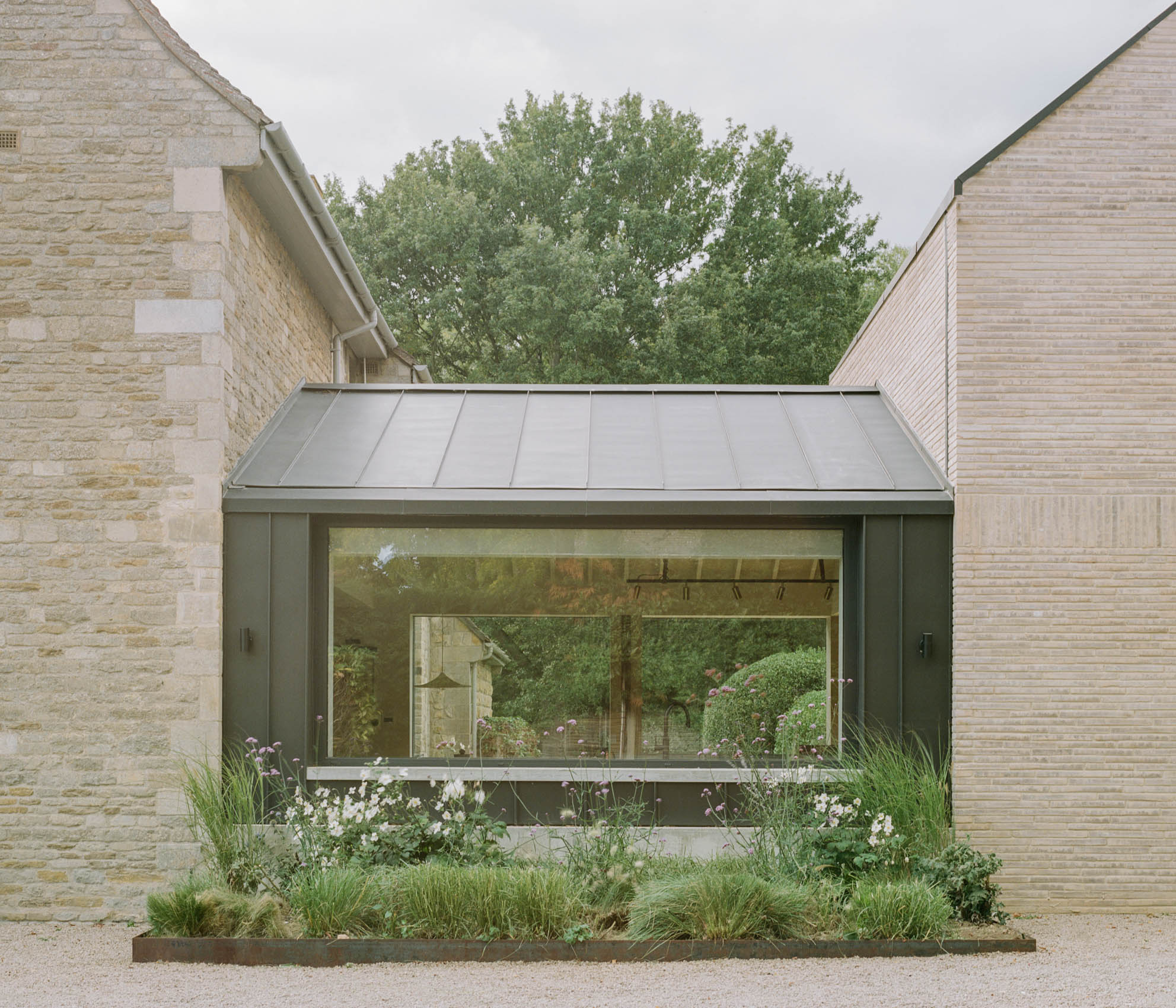 Photography by Mariell Lind Hansen and Lorenzo Zandri.