Home of the Week: Chester House by MacKay-Lyons Sweetapple Architects
On the South Shore of Nova Scotia in a tiny village called Chester sits a comfortable contemporary country abode by MacKay-Lyons Sweetapple Architects, completed last year.
Asked by a Seattle woman relocating to Canada for a "straightforward home that feels good," the architects delivered with Chester House. Set across 1,350 square feet, the space is both open and private, balancing soaring ceilings with cozy private nooks. It's not the only instance of contrast the architects artfully nail—Chester House is modern yet timeless, bright yet shadowed, organic yet industrial. From the wooded lot, a cedar deck serves as the entryway to the gable-roofed home. The lower portion of the exterior is clad in two-inch matchbook cedar shiplap, drawing from the technique used on local boats for centuries. The exterior of the upper portion, puzzled together with large windows, is weathered steel.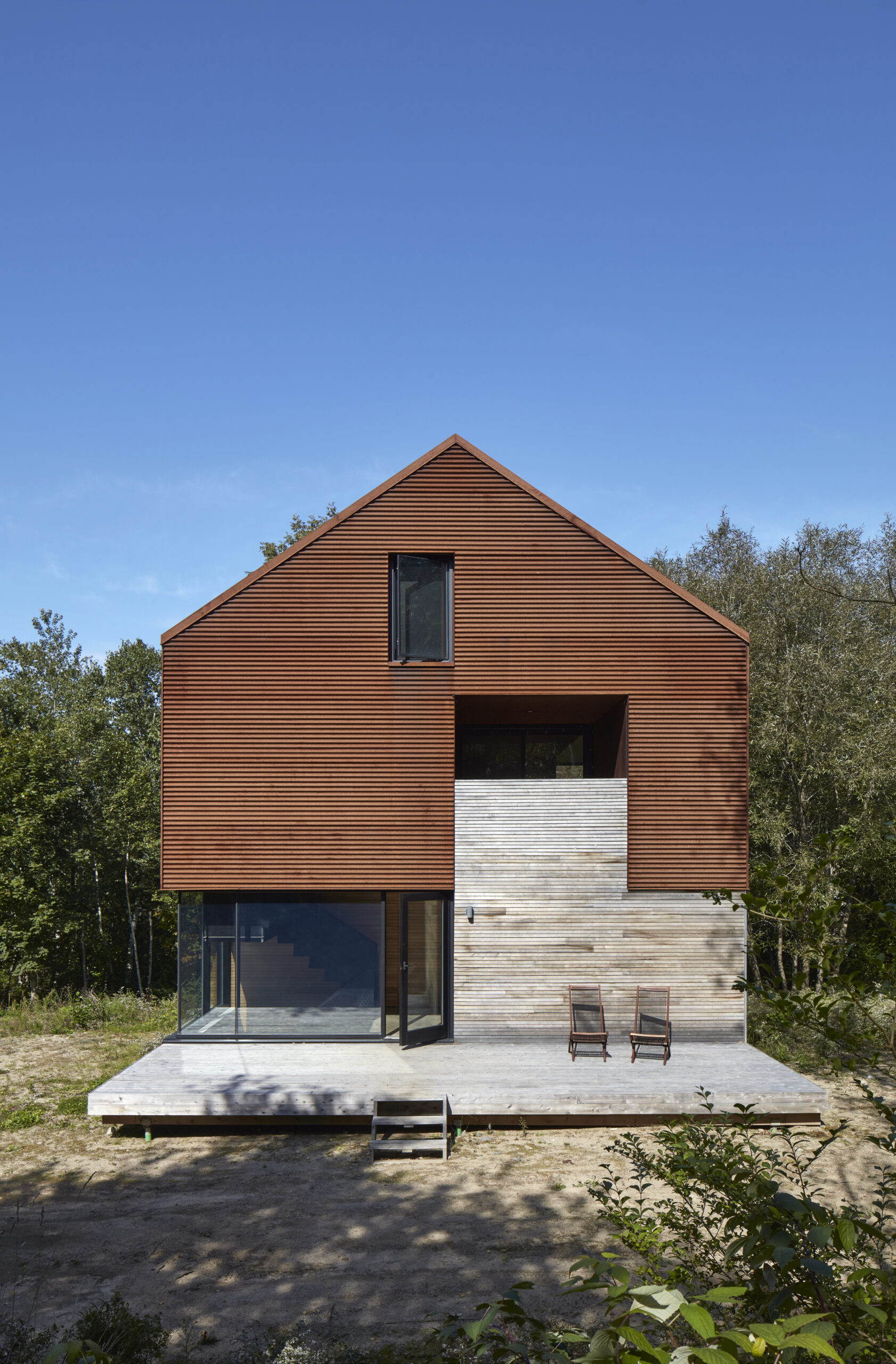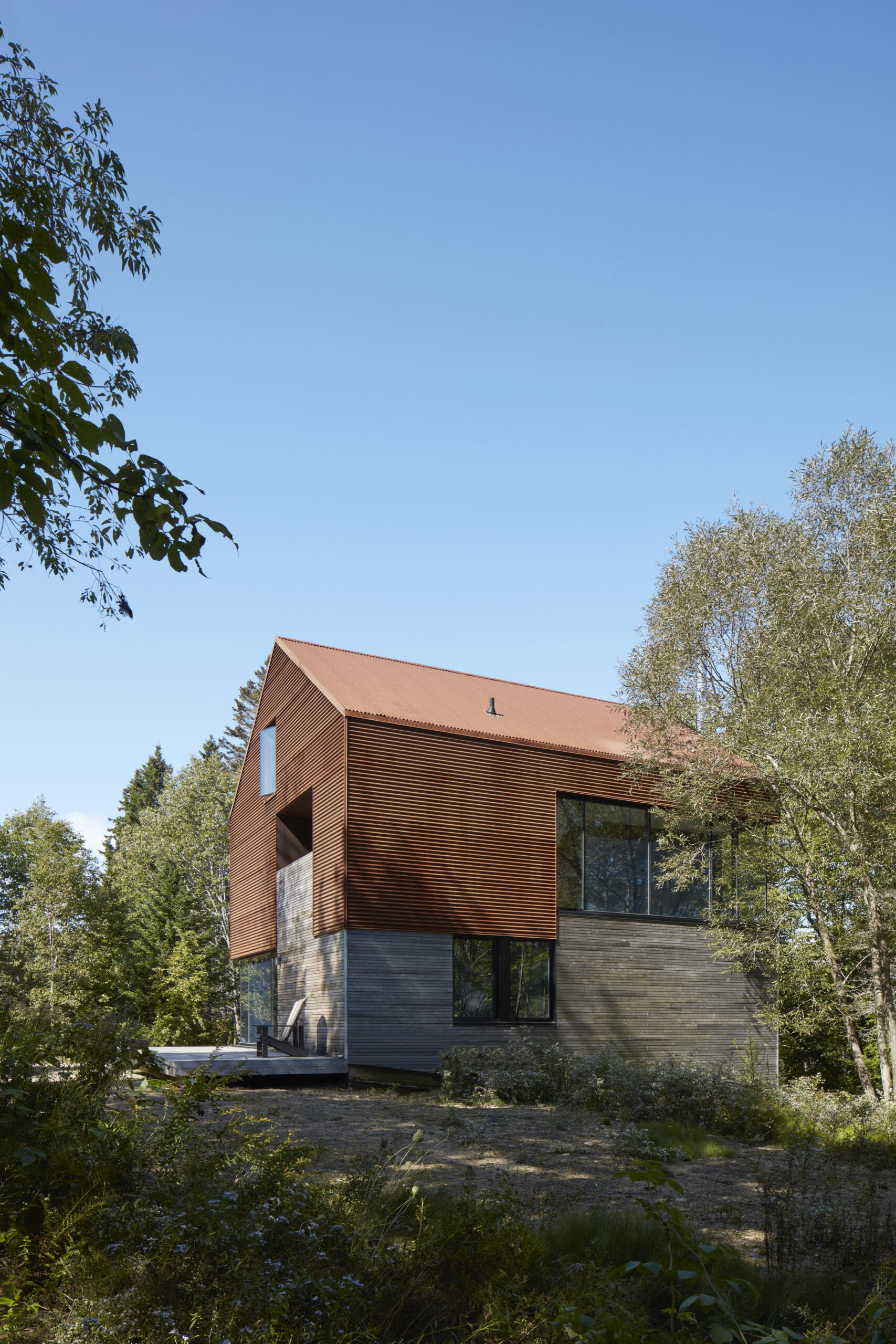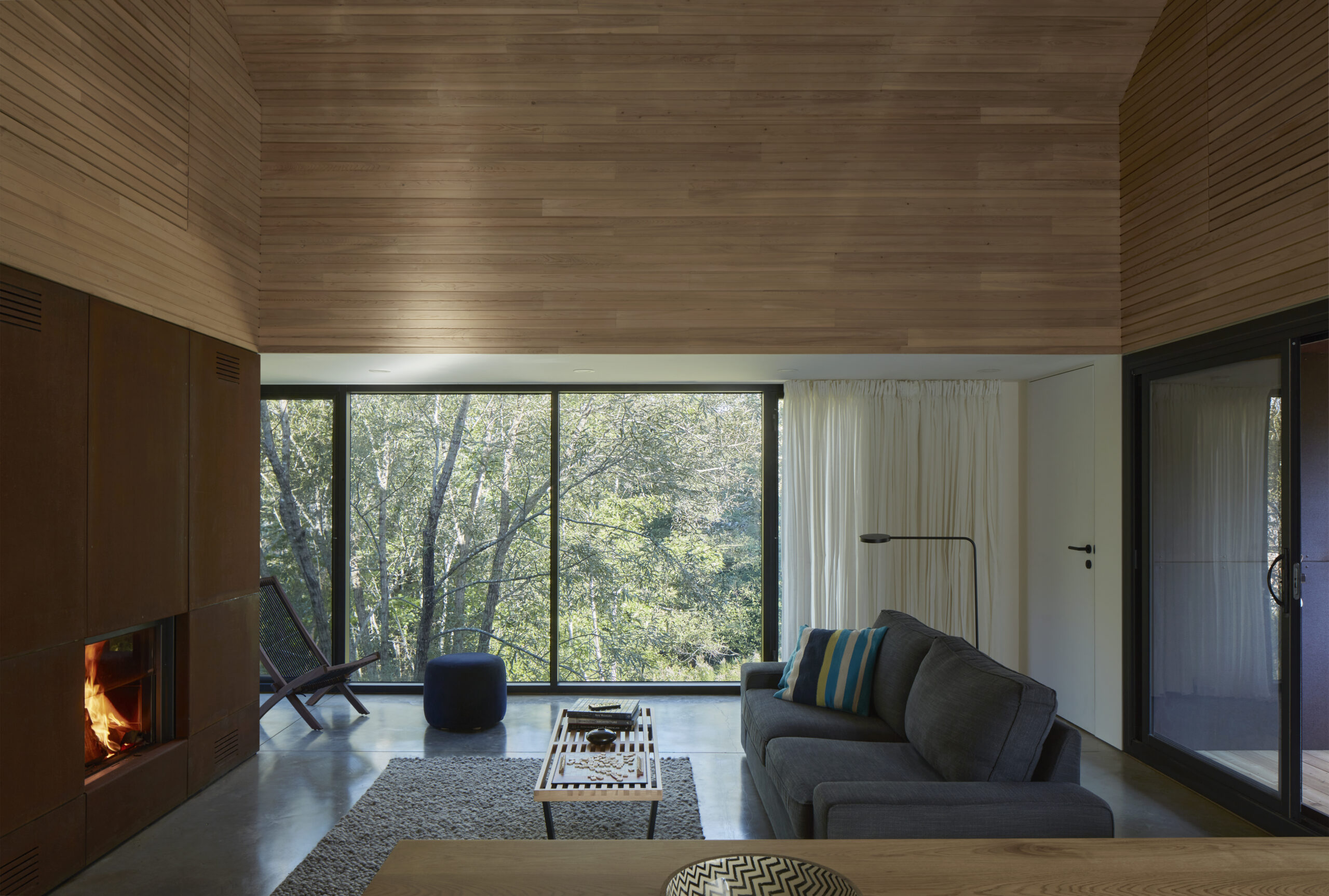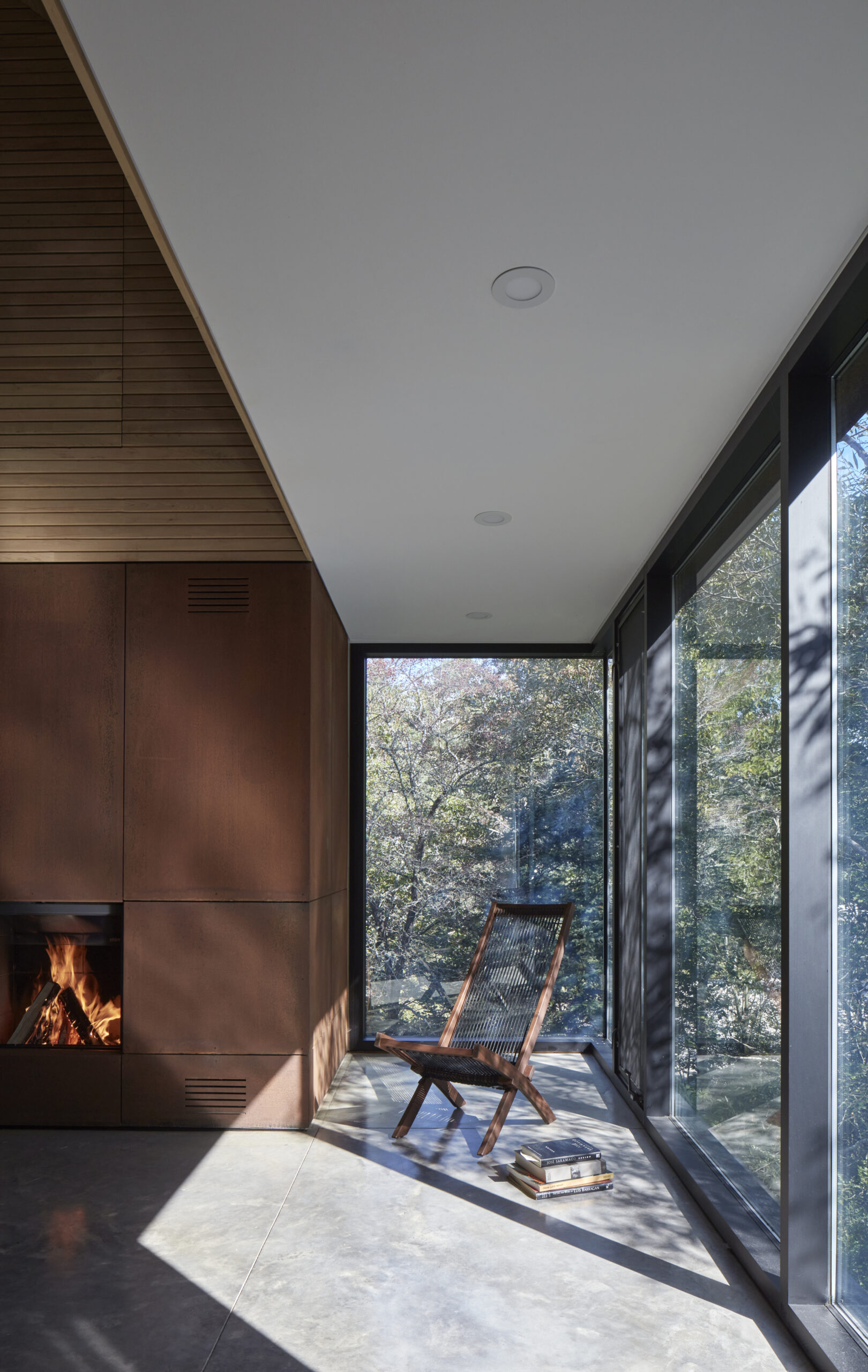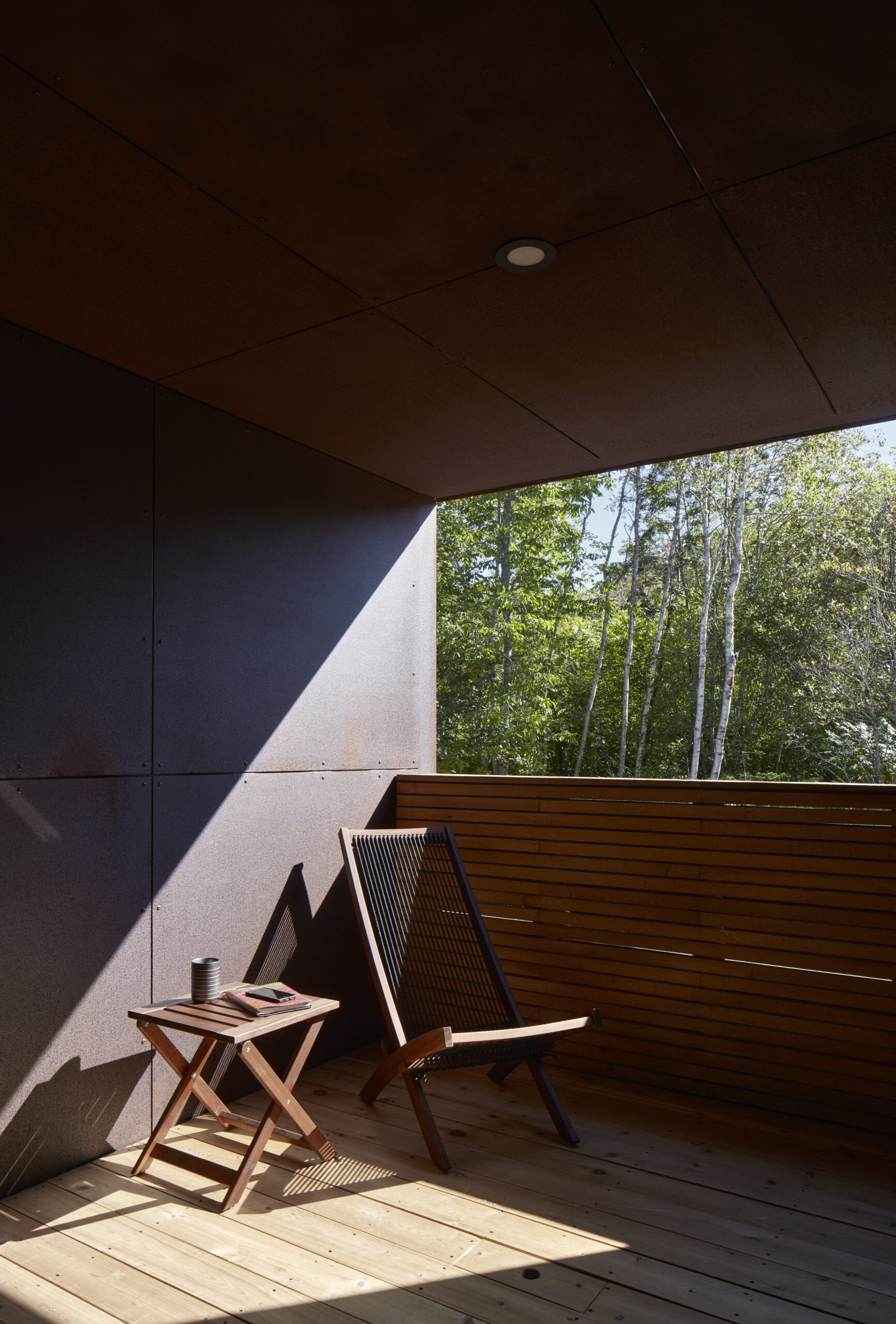 Upstairs, an open living and dining room centre the space, with a fireplace for gathering around while taking in the verdant views. A kitchen, balcony, and washroom extend from the main space. Up a ladder, a hidden loft tucked away in the gable acts as another bedroom or storage. Black perforated steel stairs connect the main living level with the two ground-level bedrooms.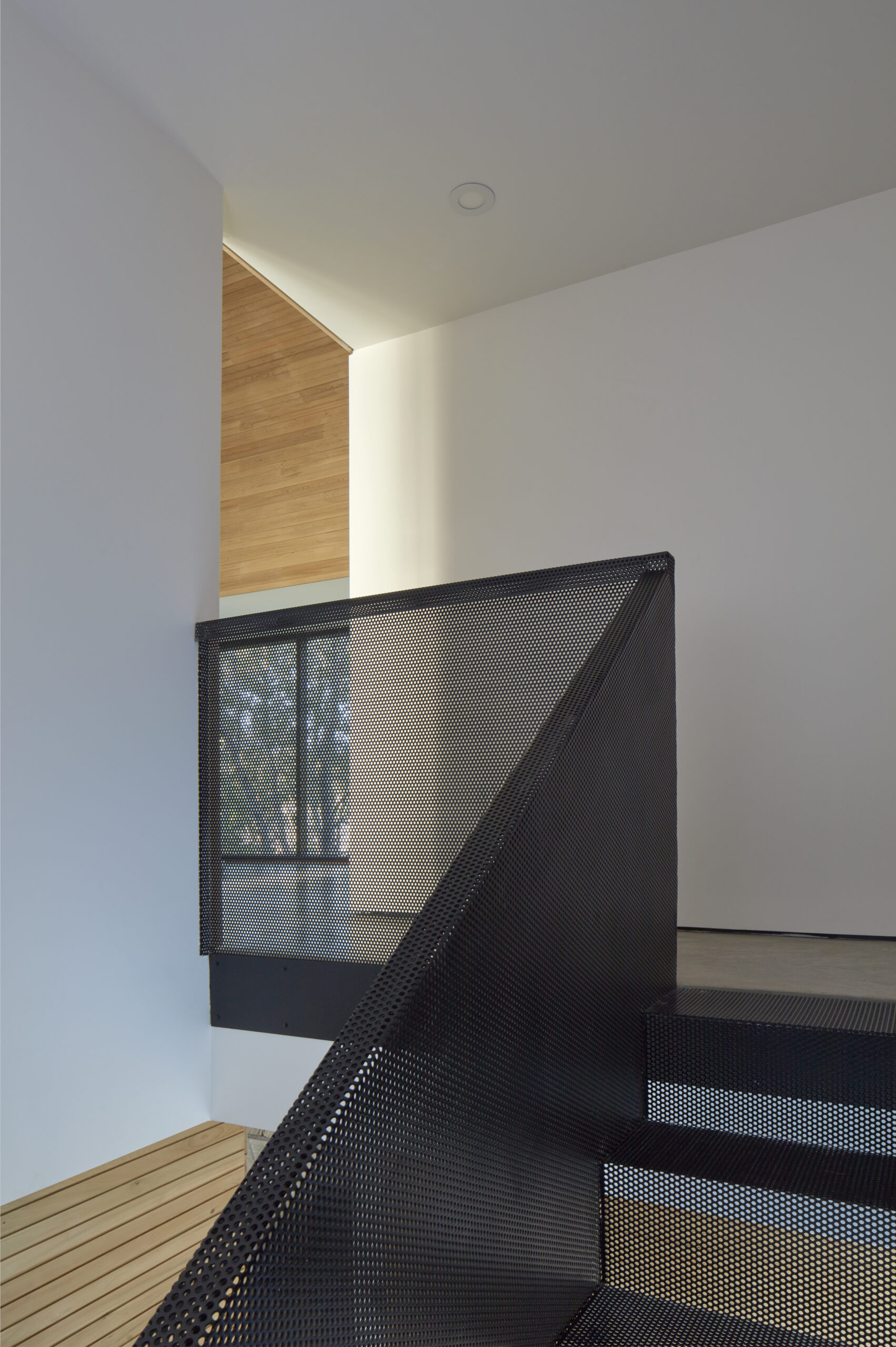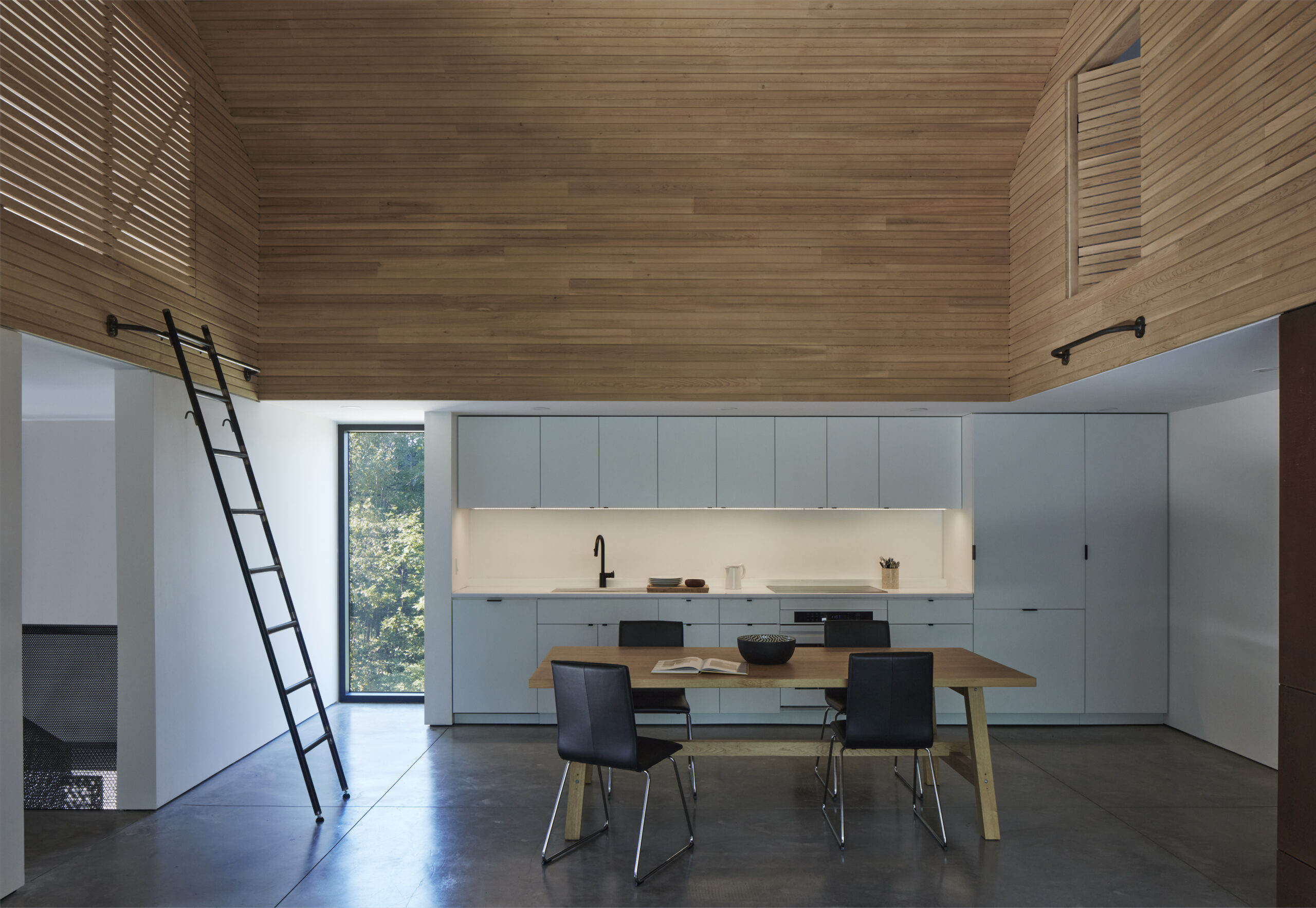 Across the levels and spaces, MacKay-Lyons Sweetapple Architects' Chester House preserves a cohesive sense of peace fit for the elevated countryside retreat that it is.
Photography by James Brittain.