Home of the Week: Black Fox Ranch by CLB Architects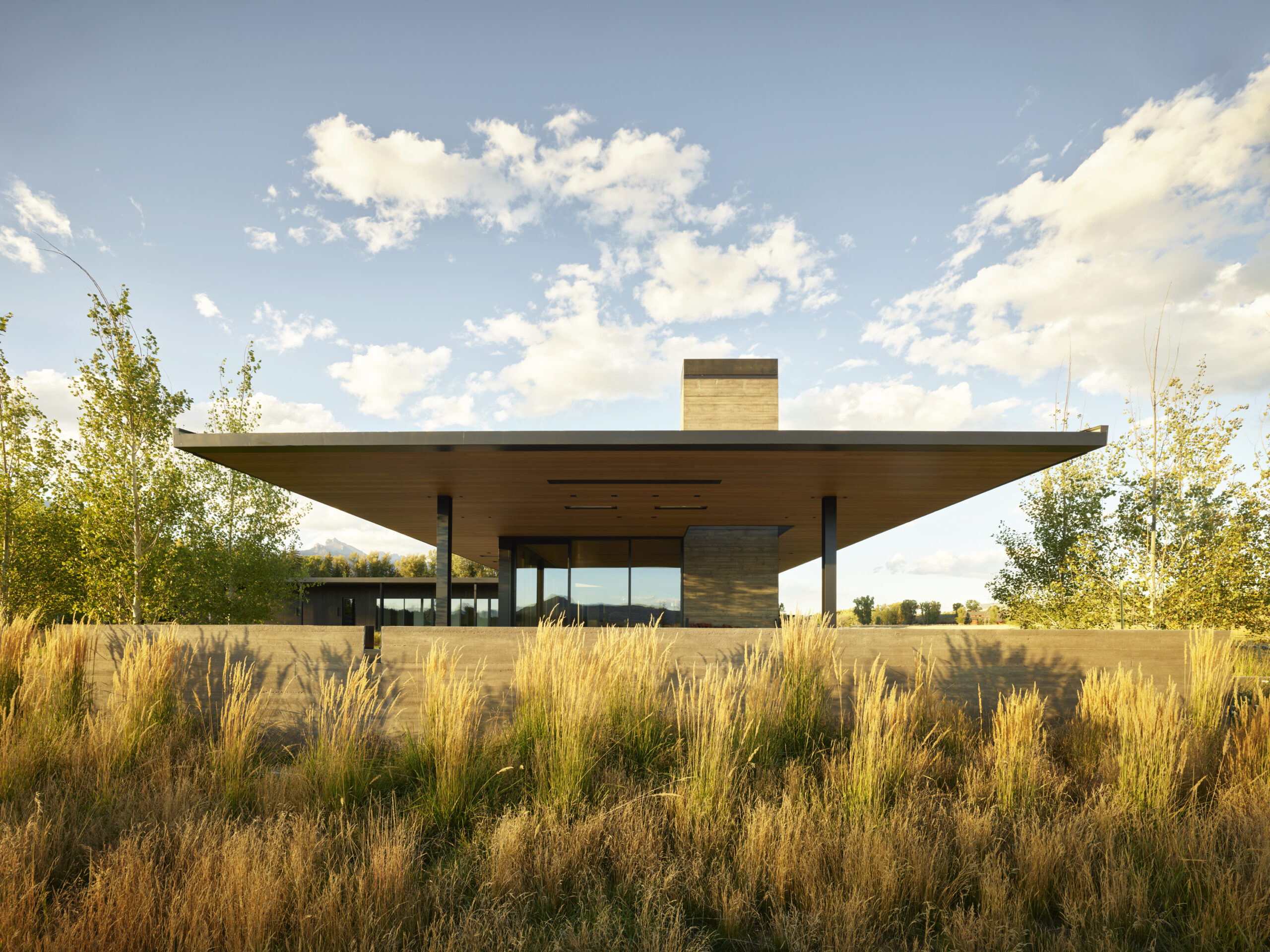 For over a century, this stretch of Wyoming landscape just south of Grand Teton National Park was the site of Bar B Bar, a working ranch. Though the Rocky Mountain peaks surrounding the site convey a sense of ruggedness and permanence, the ranch, over time, did considerable damage to the sensitive landscape that makes up the pastures between the peaks. With soils compacted from overuse and ground cover stripped away by the realities of managing cattle, the ranch had destroyed this alpine ecology.
About 20 years ago, though, the ranch reached the end of its long run, and its 800 acres became a conservation-based development with 19 home sites and 500 acres of undeveloped land. When the new owners of this site acquired their lot, they were determined to restore its natural ecology. They turned to Design Workshop, an international landscape architecture firm with an office in Aspen, Colorado, and an expertise in alpine environments. The landscape design restored the site's ecology, transforming a stretch of compacted dirt into a meadow planted with wheatgrass, blue flax, and native willow framed by groves of blue spruce, aspen, and cottonwood.

For the house, the clients worked with a local firm, CLB Architects, to design a modern structure, using materials and forms that referenced the site's longer history and resonated with its place. The three-bedroom residence keeps low to the ground. An upper-level primary suite creates a hideaway for the homeowners, complete with an office and a private deck. On the lower level, two guest bedrooms and shared living spaces capitalize on indoor-outdoor connections while providing views west to the Teton Mountains and east to the Gros Ventre Range. Roof overhangs allow for outdoor living protected from what can be intense sun.

As equestrians, the clients wanted to take advantage of opportunities for horseback riding, so CLB also designed a barn, enabling the homeowners to immerse themselves in equestrian activities.
Even as it casts a striking profile, the house resonates with the landscape. CLB principal Eric Logan notes, "We spent a long time thinking about how to blend the home—volumetrically and materially—into the landscape."
John Gendall is the author of Rocky Mountain Modern (Monacelli, 2022).