History and Imagination Merge at Stylish Toronto Spot for South American Cuisine
Housed in a multilevel space with art deco accents and South American influences, and serving delicacies such as serrano ham aged for 24 months, Leña Restaurante offers a dining experience that's glamorous yet wholesome.
Leña, managed by hospitality company Oliver & Bonacini, is in the southeast corner of Saks Fifth Avenue off Yonge Street and occupies three levels connected by grand staircases. The 11,000-square-foot interior seats 296 patrons. Combining vibrant blues with rustic neutrals, the softly lit space features rich leather upholstery and marble-panelled walls, but the main floor's shimmering black-and gold-octagonal bar is probably the most Instagrammable part of the restaurant.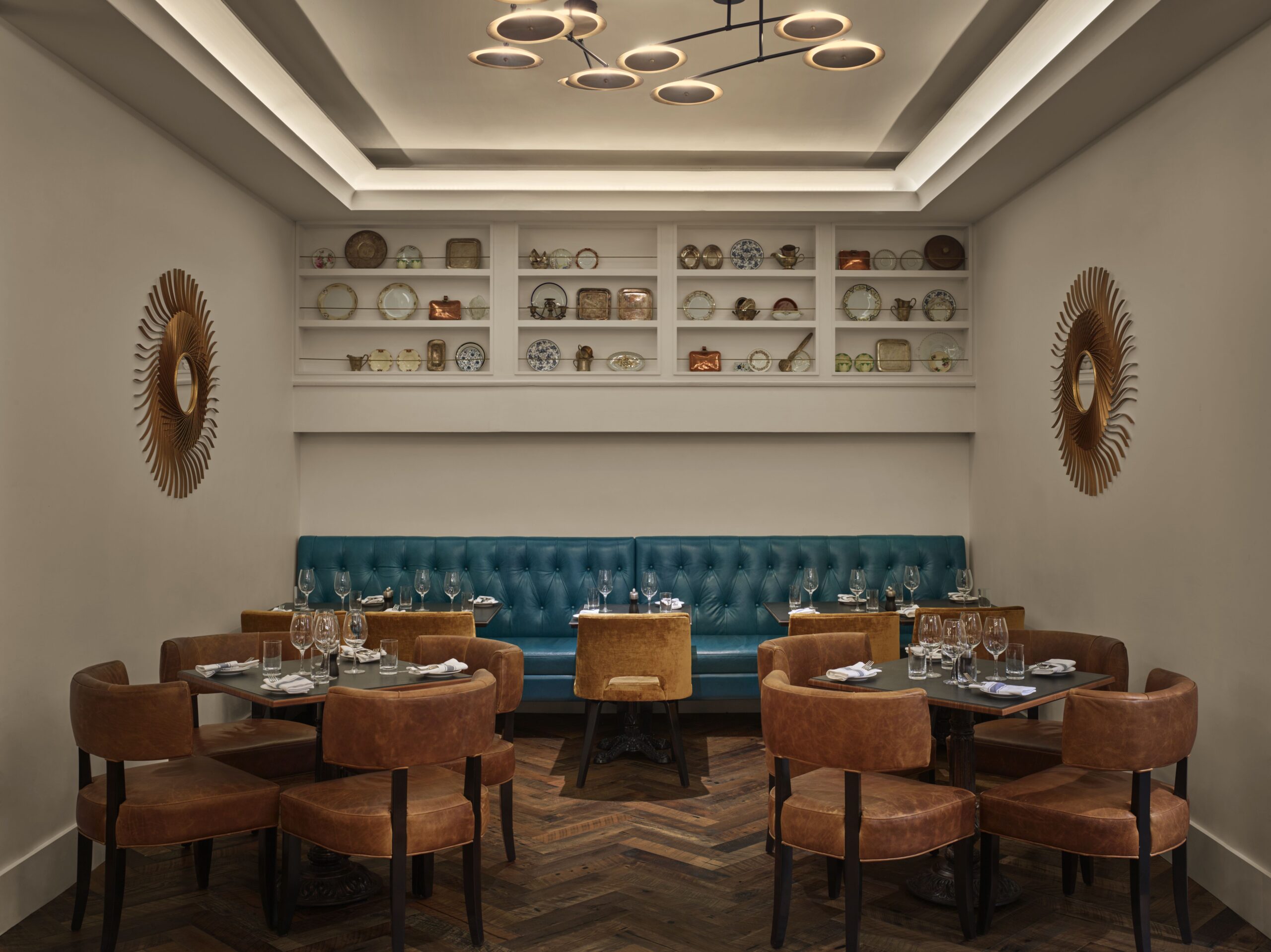 Canadian chef Anthony Walsh, the driving force behind Leña, wanted to pay homage to his mother-in-law Elena and her home country of Argentina. The menu is filled with mouth-watering, indulgent South American cooking with Spanish and Italian influences such as yuca root fries as delicious as those made from potatoes. The appetizers range from a luscious beef tartare with oyster mayonnaise and vegetable ash to pulled stracciatella with porcini mushrooms and orange marmalade from Northumberland's Tamarack Farms.
Leña has an abundant selection of seafood, from octopus and clams to succulent crustaceans such as oysters and shrimp. Each dish features an enlivening dash of fresh green accents such as cilantro, guindilla peppers, and chives.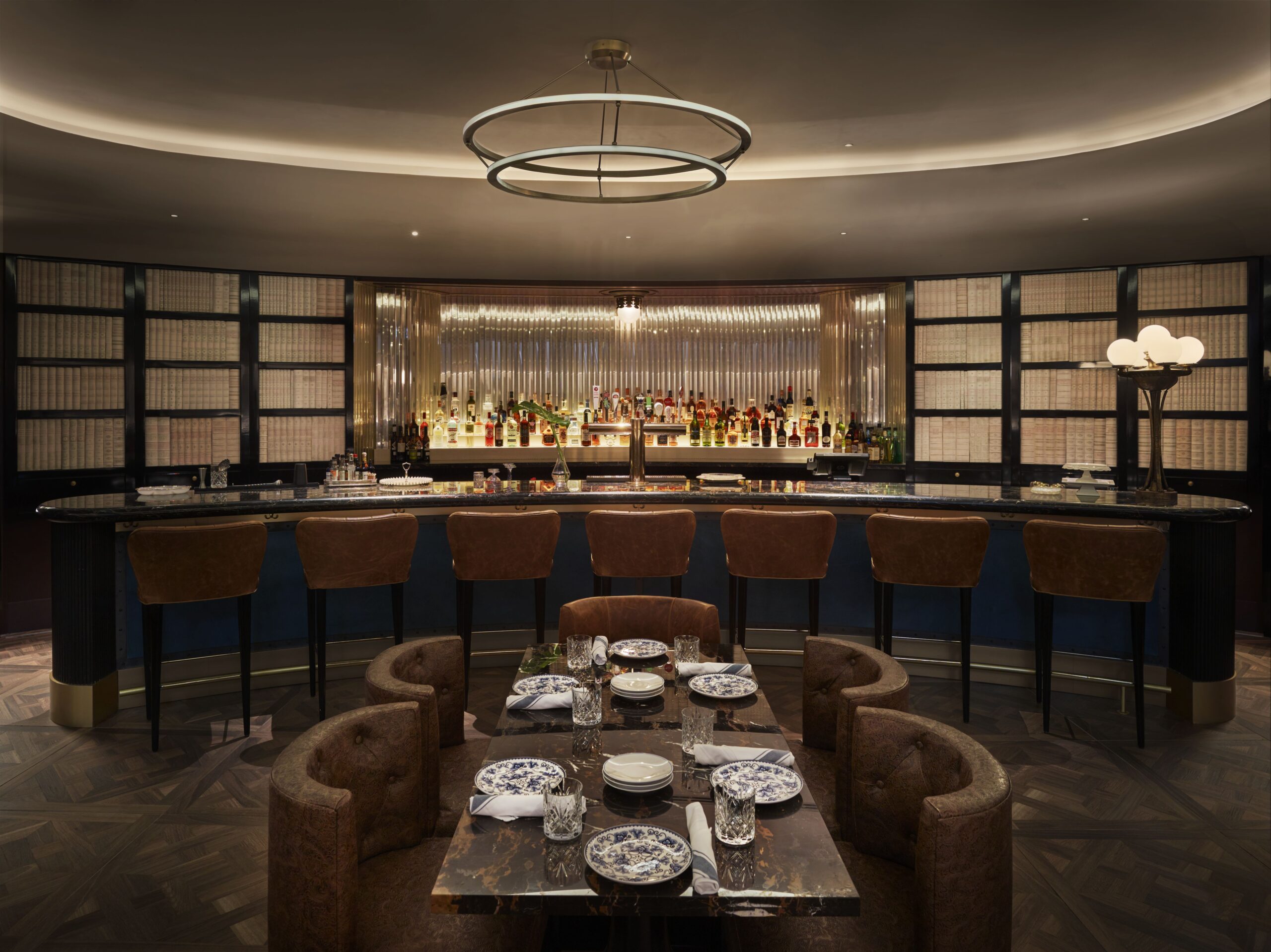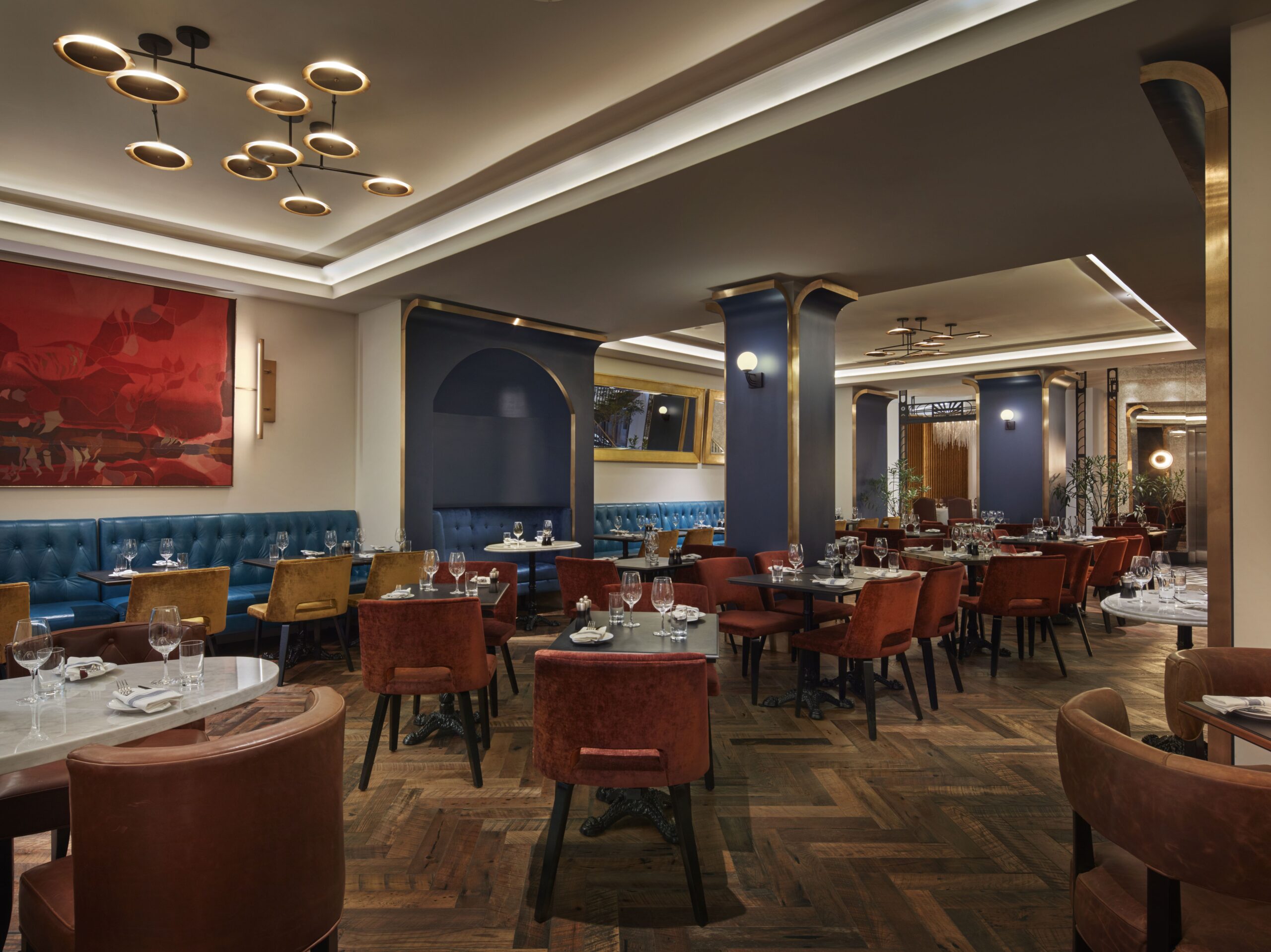 There are four options for dessert, all as heavenly as they sound. The standout is the burnt cheesecake, also known as a Basque cheesecake, which has a caramelized outer layer encasing the rich, gooey interior we all love.
As for the drinks, get ready to immerse your palate in the flavours of South America, with cocktails such as the Pisco Paper Plane (El Gobernador pisco, Amara Nonino, Aperol, and lemon), the Hand of God (Dejado tequila, cilantro, lemon, and lime), Batida (El Dorado 3 Year Old rum, Leblon cachaça, coconut milk, passion fruit, and lime), and Smoky Margarita (Los Siete Misterios mezcal, triple sec, and lime juice).
Since debuting in 2016, Leña has experienced one achievement after another, from glowing reviews to being featured on MasterChef Canada and included in the 100 Best Restaurants in Canada.
Photography by Nicholas Koenig.