Historical Prestige is Alive and Well at Gianni's at The Villa
Renaissance glamour awaits you.
Inside what was formerly the Versace mansion, Gianni's at the Villa offers a luxurious dining experience for the upper crust. Located on Miami's most glamourous street, Ocean Drive, Gianni's adds a touch of vintage glamour to the modern bustle of the street, with interiors dating back to the 1930s.
The dining rooms are prime examples of how much thought was put into every detail in the intricate spaces. The walls are richly decorated with multicoloured stones, sunlight reflects off the stained-glass windows and onto the glittering marble floor, and an array of medieval-style chandeliers add an ornate touch to each room. The open-air courtyard is the most popular, its two levels overlooking a 54-foot-long pool with more than a million mosaic tiles. The grand staircase is a spectacle of its own. With lustrous gold accents, each step guides guests to the centrepiece at the bottom.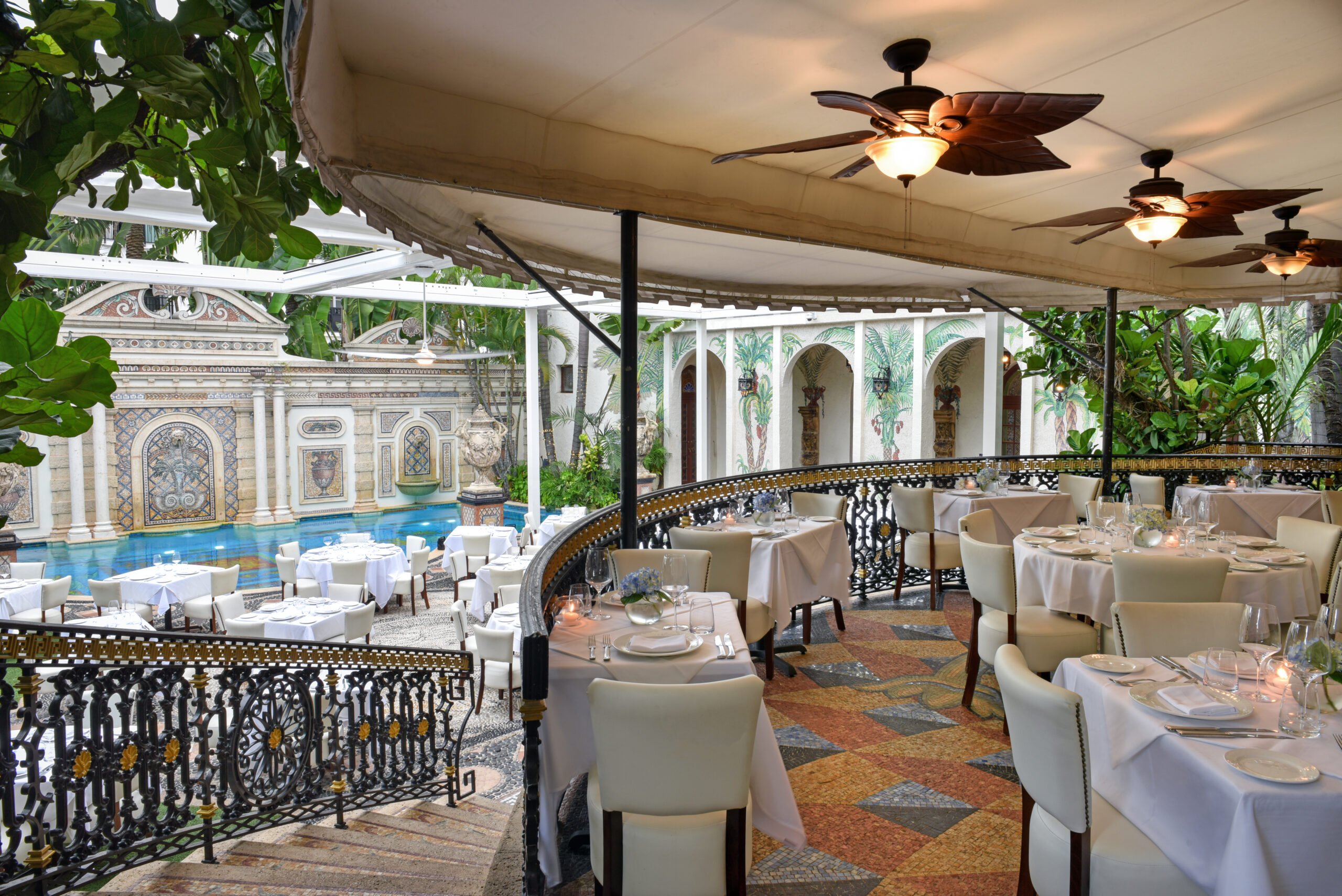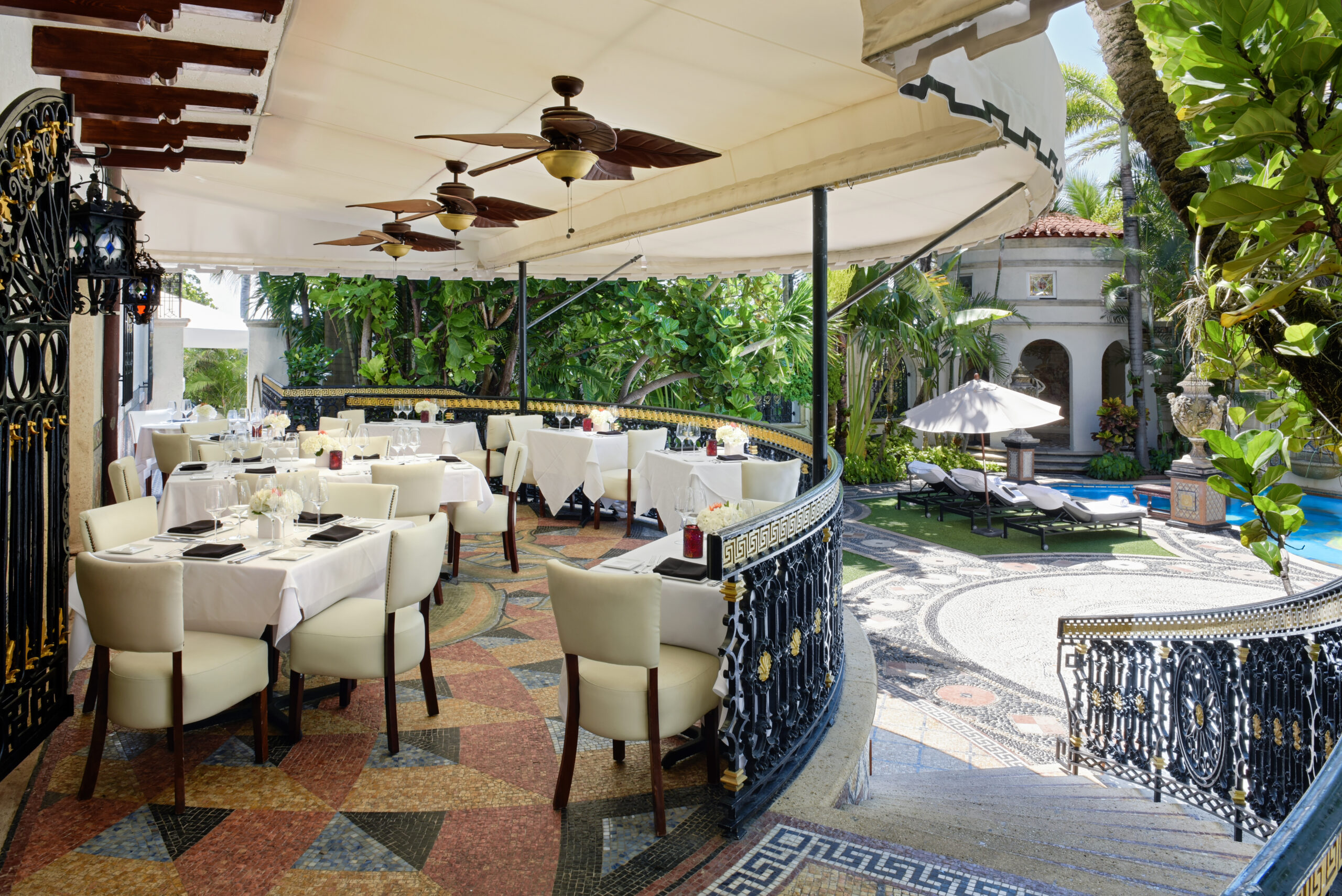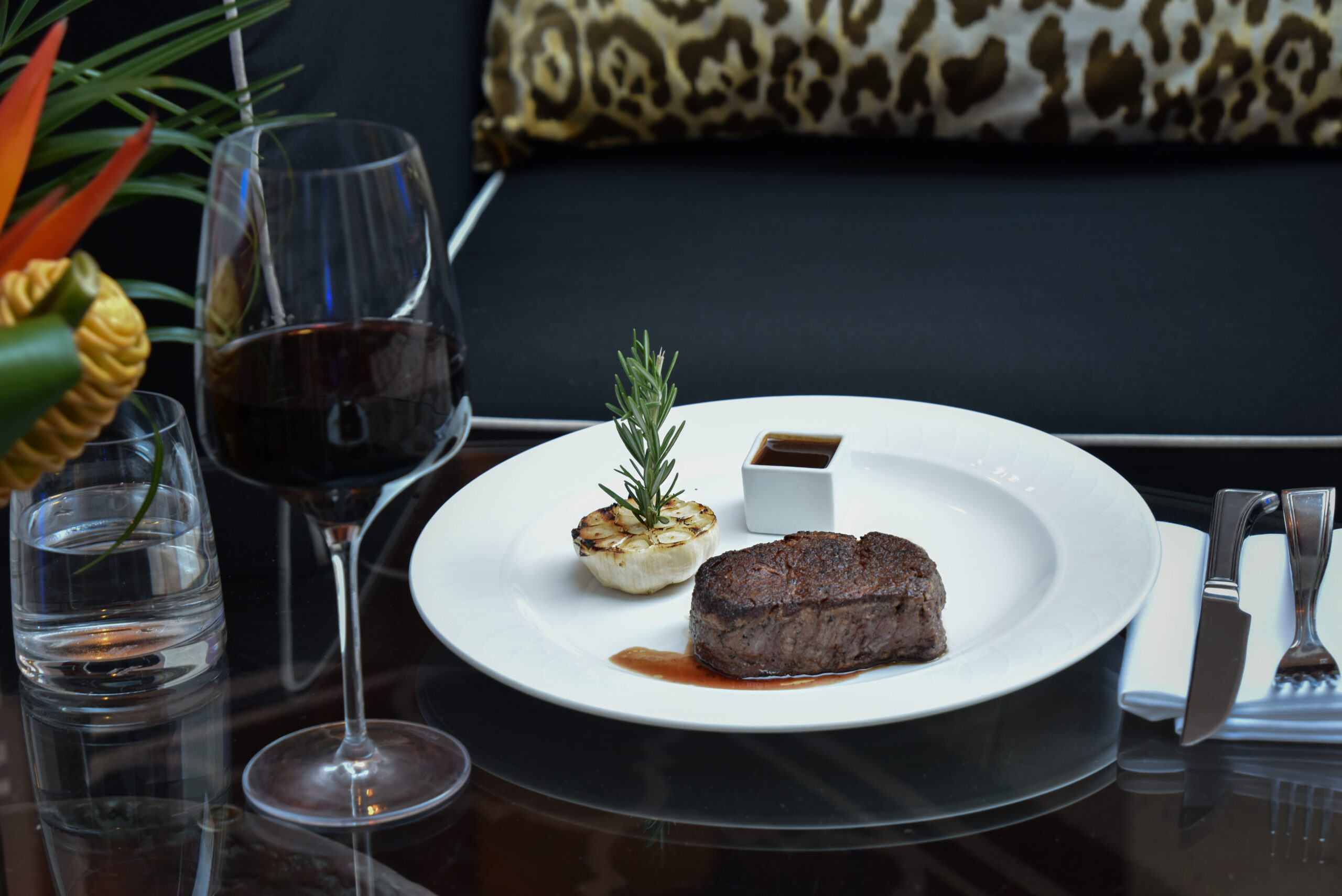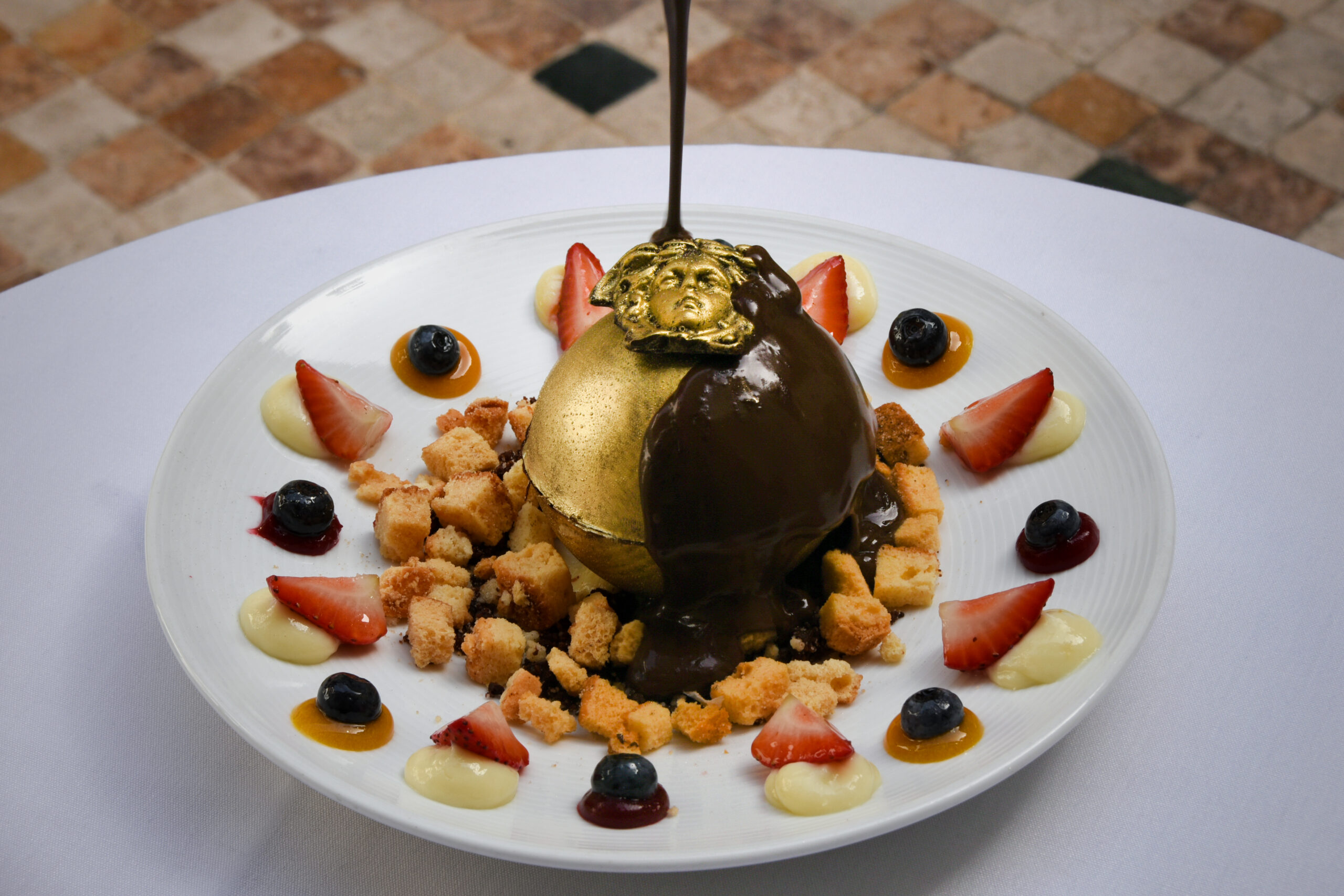 The menu offers Italian classics influenced by other Mediterranean cuisines. For lunch, guests can enjoy mouth-watering appetizers like the octopus carpaccio and the crispy golden sea bass. Entrées include grilled branzino served with baby vegetables, pan-seared Faroe Island wild salmon, and lobster spaghetti served with pasta made in house.
Dinner begins with a raw bar whose options include kusshi oysters, and kobe beef, salmon, and ahi tuna carpaccios. Grilled jumbo tiger prawns served with Misticanza salad is a standout entrée, while the truffle gnocchi is a delectable pasta option. But the stars of the evening are undoubtedly the meat dishes. The T-bone porterhouse is one to splurge on for special occasions, and the prime filet mignon and bone-In ribeye are great weeknight options.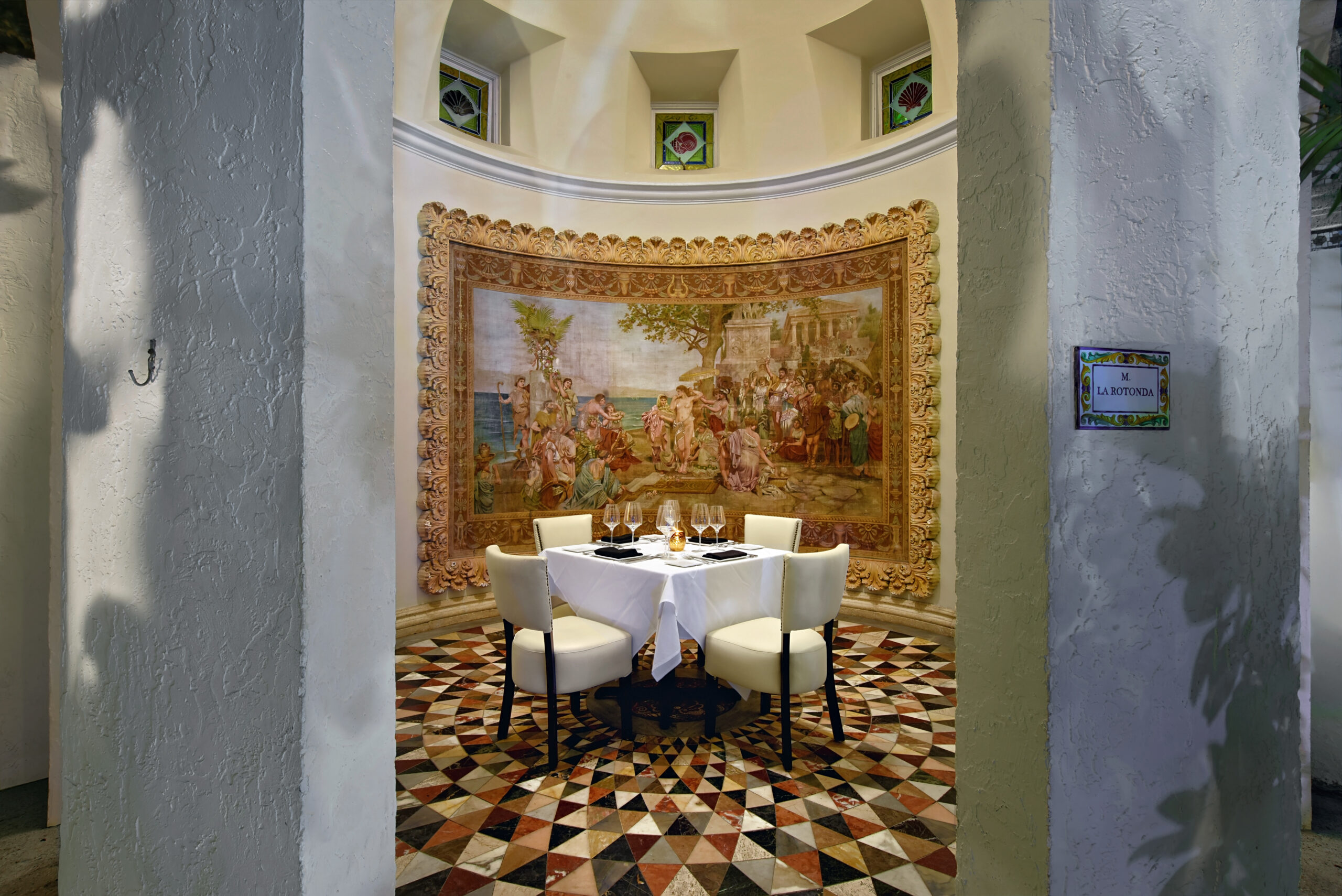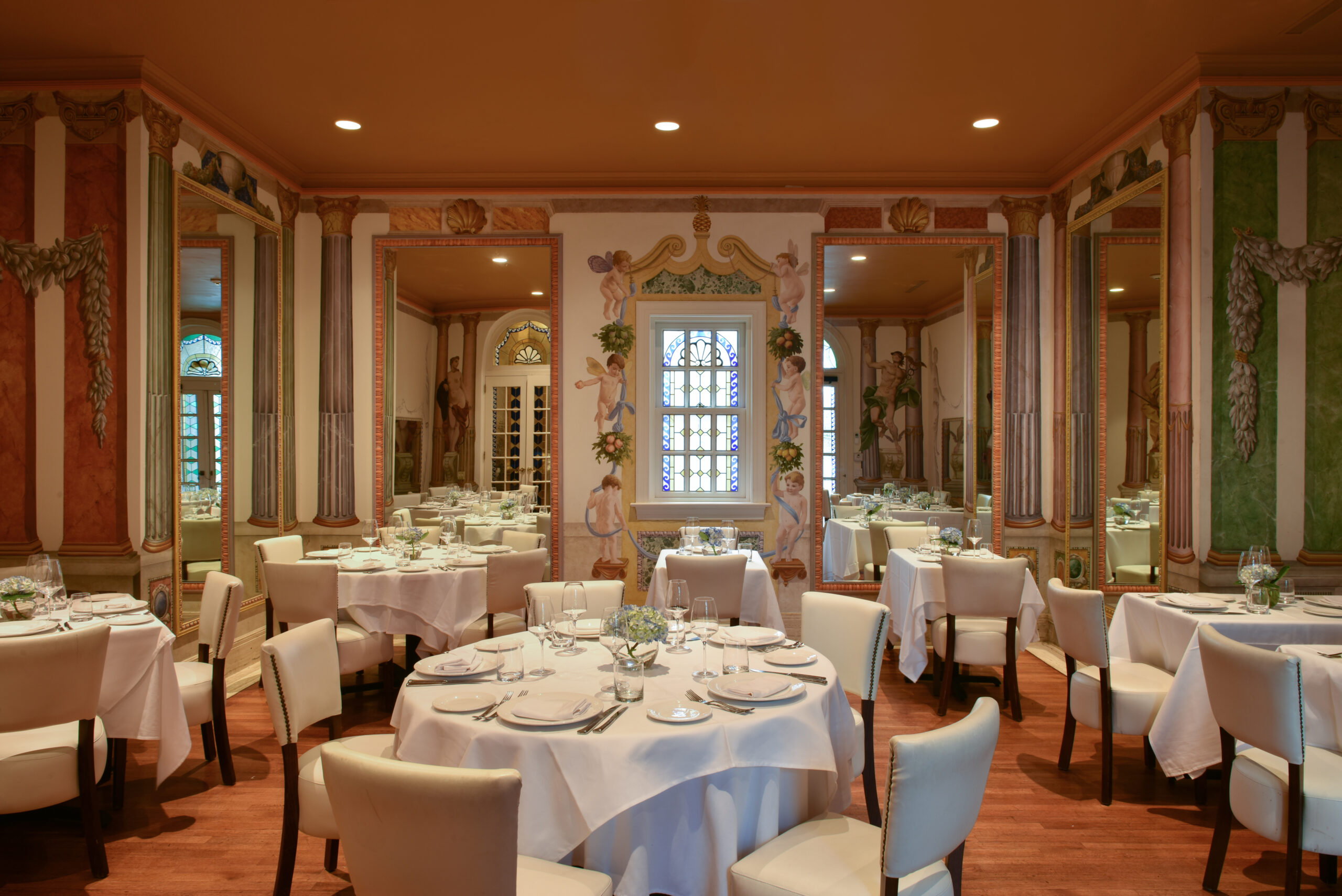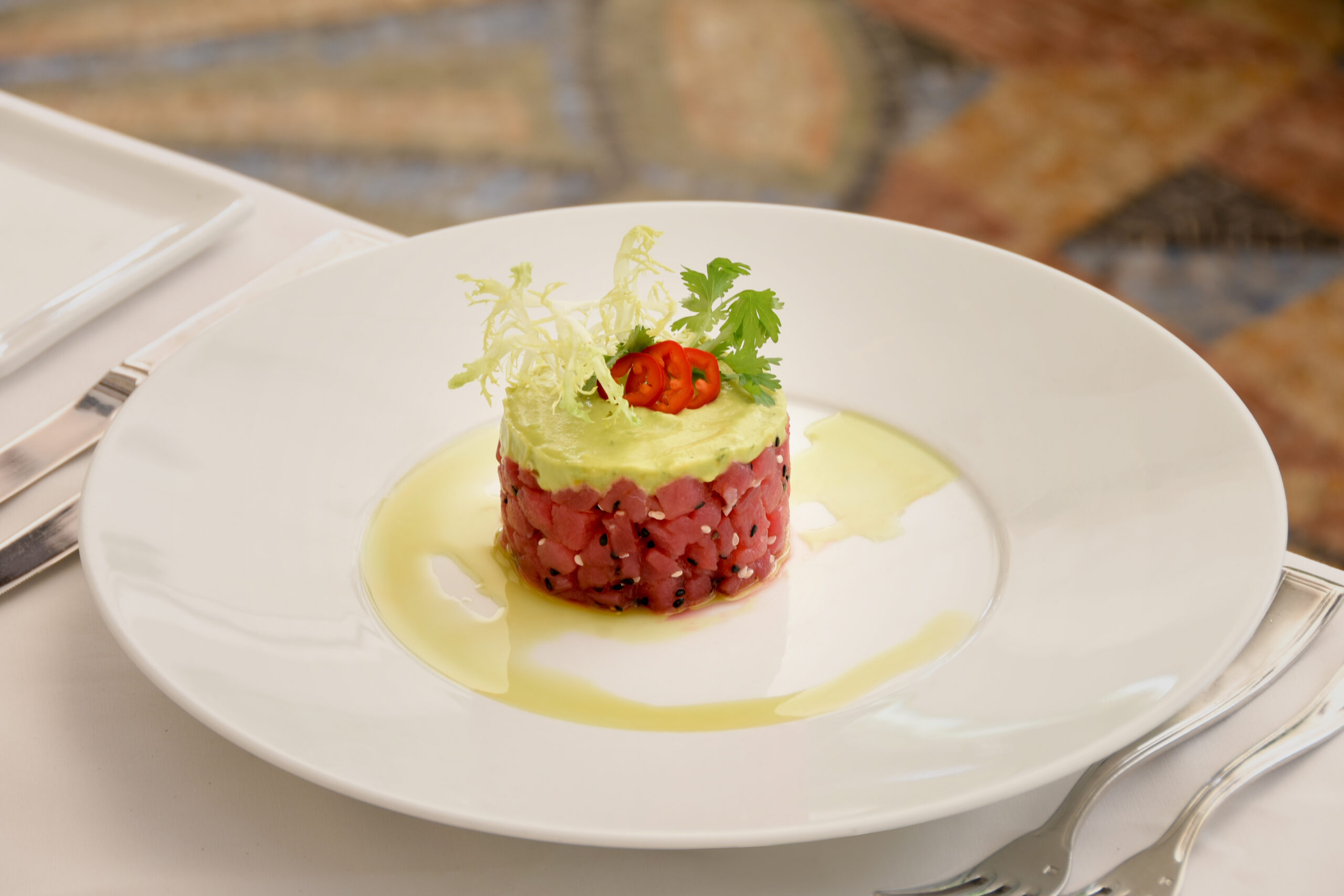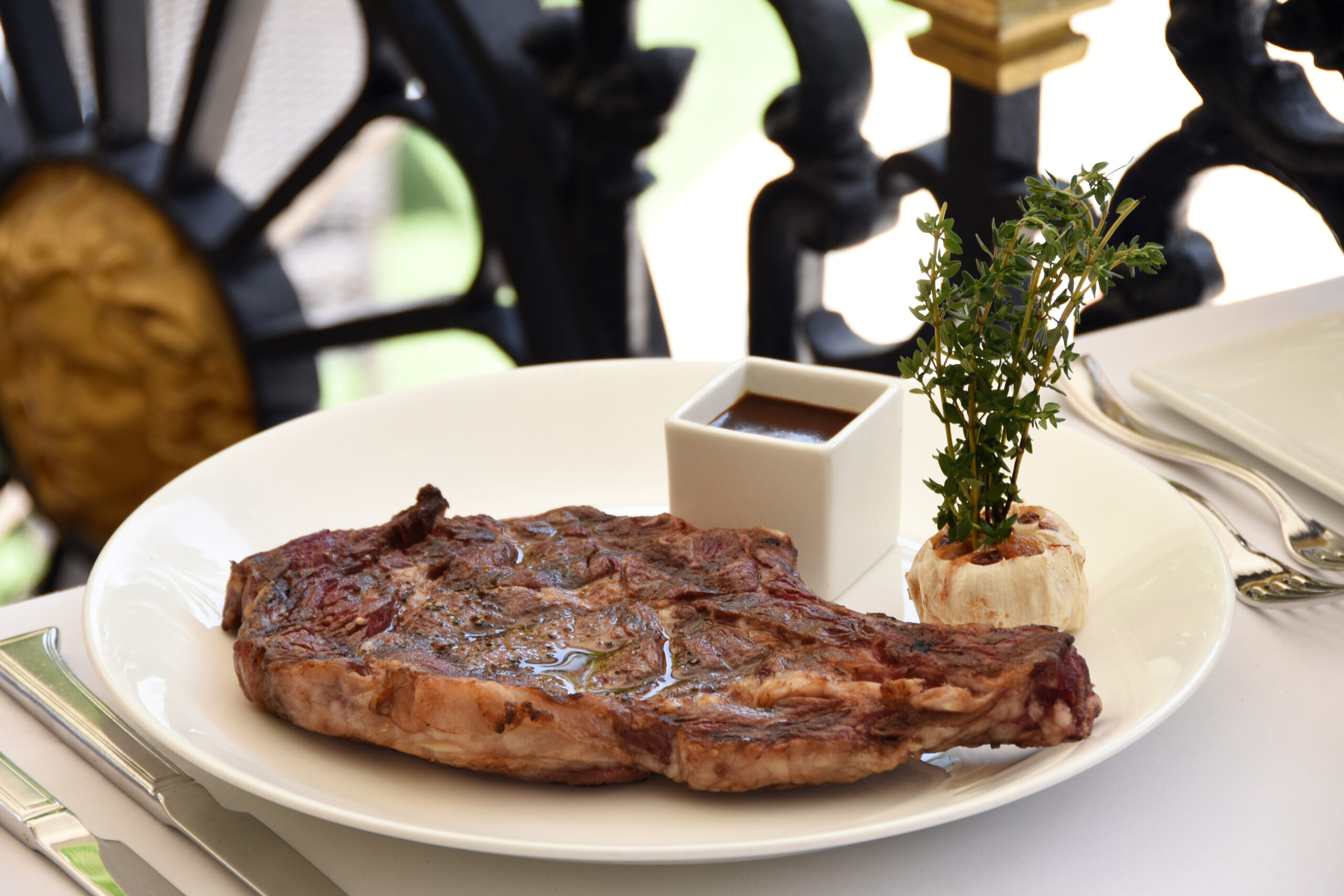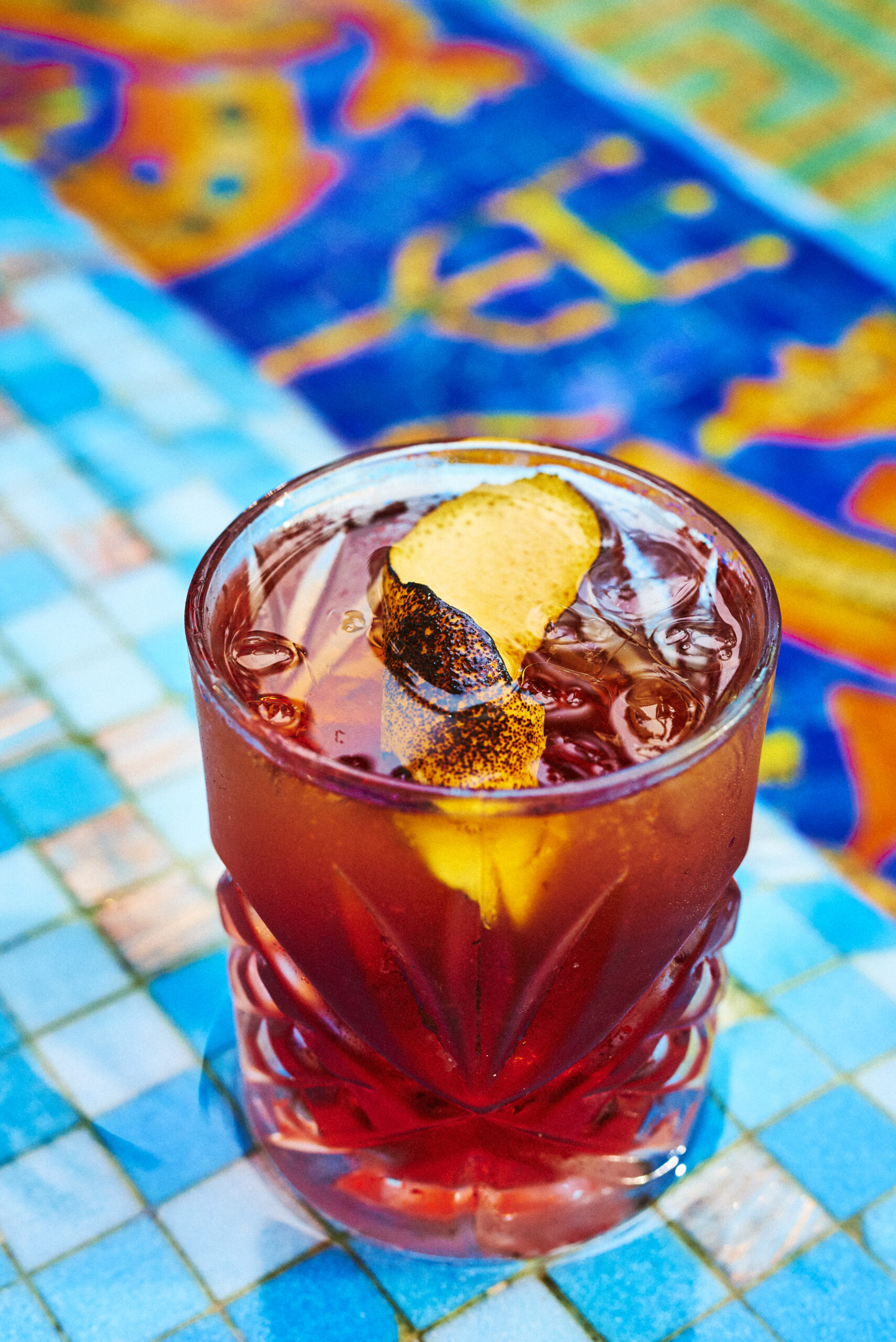 As for drinks, guests can enjoy a glass of wine from the 94-bottle and seven-category-long list. While there are a good number of fairly priced bottles given the fine dining setting, options such as the Château Mouton Rothschild are available to those looking to splurge—just as Gianni Versace no doubt would.