Gucci Garden Archetypes Arrives
The new sensory exhibition opens in Florence celebrating the centenary of Gucci.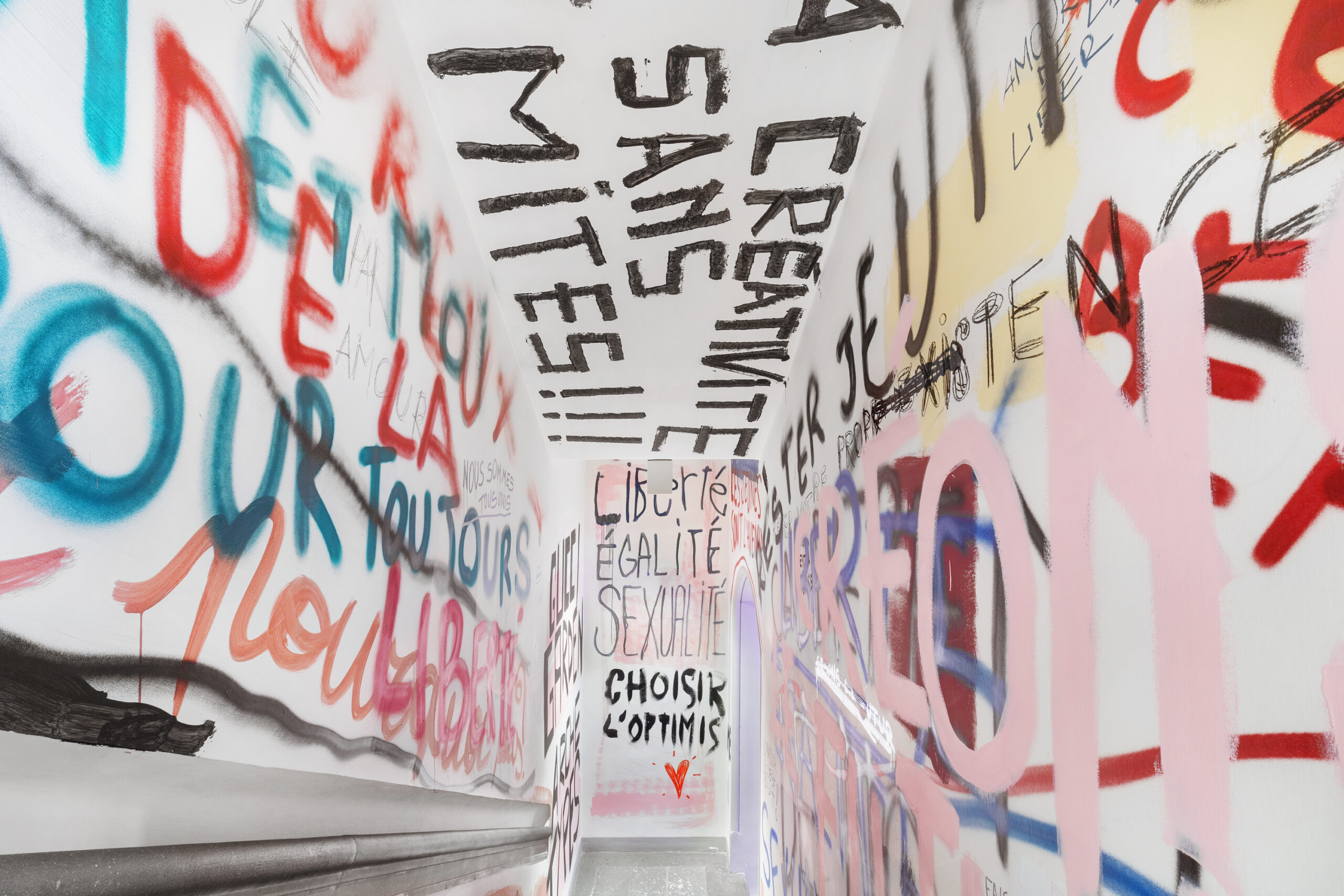 The doors of Palazzo della Mercanzia in Florence, home of Gucci Garden and Gucci Osteria, have opened in celebration of the fashion house's centenary. Yes, one hundred years obviously calls for a lavish birthday—but Gucci creative director Alessandro Michele works via idiosyncrasy. So comes Archetypes, an immersive, multimedia sojourn into Michele's kaleidoscopic vision of the Italian brand. The exhibition is a wondrous retrospective of Michele's tenure at the helm of Gucci: 15 chapters of visually impactful Gucci campaigns.
"I thought it was interesting to accompany people in the these first years of adventure, inviting them to cross the imaginary, the narrative, the unexpected, the glitter," says Michele, curator of Archetypes. "So I created a playground of emotions." The cinematic installations are vignettes of the designer's unbridled imagination.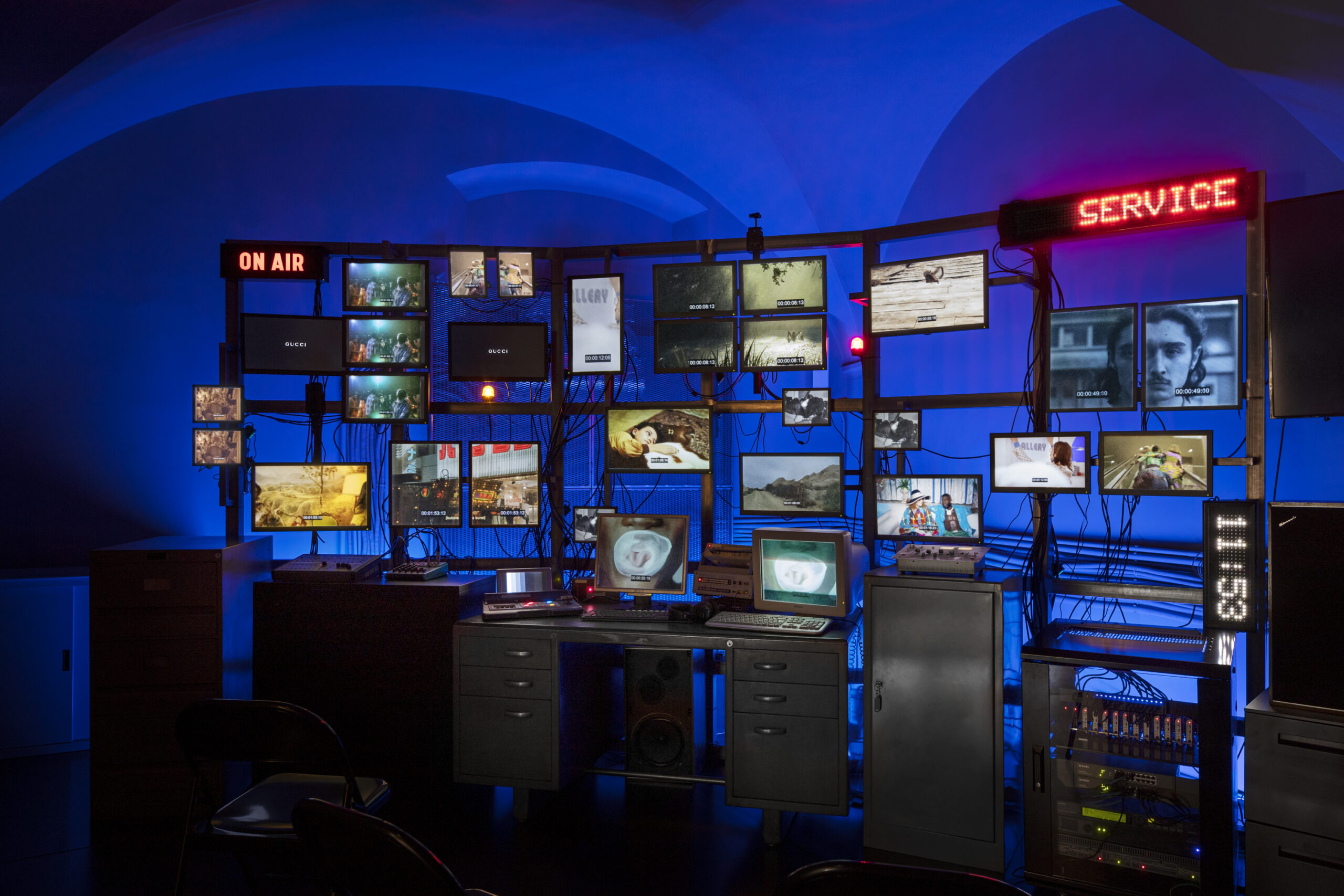 Ascending the stairs to the exhibition are graffiti walls reminiscent of the Dans Les Rue Gucci pre-fall 2018 collection, an homage to the Paris riots of May 1968. This leads to a behind-the-scenes operations room with split-screens showcasing real-time reels of what one is about to experience with Archetypes. What follows is a succession of narrative spaces, from Gucci Collectors (fall/winter 2018 campaign), a mind-spinning display of cuckoo clocks each set to a different time, over 400 pairs of Gucci sneakers, period wigs, 1,400 butterflies, and who knows how many stuffed toys, to the party of the century (cruise 2020 campaign) before arriving at a 1980s nightclub bathroom of the Berlin set (spring/summer 2016 campaign). One hundred and fifty thousand sequins cover the walls in a blinding reinterpretation of a Tokyo arcade as for the fall/winter 2016 campaign, followed by the diorama populated by creatures and aliens representing the space travel of the fall/winter 2017 campaign.
The imperfect (and unforgettable) smile of punk singer Dani Miller is displayed, bold and beautiful, representing that Gucci lipstick campaign, and there is also the floral paradise of a perfumed Gucci garden. Michele's first collection for Gucci was fall/winter 2015, and a subway car identical to the one in the L.A. campaign has been recreated.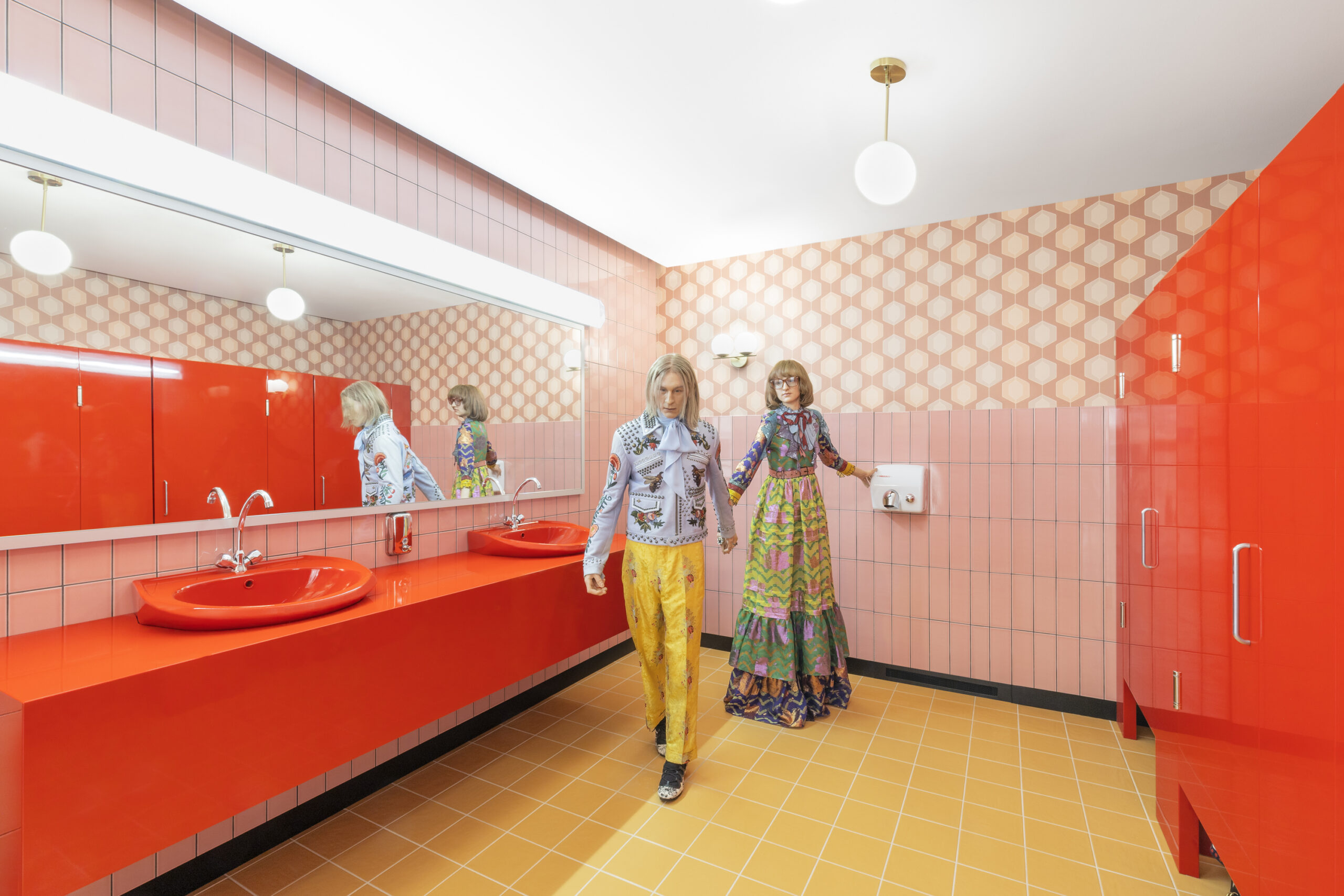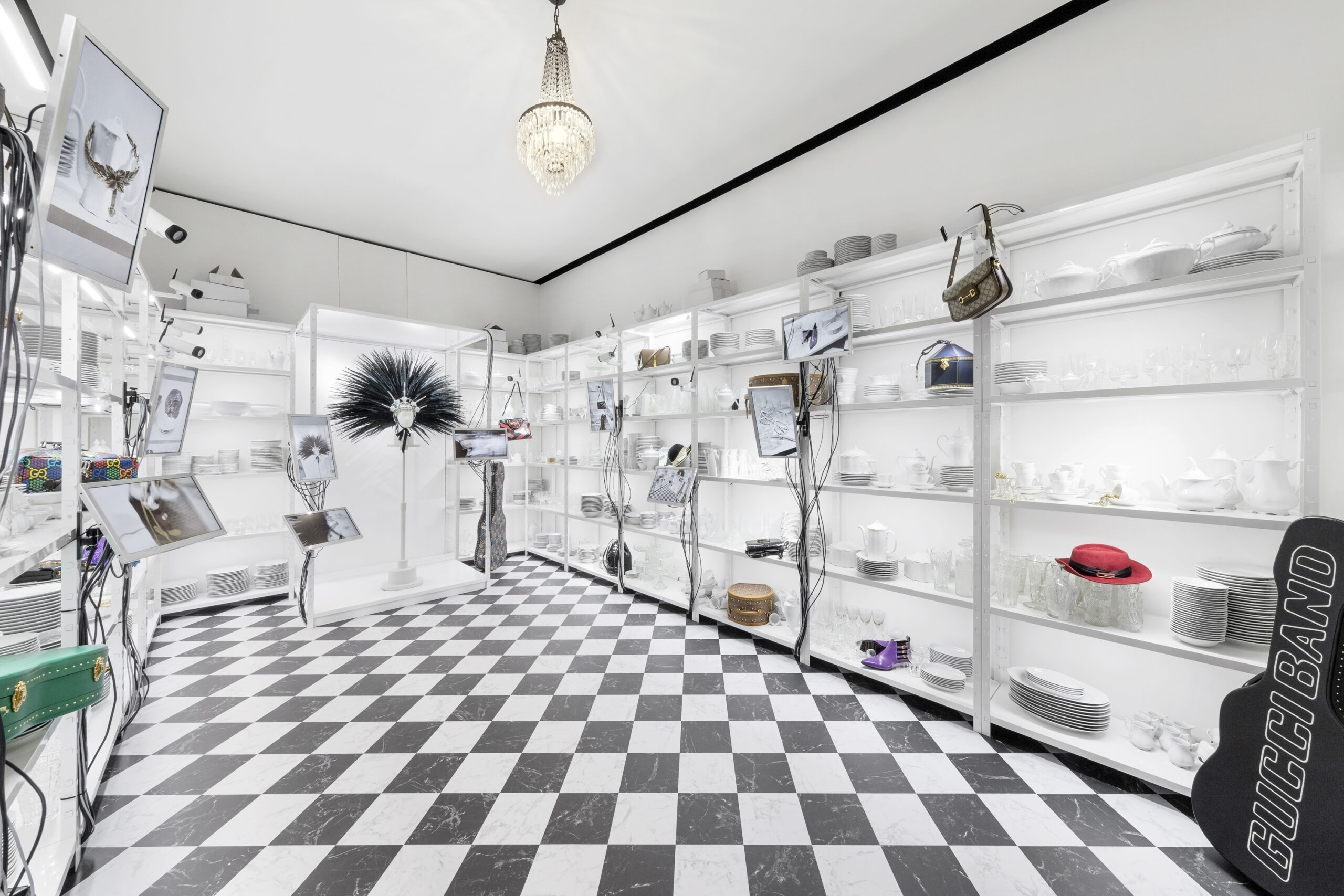 Alessandro Michele's stylistic eclecticism makes Archetypes a visual explosion of creativity. And while Michele continues to mythologize the House of Gucci, we continue to benefit.