Fine Time on the Rhine: Luxury River Cruising on the Scenic Opal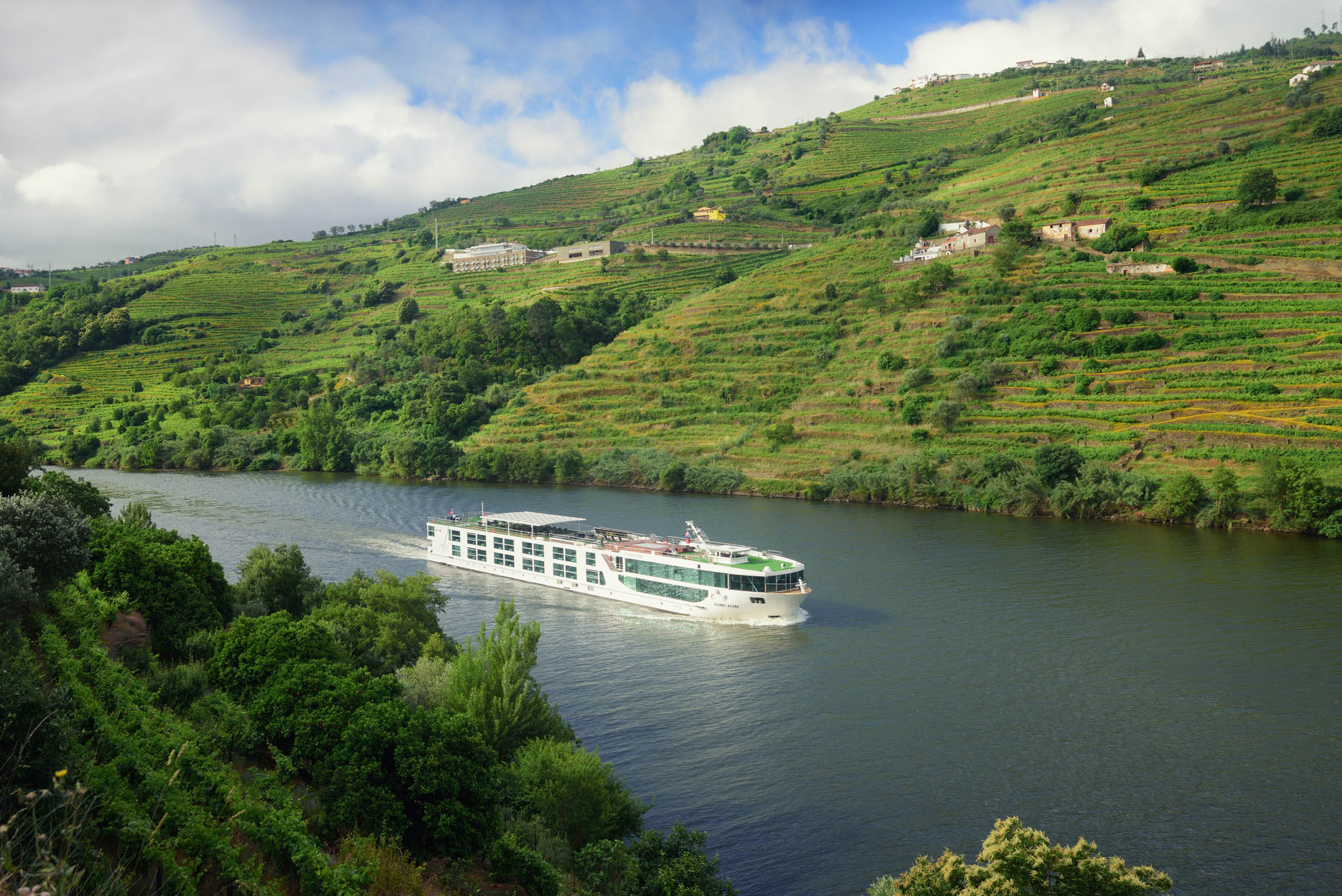 It is not hard to feel like royalty as you relax on the Scenic Opal's sun deck with morning coffee and mimosas while cruising down the Rhine Gorge. A refreshing breeze and periodic insights from Scenic's Tailormade app about the romantic, mountainous landscape enhance the ambiance.
It is hard to imagine a better way to experience this 65-kilometre stretch of western Europe's second-longest river.
The Upper Middle Rhine Valley, a UNESCO World Heritage Site since 2002, is home to some 40 hilltop castles and also abounds with picturesque churches and terraced vineyards that yield the world's best riesling wines. Immortalized in Heinrich Heine's poetry and William Turner's paintings, this region of the Upper Rhine Valley is one signature highlight of an eight-day Rhine cruise from Mainz, Germany, to Basel, Switzerland, aboard the Scenic Opal.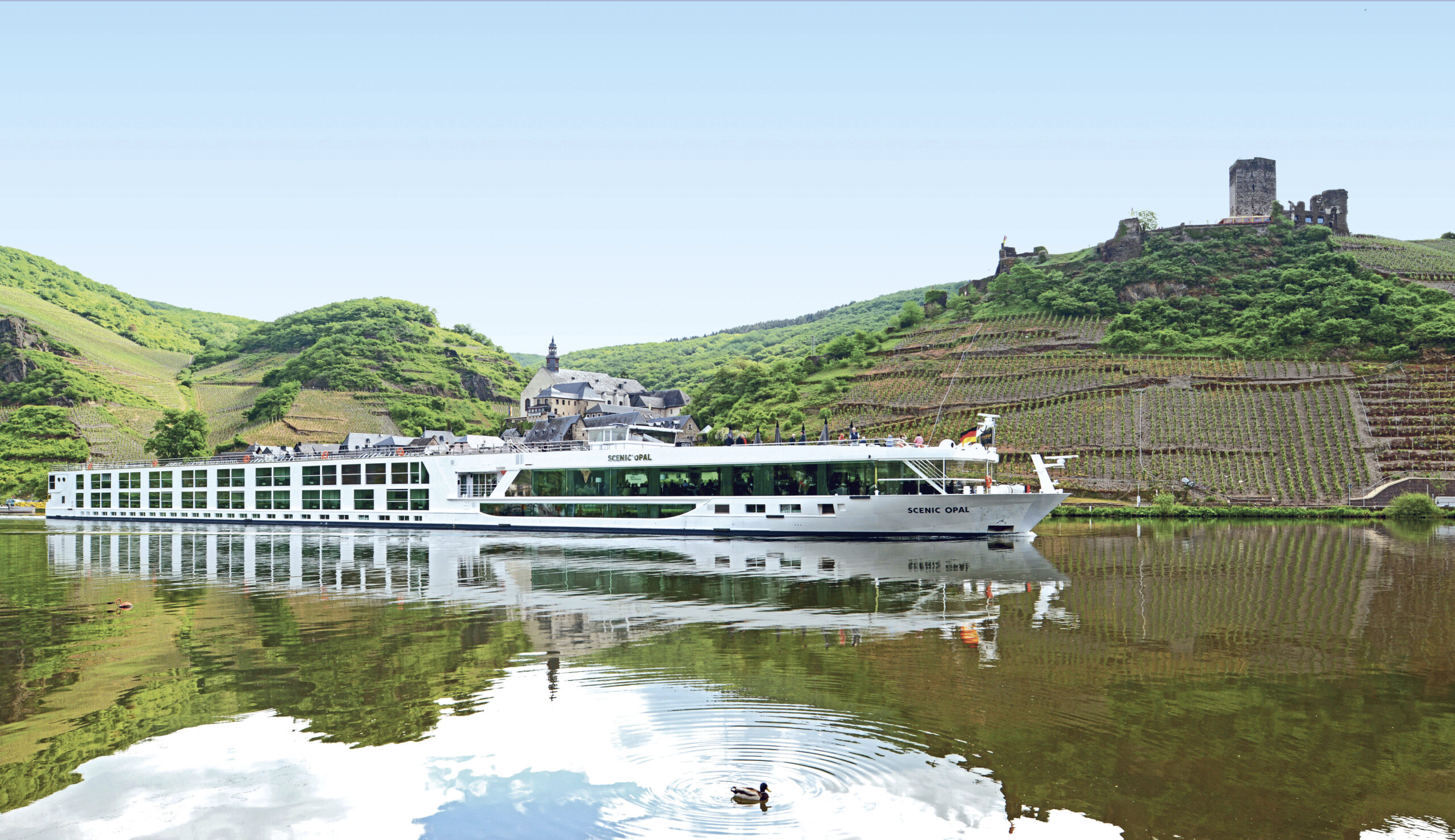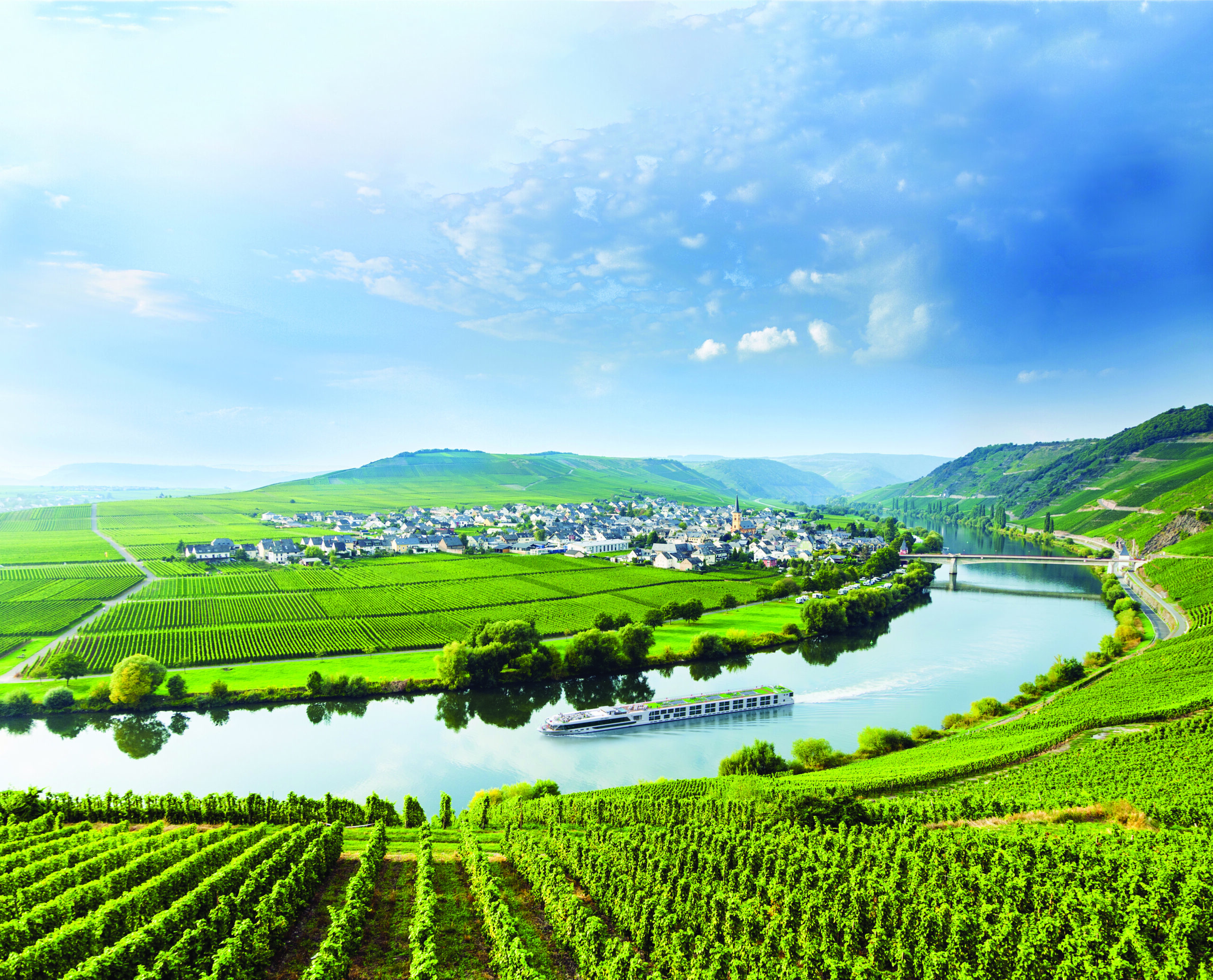 The state-of-the-art 135-metre luxury river-cruising vessel was built in 2015 and refurbished in 2019. Accommodating 163 guests in 82 cabins, the Scenic Opal offers impeccably attentive service courtesy of 56 crew members in an all-inclusive environment. At times, amusing contrasts emerge between sights during the daily on-shore excursions and the on-board experience.
For instance, in Koblenz, at the confluence of the Rhine and the Moselle, a 546-kilometre tributary, you discover such evocative oddities as the Eye Roller, a clock tower built in 1724 that features a man's face with a tongue that protrudes every half-hour, and the Fountain of the Spitting Boy, which squirts unaware passersby.
Conversely, no such impudence prevails when servers dish up dinner in the Scenic Opal's spacious Crystal Dining restaurant, including such delicacies as lobster bisque with cognac and cream and pan-fried pork loin with spaghetti, artichokes, and cauliflower. With five on-board food-and-beverage venues, other meals are equally delightful, from breakfasting on eggs benedict with smoked salmon in the River Café to indulging in a six-course tasting menu with sommelier-paired wines at Portobellos.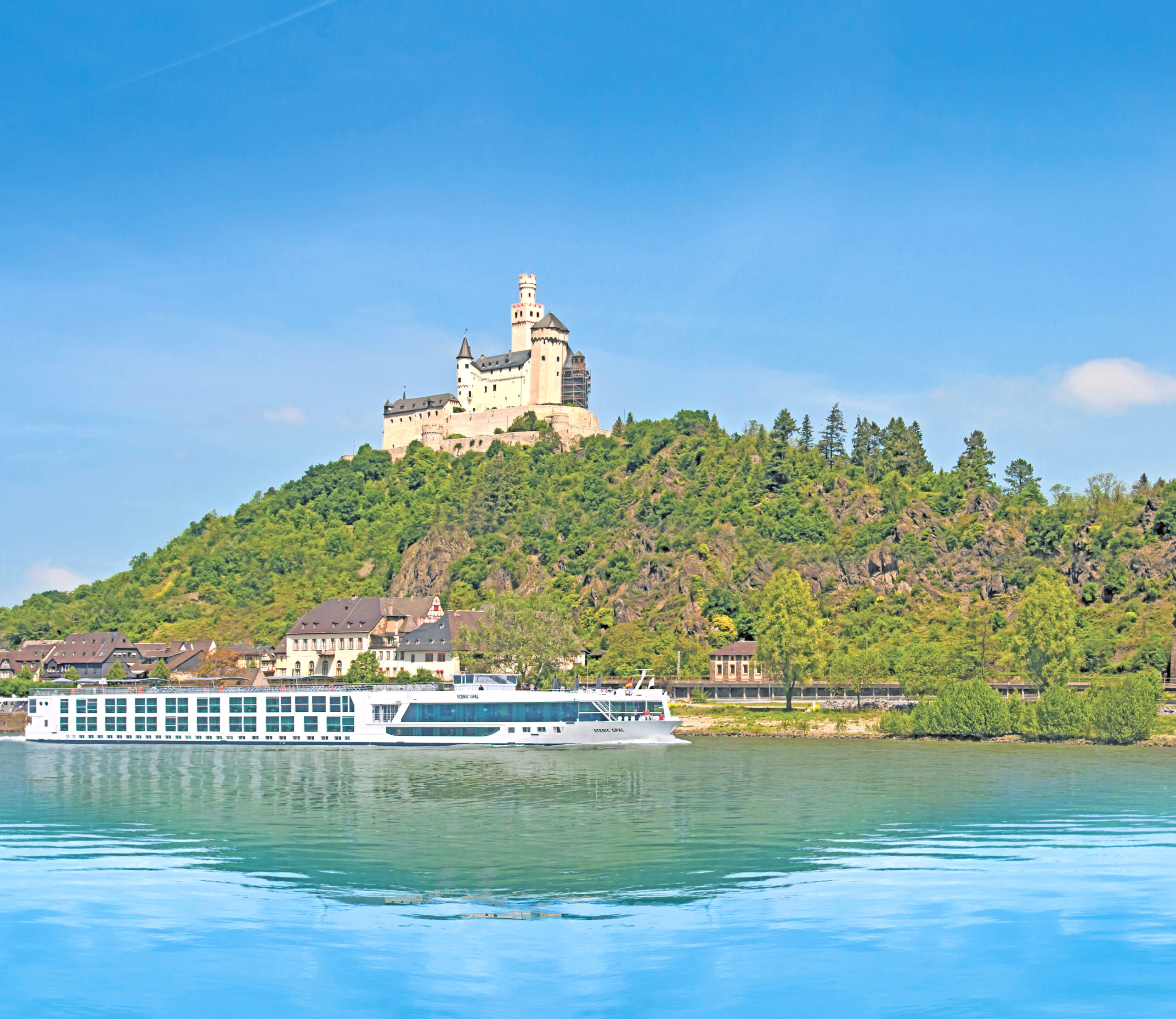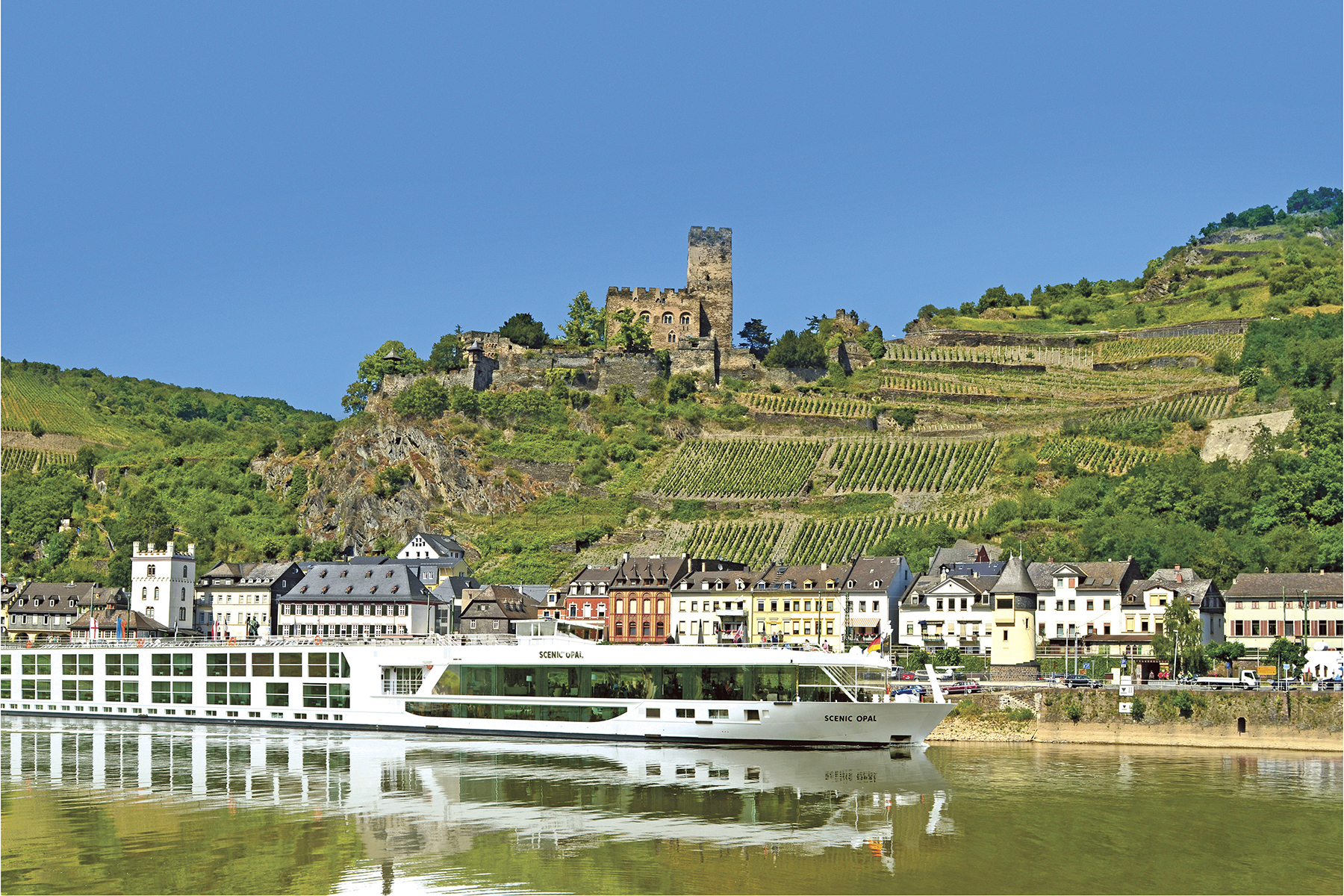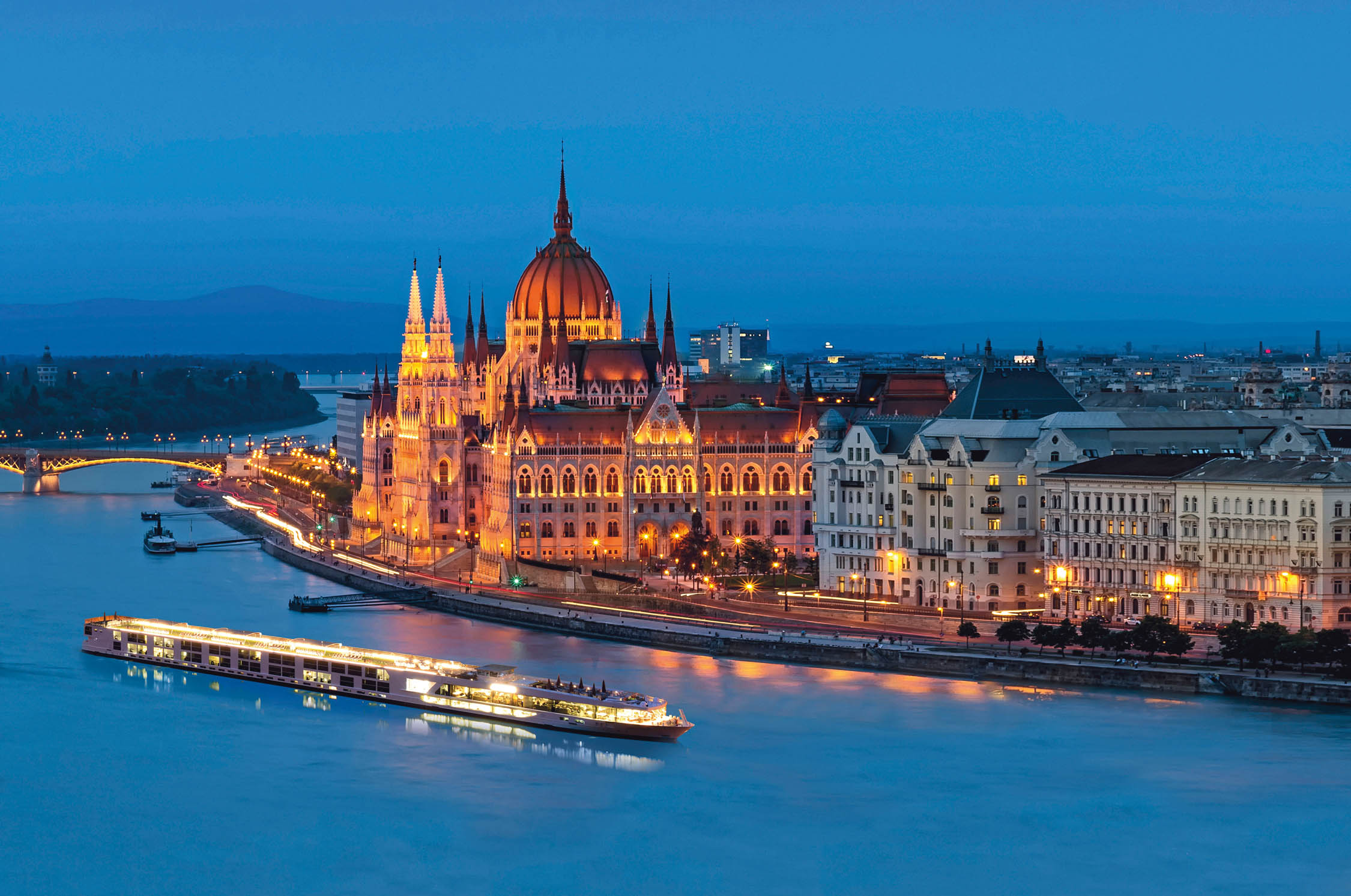 In a different vein, an evening classical concert at Trier's Liebfrauenkirche, a 13th-century French-built Gothic-style cathedral with magnificent vaulted ceilings, offers soothing, uplifting renditions of Brahms's "Trio No. 3 in C-Minor, Op. 101," and Bach's "Jesus bleibet meine Freude."
Back on the ship, a virtuoso violinist from Frankfurt who goes by Vlad performs scorching instrumental versions of Michael Jackson's "Beat It" and Led Zeppelin's "Kashmir" in the lounge while you savor a caipiroshka, a vodka-infused twist on the Brazilian caipirinha. In addition to the extensive cocktails on the menu, the bartender can mix more than 100 others from recipes she has memorized. The lounge's floor-to-ceiling windows make the views as memorable as the booze.
And a tour of Alsace's lofty Château du Haut-Koenigsbourg, originally constructed in 1147 and rebuilt in 1908 for Kaiser Wilhelm II, showcases an interior design aesthetic that embodies over-the-top militarism. That ranges from the Imperial German Eagle adorning the kaiser's reception room ceiling to the innumerable hunting trophies and the cannons guarding the grand bastion.
A serener vibe pervades your deluxe balcony suite on the Sapphire Deck. You can summon a butler at all hours to bring tea while you read your book in a full-length, glassed-in balcony with openable windows overlooking the Rhine. Sampling from the complimentary minibar, restocked daily, is another no-fail option.
Or after hitting the heated outdoor pool, the relaxing salt therapy lounge, or the rowing machine at the well-appointed gym, you can freshen up back in your suite with complimentary products like ESPA bergamot and jasmine shampoo and conditioner. Fluffy white bathrobes and comfortable beds? Check. Spa treatments and complimentary Wi-Fi offer additional diversions.
Unforgettable sights and sounds spice up the land portion of this cruise, from the quaint half-timbered houses in the central market square of Bernkastel-Kues to the 350-plus self-playing instruments displayed at Siegfried's Mechanical Music Cabinet Museum in Rudesheim.
Yet there's a magnetic allure to returning to the Scenic Opal every day. Constant regal pampering certainly adds up to a fine time on the Rhine.