Farm, Fire, Feast: A Culinary Journey on Prince Edward Island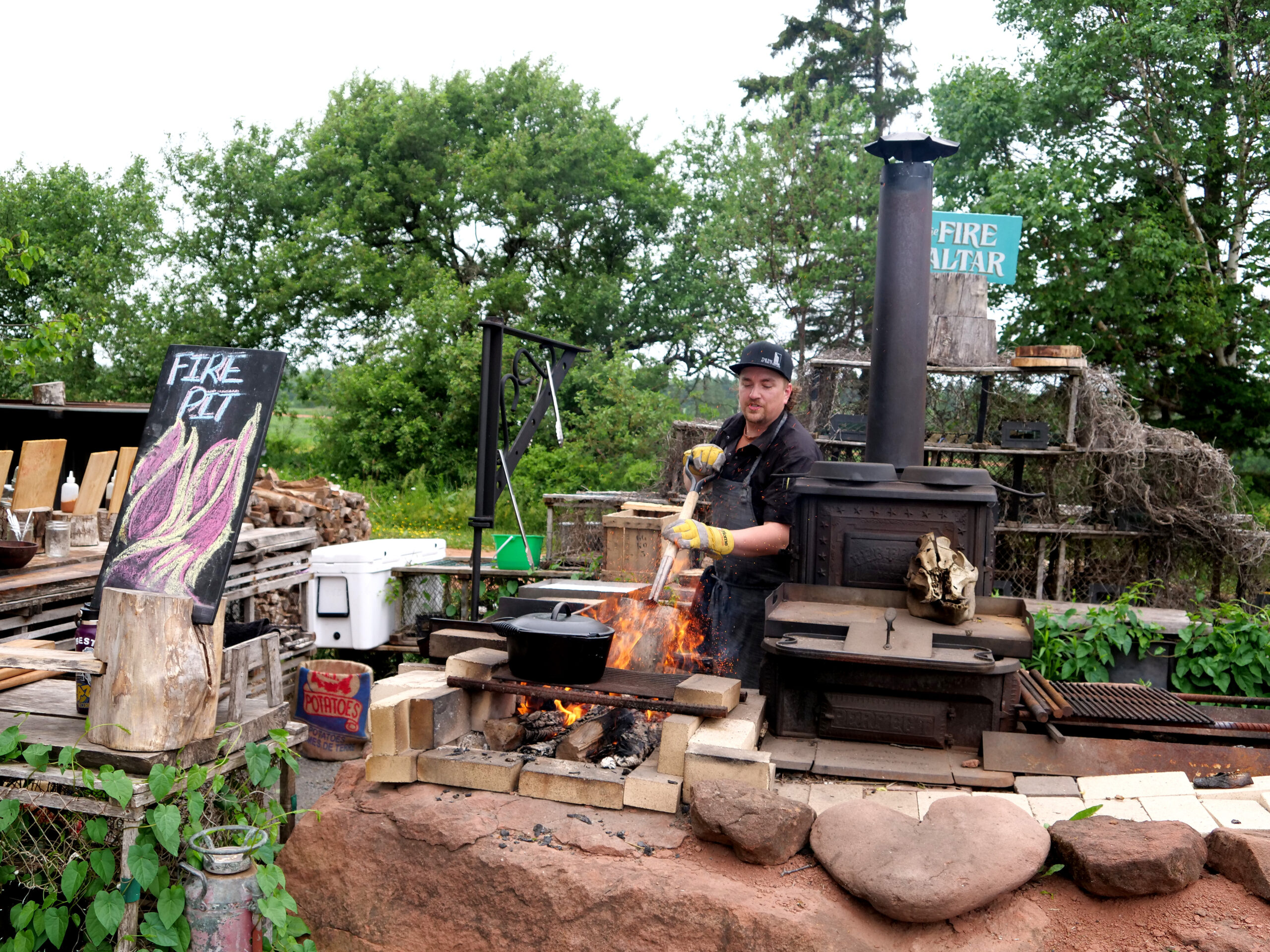 With farmers and fishermen producing a bounty of fresh local ingredients from land and sea, Prince Edward Island has been dubbed Canada's Food Island. It's no wonder celebrated chef and cookbook writer Michael Smith planted his roots on the island several years back, purchasing the Inn at Bay Fortune and establishing a long-standing relationship with local producers. "If it grows on the island, we serve it," he explains.
He has also cultivated an incredible farm-to-fork culinary experience, the Fireworks Feast, a four-hour live-fire culinary tasting adventure. The Fireworks Feast kicks off with a farm tour, during which guests can wander the whimsical grounds, where the meal's ingredients are grown. A sustainable approach to dining is a key component of the feast.
The Inn at Bay Fortune farm has its own mushroom patch in the shady woods, with maple logs sprouting a variety of delicious edible fungi during the growing season. And if you love apple cider, you are in for a treat, as Smith's team craft their own from the apples grown on the farm. "We can't do the way we dine unless we do the way we farm," Smith says.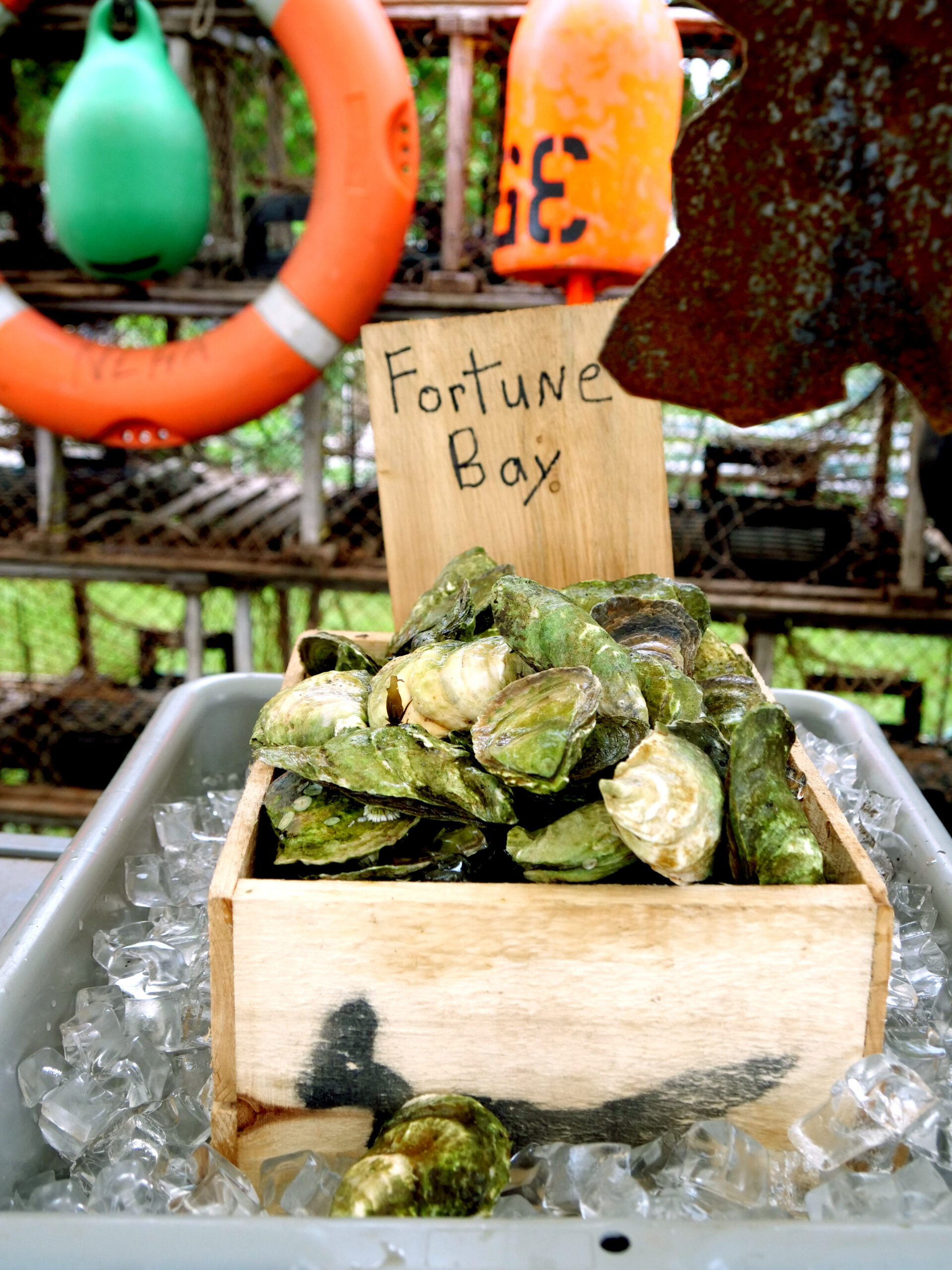 Next up, it's oyster hour, an all-you-can-eat smorgasbord of shellfish ready to be shucked and savoured. But Fortune Bay oysters covered in butter and local lovage are only the beginning of the culinary journey.
Chef Smith's Fireworks Feast is a communal approach to dining. "It's not what's at the table, but who's at it," he says. And there is something magical about a group of people who may have never met, sitting beside one another surrounded by a 25-foot hearth.
Three fire stations are stoked and set up to serve scrumptious fire altar tacos made with handmade tortillas and stacked on long plates smeared in green tomatoes and lentils. Charcoal-grilled Island pork belly twizzlers, marinated in herbs and raspberry gastrique, provide a sense of how cooking over an open fire outdoors profiles the texture and taste of each ingredient. The staff, known as the "fire brigade," prepares each dish with meticulous detail. Seafood chowder is cooked over the fire in a cast iron cauldron, filled to the brim with clams, lobster, mussels, and crab. The smell of smoked Island brisket wafts through the air, and a harvest bowl of colourful flowers topped with popcorn is prepared for each guest.
The atmosphere is electric, filled with laughter and camaraderie. As the Fireworks Feast winds down, the ever-engaging staff come around with a parting gift for each guest: a pack of pea shoot salad seedlings to take home and plant, an edible memory from a night of farm, fire, and feasting.
For those looking to stay and dine, the Inn at Bay Fortune offers five-star accommodations in addition to the Fireworks Feast.
The Feast runs until October: https://innatbayfortune.com