Exploring the Flavours of the Cretan Diet
The Cretan diet embodies freshness and flavour.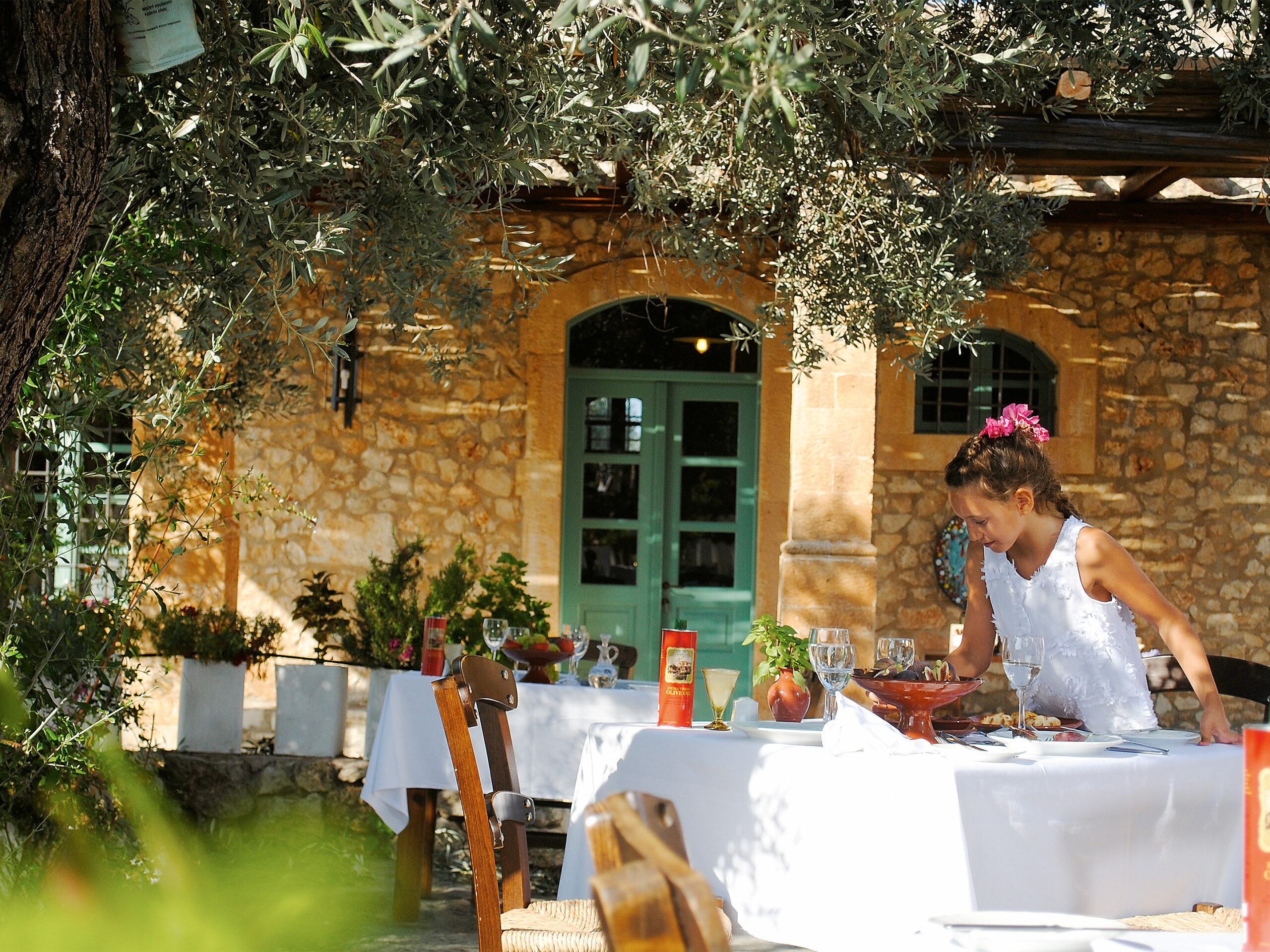 Crete, the largest of the Greek islands, is also the farthest south, with a climate suitable for producing fresh produce, cheese, honey, herbs, and olive oil, all contributing to longevity and well-being.
On the northwest coast is the enchanting city of Chania, known for its Venetian Harbour constructed in the 14th century. Today, the narrow alleys are filled with shops, cafés, bars, seafood restaurants, and tavernas serving local delicacies.
In Theriso, a village that played a vital role in the 1905 revolt promoting unification with Greece. Taverna Leventogiannis serves its own wine with Cretan lamb cooked on a spit for more than three hours using coals and wood from olive trees. The lineup of dishes resembles a royal feast, and a meal would not be complete without a shot (or two) of tsikoudia, a traditional Cretan spirit made from grapes. Yamas! (Cheers!)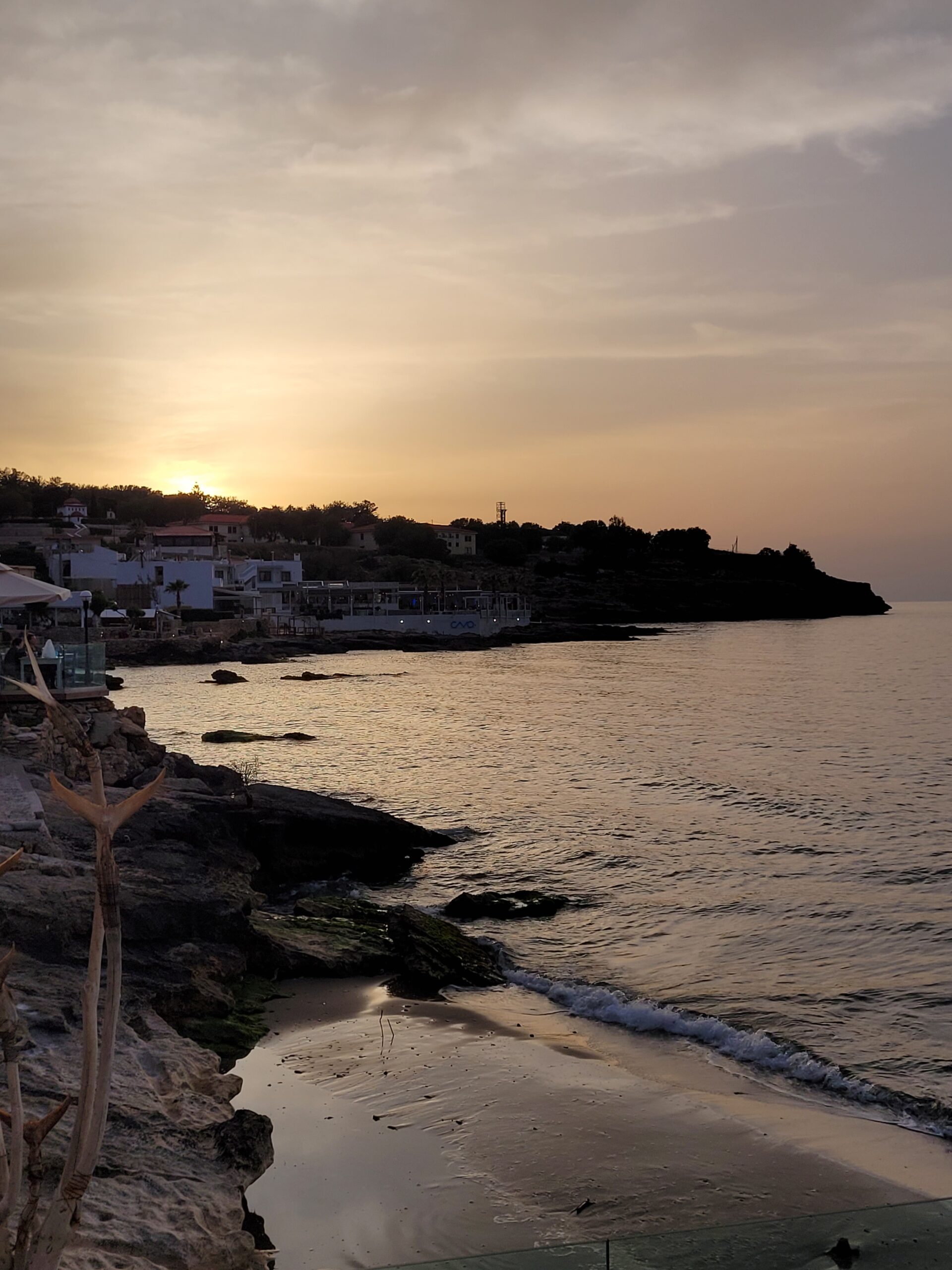 On the Akrotiri Peninsula, Monastery Agia Triada (Holy Trinity) cultivates organic vines and olives. Visit the basement of the monastery to sample dry red and white wines with local delicacies like kaltsounakia (pastries filled with cheese or spinach), dolmadakia (stuffed grape leaves), and loukoumades (Greek doughnuts) with local honey.
In a mountainous area of western Crete, Milia Mountain Retreat and Restaurant focuses its menu on fresh ingredients picked from local farms and yards, including herbs, such as the oregano used in the traditional Greek salad: tomatoes, cucumbers, onions, white cheese, olives, and olive oil. Because the name feta can only be used on the mainland due to a Protected Designation of Origin (PDO), in Crete it is simply called white cheese.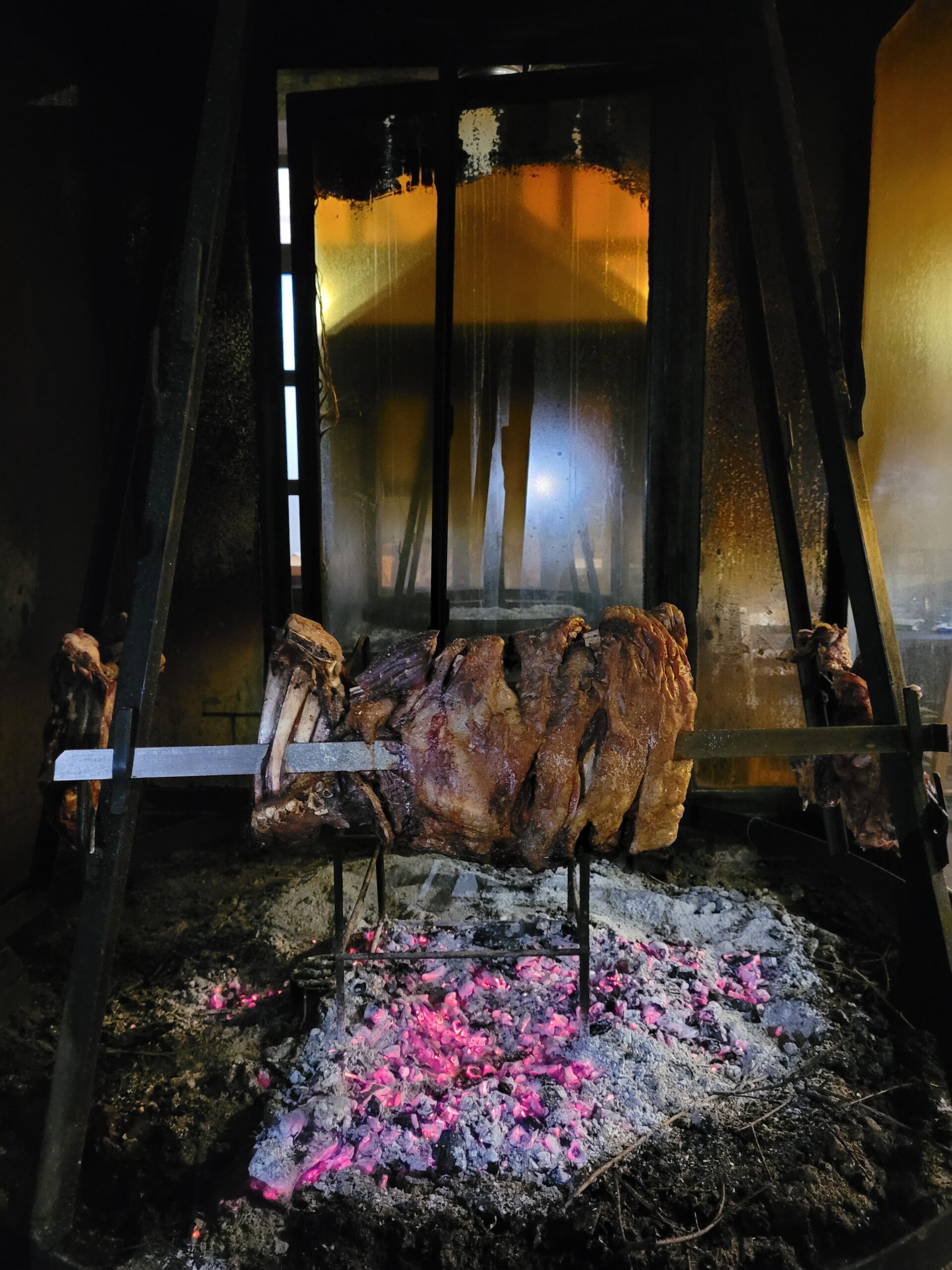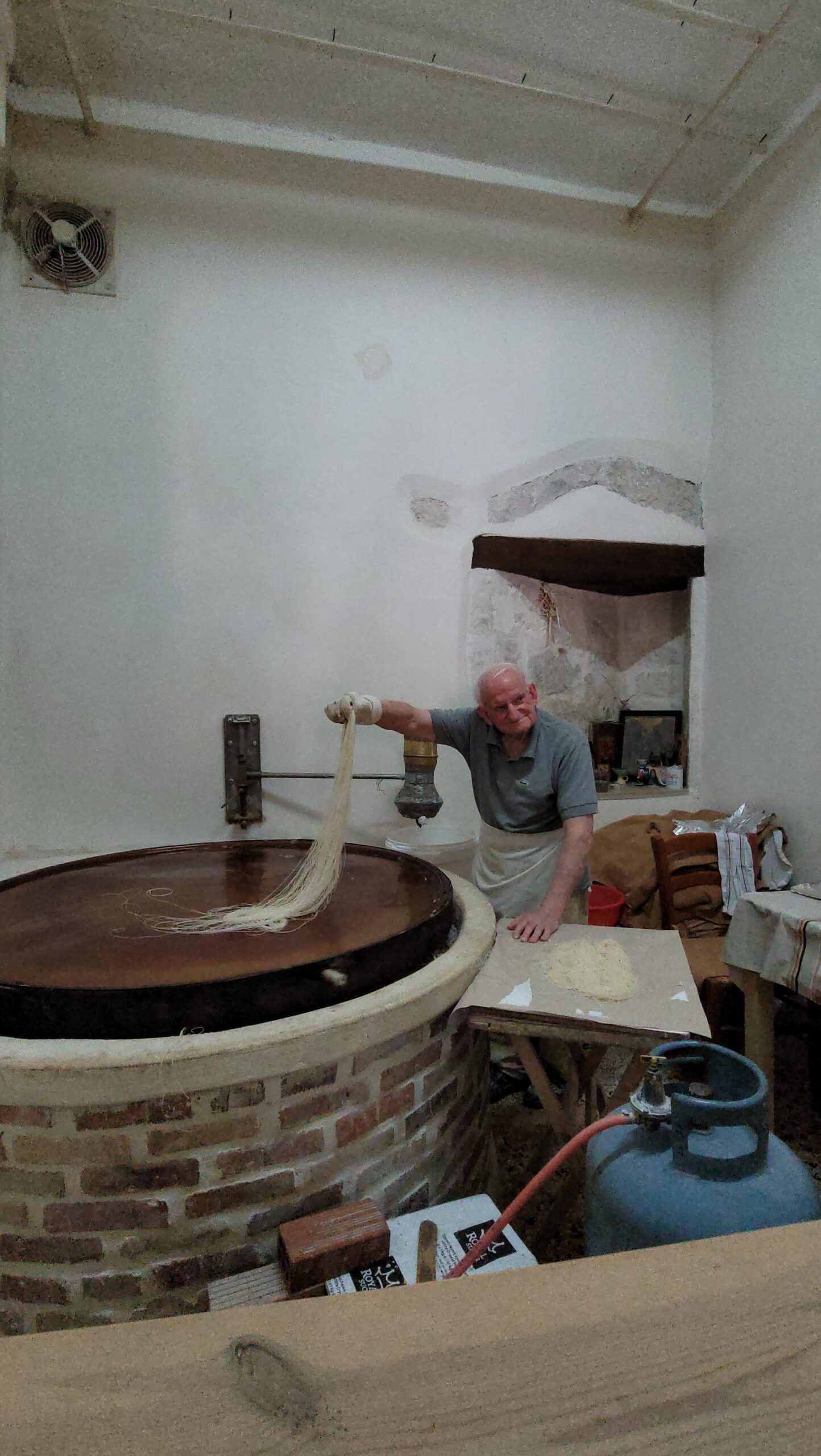 On the north end of the island, Rethymno is where a large city and an old town meet by the sea, and restaurants take over historic buildings, beautiful gardens, and quaint tavernas. Agreco Farms is a lush estate that produces an array of items from olives and grapes to dairy products, meat, and honey. The Agreco Taverna & Antikristo Restaurant uses farm produce  prepared entirely in the farm kitchens. Platters of meze, cured meats, cheeses (like tyrozoyli, graviera, and mizithra), olives, tapenades, honey, organic yogurt, fresh bread, barley rusks, stuffed vegetables, and a plethora of cooked meats line the tables.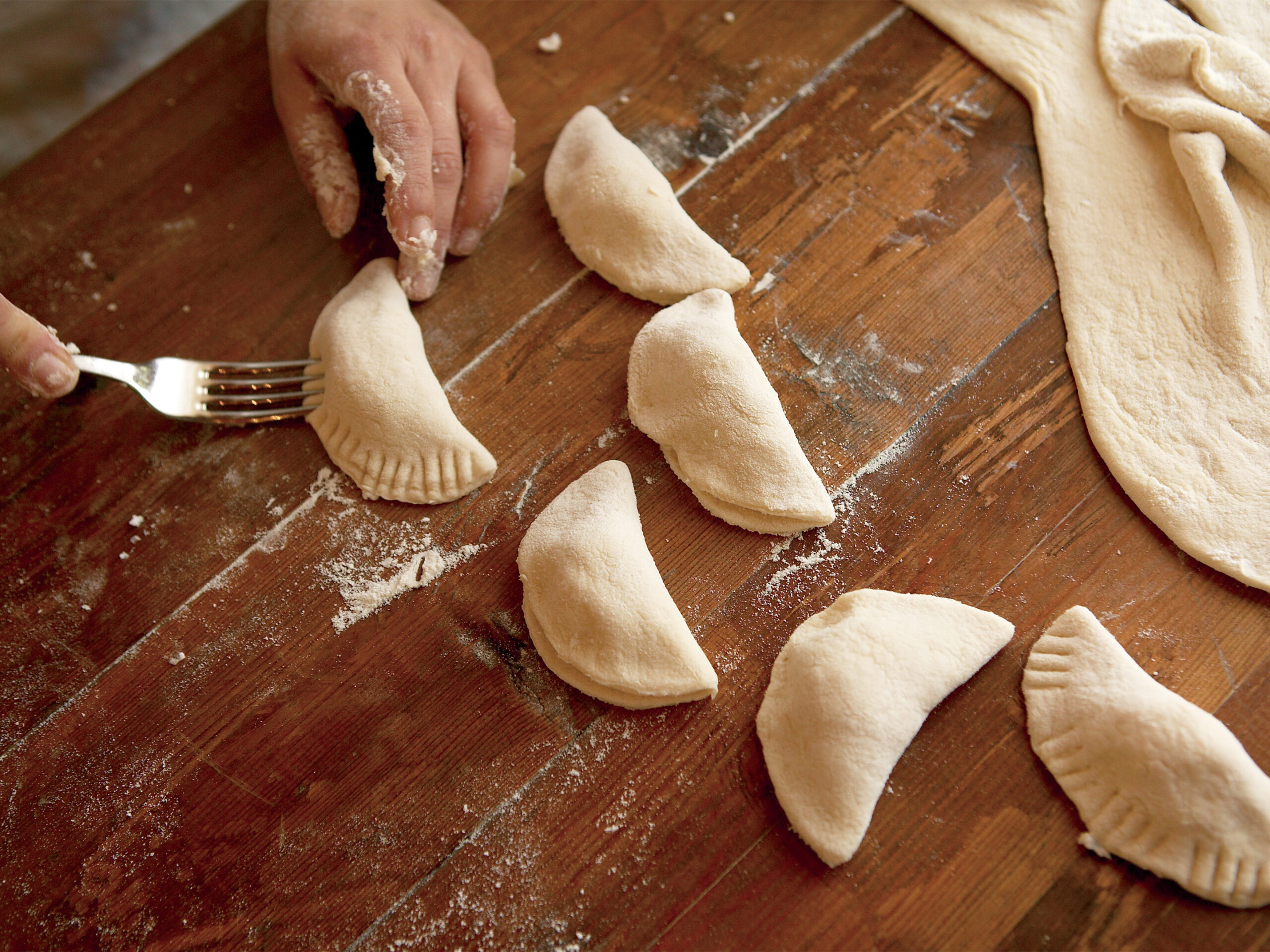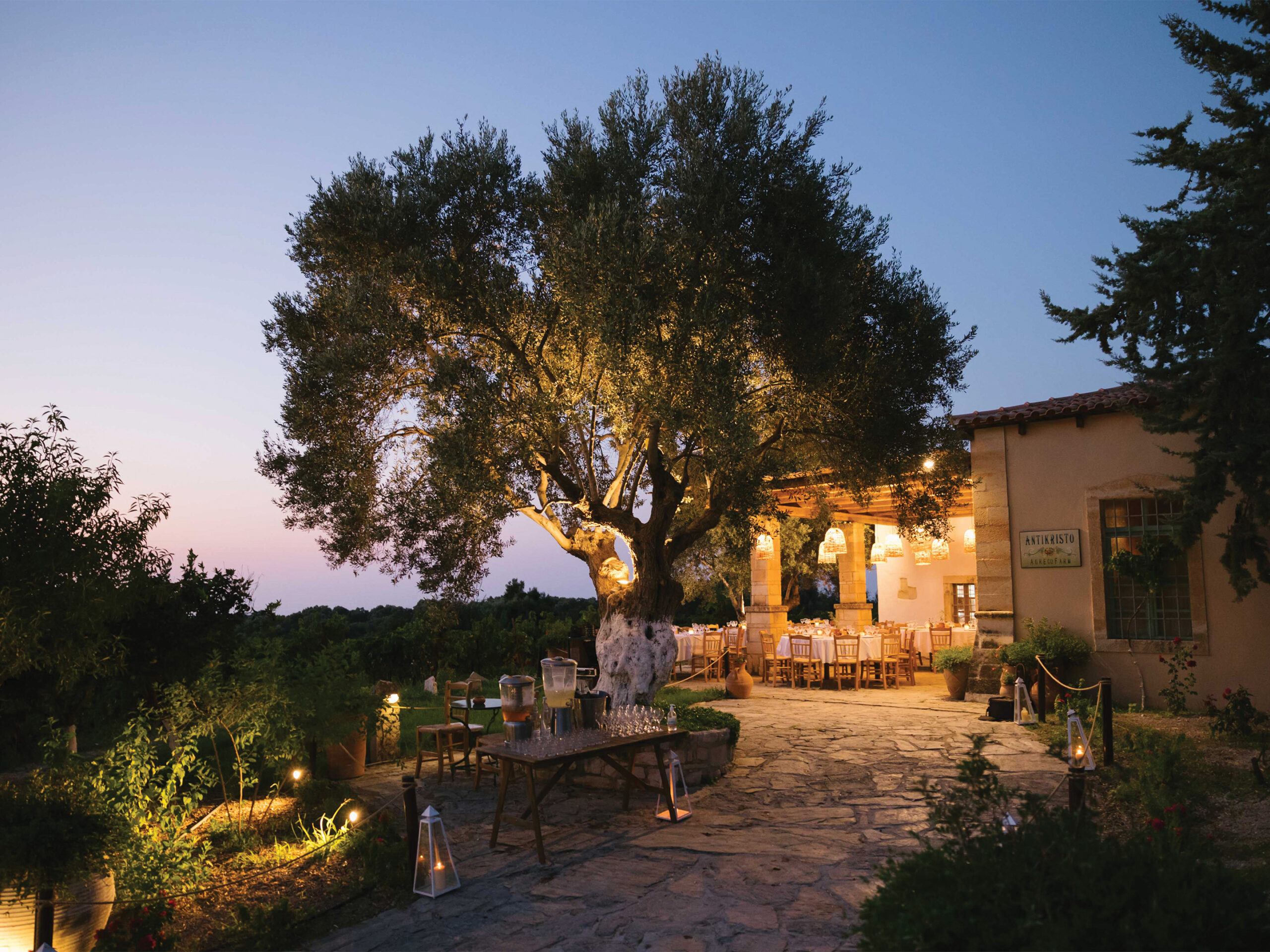 Hidden in an outdoor courtyard down one of Rethymno's Old Town alleyways is Avli Restaurant. The menu incorporates rich ingredients and new twists on Cretan cuisine like apáki (traditional Cretan smoked meat) prepared with smoked pork, mushroom cream, anthogalo goat butter and molasses. The oldest Handmade Traditional Philo Workshop is also located in Old Town. Ninety-year-old Giorgos Hatziparaskos is one of the last people in Greece to still make phyllo by hand. With the help of his wife and son, he uses a spinning hot copper dish to make delicious kataifi while his son blankets an entire table with dough to make the sweet baklava. Dine next to the sea at 7 Thalasses Seafood Restaurant. Chef Giorgos Michelakis bases the menu on the Cretan-Mediterranean diet, with starters like fava beans with grilled octopus and cretan salad with the soft white cheese of Chania, cherry tomatoes, olives, and barley rusks, handmade sushi, and a seafood moussaka special with monkfish, shrimp, and summer vegetables on cream of celery root.