Trocks: The Famous Gender-Bending Ballet Comes to Canada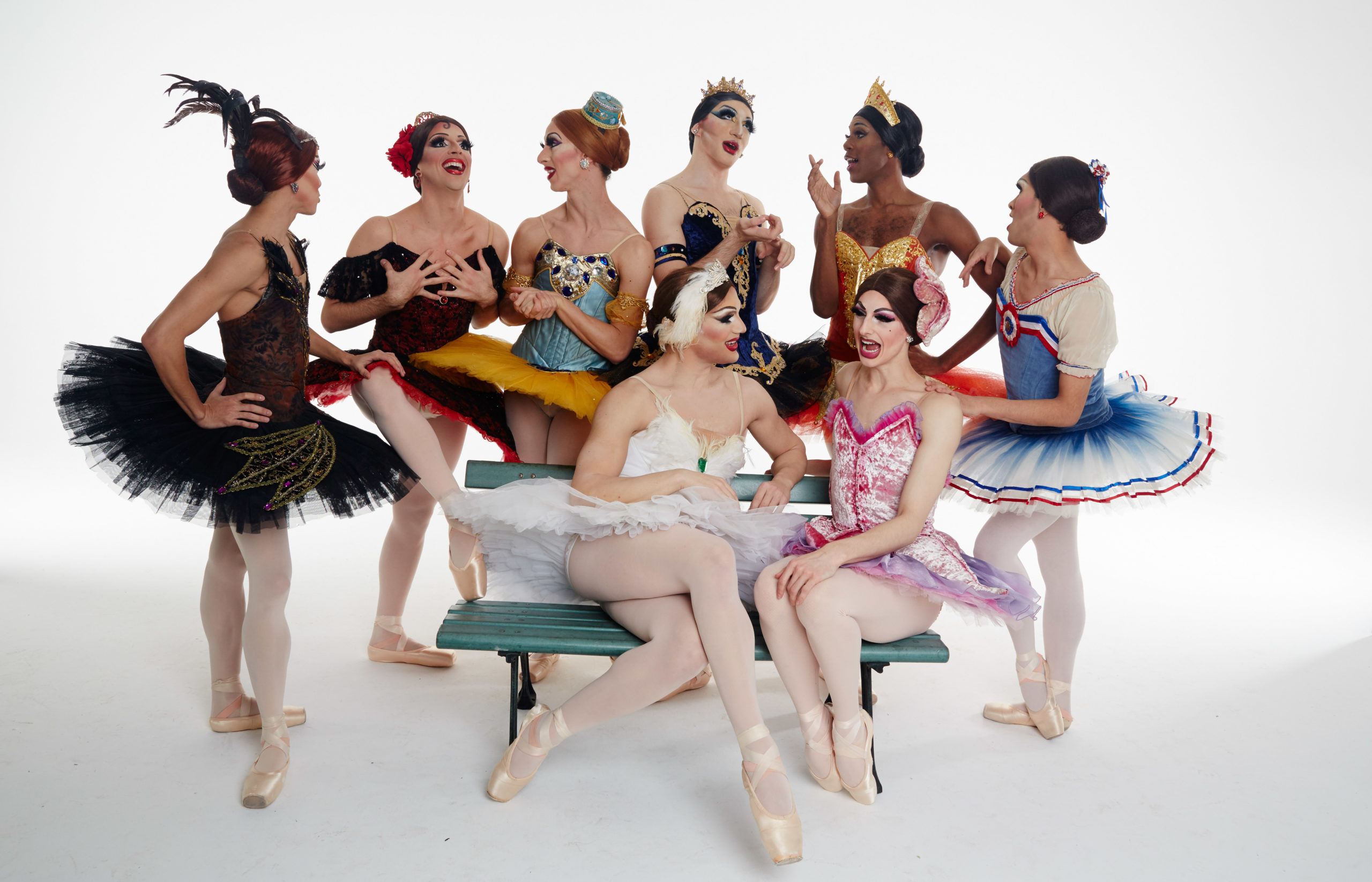 Although drag is now more mainstream than ever, thanks to the popularity of RuPaul's Drag Race, fans agree that there is no one formula for success. While some kings and queens excel at impersonating celebrities for comedic value, others opt to lipsync or death drop as their alter ego.
Founded in 1974, Les Ballets Trockadero de Monte Carlo started in off-off-Broadway spaces in New York before touring the world The Trocks, as it's affectionately known, is referred to as the world's foremost all-male comic ballet company, having travelled to over 600 cities and 40 countries.
"You can't have a two-hour (or so) performance with just the idea of a man in a dress," Trocks artistic director Tory Dobrin explains. While men playing female roles was common up until the late 17th century, that had more to do with the restrictions on women allowed in theatres instead of the art of female impersonation. Drag has now become a sought-out performance medium and more widely accepted as mainstream culture, with drag queens and kings being a new form of celebrity.
"We are a ballet company, and all of the dancers are highly trained ballet dancers," Dobrin says, emphasizing that the show is a ballet with comedic elements, not a comedy show with some dancing. Being a classical art, ballet has a long history that is sophisticated and developed. Trockadero aims to use comedy to bring out the inherent absurdity of traditional ballet.
"When I joined in 1980, drag was not popular, it was a subversive underground thing, and Trockadero has contributed in its own way to expand that," Dobrin notes. "We are a particular dance company and we have our own niche in the dance world." As for inclusivity within the company, he points out that the dancers are "a whole gambit of body types, races, and sexualities." The societal shift of more open discussions regarding inclusivity, acceptance, and gender fluidity has changed the demographics of Trocks attendees.
While still a political statement, the narrative around drag has shifted to include a wider demographic. Dobrin says that when he started with the company, there were no kids in the auditorium, but now Trocks is attended by children, adults, and elders, ranging from those who love ballet to others who have never seen it but in a drag comedy find it more approachable.
In many ways, the juxtaposition of increasing acceptance with certain aspects of today's political climate has broadened the company's reach. Trocks has seen growth in terms of touring and the relationships with theatre management.
"When Trump was elected, we actually started to tour to cities and towns we would not have necessarily have gone to before. The people who were running the theatres wanted to present an alternative to what the discourse of what is happening, which has offered us the ability to reach out to other audiences."
Maintaining that the show is for anyone, Dobrin says that it is not about gender but rather about the character, showcasing that the art of ballet is an expression of society.
"We don't think too much about the gender aspect. Instead we try and think of them as ballet roles. These are characters, just like in the '70s when Dame Judith Anderson travelled throughout the States playing Hamlet."
With three B.C. shows in February, and shows in Montreal and Toronto in March, guests can expect absurd humour and graceful dancing of classics such as Pas de Quatre and the second act from Swan Lake. Sources have also told us that Canadian queen Brooke Lynn Hytes will be making a special guest appearance at the Toronto show. The evening will leave you enchanted by the delicacy of dance while also in fits of laughter—truly, a show unlike any other.
Les Ballets Trockadero de Monte Carlo will be performing in Vancouver February 1, Victoria February 4, Montreal March 5, and Toronto March 7 and 8.
_________
Never miss a story. Sign up for NUVO's weekly newsletter here.