Discover the Artistry of Japan at the Audain Art Museum
Japanese artist Manabu Ikeda brings his first solo North American show to the Whistler art museum, paired with traditional omakase dining.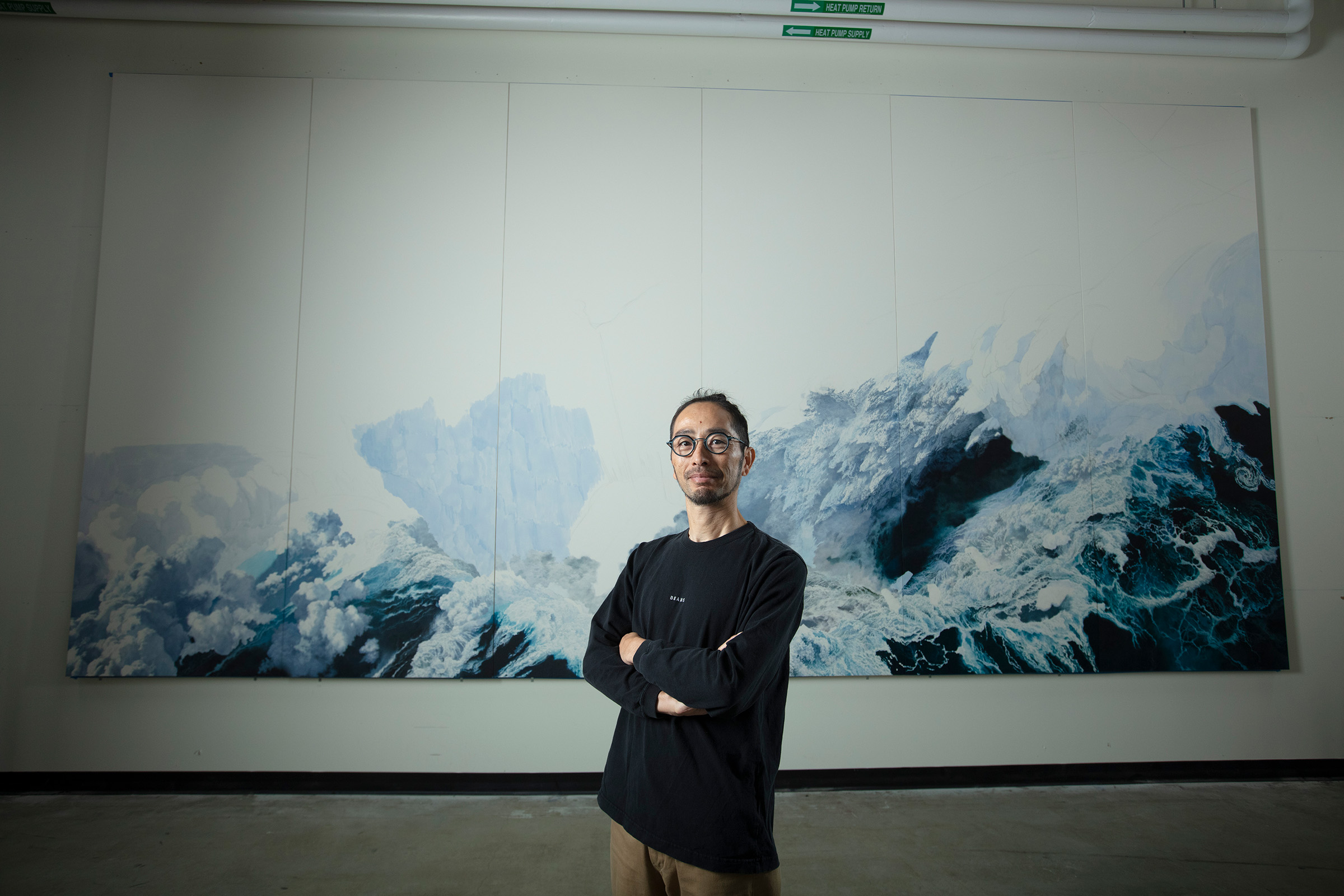 This summer, Whistler's Audain Art Museum welcomes its first major international exhibition and the first solo North American show for Japanese artist Manabu Ikeda: Flowers From the Wreckage. A ticket to the Audain Artist Dinner Series—which pairs the exhibit with a six-course omakase dinner by lauded chef Koji Chiba—includes a private, artist-led tour of his work. Ikeda is also the Audain's first artist in residence, and visitors can observe him at work on a new large-scale piece in the museum's light-flooded upper galleries.

Hailing from Saga, Japan, Ikeda was spellbound by the museum's natural setting and the emerald evergreens viewed through the floor-to-ceiling windows. Exhibiting in this space is a natural fit for Ikeda, whose work explores the simultaneously destructive and regenerative force of nature and our relationship to it. "There is a tension between humanity and nature that always comes through in Ikeda's work," says Kiriko Watanabe, the exhibit curator.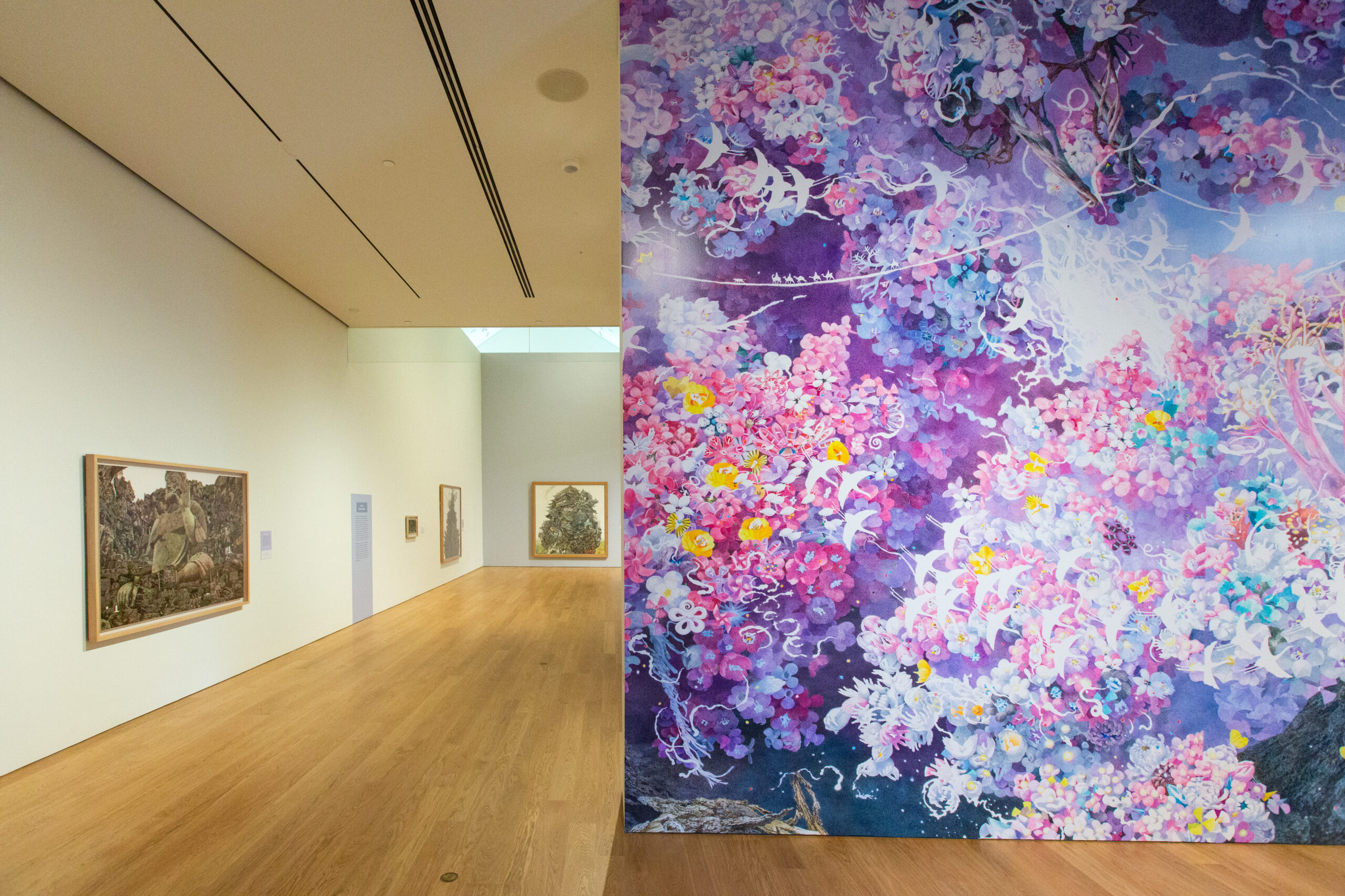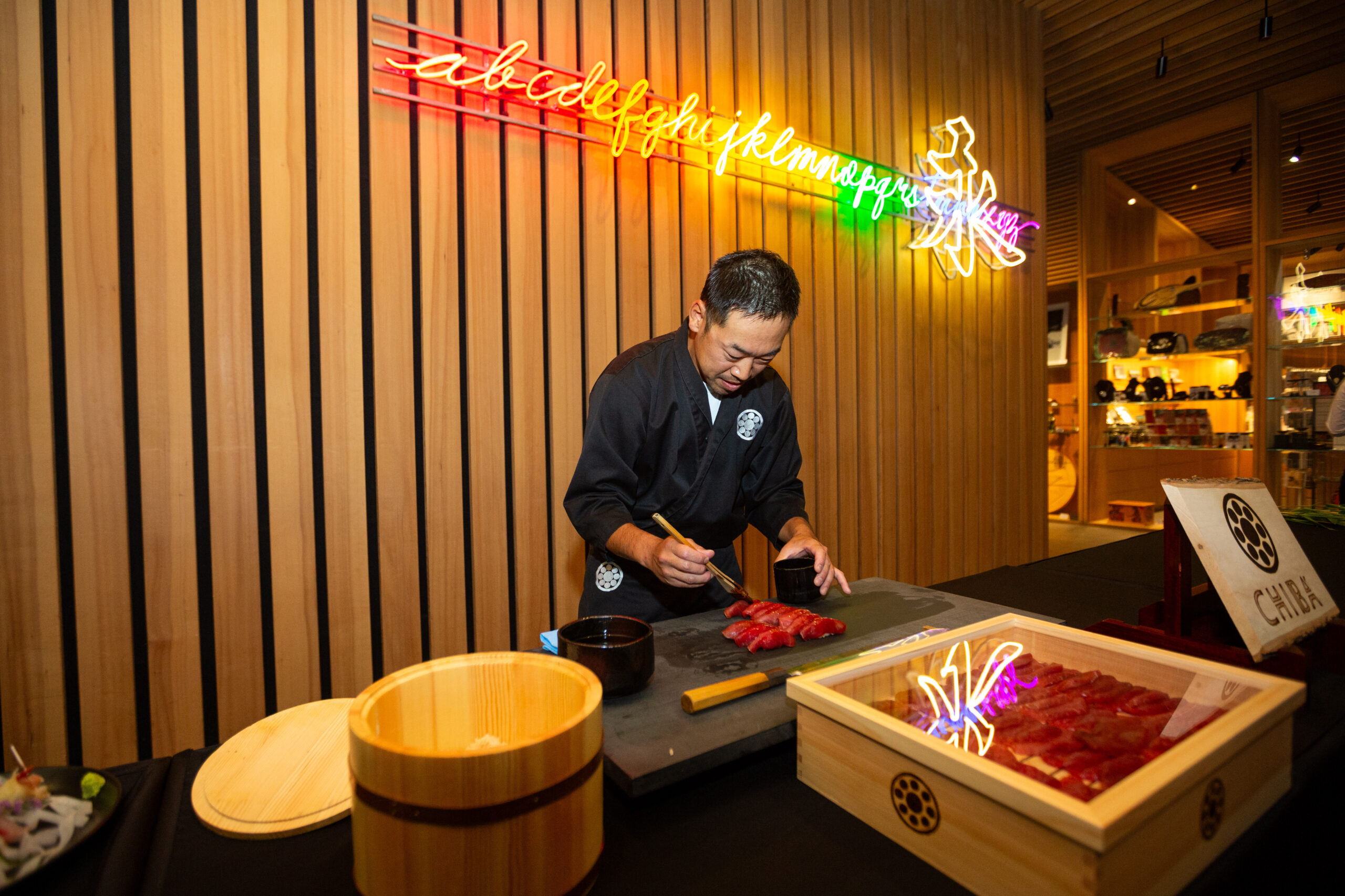 Wandering through the show, which runs until October 9, 2023, it's tempting to press your nose up to each piece. Ikeda's emotive, maximalist pen-and-ink drawings are marked by a spectacular level of detail and precision. "When viewed up close, you can see the layers of line, colour, and just how dense the visual information is," Watanabe says.

Indeed, each work is like a magic trick, a surrealist landscape when viewed from a distance, and at close range, infinite detail. People's faces emerge from trees, tiny human figures form ocean waves, what look like flowers are actually propellers. The artist can draw only 10 square centimetres per day on canvases as large as 10 by 12 feet, taking years to complete. He creates white forms by etching around negative space and sometimes uses a single ink to draw what appear to be myriad hues, achieved by painstakingly extracting different pigments from one ink colour.

In what is arguably the exhibition's crescendo, Rebirth pays homage to Hokusai's iconic Edo-era woodblock print Under the Wave off Kanagawa and is one of several of Ikeda's drawings that offer a meditation on the devastating 2011 earthquake in Japan. The scene shows a chaotic collision of the anthropocene with an unstoppable force of nature, a tsunami, all anchored by the tree of life. "From a distance you see these beautiful flowers, but when you look closely everything is made of debris," Ikeda says. "Recovery takes many years," he adds. In an era when climate change is intensifying natural disasters and our inability to adapt to them, the drawing seems to ask, Will we be here to witness it?