Diptyque Opens Its First Canadian Boutique
Discover the world of this luxury fragrance house in Toronto.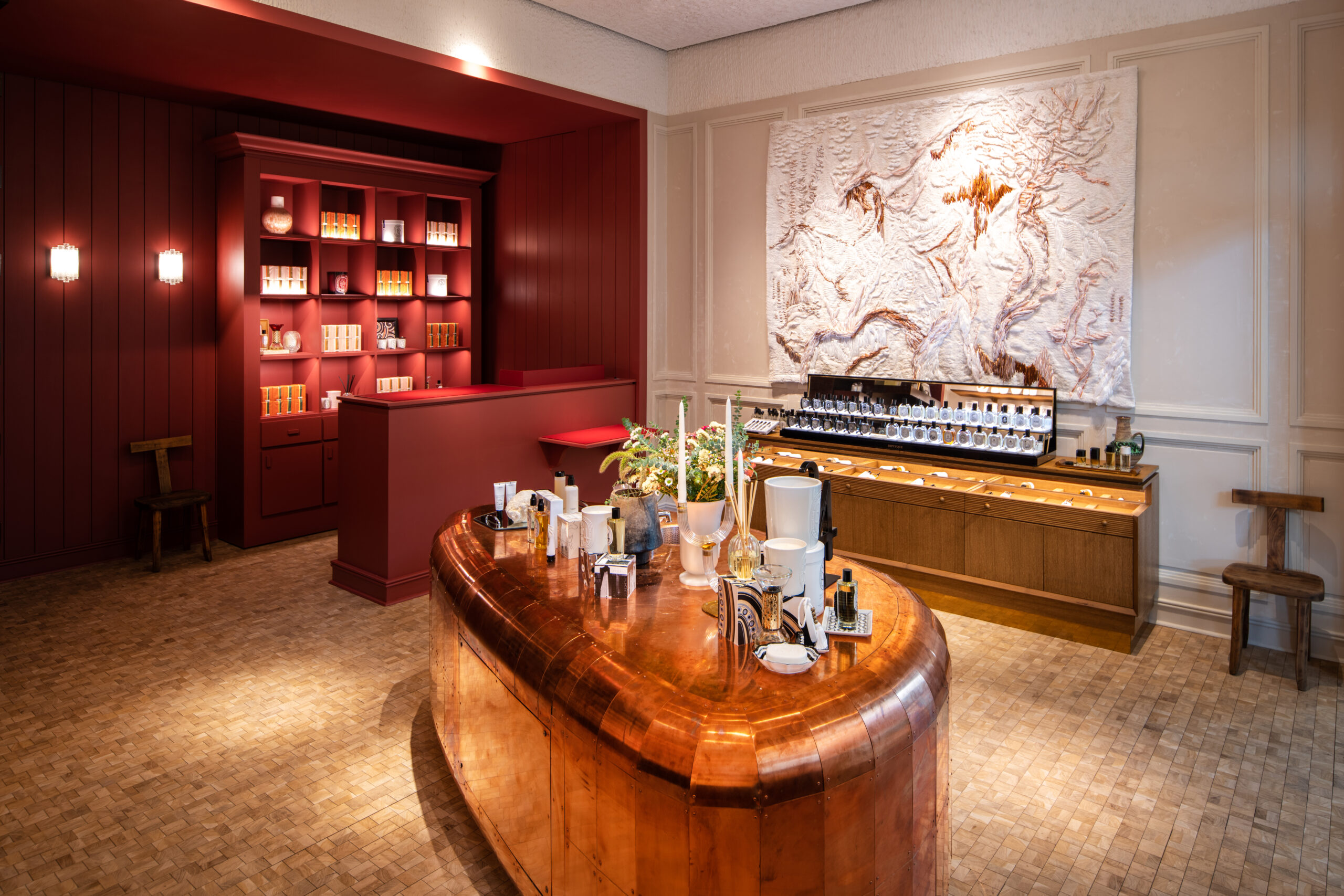 Diptyque, the luxury fragrance house from France, has opened up its first Canadian boutique. Its coveted fragrances can be discovered in a Parisian apartment setting in Toronto's Yorkdale Shopping Centre.
The 484-square-foot space resembles a stylish pied-à-terre in Paris. A cedar-shingle façade, lacquered in the brand's signature green, greets shoppers at the entrance, while design elements like classic mouldings, sculptural copper details, two Murano sconces (both Parisian flea market finds), and a cozy fireplace add to the heritage aesthetic of the interior. A custom tapestry from Parisian gallery Kolkhoze is the centrepiece. A mix of embroidery, weaving, and stitches, the tapestry incorporates a blend of white yarns and pastels to add pops of light to the textural art. Sculptural wooden furniture displays the fragrances and candles.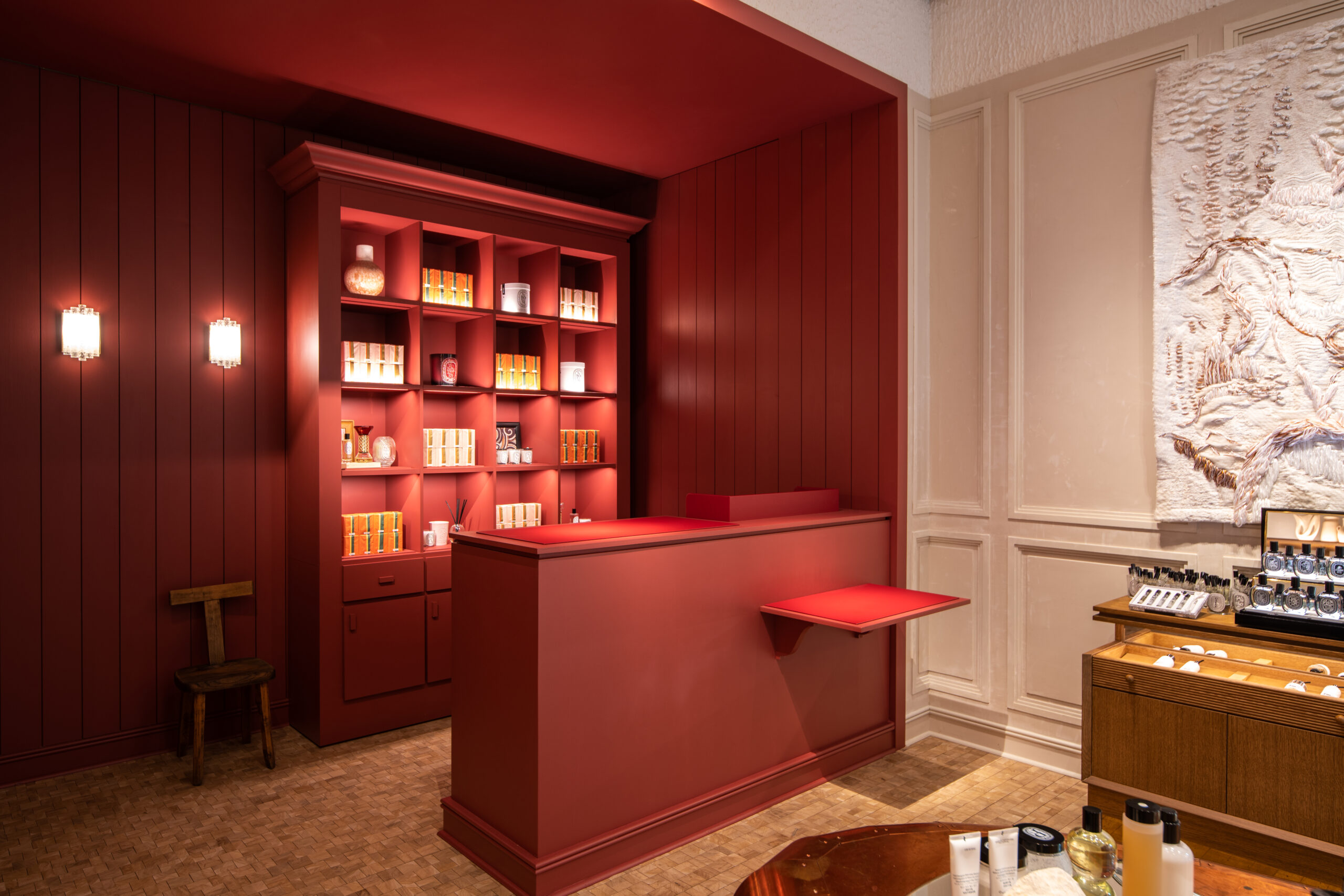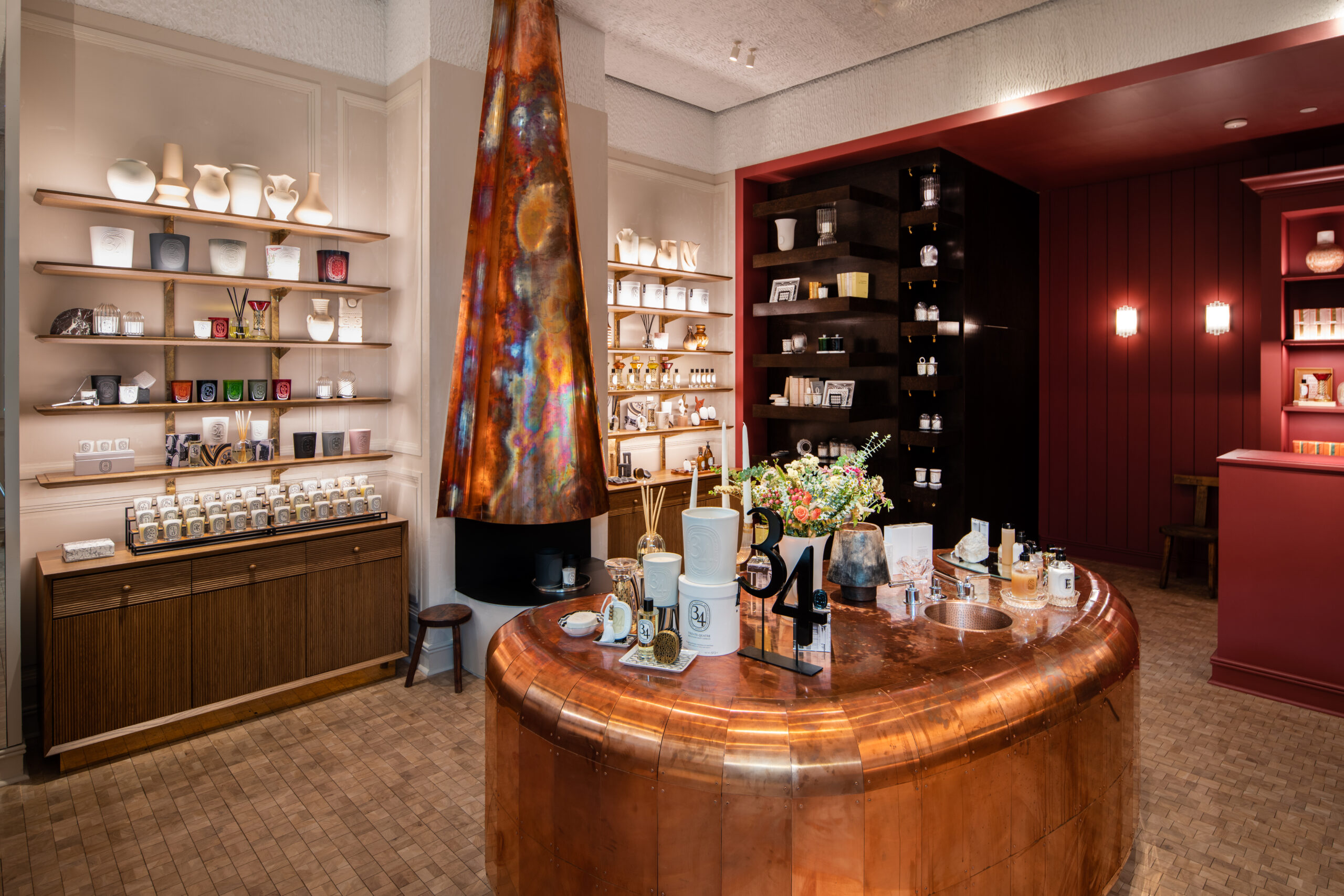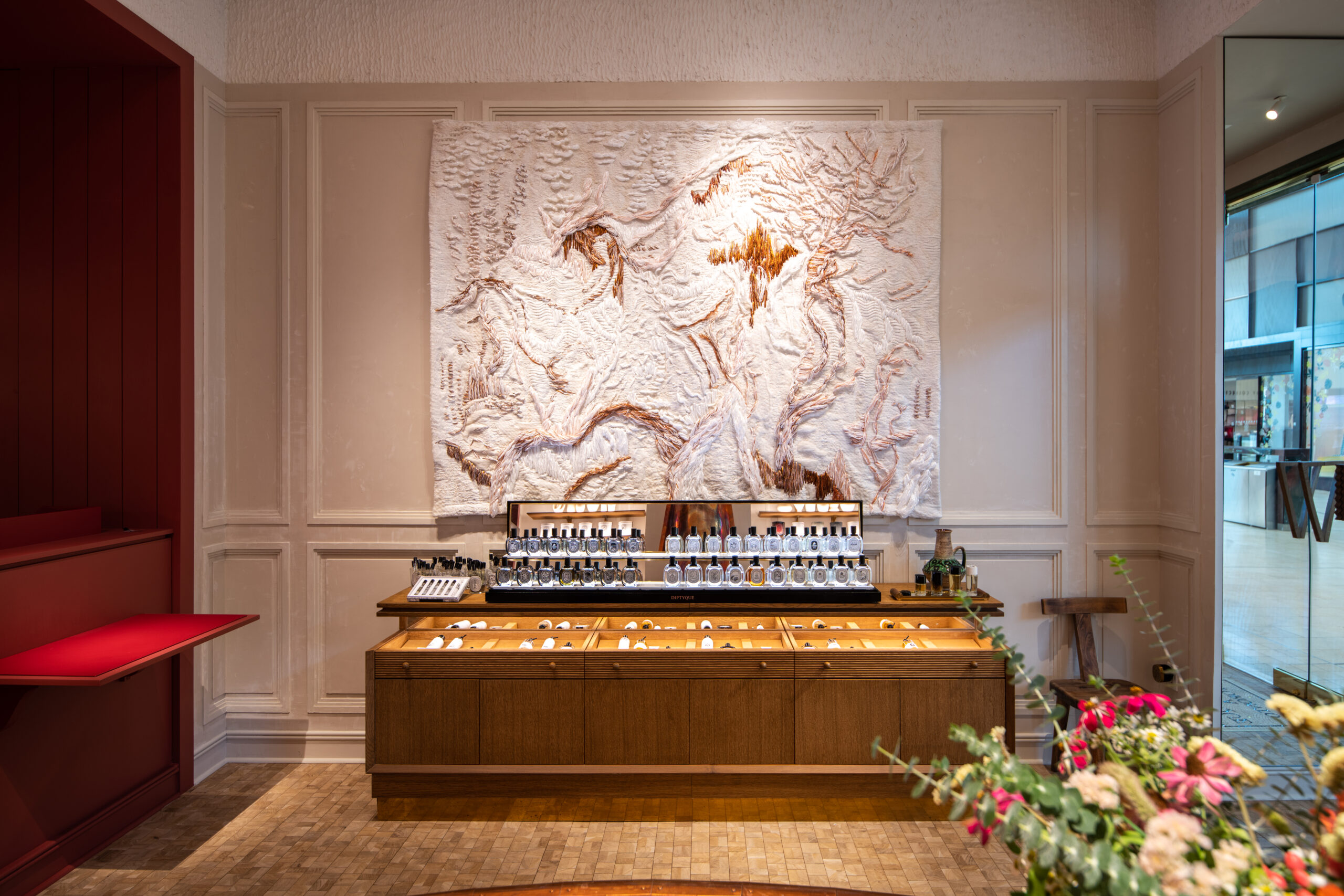 Diptyque experts explain the olfactory notes and the inspiration behind scents and products. The boutique carries classics such as Baies and Feu de Bois alongside newer launches such as La Droguerie, now part of the brand's permanent collection. This sustainable line of luxury home-cleaning goods and candles features biodegradable ingredients and refillable containers. Don't let the lavender, cedar, and fig-tree fragrance in a beautiful amber glass spray bottle of the Multi-Surface Cleaner fool you—it's got the cleaning power to tackle the toughest jobs.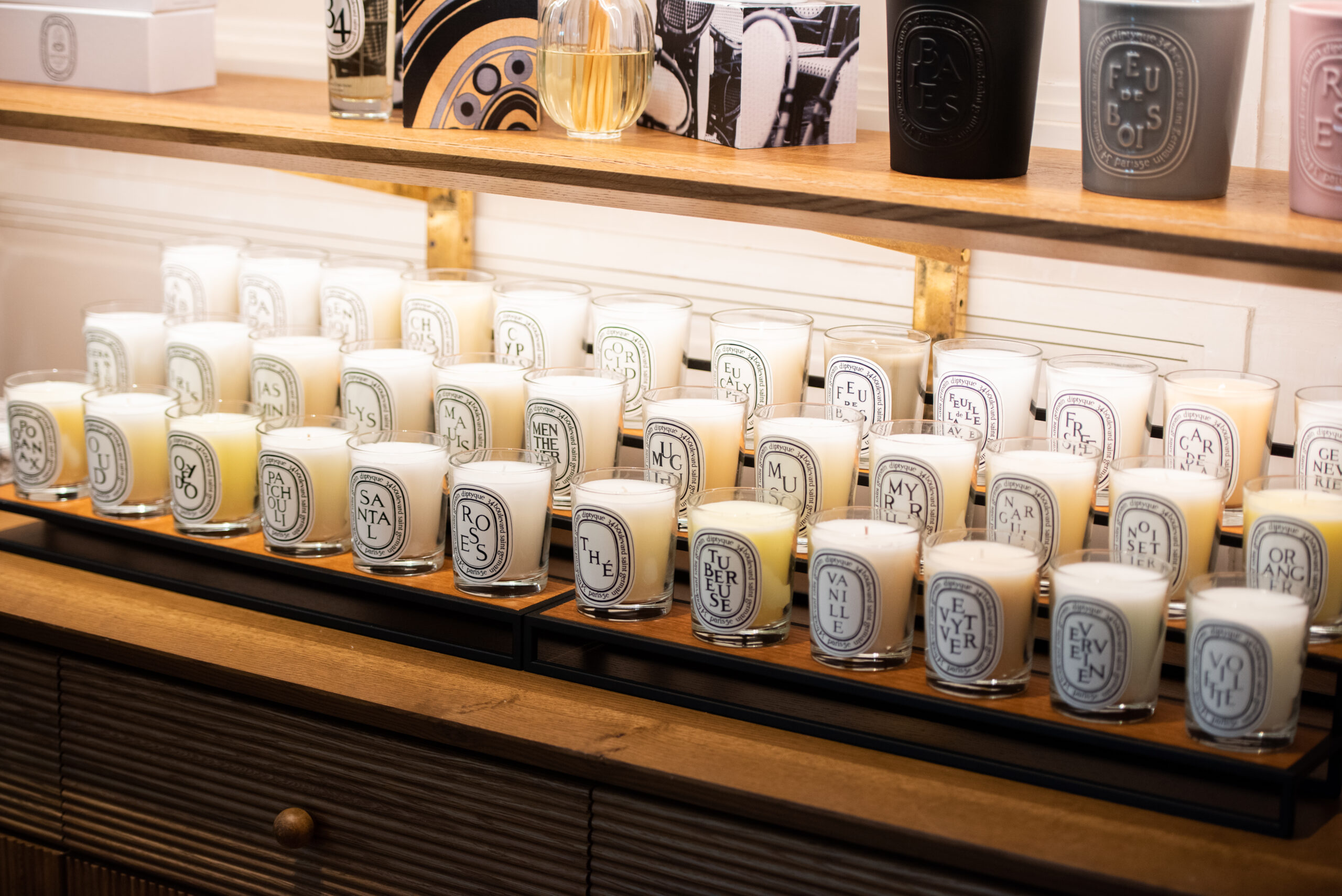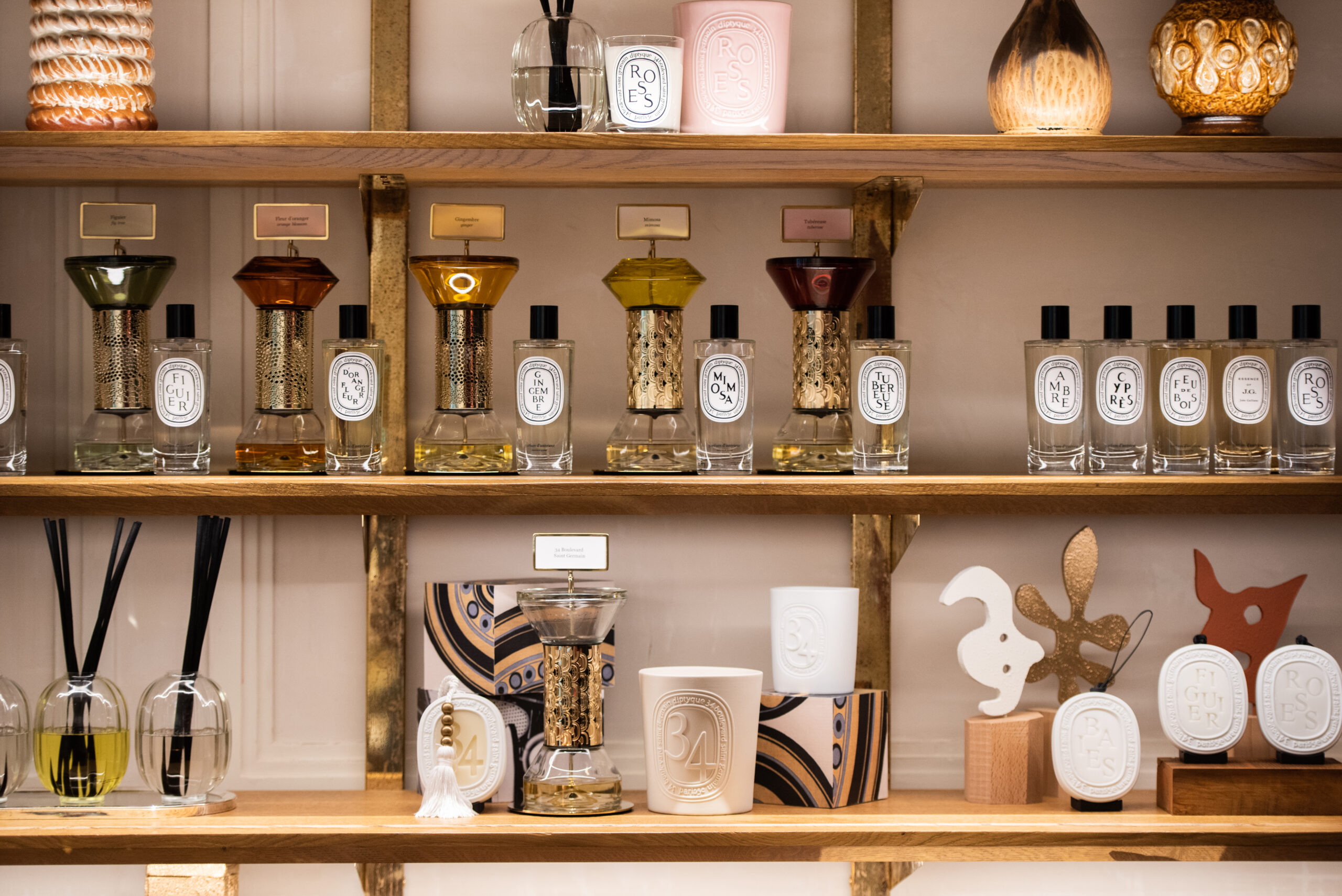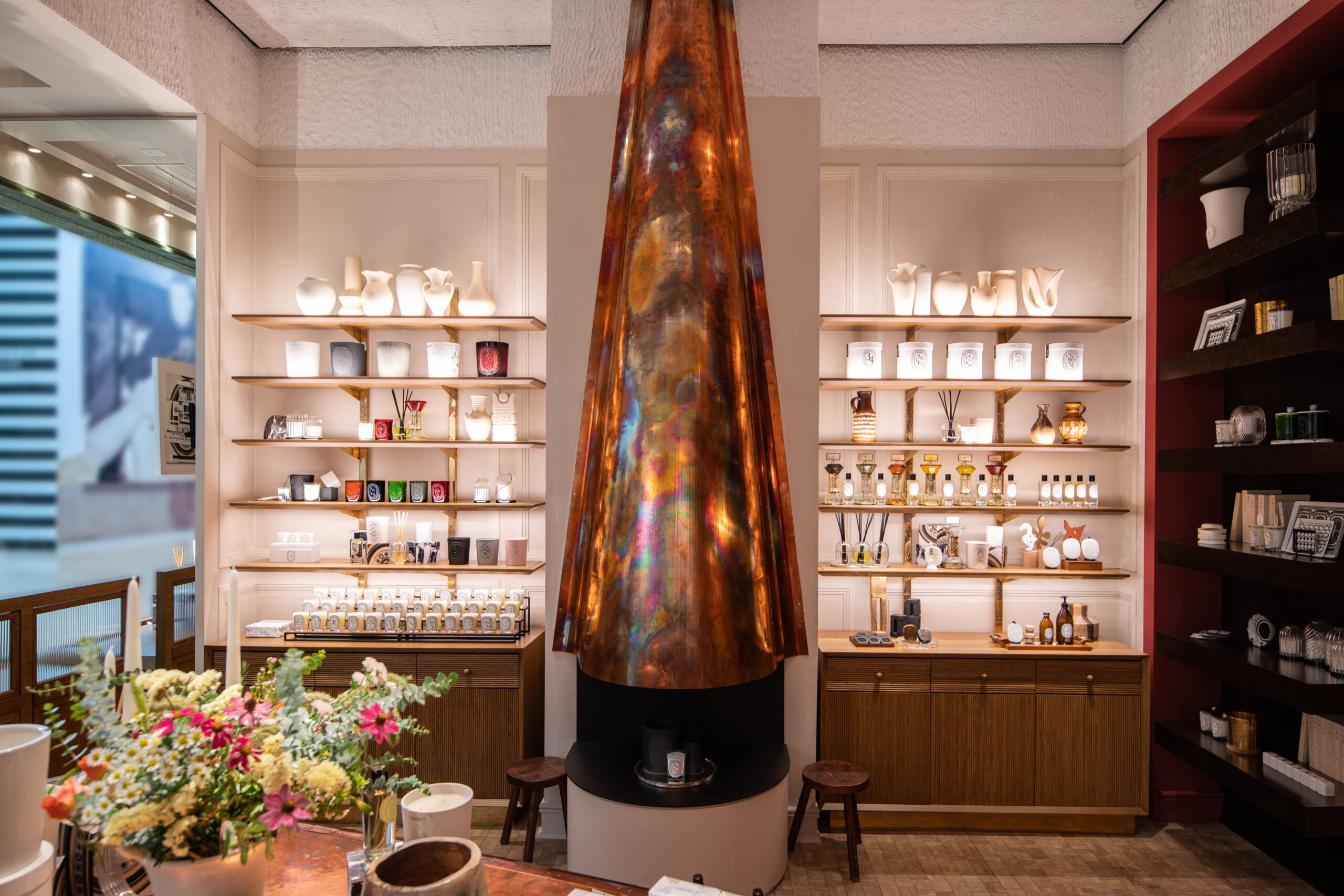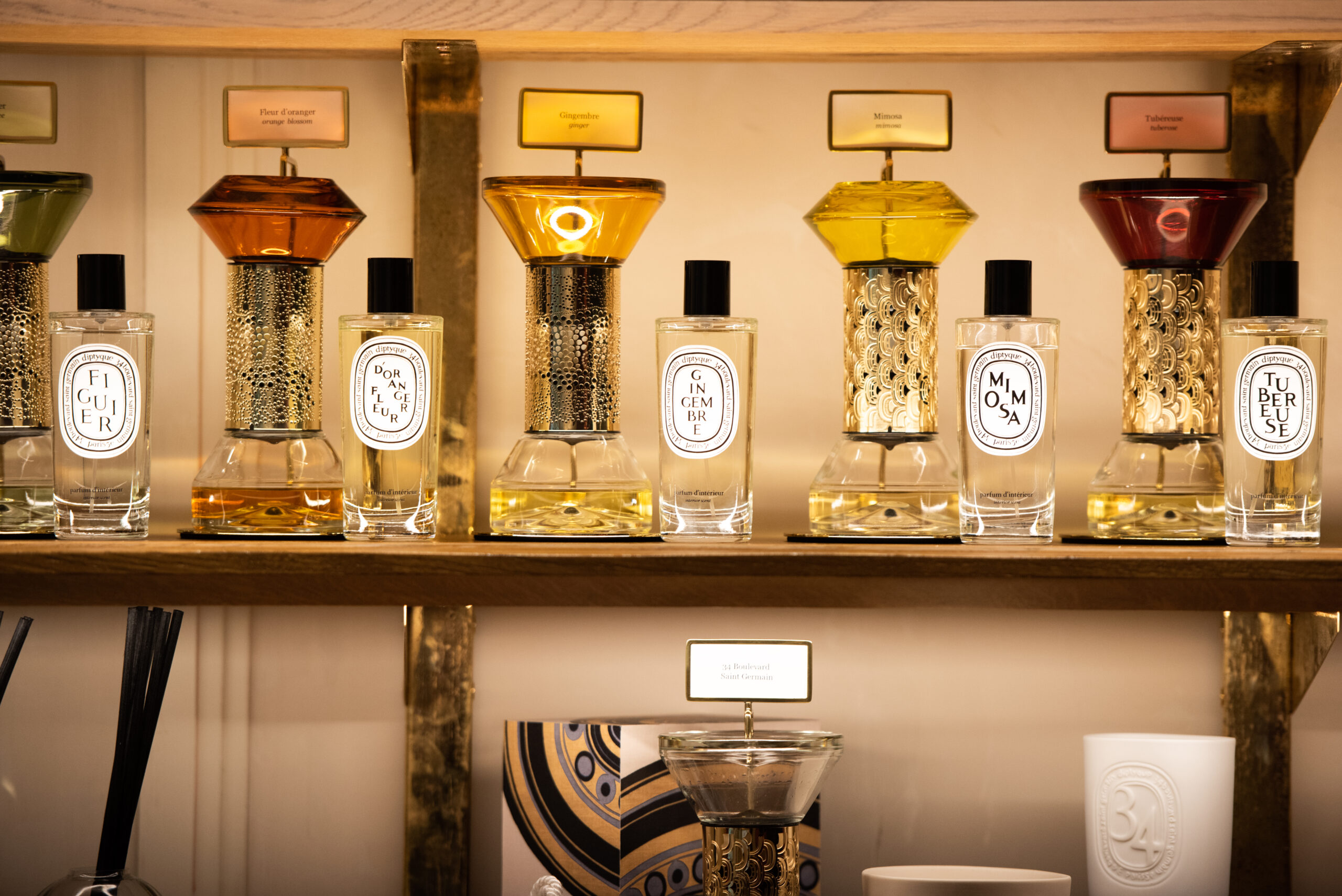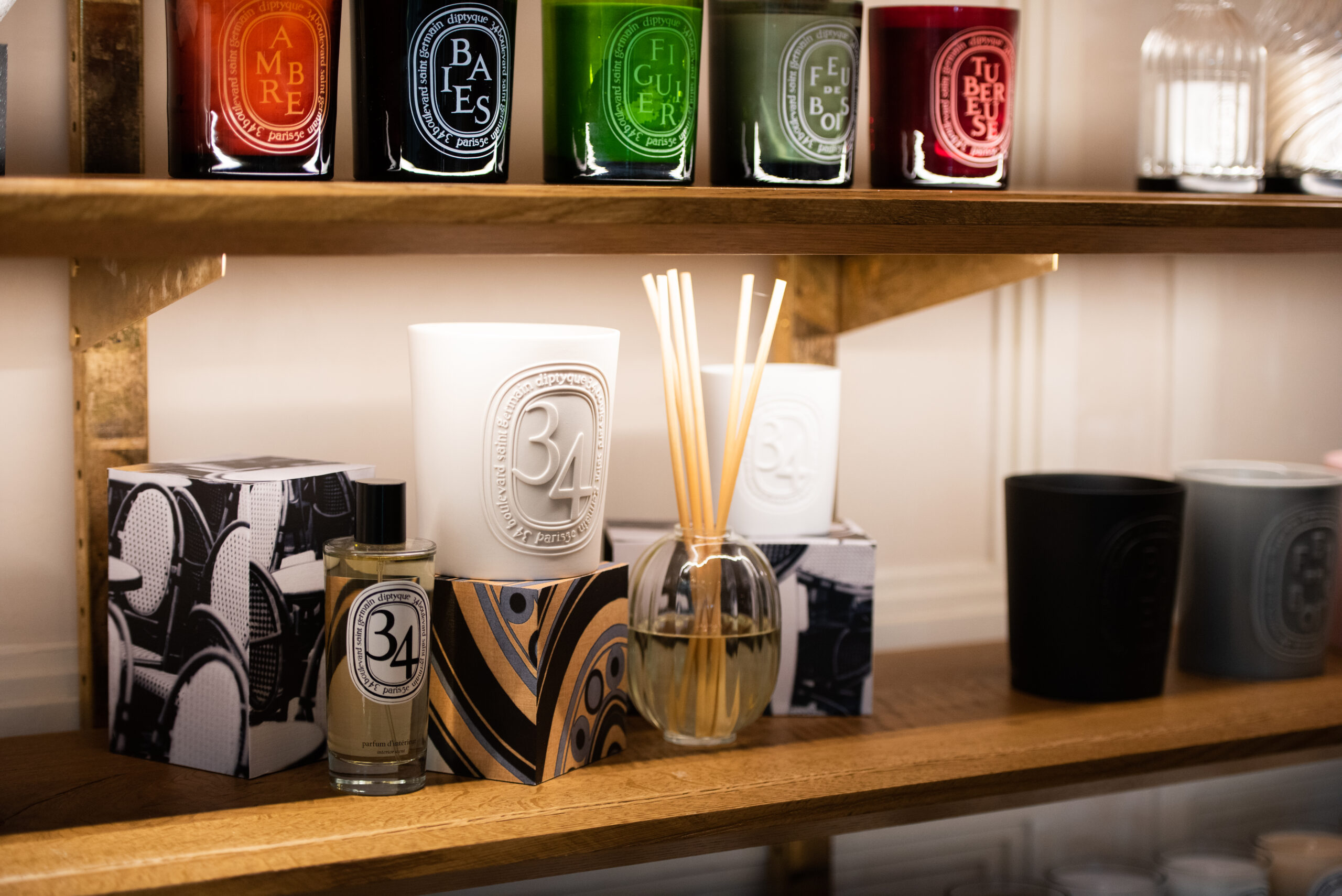 Candles, fragrances, and home goods chosen, purchases are delicately wrapped in Diptyque's signature tissue paper packaging (related to the founders' love of the Japanese art of paper folding), tying up your visit and making it as captivating as shopping at the maison's original boutique on Boulevard Saint-Germain.