This New Book Features Inspiring Stories About the Most Creative and Innovative British Columbians
Your next daily dose of inspiration.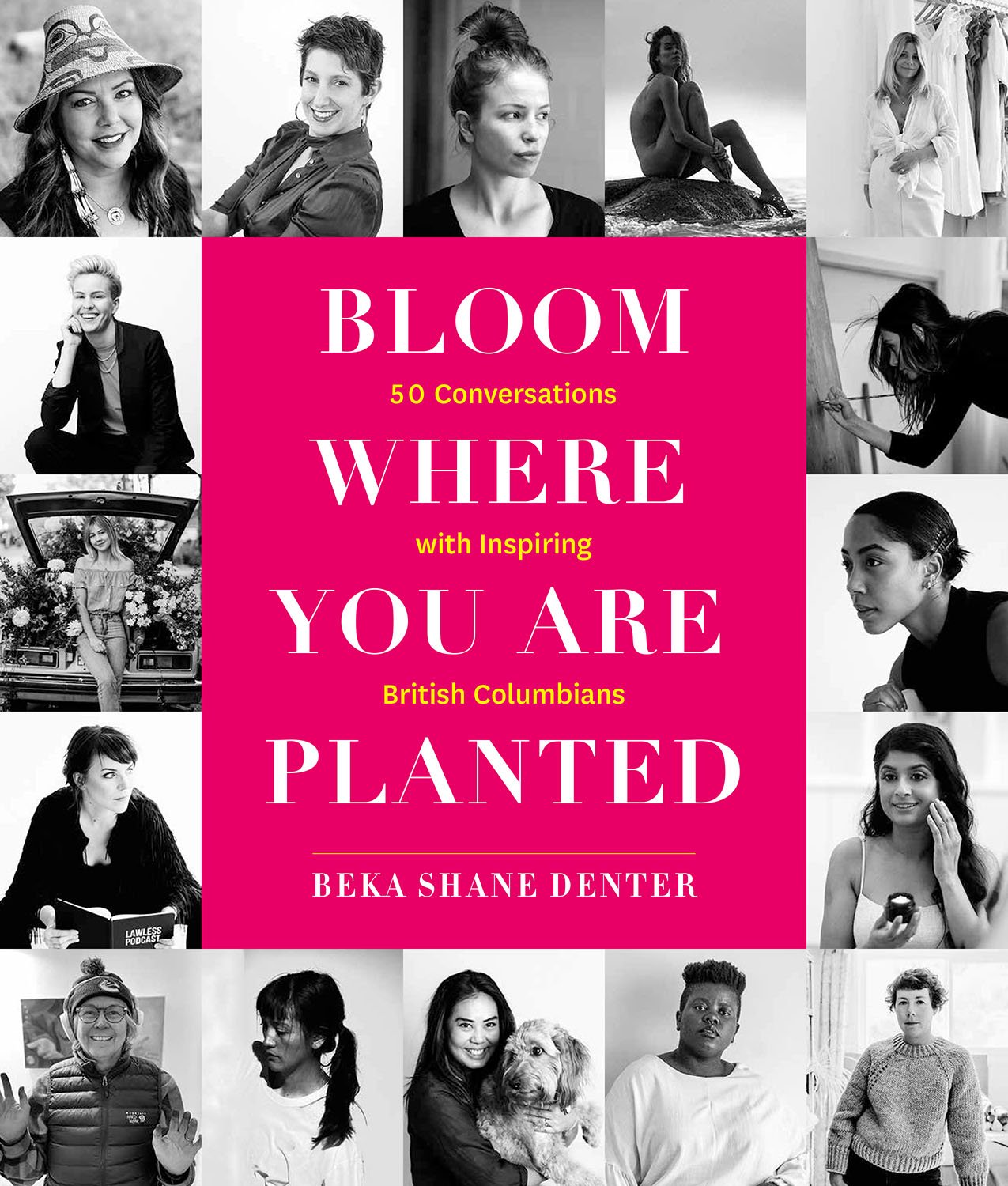 Do you ever wonder where a person's spark of creativity comes from? How about their burning desire to make a difference? There are stories within us that we want to share—from our childhood to recent epiphanies, inspiration can come from anywhere. Through experiences or a good book, stories of perseverance and grit can place us on a path we never thought we'd follow.
Written by Canadian freelance writer Beka Shane Denter, Bloom Where You Are Planted: 50 Conversations With Inspiring British Columbians showcases British Columbians who inspire us to be better. A total of 49 women and one nonbinary person are featured in this book that tells the stories of dancers, designers, and pastry chefs. It focuses on their perspectives, the expertise they bring from their respective industries, and their stories and the experiences that shaped them.
Denter, who has written for ELLE Canada and NUVO, thinks the essence of women and nonbinary people's stories is often left untold. Those featured are some of the province's most innovative and hard-working, people passionate about their work and with a strong community of supporters in their careers.
Some of the prominent names featured are nonbinary model and writer Lydia Okello and cosmetic chemist Veepal Sdihu, dancer Livona Ellis and creator, designer, and entrepreneur Erin Brillon. Ellis reflects on her time as a professional dancer and talks about her start at Arts Umbrella, shortly followed by the Apprentice Company. She also mentions how grateful she is to her parents for understanding and validating her passion and love for dance. Brillon highlights how important culture is to our lives and health. She also discusses her Indigeneity and the moment that sent her down the path to running her own art gallery, Totem Design House.
There's no doubt this group of British Columbians have made their province proud. They've achieved highly in their careers and continue to lead in their industries. With this collection of honest and insightful conversations, Denter delivers a strong message—a message that displays the power in each and of our stories.