Design Space: Innovation Eye Clinic by Atelier Sun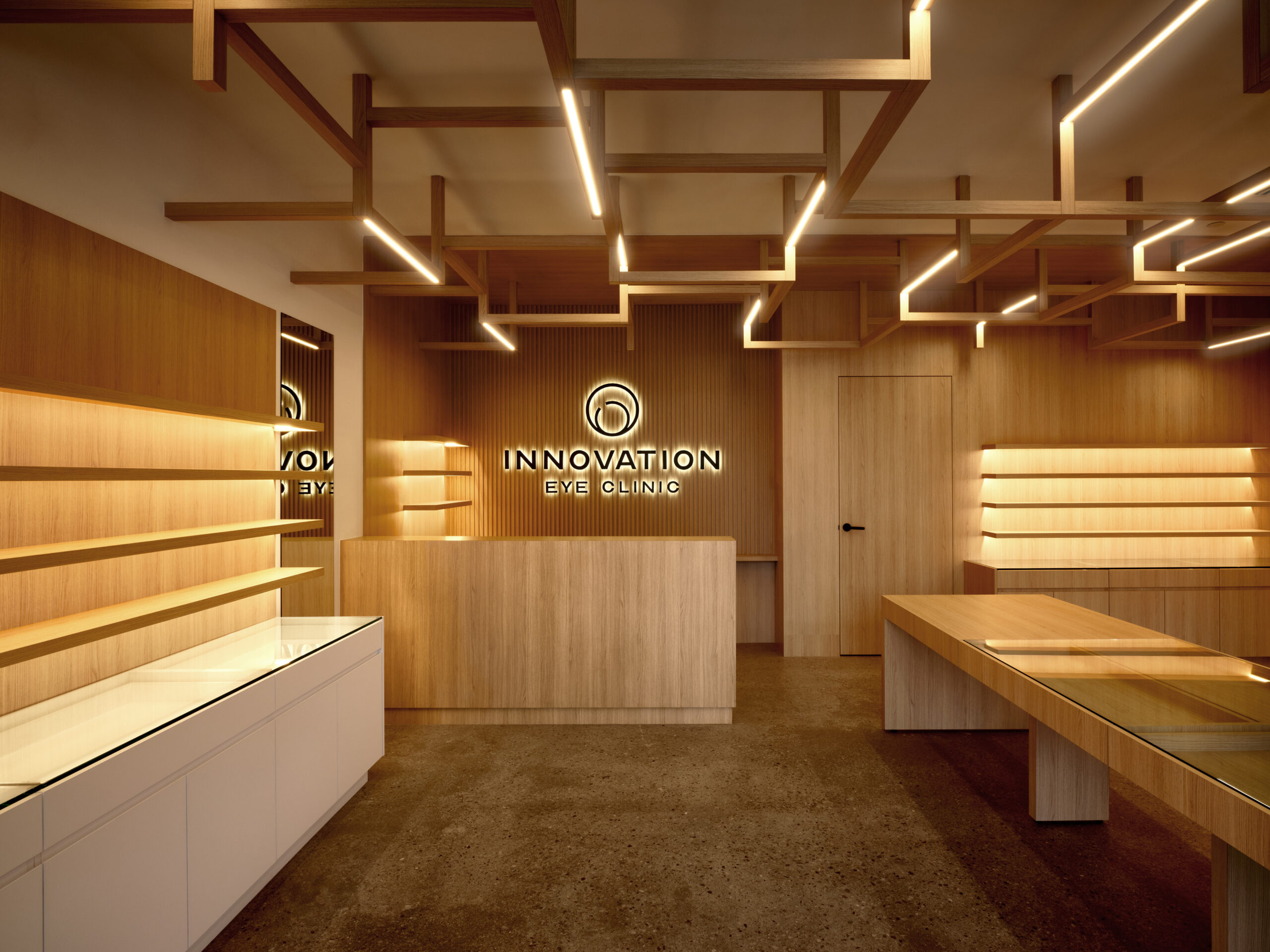 Monochromatic wood interiors are all the rage these days, and with good reason—an all-wood palette is contemporary while offering organic warmth. In Kitchener, an ophthalmology office and eyewear retailer has taken this approach to clinic design, using glowing lighting and lots of wood to create a better medical experience.
Designed by Toronto's Atelier Sun, the 1,400-square-foot Innovation Eye Clinic below a new condo development, needed to offer clinical space as well as product display cases. Honey-toned wood adorns the walls, which match the reception desk and cabinetry, while small wood slats line up vertically to make a statement along the back. A door to the back exam rooms disappears into the wall, and underlit wood shelving creates an illuminated display space for eyewear.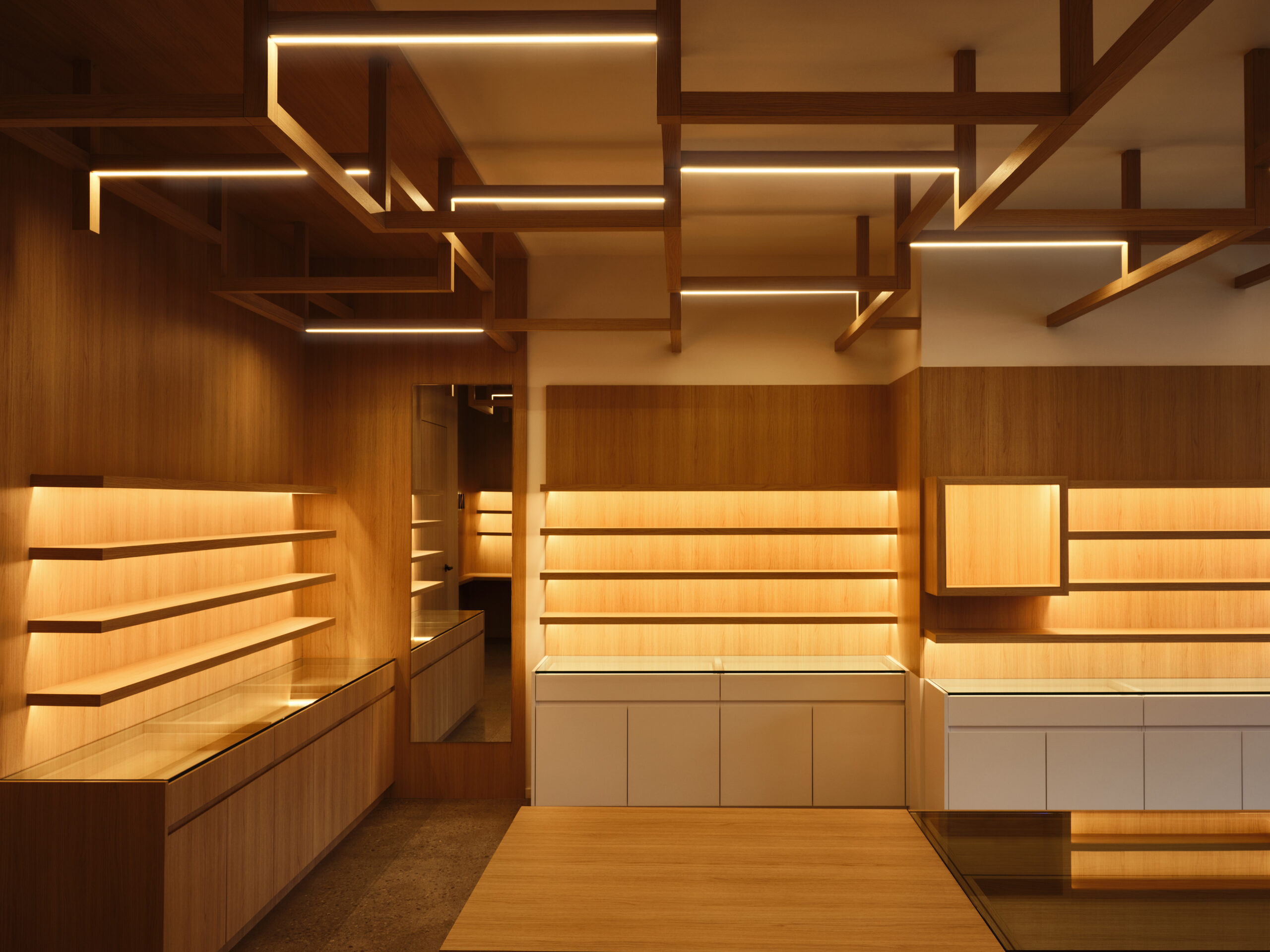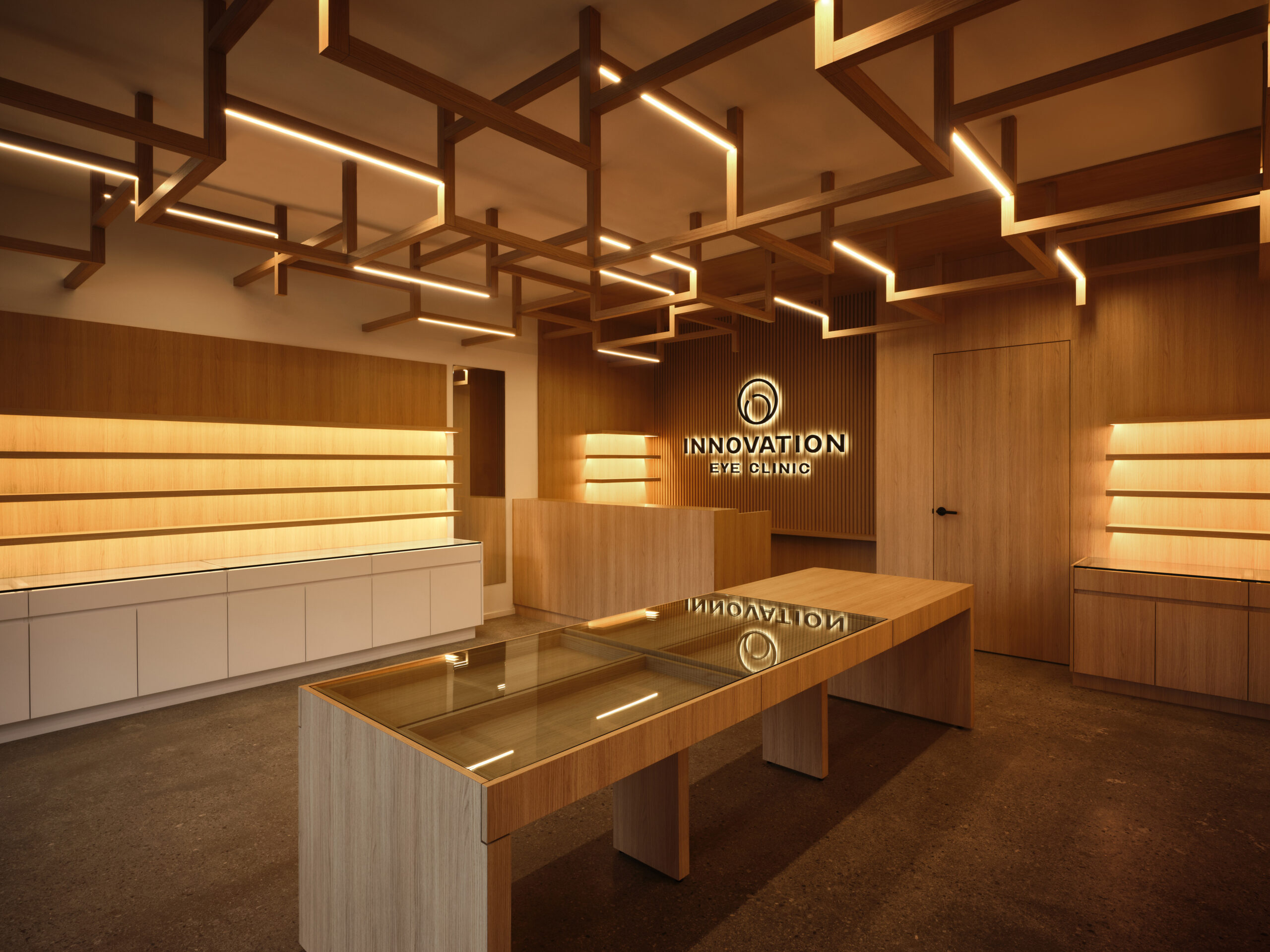 Concrete ceiling beams, which reduced the ceiling height from 13 to eight feet in places, posed a design challenge. "We had to devise a plan to conceal the beams, but we also embraced it as a design response to the existing character of the space," Atelier Sun founder and lead designer Andrew Sun says. "We came up with an innovative ceiling feature that both addressed the immediate issue and inspired us to replicate it throughout the design." Sun made an eye-catching maze of connecting small wooden beams, embedded with custom lighting, a creative and contemporary take on a chandelier. The space is a warm and inviting reimagining of an eye clinic thoughtfully created by the three-year-old design and architecture studio.
Photography by Joel Esposito.