Design Space: Agli Amici 1887
Blue dreaming in an Italian lounge.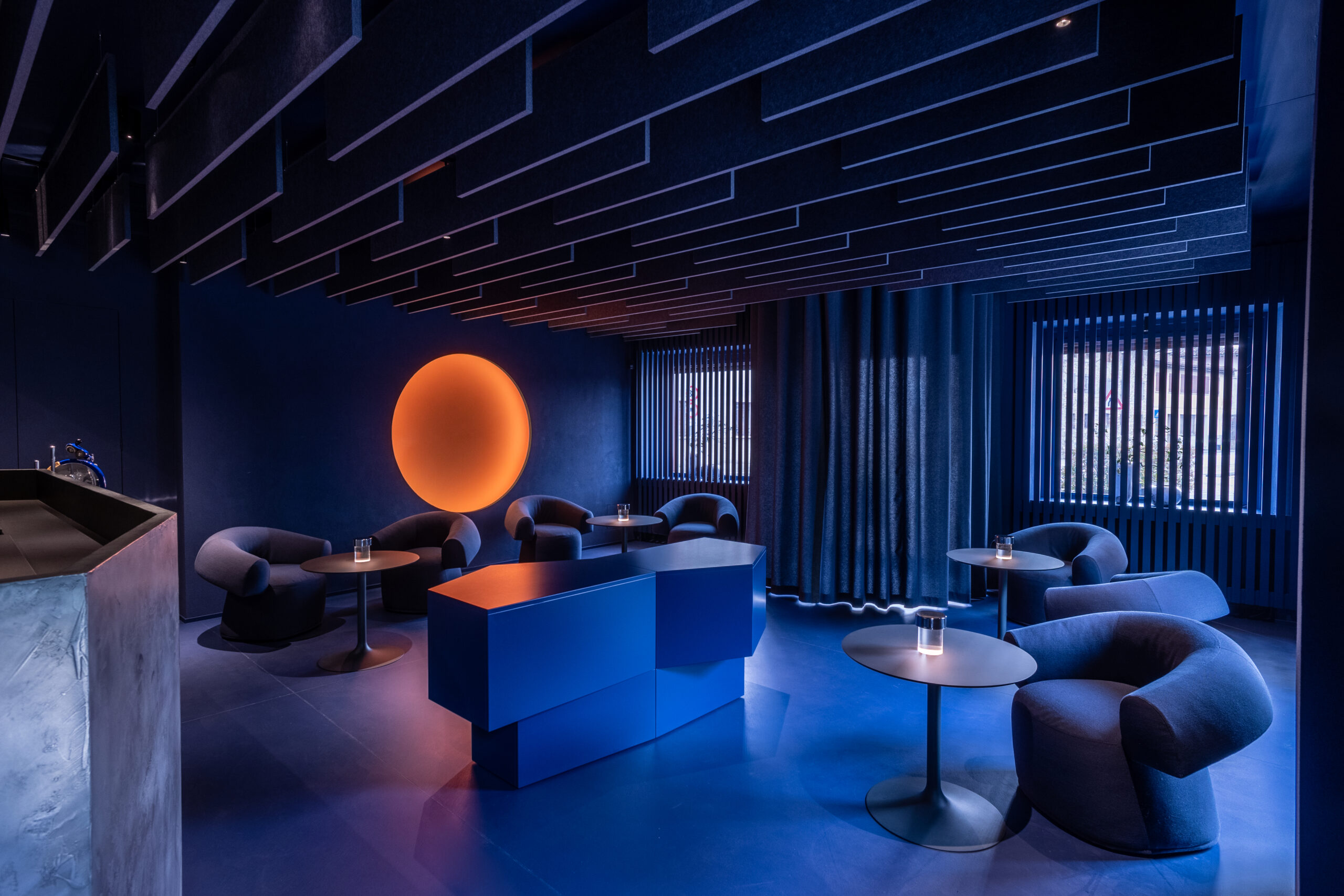 Blue is the colour of tranquility, and in Udine, Italy, a comforting ultramarine room cocoons visitors from the outside world. Formerly a tavern, the space was transformed into a serene entrance to two-Michelin-starred restaurant Agli Amici 1887, where guests can relax before dinner and enjoy a welcome aperitif. As the first introduction to chef Emanuele Scarello, the entrance area needed to represent his ethos and offer diners a reprieve from the bustle of life before beginning their full gastronomical experience.
The space, designed by Udine's Visual Display, has two large windows overlooking the restaurant's internal courtyard. Guests enter through a curtain and are greeted immediately by a world of warm blue from floor to ceiling to everything in between. The hue varies slightly from grey to midnight blues and—the star—lapis lazuli, to add dimension and depth to the design.
The relatively compact room is kept airy with minimal furniture and decorations—the furniture is contemporary and welcoming, and special attention is given to interesting lines amid the monochromacy. A handful of small tulip tables contrast with the chunky asymmetrical Ruff armchairs, designed for Italian furniture brand Moroso by Patricia Urquiola in 2020.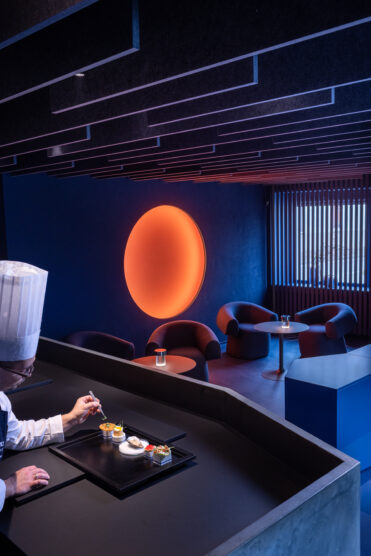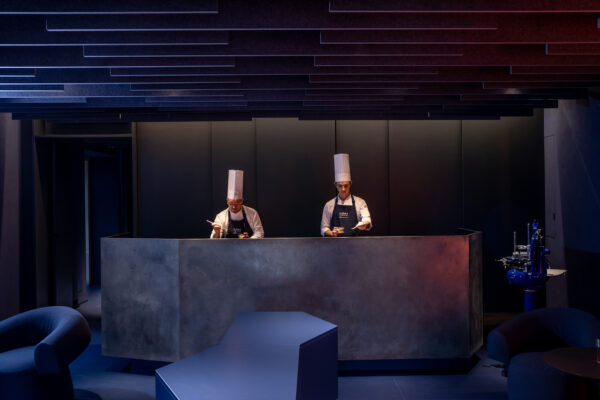 The focal centre of the room is a sizable counter with a metallic blue-silver finishing that was applied by hand. With diffused lighting running along the top of a panelled dark-grey backdrop and no stools to block the view, the counter area casts the chefs at work there as performers on a stage and invites diners to observe. An angular table on wheels that separates into two parts allows the Agli Amici 1887 team to bring the cocktail-making experience to each table.
Navy-blue panels of varying lengths hang from the ceiling, muffling noise and dimming the brightness of the ceiling lights. The one interruption to the blue palette is a large circular colour-changing light installation inspired by contemporary art. The glow of each changing colour allows the room to be encountered in a new way.
Photography by Alessandro Paderni.