David Lebovitz Releases Drinking French With Classic and Exploratory Cocktails
Cookbook author and blogger David Lebovitz has become the go-to American gourmet in Paris thanks to his recipes for everything from tapenade to duck fat cookies. He has also regaled us with stories—glorious and grim— about dealing with daily life in the French capital. But in his latest book, Drinking French, Lebovitz's focus has turned to libations, or more specifically the apéritifs, liqueurs, wines, spirits, beers, and cocktails of his adopted homeland.
Though this shift from food to drink might seem a departure, it makes sense; the former pastry chef knows his way around a beverage formula. By delving into a subject with a deep history in France and a wide repertory of offerings, Lebovitz is riding the wave of cocktail mania. But instead of Mojitos and Cosmos, he introduces us to Gallic favourites made with spirits like Suze, Pineau des Charentes, and pastis (a.k.a. un petit jaune), the drink of pétanque players the world over.
Lebovitz has tapped his French network of bartenders and producers to create 160 recipes for café and bar apéritifs and cocktails, as well as non-alcoholic drinks including herbal infusions and syrup-laced sodas like the oh so French Diabolo Menthe. Looking for magnificent chocolat chaud? Lebovitz features three, along with a recipe for Armagnac marshmallows to top them off.
There are classics and twists on classics, some created by Parisian mixologists but others by Lebovitz himself (his rosemary Gimlet is swoonworthy), along with the author's signature commentary on French traditions and in-depth explorations of everything from absinthe to chartreuse. But he doesn't stop there. The book also includes a plethora of recipes for apéro snacks like chicken liver mousse and—new to me— the crespèu, a herb-filled frittata ideal with a glass of rosé.
How great to find instructions for making your own elderflower cordial, walnut wine and macerated fruit for a confiture de vieux garçon. And when we're all travelling again, I plan on following the featured list of favourite shops and drinking spots in Paris.
With mouth-watering photographs and solid recipes, Drinking French is the "drinkbook" foodies have been waiting for.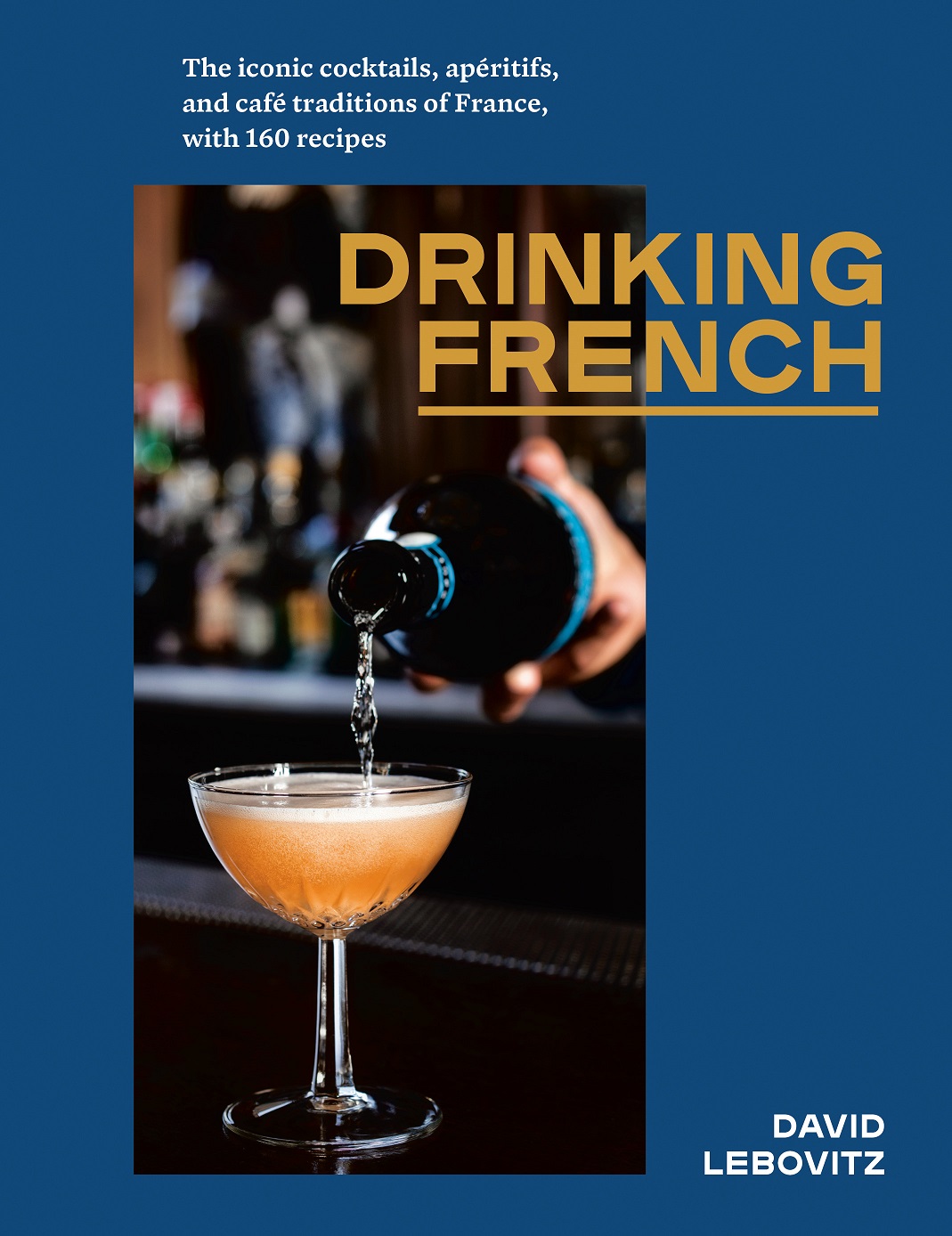 ________
Never miss a story. Sign up for NUVO's weekly newsletter here.